2023 Valentine's Day Gift Guide
Putting Together The 2023 Valentine's Day Gift Guide
With Valentine's Day around the corner, what are your plans? Are you going to treat yourself? If you've been with your partner for years and have already gone down the traditional route of chocolates and fancy dinners, let me give you some new ideas.
The brands featured below in this 2023 Valentine's Day Gift Guide can help pamper your special someone or you can enjoy them together! Keep reading to see how to add a spark to the occasion.
#1 Il Makiage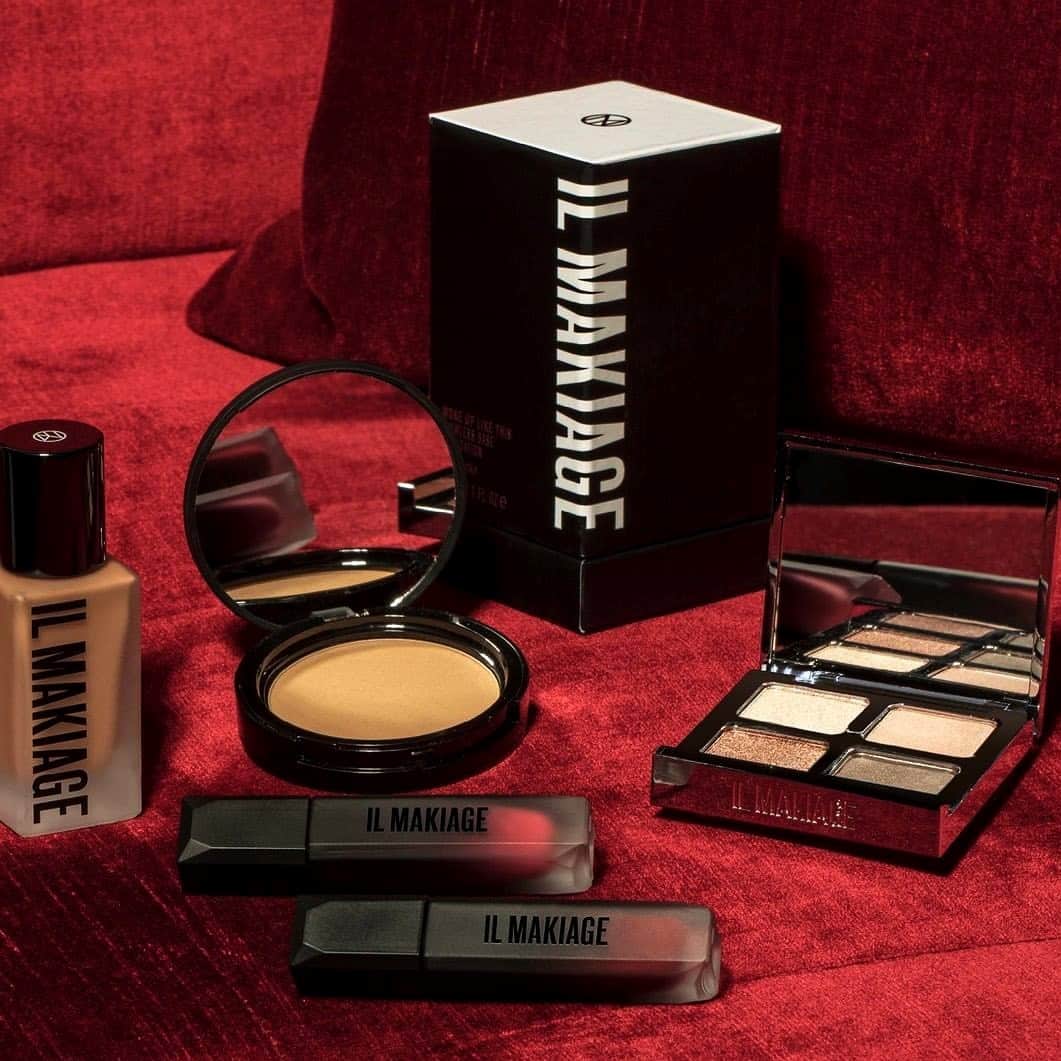 Valentine's Day doesn't always need to be about just a romantic partner. If there's someone in your family who is a beauty fanatic or you want to try some new products, now's a great time to explore Il Makiage.
You might've seen the ads where people have found their perfect foundation shade online.
As a tech-led brand, Il Makiage uses the PowerMatch algorithm to help you find your right shade out of their 50 options. All you need to do is fill out the 90 second foundation match quiz.
Besides their signature foundation, the brand also has a wide range of eye, lip, and other face products. Plus, they feature collections with influencers like the Il Makiage Carli Bybel collection, giving you options to purchase makeup sets inspired by different looks.
Deals:
Get 10% off your first order when you sign up for the brand's newsletter
#2 Bombas
There's nothing more romantic than snuggling on the couch with the one you love, but nothing can ruin a moment faster than ice-cold toes. Show your feet (and your partner) some love with a pair of Bombas socks or slippers. When you do, they'll donate a pair to a homeless shelter.
If you're at all familiar with Bombas, then you know that there's something special about their socks, tees, and underwear. The company was founded with the mission to do good and give back, and ever since day one, they've donated one pair of socks for every pair bought. They're up to 75M donated pairs.
If giving is your love language, then Bombas makes the ideal gift for you and those in need. Choose from their wide collection of no-show, ankle, calf, and knee socks made with supportive honeycomb technology. Staying in? Grab a pair of Gripper Slippers to keep your feet comfy and cozy.
Bombas offers a 100% happiness guarantee on all of their products.
Deals:
20% off your first order with code COMFORT20
Free shipping over $50
#3 Blue Nile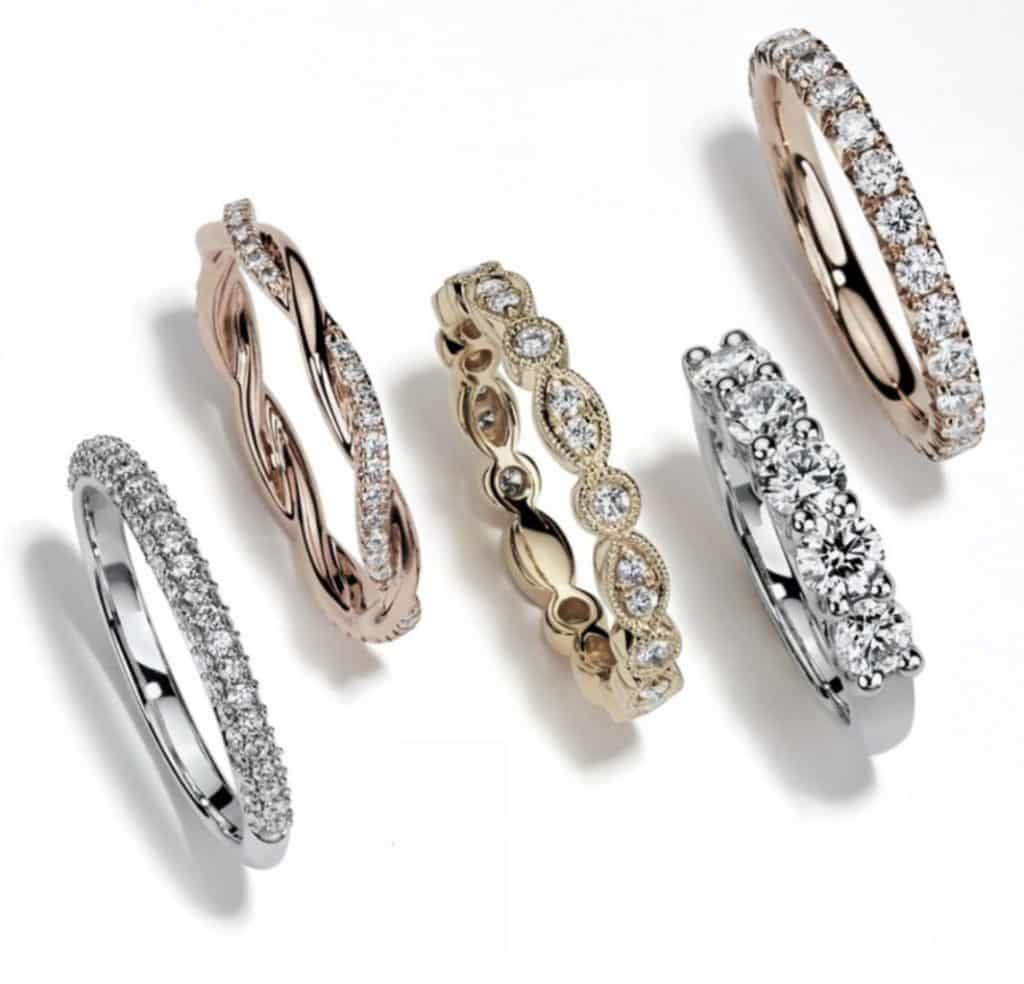 Blue Nile is an online jewelry store that specializes in engagement and wedding rings for women. While the brand sells its own designs ranging from diamonds, gold, silver, sapphire and pearls, customers have an option to customize jewelry as well.
The company was born out of a need for a less complicated way to shop for jewelry. More specifically, co-founder Mark Vadon went shopping for an engagement ring and had a less than satisfactory experience looking for the perfect fit.
In 1999, with partner Ben Elowitz on board, the online Blue Nile jewelry store was established with the mindset that jewelry shopping can be made easier because of the internet.
The company offers handcrafted engagement rings and only sells ethically sourced diamonds. On top of that, they offer over 150,000 loose high quality diamonds. Every product is triple checked for quality. If customers have any questions, Blue Nile has a team of experts 24/7 on call.
The brand also offers free shipping and free returns!
Deals:
#4 Honeylove
Honeylove has best become known for sculptwear. Each piece is specially designed to ensure it compresses, shapes, and lifts targeted areas, all while staying in place. So, this might be the perfect self-gift this month if you want something special.
To ensure quality, Honeylove tests every design. They come in a variety of cuts, including capris, briefs, shorts, and thongs.
No matter what your outfit looks like, the brand aims to have a comfortable solution that will work for you! The brand provides a convenient Size Quiz to help you to find the size for your body type before you purchase.
Deals:
30-day Fit Guarantee on all products
Free US shipping
#5 BloomsyBox
Not everyone is into wild surprises or unconventional gifts, and that's okay! If your honey just wants a bouquet of red roses on Valentine's Day, BloomsyBox has got your back.
Based out of Miami, Florida, it is an online subscription service that delivers fresh, seasonal flowers right to your doorstep.
The company, widely known for its sustainable 'farm to table' approach, solely partners with Rainforest Alliance certified farms, ensuring that no toxic chemicals are involved in the fertilization process and that fair labor practices are enforced.
If V'day is a hit and you want flowers in your home all the time, BloomsyBox can ship hand-picked bouquets on a weekly, bi-weekly, or monthly basis. Customers also have the option to shop online without a subscription at the BloomsyBox Flower Shop.
Deals:
Take $5 off when you sign up for the newsletter!
#6 Gourmet Gift Baskets
Whether you're dreaming of a romantic picnic or want to surprise your family on the special day, Gourmet Gift Baskets can come through with a stellar hamper to take the stress out of preparing a yummy spread.
The brand has a delicious selection of chocolates, alcohol, baked goods, fruits, cheeses, and more. And it's quite affordable too! The one that's catching my eye is the Valentine's Day Chocolate and Teddy Bear Gift Box—it comes with a cute buddy sitting atop a heart-covered box of treats.
If you're a foodie or want to curate a gift basket with sentimental value, you can also customize your own order through the brand.
Deals:
Although there are no deals at the moment, you can sign up to the Gourmet Gift Baskets email newsletter and receive exclusive offers.
#7 Cariuma
CARIUMA shoes lie somewhere in the cross-section of minimalist, practical, and tasteful. They've got a pretty stellar variety of both low- and high-cut sneakers, depending on your desired look. So say hello to long, bonding walks on the boardwalk in the evenings with your beau.
The brand believes in making things in a way that's better for people and the planet. That's why their sneakers are designed to be good looking, ultra-comfy, and consciously made.
As their tagline "Born in Rio. Raised worldwide" suggests, the company is based out of Rio de Janeiro, Brazil. The Portuguese word "cariuma," of which the brand's name is derived, simply means pine needle.
The brand includes style signatures such as the green expressions seen throughout different aspects of the shoes (tongue, sole, etc), while a cork footbed and rubber toe lend subtle charm.
Deals:
Free shipping and 60-day returns
Get free extra insoles when you sign up for the newsletter
#8 Solgaard Design
Do you turn your nose up at Valentine's Day and want to just get away from it all, pretending like the celebration doesn't exist? Well, being up in the air or backpacking across the country is one way to evade it!
Solgaard began when there was a problem that needed to be solved. Adrian Solgaard realized there was no true "perfect bag" on the market after a friend's bag had been easily stolen.
With that, he began designing and dreaming about all the qualities you would find in an everyday, comfortable, ultra-functional backpack. And in 2016, Solgaard was launched with the Lifepack, featuring speakers, drop-proof laptop storage, and more, at its core.
Since then, the brand has expanded its collection to include all forms of luggage, such as suitcases and backpacks, as well as travel friendly watches and speakers.
The company also focuses on sustainability and ethical production, eliminating single use plastics from its product range and supply chain entirely. In 2019, the brand revealed its SHORE-TEX™ proprietary fabric and accessories collection made entirely of recycled ocean plastics.
Deals:
Free US shipping over $100
Enter your email for a chance to win a mystery item
#9 Cozey
Cozey calls Montreal home, and while it was launched just two short years ago in 2020, it's been on a mission to "simplify Canadians' lives" ever since. If you and your special someone are thinking of moving in together, you're going to need a reliable sofa.
The brand is adored for simplifying the moving process. With a straightforward selection of everything needed to make a small or extra large sofa, your Cozey is totally customized to your home.
Thanks to a smart direct to consumer approach and its convenient online platform, the brand offers up top-quality sofas for prices that make sense.
Deals:
Enjoy free swatches with your order
Free shipping and returns in Canada
#10 Transformer Table
So, you've given your honey a key to your home. What's next? Extending your dining table might just be the gesture that will win you brownie points on V'day. The Transformer Table stays true to its name—it's a table that you can customize to fit your space.
The assembly is super easy, you don't need to be a pro to put it together. The pieces snap into place! The brand also sells chairs, a couch, and outdoor furniture.
When selecting your preferred finish for the Transformer Table, you'll have to choose between oak, birch, acacia, and mahogany.
Deals:
Upto $1,000 off for the first 2023 customers of the year (while quantities last)!
Free and fast shipping
New Years sale currently ongoing
#11 Lume Deodorant
While it may not be a traditional suggestion, introducing your loved to this vegan deodorant could change their life. Who doesn't want their partner to smell like delicious warm vanilla?
Lume is an OB/GYN developed, aluminum-free deodorant designed to block odor. Cruelty-free and baking soda-free, it comes in multiple formats for both men and women, including sticks, wipes, and soaps.
Unlike other deodorants, Lume is intended for any external part of your body, such as your armpits, hands, or feet, but it can be used on private parts too.
Deals:
Enter the weekly draw for a chance to win up to $50 worth of free Lume products
Subscribe & save money
Free US shipping over $25
Get Access to Exclusive Deals
Subscribe for free to get exclusive deals in your inbox. 100% privacy