Seed Probiotics Review
About Seed
Seed is an e-commerce brand that sells a daily synbiotic that is formulated to boost microbial health.
So…what does all this mean? Probiotics[1] are active microorganisms capable of reaching the intestine and producing positive health effects, while prebiotics are dietary fibers that contribute to beneficial changes in the gut microflora. The combinations of prebiotics and probiotics with synergic effects are called synbiotics.
According to a literature review , the health benefits of probiotics[2] include regulation of bowel movements, antibacterial, anti-inflammatory, and antioxidant properties, and prevention of respiratory and urinary tract infections.
Moreover, a meta-analysis published in 2020 found probiotics to be effective for managing type 2 diabetes[3] by reducing insulin resistance.
Another meta-analysis showed the effectiveness of probiotics for treating obesity and non-alcoholic fatty liver disease[4].
Marketed as a monthly subscription service, this company has the backing of a team of certified scientists, doctors, and entrepreneurs that believe that this supplement can be used in reinvigorating the digestive system.
With a steady following of over 125K on Instagram, Seed has been spotlighted by various media outlets including Fast Company, Forbes Magazine, and Business Insider.
This Seed probiotics review will take an in-depth look at the brand, its product, customer ratings, promotions, and more—to help you decide if they are right for you.
Overview of Seed
The Seed brand has extensive roots within the microbiome community that helped its business flourish and grow. Founders Ara Katz and Raja Dhir were already deep in researching the effects of bacterial health in the human body.
As a new mom, Katz was first drawn into the microbiome world through her experience of breastfeeding. This snowballed into several entrepreneurial opportunities at various startups in health, tech, and consumer verticals.
Dhir has a rich background of working with certified scientists at acclaimed institutions and organizations.
With their combined efforts, Seed propagated in 2018. The brand has a large team of entrepreneurs, scientists, artists, and more that help keep the business running. Today, the company has gained fame for its scientific endeavors and innovations.
A statement made by the Seed Probiotics founders reads:
"Our two (unlikely) dots collided around the possibilities of the microbiome and connected over a shared passion to shape how bacteria will impact the health of us and our planet. Our journey—through many years, many countries, and with many humans (and their microbes)—culminated in a vision to set a new standard in bacteria,"
Before we get into this Seed probiotics review, let's go over some initial highlights:
Highlights
The daily Seed synbiotic is entirely science-backed
It aims to improve your digestive health and gut immunity, and some customers have even reported reduced acne
DS-01 Daily Synbiotic is soy-free, vegan, gluten-free, dairy-free, corn-free, and contains no binders or preservatives
Does not have to be refrigerated
The brand is transparent about their extensive lab testing and all the ingredients
Results may start to show in as little as 24–48 hours
The brand offers resources for consumers to educate them further on the effects of microbial health and sustainability related topics. This is called SeedLabs
The company is entirely transparent when it comes to side effects, health concerns, and ingredients
Their packaging is made entirely using practices that are environmentally friendly
Free US shipping
As gross as it may seem, life starts with bacteria. While these organisms are usually stereotyped as something detrimental to your health, we need good bacteria in order to keep our bodily systems up and running.
Seed recognizes this, as they believe that wellness begins by repairing our microbiome.
The Seed shop only offers one product, which happens to be their bestseller: Daily Synbiotic. This Seed probiotics review will go into detail about how this probiotic works, and what to expect when signing up for their monthly subscription plan.
Seed DS-01 Daily Synbiotic Review
Before we jump right into what the DS-01 Daily Synbiotic is all about, let's take a crash course on its background. To kick things off, did you know that there are over 38 trillion microorganisms that live within your body?
As minuscule as they may seem, do not overestimate them. They are responsible for forming the foundation of your immune system and serve as gatekeepers to discern what substances are dangerous or not in your body.
A review article suggests that probiotics can modulate the gut immune response[5] and play an essential role in maintaining intestinal homeostasis. Not only can probiotics affect gut immunity but also other distant organs.
On top of that, this dynamic team of 38 trillion helps maintain your gut barrier integrity, ensure that things are the way they should be in your acidic environment, and support intestinal mucus secretion.
A portion of these microbes can make sure that your poops come out a lot easier. They are also responsible for a number of other things, but we're just here to paint the picture that your inner microorganisms are hard at work in keeping you fit and healthy.
So without further ado, this Seed probiotics review will introduce the DS-01 Daily Synbiotic. As a reward for their strenuous effort, The Seed Daily Synbiotic boosts digestive health and gut immunity and delivers other systematic benefits using 24 strains of broad-spectrum probiotics.
Key to cardiovascular health, dermatological fitness, and micronutrient synthesis, one single DS-01 Daily Synbiotic tablet can help improve the skin's appearance, heart health, and maintain blood cholesterol levels[6].
Regarding the dermatological benefits of probiotics, a systematic review found that some probiotics appear to improve atopic dermatitis[7]. In addition, probiotics may be effective adjuvants when used together with antibiotics for the treatment of acne.
For those who are wondering how all 24 strains of probiotics survive in the harsh conditions of your stomach, we're glad you asked.
The Seed brand uses ViaCap Delivery Technology, which is a 2-in-1 nestled capsule that protects the DS-01 Daily Synbiotic from stomach acid, digestion enzymes, and bile salts.
The outer capsule is made out of concentrated Indian pomegranate, which serves as an excellent barrier to oxygen, moisture, and heat.
The DS-01 Daily Synbiotic has undergone extensive research and testing, so you don't have to be anxious about consuming it on a daily basis. Seed health adheres to the highest global regulatory standards, including the EFSA and FOSHU.
They also optimize the biofermentation for pH, temperature, and 28 other critical growth factors. If you're still awake with worry, this synbiotic goes through over 50 quality assurance and quality control checkpoints.
To avoid boring you with scientific jargon, we won't go through all of the Seed Probiotics ingredients. That being said, those who have dietary restrictions can relax at this point.
The DS-01 Daily Synbiotic is also soy-free, vegan, gluten-free, dairy-free, corn-free, and contains no binders or preservatives. You don't even have to refrigerate it.
Seed has also conducted extensive heat testing on their Daily Synbiotic. Their research finds that their probiotic counts and viability will be affected after only 10 days of constant exposure of around 100ºF/ 27ºC (which is a rare case even on hot summer days).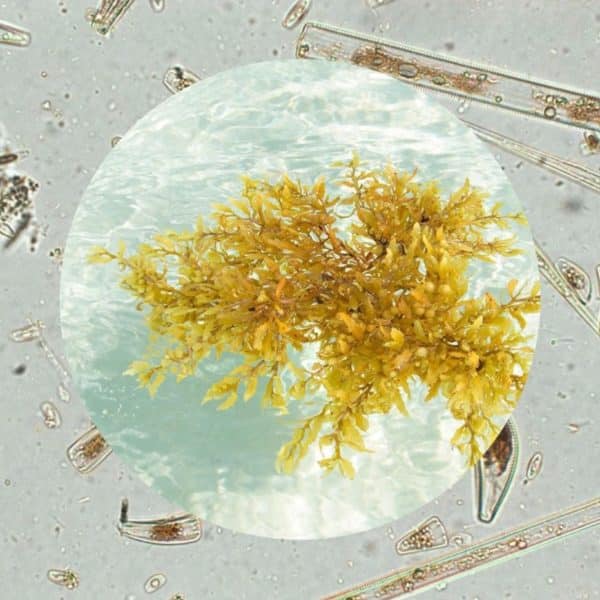 Now, let's talk about their subscription plan. To be delivered monthly, the DS-01 Daily Synbiotic membership costs $50. When you first sign up, you will receive their Welcome Kit, which includes:
A refillable glass jar
Glass travel vial
30 day supply of their Seed microbiome synbiotics (60 capsules in total)
For the rest of your subscription, you'll only receive a refill of their probiotics. What's especially great about this plan is that the packaging is entirely environmentally friendly.
For instance, the Welcome Kit comes in a biodegradable paper foam which is made out of starch, natural fibers, and water.
This means it's fully recyclable and home compostable. The jar and vials that are used to store your DS-01 Daily Synbiotic are made out of glass instead of plastic.
In terms of your monthly refills, your capsules are delivered in an oxygen and moisture protection pouch that is also easily compostable.
Seed Probiotics' side effects may vary as everyone's bodily systems are different. According to the brand, many people feel results between 24–48 hours in terms of digestive health.
It will take some time to see improvements in cardiovascular health and metabolic function.
It's best that you take 2 capsules per day on an empty stomach in order for the DS-01 Daily Synbiotic to work properly. As a side note, only those who are 18 years or older can take this supplement.
If you have other burning questions as to how the DS-01 Daily Synbiotic works, you can visit the product page for more information.
This Seed probiotics review also recommends checking out the extensive list of resources provided on their website.
This includes separate web pages on their scientific approach, reference sites, their sustainability practices, details on the microbiome, and their SeedLabs.
For those craving for more information, Seed has a separate webpage dedicated to poop. Take a moment to snicker and laugh, but just know that microbial health is intertwined with your intestinal system.
Note that their Seed Give Ashit section is best viewed on your phone rather than visiting it on your PC.
The #giveashit website encourages you to snap a pic of your poop for scientific research. By joining in, you will have access to useful information such as a Seed bowel movement chart.
The brand also provides additional resources, such as articles written on Seeds in poop. With this much information locked into your noggin, you can be at ease when you take the DS-01 Daily Synbiotic.
Seed reviews: What Do Customers Think?
This Seed probiotics review found little to no customer reviews online. Because of this, we may not be able to paint an accurate depiction of the brand's legitimacy.
Still, we found a couple of comments posted on the company's Facebook page to serve as real-time customer testimonies. Varied reviews from users state that they've seen a positive improvement in their digestive health.
"I have been on Seed for a month, my stomach is perfect, everything is perfect now! The best surprise was when my acne cleared up. I just got my second 30 day supply and I will be sticking with this for as long as I can," one customer wrote in a Facebook post.
Other Facebook comments stated that their monthly subscription plans were too expensive, and not worth investing. A few customers noted that their supplement came with unwanted side effects such as acne breakouts and rashes.
One user commented, "I just received the pills, 2 weeks ago, however after taking Seed for a couple of days, I developed a rash on my face and acne. I stopped taking Seed right away."
The only other reviews that were left in response to the Seed brand were through bloggers and news outlets.
For instance, the Chicago Tribune and My Subscription Addiction have both come to the consensus that DS-01 Daily Synbiotic is worth it, as it helps to improve overall wellbeing and health.
"Because we experienced fewer side effects and more positive benefits than other over-the-counter probiotics, Seed makes a great option for those seeking a non-prescription way to improve gut health as well as overall wellbeing," the Chicago Tribune writes.
Is The Seed Probiotic Worth It?
Is Seed a good probiotic? Based on the information given on the brand's website, this Seed probiotics review seems to think so. However, we recommend exercising some buyer's caution when purchasing from Seed, due to the lack of veritable customer reviews.
On the positive side, Seed is entirely focused on making their one single product as effective as possible.
This is opposed to other probiotic and supplement brands that offer dozens of products at once. This in turn helps their DS-01 Daily Synbiotic look more credible and trustworthy.
There's also the fact that this probiotic is entirely unisex, as there are no separate Seed women's or men's probiotics offered on their website.
Additionally, the company is completely transparent when it comes to sharing their scientific research and what exactly their DS-01 Daily Synbiotic does to the body.
Seed's packaging is also ecologically friendly, right down to their monthly refills, which is always a plus.
If you're super ingrained in the world of microorganisms and have tried several on-the-market probiotics, this brand may be worth checking out.
Seed Promotions & Discounts
This Seed probiotics review hasn't come across any sales, promotions, or discount codes as of lately.
For any updates on discounts and coupon codes, you can follow Seed through their social media platforms.
Where to Buy Seed
Customers can exclusively buy the DS-01 Daily Synbiotic by visiting Seed.com. They are not offered at other third-party retailers, such as Amazon or health and wellness stores.
FAQ
Are Seed Probiotics safe?
According to their website, the DS-01 Daily Synbiotic is entirely safe to use. It has gone over several quality assurance and quality control checkpoints. Additionally, Seed ensures to adhere to global regulatory standards including those in Europe and Japan.
Is Seed Probiotic FDA approved?
This Seed probiotics review found out that their statements have not been evaluated by the Food and Drug Administration. This is found at the bottom of their webpage.
What is Seed's Shipping Policy?
This Seed probiotics review found out that they offer free shipping to those living in the United States. For other countries, they charge a flat rate of $10.
According to their website, "If you live outside of the US, after your first month you may continue with monthly refills shipped flat rate, or enroll in our Sustainable Transport Program for 90-day refills, billed every 3 months, shipped free."
Customers will receive a tracking number via a confirmation email in order to monitor their package. They do not offer expedited shipping at this time.
Due to COVID19, Seed's carrier partners are experiencing a surge in deliveries, so they ask for some patience as unforeseen delays occur.
They understand that some countries may even temporarily shut down receiving inbound shipments, and in that case, Seed will notify their customers immediately.
You can find out more on all the locations that they deliver by visiting their website. You can also find out more information by accessing your My Seed account, by inputting your Seed login credentials.
What is Seed's Return Policy?
This Seed probiotics review discovered that customers can return products (only from their first order) within 30 days of delivery. This is their 30 Day Risk-Free Trial, which promises a full refund for buyers who are unsatisfied with their purchases.
For subsequent shipments, buyers may need to reschedule or cancel at any time through their account. Seed will cover all return shipping costs and duties required. Contact their customer service team to initiate the returns process.
How to Contact Seed
For any questions that were not addressed in this Seed probiotics review, you can contact the company through:
Direct messaging them on their Facebook or Instagram
---
If you're looking for other awesome health brands check out Ritual Vitamins, Persona Nutrition, and Perfect Keto.
Get Access to Exclusive Deals
Subscribe for free to get exclusive deals in your inbox. 100% privacy