Summer Gift Ideas 2023
Searching For The Best Summer Gift Ideas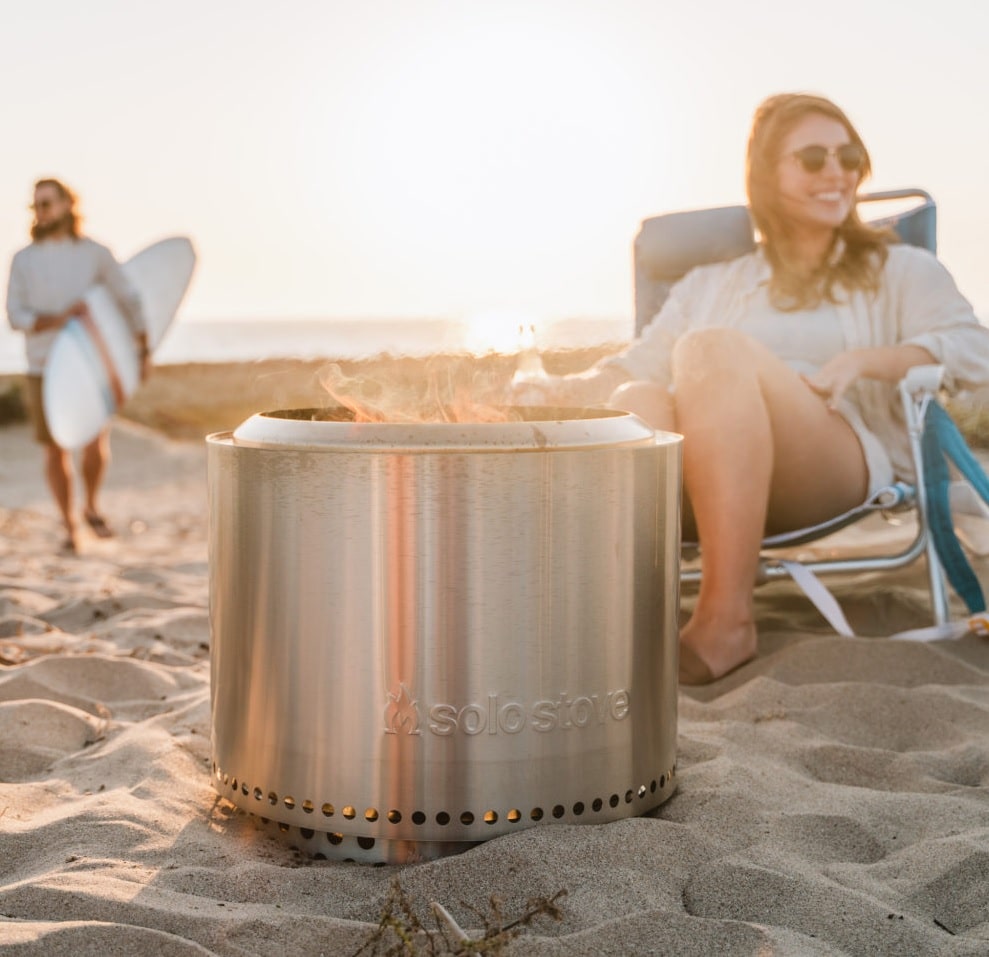 As we're right in the middle of the summer season, the search for the perfect gifts to celebrate the warm weather and outdoor adventures with our loved ones begins. Of course we can simply buy tickets to the highly anticipated Barbie movie and bring a friend along, but there's also a chance to gift something more meaningful for bigger occasions like birthdays and camping trips.
Whether you're looking for something fun, practical, or unique, I've compiled a delightful array of options to consider in this best summer gifts 2023 guide.
From delicious and nutritious meal replacements to mouthwatering picnic cheese boards, comforting plush animals, innovative drinkware, and sustainable footwear, there is something in this list for everyone.
Top 10 Summer Gift Ideas 2023
Let's dive into these top summer gift ideas and explore the exciting possibilities they present for memorable summer gifting.
#1 QVC Bertello Outdoor Wood & Gas Fired Pizza Oven with Cover Stone & Peel

The Bertello Outdoor Wood & Gas Fired Pizza Oven with Cover Stone & Peel would make an excellent summer gift for pizza enthusiasts and outdoor cooking enthusiasts alike. Its dual-fuel capability provides the flexibility to choose between the traditional flavor of wood-fired cooking or the convenience of gas-fired cooking.
With its high-temperature capabilities and included stone, it allows for quick and efficient cooking of delicious pizzas with crispy crusts. The stainless steel construction ensures durability and resistance to the elements, while the included cover helps protect the oven when not in use.
The addition of the peel makes it easy to place and retrieve pizzas from the oven.
Currently, it's on sale for only $290 (down from $380) on QVC, so you can save 23%!
Highlights
Dual-fuel capability for wood-fired or gas-fired cooking options
Quick heat-up time (reaching temperatures up to 930°F (500°C) within 20 minutes)
Easy to transport and set up
Included stone ensures even heat distribution and crispy crusts on pizzas
Durable stainless steel construction
#2 QVC Igloo 26-Pound Ice Maker
Looking for the perfect summer gift? Look no further than the Igloo 26-Pound Ice Maker. This compact and efficient machine can produce up to 26 pounds of ice per day, ensuring you never run out of ice during those hot summer days and nights.
With its convenience and portability, you can easily take it to picnics, parties, or even on camping trips to keep your beverages icy cold and your summer gatherings cool and refreshing.
Currently, it's on sale on QVC for $112, down from $140, saving you 20%!
Highlights
Efficient ice production
Quick operation—can produce a batch of ice in just a matter of minutes
Compact and portable
User-friendly controls
Versatile application
#3 Ka'Chava
Ka'chava offers nutritious meal replacement shakes and superfood powders that are packed with high-quality plant-based ingredients.
These delicious shakes are not only convenient for on-the-go summer adventures but also provide essential nutrients to keep you energized and satisfied throughout the day.
Whether it's a beach day, hiking trip, or outdoor workout, Ka'chava is a perfect summer gift for health-conscious individuals who want to stay nourished and maintain their active lifestyle.
Highlights
Vegan, soy-free, and gluten-free shakes
Made with natural ingredients
Provides a complete source of nutrition
Transparent brand
Money-back guarantee
#4 Boarderie
If you're aiming to elevate your summer gatherings or in need of a special gift, look no further than Boarderie. Their collection of pre-arranged, catering-quality cheese and charcuterie boards will become your go-to choice.
Boarderie stands out by delivering the first and only fully assembled, artisan cheese and charcuterie boards right to your doorstep, with overnight shipping.
Highlights
Family-owned, founder-run business with over 40 years of experience in the gourmet catering industry
Perfect for gifting or hosting on special occasions like birthdays, graduation, and more
Free overnight shipping nationwide
Offer themed boards for every holiday
Offers corporate options with custom logo engraving on the acacia boards
Award-winning brand
Sustainable cutlery
#5 Warmies
Warmies creates adorable plush animals filled with lavender-scented grains. These cozy companions can be heated in the microwave to provide soothing warmth and relaxation.
Perfect for chilly summer evenings, Warmies offer comfort and a calming aroma. Whether it's snuggling up for a movie night or soothing tired muscles after outdoor activities, Warmies make for a delightful and huggable summer gift.
Highlights
A wide range of warming products and toys spanning from the popular Warmies stuffed animals to a wellness collection geared towards adults
Simple to warm and use
Thousands of positive Warmies reviews online
Soothing lavender scent
Heat retaining filling that holds warmth for 30 to 45 minutes
#6 Corksicle
Corksicle is known for its innovative and stylish drinkware, including insulated tumblers, canteens, and wine chillers. These products are designed to keep beverages cold for hours, making them perfect for summer picnics, beach days, or poolside lounging.
The durable and fashionable designs of Corksicle drinkware ensure that your favorite drinks stay refreshing and enjoyable, even in the scorching summer heat. With a variety of sizes and colors to choose from, Corksicle makes for a practical and stylish summer gift.
Highlights
Modern and stylish designed tumblers, drinkware, and accessories that are critically acclaimed
Reusable, eco-friendly products
BPA-free metal
Customers approve of efficient temperature control
Relatively frequent sales
#7 Solo Stove
Solo Stove offers compact and portable fire pits that are designed for easy setup and efficient burning. These fire pits are perfect for summer camping trips or backyard gatherings, allowing friends and family to gather around and enjoy the cozy ambiance of a campfire without the hassle of smoke or mess.
Solo Stove's innovative airflow system reduces smoke and produces a mesmerizing flame, creating a warm and inviting atmosphere for summer evenings spent outdoors.
Highlights
Various stainless steel fire pits, grills, and camp stoves to choose from
Highly efficient and portable
Minimal smoke
International shipping
Free shipping on all US orders
Lifetime warranty
#8 Dr. Squatch
Dr. Squatch provides all-natural and manly-scented soaps and grooming products. Made with natural ingredients like nourishing oils and invigorating essential oils, Dr. Squatch products offer a refreshing and revitalizing experience in the shower.
With scents inspired by nature, these soaps are perfect for washing away sweat and grime after summer activities, leaving the skin feeling clean and rejuvenated. Dr. Squatch Soap makes for a fun and practical summer gift, especially for men who want to upgrade their grooming routine.
Highlights
All natural products free of harsh chemicals, preservatives, and skin irritants
Offers a range of soaps with unique scents that can be used by all skin types
A Sudisfaction (Satisfaction) Guarantee on all products
Free shipping for soap and hair care subscribers in the US, 15% discount for all subscribers sitewide
Soaps and hair care products enjoyed by both men and women
#9 Rimowa
Jetting off on vacation? Rimowa is an exceptional brand to consider due to its unparalleled reputation for quality and style. Renowned for its premium luggage and travel accessories, Rimowa offers sleek designs, lightweight durability, and innovative features, making it an ideal companion for summer adventures.
With their range of vibrant colors and sophisticated aesthetics, Rimowa products effortlessly combine functionality with a touch of luxury, making them a perfect gift for those who appreciate both fashion and practicality during their travels.
Highlights
Large collection of high-quality suitcases in various sizes
Made with high-end Anodized Aluminum and Polycarbonate to ensure durability
TSA-approved locks
Telescopic handle for multi-directional pull
Ships internationally
Free returns
5-year guarantee
#10 Cariuma
Cariuma is a sustainable footwear brand that creates comfortable and stylish sneakers made from eco-friendly materials. Their shoes are not only fashion-forward but also prioritize environmental consciousness and ethical production.
With vibrant colors and trendy designs, Cariuma sneakers make for a fashionable summer gift, allowing the recipient to step out in style while supporting sustainability initiatives.
Perfect for exploring new places, strolling along the boardwalk, or enjoying outdoor activities, Cariuma shoes are a perfect blend of style and eco-consciousness.
Highlights
Great range of stylish sneakers for women and men
No break-in period (seriously)
Ethically-made
Sustainable materials
Transparent about practices
Certified B Corporation
Low-cost and practical for most day-to-day activities
Elegant and minimal design
Two trees planted for every pair bought
Final Thoughts
So, when it comes to finding the perfect summer gifts, the selection of brands mentioned above offers a range of exciting options.
From the health-conscious and convenient meal replacement shakes of Ka'chava to the award-winning charcuterie displays from Boarderie, there are gifts to suit various interests and preferences.
For comfort and relaxation, Warmies' lavender-filled plush animals and Salt & Skin's premium skincare products are ideal choices. Corksicle's innovative drinkware keeps beverages cool, while Solo Stove's portable fire pits add warmth and ambiance to outdoor gatherings.
Dr. Squatch Soap provides refreshing and manly-scented grooming products, and Cariuma offers sustainable and fashionable sneakers.
With these brands, you can find the perfect summer gifts to delight your loved ones and make their summer season even more enjoyable.
---
Next, explore other top brands from our curated lists:
12 Best QVC Home Decor Products
15 Top Wedding Registry Gift Ideas
Get Access to Exclusive Deals
Subscribe for free to get exclusive deals in your inbox. 100% privacy