Sabre Red Review
About Sabre Red
Are you an adventurer feeling apprehensive about camping out in the woods? Are you moving to an unfamiliar area and want to feel more confident in your safety? Maybe you're a runner looking to feel more secure while getting in your early morning miles?
If you're looking for a way to protect the personal safety of you or your loved ones, there are a variety of tools on the market that can help.
My Sabre Red review will introduce you to this American brand who've been providing home and personal security solutions since 1975.
Sabre Red sells personal and home safety products ranging from alarm devices to self-defense tools like pepper sprays and stun guns, for both regular customers and security personnel.
They also offer the Sabre Personal Safety Academy, which provides self-defense training courses and free videos telling buyers everything they need to know about how to use their products.
Over their 40+ years in business, this company has become a leader in the personal safety industry, earning an A+ Better Business Bureau accreditation.
Sabre Red has gained significant social media support, with nearly 16k followers on Instagram and over 64k on Facebook. The brand has also been featured by media outlets like ABC News, Business Insider, Cosmopolitan, and Elle, just to name a few.
My Sabre Red review will take a look at this brand's history, best-selling products, and customer feedback, to help you decide if their safety devices are suitable for you. 
Let's see what Sabre has to offer!
Overview of Sabre Red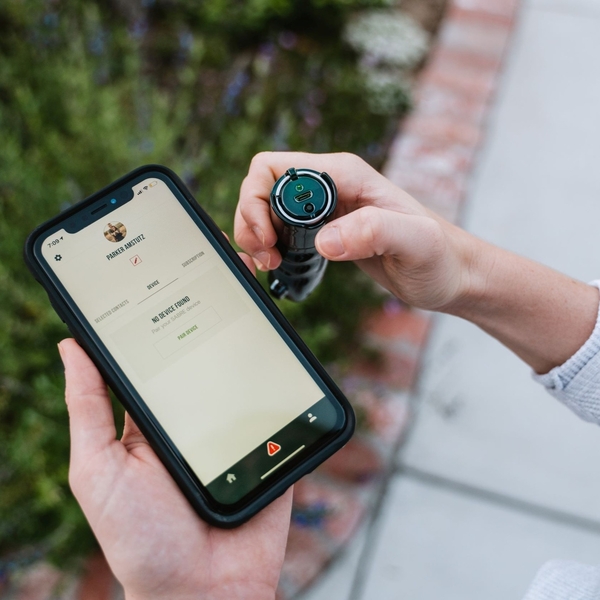 Sabre was founded in 1975 by Larry Nance. Having a military background and seeing an increase in crime, Nance recognized a void in the market for personal safety tech, and saw the simplicity and practicality of pepper sprays as a solution.
Nance started Sabre to provide the highest quality safety products that would be effective and easy for anyone to use, regardless of their physical strength or experience.
The Nance family, who still own and operate the brand from their current HQ in St. Louis, Missouri, believes "everyone should be protected so they can live a safe, healthy life with more peace of mind."
Over the past 4 decades, Sabre has become a leader in the personal safety industry, known especially for their pepper spray products, though they've branched out to produce bear spray, stun guns, alarms, and much more.
To help give their customers the best pepper sprays and gels on the market, the brand has its own HPLC lab that puts each unit through a rigorous testing process:
Each batch of pepper concentrate is examined for heat – the formula is adjusted as needed to adhere to the high manufacturing standards
Units are bathed in hot water to increase pressure and expose any leaks
Units are tested via exposure to extreme temperatures
Units are test fired to ensure performance is consistent
Sabre is used by police and security forces around the world, has gained EPA certification, and has partnered with organizations like the Rape, Abuse & Incest National Network (RAINN) and the National Breast Cancer Foundation.
Now that you're familiar with the brand's history, our Sabre Red review will check out some of the highlights of shopping with this brand:
Highlights
Personal and home safety solutions company
#1 manufacturer of pepper spray in the world
Extensive product line, including bear spray, stun tech, and pepper spray bracelets
Quality assurance guarantee for pepper spray/gel heat and canister firing
EPA-certified
Products trusted by police forces in 50+ countries
Made in the USA
The brand has a wide variety of mechanical and electrical personal safety tools, but for this Sabre Red review, we're going to take a closer look at the best-selling basics from the Sabre Red series, including Sabre Red pepper spray and Sabre Red pepper gel.
Sabre Red Pepper Spray Review
If you want something simple and effective that will help protect you at a distance, pepper sprays are a good way to go (assuming they're legal where you live).
For this Sabre Red review, we'll be looking at the brand's Pepper Spray with Attachment Clip and the Mighty Discreet Pepper Spray.
Sabre Red Pepper Spray with Attachment Clip Review
When you're depending on a product to help you get through a dangerous situation, you obviously want to be sure it's going to work every time you use it.
Unfortunately, according to a study by the University of Utah cited by Sabre, some pepper sprays can fail in regards to their heat intensity 30% of the time. 
Luckily, Sabre's Red Pepper Spray with Attachment Clip isn't one of those.Their testing lab ensures that every batch of this – and all of the brand's other pepper sprays – has guaranteed max strength when it comes to heat, so it will get the job done if you ever need it.
Not only is it reliably effective, but this Red Pepper Spray with Attachment Clip pepper spray has five times more ammunition in each unit than their competitors.
That means you can fire 35 bursts from each canister at an impressive 10-foot range, in temperatures ranging from 32 to 120 degrees.
Carrying this can is also easy. The clip allows you to attach it discreetly onto your belt, inside a purse, or anywhere else you can think of. Plus, you won't have to worry about the spray misfiring, thanks to the twist lock on the lid.
Every self-defense product sold by Sabre comes with links to instructional videos, so you'll be informed and prepared on how to use their products.
You can get a can of Red Pepper Spray with Attachment Clip in either black or pink, which helps support the National Breast Cancer Foundation, for $10.
Sabre Red Mighty Discreet Pepper Spray Review
Mighty Discreet Pepper Spray is an ideal solution for anyone looking for a smaller or more discreet safety solution.
Whether you want a more compact way to carry your pepper spray or a more inconspicuous way to store it, or if you're just more comfortable aiming your bursts with something a little smaller in your hands, the Mighty Discreet Pepper Spray is an ideal solution for those looking for a smaller, more discreet option.
Not only is this pepper spray container said to be 40% smaller than your average canister, it also comes with both a key ring and a snap clip for even more storage possibilities.
Mighty Discreet Pepper Spray has 16 bursts (less capacity than Sabre's other full-sized products), but has an increased range of 12 feet instead of 10.
This formula also contains a marker that can be seen under UV light. This means that you can tag an assailant for easier identification.
Pick up the Mighty Discreet Pepper Spray in either black or blue for $10.
Sabre Red Pepper Gel Review
Pepper spray is certainly an effective close-range deterrent, but if you're looking for something that keeps danger at a greater distance, you might want to consider a Sabre Red pepper gel.
Just like their pepper spray, Sabre Red pepper gel comes with a quality guarantee for max heat.
For this Sabre Red review, we'll be looking at the Red Pepper Gel With Attachment Clip and the Tactical Pepper Gel with Holster.
Sabre Red Pepper Gel With Attachment Clip Review
The major difference between a pepper spray and a pepper gel is viscosity. Pepper sprays send out particles with low viscosity that are more susceptible to air currents, and therefore have a limited range.
Pepper gel, on the other hand, consists of sticky, higher viscosity particles that can travel further and resist being blown back in your face by a gust of wind. This viscosity also makes it suitable for indoor use.
The Red Pepper Gel With Attachment Clip offers those long-range benefits with the Sabre quality of guaranteed maximum strength heat their customers expect.
One container of this gel allows for 35 bursts at a 12-foot range. The formula also includes a UV marker for future identification by the authorities.
As with their pepper spray products, all Sabre Red pepper gel products come with links to their free training videos on how to properly and confidently use it if needed.
If you want to give this discreet clip-on gel a try, you can pick up a can in either black or a patriotic red, white, and blue color scheme.
Pick up the Red Pepper Gel With Attachment Clip for $10.
Sabre Tactical Pepper Gel with Holster Review
If you want a tool on hand that's not only simple to use and easy to store but also designed to keep security officers safe in the field, then the Tactical Pepper Gel may be an investment worth considering.
According to Sabre, their pepper gel is the most popular formula carried by police around the world. This Tactical Pepper Gel gives you that police-level protection with 20% more range than a pepper spray product.
Tactical Pepper Gel comes with a holster that makes it easy to keep on your person while allowing you to draw the gel faster – great for when you need it in an instant.
It also has an ergonomic flip top and hand grip, which helps you fire faster and control your spray better.
The unit is also specially designed to allow you to spray at any angle (including upside down) so you can pull it out and spray without worrying about how the can is oriented.
Much like their pepper sprays, Sabre Red pepper gel canisters have the trade-off of more range as they get smaller. Each container has a total of 18 bursts formulated with a UV tag for easy tracker after an incident.
This pepper gel also sports an impressive 18-foot range, so you can stay well out of danger. 
Like the other items seen in this Sabre Red review, the Tactical Pepper Gel comes with a max strength guarantee and a top that prevents misfires.
You can purchase the Tactical Pepper Gel for $20.
Who Is Sabre Red For?
The products we've featured in this Sabre Red review are generally meant for people looking for self-defense products for their personal protection in the event of danger, as well as for security officers who need effective methods of handling confrontation.
The brand has a massive range of pepper sprays and gels, from armbands for runners and 2-in-1 flashlight/pepper spray combos, to practice canisters and sprays connected to a safety alert app.
But, Sabre's range of products covers more than pepper spray and gel. The team at Sabre understands that personal protection can mean different things to different people, so they offer a wide variety of safety products – from tools to training – to meet your needs.
Sabre provides residential alarm systems for people who want to ensure their family's safety at home. They also sell sprays that can be used on animals like bears and dogs, and offer two personal safety courses through their Sabre Personal Safety Academy.
If you want to defend yourself without causing harm to anyone, Sabre also sells personal alarms designed to scare assailants and attract help.
Sabre Red Reviews: What Do Customers Think?
To get a sense of what real customers are saying about the brand, this Sabre Red review checked out customer comments on their official website.
This Sabre Red review found that the mere presence of any of the brand's pepper sprays gives people confidence. 
This is exemplified by one customer's testimonial about how their products are comfortable to use and help people in the retail industry feel safer at work:
"Purchased for my mother who's a store owner and is often alone in her shop late at night. It's a perfect fit for her small hand so she feels more secure knowing she has some added self defense protection close by."
The range, power, and number of bursts delivered by Sabre Red products is also a big selling point for customers.
A review of the Pepper Spray with Attachment Clip on Amazon, where Sabre sells some of their products, says:
"I shot some of this from my balcony, the dog started sneezing and took off, this was about 30 feet away and it was enough to deter the animal. […] For the price this is perfect stuff and you get plenty of it. Some actually blew near me and I started to feel a little tingle in my nose, this stuff is powerful!!"
This Sabre Red review also took a look at how their best-sellers are rated by Amazon customers. We found both impressive star ratings, and even more impressive sales numbers:
Pepper Spray with Attachment Clip – 4.7 out of 5 stars based on 9,311 reviews
Mighty Discreet Pepper Spray – 4.8 out of 5 stars based on 79,894 reviews
Pepper Gel With Attachment Clip – 4.7 out of 5 stars based on 252 reviews
Tactical Pepper Gel with Holster – 4.7 out of 5 stars based on 14,028 reviews
Sabre also sells their products through Target, whose customers cite the ease of use of their pepper defense products as a major draw.
One customer's Sabre Red review of the Pepper Gel With Attachment Clip says, "it is a good compact lightweight size. Very easy to turn the top and spray if needed."
I found the following star ratings of their best-sellers on Target's site:
Mighty Discreet Pepper Spray – 4.8 out of 5 stars based on 106 reviews
Pepper Gel With Attachment Clip – 4.5 out of 5 stars based on 15 reviews
In the process of examining their customer reviews, our Sabre Red review noticed that the brand's customer service team is very responsive to any customer questions on concerns, as can be seen in the general discussions on the brand's Facebook page.
Is Sabre Red Worth It?
This brand is most certainly worth it if you're looking for a self-defense solution. The fact that police and security forces across the globe use Sabre – evidently including Vatican City! – is proof that these products work well and can be relied on when you need them.
All of Sabre's products are put through rigorous quality control processes to ensure consistently high performance. Their sprays and gels have safety measures in place to prevent misfires and ensure ease of use and storage.
And, even with 45+ years of experience, Sabre is always looking to improve their designs and expand their range to cater to the growing and changing needs of their shoppers.
Customers are also highly satisfied with the brand's products, from the sense of security they provide to how powerful they are. As such, this Sabre Red review found your personal safety is in good hands with this reputable, established brand. 
Sabre Red Promotions & Discounts
I couldn't find any promos or discounts at this time, but you can get exclusive updates and notifications about product launches by signing up for the brand's newsletter.
Where to Buy Sabre Red
Aside from Sabre's official site and Amazon, you can buy Sabre products from a wide range of major retailers, including:
Walmart
Target
Lowe's
The Home Depot
7 Eleven
Bass Pro Shops
Staples
Bed Bath & Beyond
They're also available at Camping World, Advance Auto Parts, Dollar General, Gander Outdoors, Mountain Equipment Co-op, O'Reilly, Office Depot, ACE Westlake Hardware, and many other retailers.
FAQ
Who owns Sabre Red?
The company still runs in the family. Jane Nance, along with her kids David, Bob, Aimee, and Meaghan, still own and run the business that Larry started.
Does Sabre Red ship internationally?
The Sabre website does not ship outside the 48 continental US and has some legal limitations on shipping certain products to some states – check out their blog post on shipping for more information.
However, you can find retailers selling Sabre in the UK, Canada, Germany, and Italy.
What is Sabre Red's Shipping Policy?
When placing an order from the Sabre site, you can choose either UPS or FedEx as a carrier at checkout. All shipping fees will be calculated once you have selected your carrier and entered your destination address.
Once you've placed your order, you will receive a confirmation email. Note that PO boxes can not be shipped to, and due to fraudulent activity concerns, orders over $50 can not be drop-shipped.
Certain restrictions are in place on pepper sprays and gels in Florida, California, Massachusetts, New York, Michigan, New Jersey, Wisconsin, Hawaii, and Rhode Island.
Customers are responsible for understanding the laws around the personal safety products they wish to purchase before putting in an order.
What is Sabre Red's Return Policy?
All new and unused items have a 30-day return policy. Once you have contacted the customer service team, you'll be sent an authorization number to put on the return package, which you have 15 days to send back after authorization.
Once the return has been received, the company will evaluate your return to determine if you can get a full refund.
Policies and warranties for items with manufacturer defects are as follows:
Pepper sprays – warrantied through to their expiration date
Alarms – 90-day limited warranty
Stun guns – 2-year warranty that must have been registered for within 90-days of purchase
Note that only defective items returned within 30 days will be eligible for a refund. After that period, the customer can only receive replacement items.
How to Contact Sabre Red
If you have any further questions after reading this Sabre Red review, here's how you can get in touch with their customer service team:
---
If you liked this Sabre Red review, be sure to check out the following.
Get Access to Exclusive Deals
Subscribe for free to get exclusive deals in your inbox. 100% privacy