Shein vs Romwe Review
Shein vs Romwe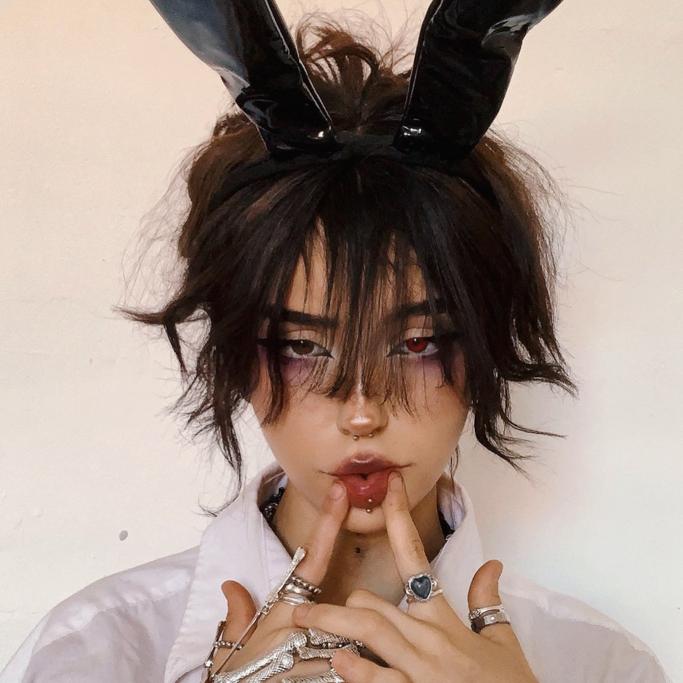 If trendy and affordable fashion is your thing, stay tuned into this Shein vs Romwe review! Before I delve into all you need to know before choosing where to shop (if not from both brands), let's take a look at the origins of the two companies. 
About Shein
Shein was founded by Chris Xu in Nanjing, China, in 2008. Xu believed that "everyone can enjoy the beauty of fashion," and sought to deconstruct a world of overpriced styles, deciding to supply plenty of inexpensive options from basics to popular pieces. Today, the brand ships worldwide, providing consumers everywhere with trendy essentials.
About Romwe
Romwe actually has similar origins, having been brought to life in Nanjing, China, in 2009 by Yang Jianxin. The brand was founded on the premise of being "a one-stop shop for all things cool," offering customers all over the world a wide selection of top selling styles and unique additions to their wardrobe, all without breaking the bank.
Not sure which brand is right for you? This Shein vs Romwe review will help you decide, covering all the things you need to consider, including the product range and some of the top selling options, quality of the pieces, price and value of each brand, customer testimonials and feedback, and more.
What to Consider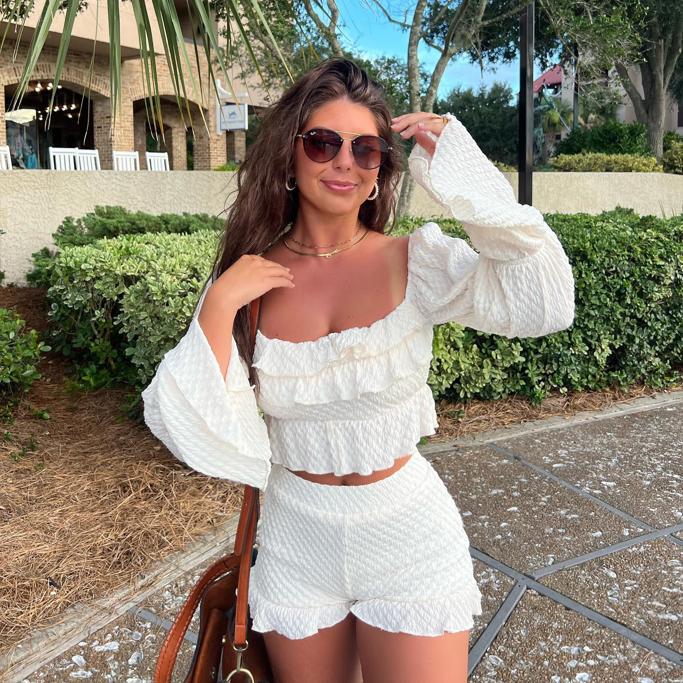 Product range
If you're on the hunt for the trendiest clothing and accessories, visit Romwe or Shein. You'll find tops, bottoms, dresses, undergarments, athleticwear, swimwear, shoes, handbags… basically anything that counts as apparel. Romwe has a girls and guys section (plus home and pets) while Shein has women, men, kids, curvy, beauty, and home.
Target audience
The wide collection carried by both brands is ideal for so many different styles. Shoppers can show off their girly side with a cottage core dress and slip into something more dark and moody when day turns to night, with pieces all from the same store.
Ease of shopping
When it comes to these fast-fashion retailers, there's loads of items to sift through (that doesn't mean you won't love every piece, though). To make things a little easier for the shopper, both Shein and Romwe have pretty specific categories.
For example, once you click denim you'll be able to choose from options like mom jeans, overalls, jackets, and more, narrowing down the selection.
Materials and Sustainability
Shein and Romwe clothing is made in different factories in China, which allows the two brands to continuously supply new options at a fast and affordable rate. Most of the pieces are made from common materials and fabrics such as cotton, polyester, and spandex for a stretchy and comfortable fit.
Accessibility
Both Romwe and Shein can be purchased directly from their websites and ship all over the world. Plus, prices are super affordable, making unique styles and pieces accessible and available to shoppers on a global scale.
Shein BASICS One Shoulder Rib-Knit Crop Top vs Romwe One Shoulder Cut Out Ribbed Crop Top Review:
When you're on the hunt for a simple crop top with a unique design, you've got options at Shein and Romwe. The simple silhouettes are redefined with a spicy one shoulder on the Shein BASICS One Shoulder Rib-Knit Crop Top and the Romwe One Shoulder Cut Out Ribbed Crop Top.
Shein's option comes in 5 different color options, including a classic shade of black and a spunky neon orange. The one shoulder detail shows off the decolattage, while the thick rib knit adds a comfortable feel and a defined shape.
The Romwe crop also features that eye-catching one shoulder detail and smooth feeling knit fabric, but the cutout in the front adds a cool and asymmetric finish. The warm shade of brown is ideal for pairing with your most neutral pieces for a chill and unified monochrome look.
With one of these two options, you're sure to complete any summery outfit or prepare yourself for a casual night out. But, the Shein top might be better suited for someone who likes color options, while the Romwe number is ideal for someone who's into cutouts and super cute details.
Shein Solid Ribbed Knit Mock Neck Sweater Dress vs Romwe Solid Cable Knit Sweater Dress Review:
Whether you want to pair your fit with a cozy scarf or sheer black tights and knee high boots, you'll be ready for the day in a Shein Solid Ribbed Knit Mock Neck Sweater Dress or a Romwe Solid Cable Knit Sweater Dress–the choice is yours.
With a slight mock neck and a knee length fit, the Shein dress offers a modest coverage and a cozy design. The boxy cut and flattering silhouette is also seen in the crew neck Romwe dress, but both can be cinched at the waist with a belt for a more defined figure.
Both dresses add a cozy look to your wardrobe and are made from stretchy materials to keep you toasty and comfortable all season long. If you'd like a flattering mock neck, the Shein option is the best choice for you, while the soft crew neck and intricate cable knit design is more synonymous with the Romwe dress.
Shein Minimalist Lace Up Front Combat Boots vs Romwe Lace Up Front Combat Boots Review:
If you've had your eye on some overpriced black combat boots, you'll find a more affordable and yet just as trendy style in the Shein Minimalist Lace Up Front Combat Boots or the Romwe Lace Up Front Combat Boots.
The chunky rubber soles are finished with smooth and matte black faux leather for a bold, gothic look. They're super easy to wear, paired with your fav band tee and black leather jacket, or add a touch of darkness to a more girly ensemble.
If you're looking for something to slip on and off, the Romwe boots come with a chunky zipper on the side. But if that takes away from the overall aesthetic for you, the Shein boots are your ideal choice!
Shein vs Romwe: Quality
When it comes to quality, this Shein vs Romwe review found that both brands value the world as much as they value their customers. Materials and production practices are designed with sustainability in mind, producing high quality and ethical pieces.
Shein products are heading towards being cruelty free, using no leather or animal products. Plus, the materials are often recycled and products are released with only 50-100 pieces at a time to ensure interest and no material waste.
Romwe also adheres to "fair labor practices, environmental impact mitigation, and charitable causes." The factories are ISO certified, meaning they follow high standards for quality, safety, and efficiency. This brand also produces only 50-100 pieces with every release to ensure there is a demand for it before using more material.
With a focus on quality production and high standards, it only makes sense that a quality product would be the result. Both brands limit waste, but Romwe doesn't mention animal products, so Shein may be the best choice for readers focused on purchasing only cruelty free items. Romwe's factories are certified for their practices, though, ensuring top quality pieces.
Shein vs Romwe: Price & Value
The phrase "bang for your buck" springs to mind for this Shein vs Romwe review. But, just because these pieces are affordable doesn't mean they're not good quality. The fabrics are soft and the fits are true to size, but shoppers mention that they don't exactly last forever. This is to be expected with trendy items since they go in and out of style pretty quickly.
When it comes to manufacturing processes, the prices are super affordable for such a focus on sustainable and ethical sourcing of materials and production. The fact that the materials are recycled likely contributes to this, ensuring a good impact on your wallet and the environment!
Customers report being able to purchase mass amounts of clothing for only a fraction of the regular price. Basically, they're able to completely refresh their wardrobe with trendy pieces without having to spend loads of money… and who doesn't want that? Down below, this Shein vs Romwe review will take a peek at how some of the prices compare:
Shein:
Crop top: $5 (on sale from $8)
Sweater dress: $29
Boots: $33
Romwe:
Crop top: $6
Sweater dress: $26
Boots: $19
Overall, the price ranges are really quite similar. Romwe does tend to be a little more affordable, though Shein is a tad more transparent about sourcing of materials and production which may contribute to the (slightly) higher price tag.
Shein vs Romwe: What do Customers Think?
To help you determine which brand is right for you, this Shein vs Romwe review turned to customer testimonials to find out what the entire shopping experience is truly like. I sourced ratings and reviews from Sitejabber, TrustPilot, and Influenster to help paint a clear picture of the quality, customer service, and shipping times.
Shein:
Sitejabber: 2.9/5 stars out of 3567 reviews
TrustPilot: 3.5/5 stars out of 65189 reviews
Influenster: 4.5/5 stars out of 416 reviews
Romwe:
Sitejabber: 3.1/5 stars out of 2098 reviews
TrustPilot: 2.4/5 stars out of 2801 reviews
Influenster: 3.8/5 stars out of 718 reviews
The lower reviews seem to surround slower shipping times, which both brands clearly outline in their policies. Plus, slower shipping is expected considering the rates of the previous year. Down below, this Shein vs Romwe review will cover the highlights of both brands to give a little insight into what stands out about each:
Shein:
High quality pieces that appear as advertised
Timely delivery
Attentive customer service
Affordable pricing
True to size
One customer describes how they have consistently returned for more, always loving their products, only ever having returned one item (hassle free, too):
"Delivery and refunds have always been processed quickly as well considering they come from quite a distance away. Their clothes are such good quality for the price also and always fit amazingly. I have spent hundreds on Shein now and refuse to shop anywhere else."
Romwe:
Fun accessory options
Helpful customer service
Speedy shipping
Hassle free returns
Soft fabrics and comfortable materials
One shopper details how the products are ideal for the whole family, with high quality options at a great price:
"My teenage girls and I love ordering from Romwe! I like that they have stylish clothes with an affordable price. We have not had any issues at all! Our orders are delivered very timely and the quality is good! They have great sales, and we look at the size chart before we order and it is very helpful."
Overall, shoppers had pretty similar things to say about the brands considering they offer similar products at similar price points. Turns out, the quality of the pieces are pretty great, though sometimes they aren't what the customer was expecting, so just be sure to take a peek at product reviews before checkout.
Regardless, the returns policy seems pretty easy to follow and customer service offers a lot of help (especially evident through their responses to every review). Plus, a lot of shoppers mention that their items came faster than they were expecting, especially considering the slower times all over the world.
Shein vs Romwe: Promotions & Discounts
While there are plenty of things that make these two brands great, this Shein vs Romwe review found one thing that stands out: promos on promos on promos! The deals are never-ending on these already discounted styles. Let's take a look at some of the most current offers:
Shein:
Free shipping and free returns on all orders
Free express shipping on orders over $159
Sign up for emails for 15% off all orders and 20% off orders over $99
Receive 10% off all orders when you register for emails
Romwe:
Free shipping on orders over $5, free express shipping on orders over $159
Sign up for emails for 12% off orders over $29, 15% off orders over $69, and 20% off orders over $129
Receive 10% off all orders when you sign up for emails
Take 12% off orders over $29 with code RWCM21
Since both brands offer plenty of deals on the daily, you're sure to find a steal when browsing through either website (making it tempting to shop from both for extra savings). They're pretty comparable here, offering free shipping and great deals on all orders.
Shein vs Romwe: Shipping & Returns
When you're choosing between brands, it makes sense to pick the one that offers the best shipping and returns policy. This Shein vs Romwe review found that both brands have similar offers and regulations.
Shein currently offers free standard shipping (12-15 days) on all orders, while express shipping is $13 (8-11 days). Orders should ship within 1-3 days of being placed. Shein accepts returns within 30 days of delivery for items still in original, unused condition.
Here's the breakdown of the different shipping options Romwe offers, with an estimated 4-6 day processing time:
Free economic shipping (17-18 days)
Free standard shipping on orders over $39, otherwise it is $5 (12-15 days)
Free express shipping on orders over $159, otherwise it is $20 (8-11 days)
Romwe's return policy is a bit longer, with 60 days to determine if you'd like to send the items back (in new, unused condition). Returns are free for the first package, but if shoppers send back more than one, each package is a flat rate of $8. The process is pretty simple–just visit your orders and start the return.
Shein's shipping option appears to be a bit faster, with a speedier processing time and free delivery at a faster rate. But, if you're not completely sure about your purchase, it may be best to try out Romwe since it offers a longer return period with free returns as well!
Who Will You Shop With?
Writing this Shein vs Romwe review, I found that there are more similarities than differences between these two brands. All things considered, it's pretty easy to say that both brands are worth the try. The prices are super low and shoppers seem pretty impressed with what they buy, so they seem to be worth the hype!
The product selection is pretty similar, though Shein offers a few more options. But, Romwe leans on the more affordable side for shoppers looking for a steal of a deal. If you're looking to get your order sooner, it might be best to go with Shein, while Romwe offers a better, longer, and free returns policy. 
You'll find similar promotions on both websites, as well as sustainability and ethics reports when it comes to sourcing and manufacturing. All things considered, the quality is there for both brands, alongside some pretty stellar pricing and reviews.
If you're torn between the two brands after reading my Shein vs Romwe review, why not checkout both websites to see if you find a piece to fit?
---
Next, check out related reviews you might like:
Get Access to Exclusive Deals
Subscribe for free to get exclusive deals in your inbox. 100% privacy