Better Place Forests Review
About Better Place Forests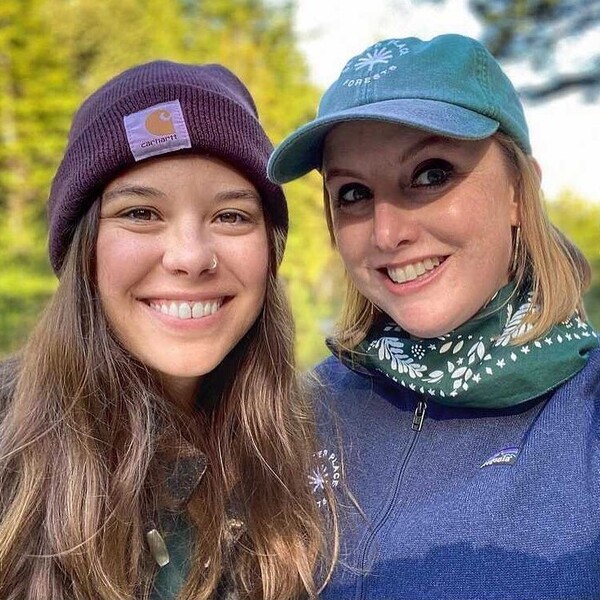 One of the hardest parts about losing someone is the inability to talk to them anymore. While tombstones have long been popular for the visitation of a memorial space, sometimes we need a bit more than a cold stone to gaze upon.
That's why Better Place Forests began combining worlds of growth, spirit, and memory through their forests.
Despite only having around 9k followers on Instagram, this brand seems to have made it big with their idea of creating the best memorial tree planting service.
Featured in Forbes, The New York Times, NBC, and more, this company has come to be known for their dedication to legacy, community, and the environment through their sustainable forests.
In this Better Place Forests review, I'll dig deep into the grounds of this business, discovering how they operate, plans available, ratings, and more to determine whether their plan for loved ones is the most natural way to go.
Overview of Better Place Forests
The concept of finding a good resting place isn't new to society – it's quite a common element to consider after the death of loved ones.
Better Place Forests understands the grieving process and the importance of legacy following death. As a result, they want more than a stone to survive as a reminder of the spirit and memory of family and friends.
Using the planting of a memorial tree for each individual as a stand-in for a grave, this brand offers a natural solution to support the end of one's life while protecting natural areas for the next generation.
Placing the family and community at the center of the experience, clients work directly with advisors to customize plans and honor those we've lost.
Working alongside local communities to conserve and preserve natural locations, the forests used by the company find constant support and health checks through experts and management.
Putting their best foot forward to reduce risks of disease, fires, and other health concerns, the experts hired work towards establishing ongoing maintenance of the forest to care for not only the trees present but also the legacies.
Founded by Sandy Gibson to create a natural place for loved ones to mourn and remember, this business seems to have sparked interest in the new generation for their creativity and sustainable approach to loss.
Of course, those are only a few of the benefits that this brand offers – I've discovered a few more highlights during my research in writing this Better Place Forests review.
Highlights
Environmentally friendly memorial practice
Legacies for loved ones
Constant maintenance of forests
Personal and customized plans
Better Place Forests Review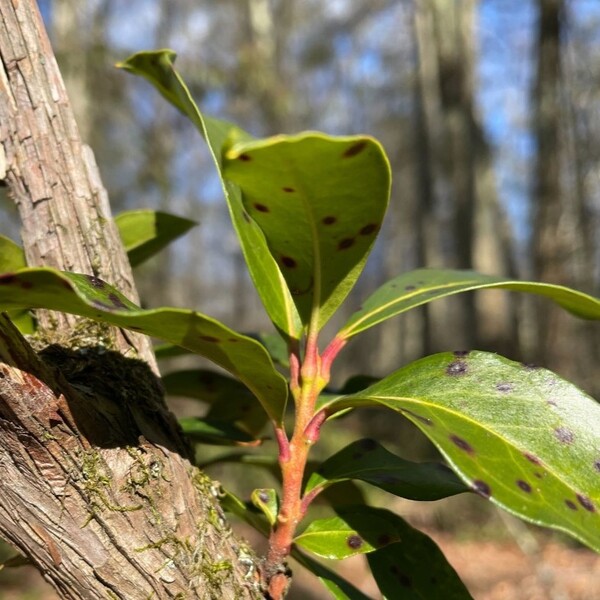 I'm deviating from the norm a bit with this Better Place Forests review as the brand itself doesn't sell products, but instead legacies and sustainability. 
The business works with families to bury ashes amongst the roots of trees, letting a loved one continue to grow and flourish in nature while providing a more natural monument to their life.
Working with arborists, trail builders, advisors, architects, landscape designers, and more, there's a lot of effort going into each step of the process to ensure ashes and memories will be preserved in the best way possible.
Effort goes in to catalog and clear the land of invasive species that may cause harm to new trees over time and all plants are assessed for their health immediately.
After the space is cleared, trails are crafted for reflective walks, providing space for those with accessibility requirements to allow everyone the space to wander, reflect, and take their time visiting loved ones.
Every Better Place Forest highlights the visitors, providing a community center with refreshments and washrooms to allow individuals longer stays without leaving for essentials.
How Does Better Place Forests Work?
The forest itself sounds like a wonderful location to reconnect with loved ones, but how exactly does the system work? I went ahead to find out for this Better Place Forests review:
Introductions – all customers start with a meeting, working with advisors to consider personal planning and having room to ask any and all questions
Touring – clients can tour the forests in person or virtually to get a sense of the location and its elements. Take note of sounds, sights, creatures, and more to determine whether the space feels like the right fit
Gather – this step occurs when ashes and soil are mixed at the base of the tree, planting the legacy in a central location for the memorial. Services are offered and custom memorial markers are available to signal the location while still respecting the surroundings
Visit – step four is all about the legacy. Now's the time to visit, remember, and share about the lives of those lost
Sounding like a good system, yes? It only gets better with pricing. The cost for an average burial sits around the $15k mark, so it's nice to note that the Better Place Forests cost depends on the personalized selection of packages.
All prices depend on location, setting, tree type, size, and the number of individuals being spread. Four packages are available with the following starting costs:
Heritage tree – starting at $6,900 for one person
Legacy tree – starting at $9,900 for two people
Monument tree – starting at $14,900 for two people
Landmark tree – starting at $25,900 for four people
Select based on tree sizes, shapes, and personal needs knowing that for each purchase made, impact trees are planted to further sustain and conserve natural land.
Who Is Better Place Forests For?
After doing all the research for this Better Place Forests review, I would argue that the business is for everyone. The one constant in life is death and losing loved ones is something we all have to face.
Sitting down to discuss arrangements that not only provide a natural legacy but also an open and growing environment to reminisce can make the transition a bit easier on the heart.
We all have to mourn at some point, but knowing that loved ones will leave behind a legacy of growth and nature lightens the spirit that much more. Prepare for the worst in an open space that encourages reflection, memory, and above all else, love.
Better Place Forests Reviews: What Do Customers Think?
I wanted this Better Place Forests review to be as unbiased as possible, so I took a quick glance outside of the site itself for customer testimonials and it was actually surprisingly hard to track these comments down.
Outside of reviews via media sources, the customer postings are slim. Despite that, I did manage to track down a general consensus.
The Better Place Forests review section highlights a number of testimonials, citing the overall rating to be 9/10 stars based on an unknown number of customer ratings.
Despite the vague numbers involved, it seems like customers find this service to be incredibly refreshing and innovative.
"I've always looked at a traditional burial as being too final. Not only is the traditional service roughly twice the cost, but you're very limited on what you get out of it."
Adoring the growth aspect of the business, many verified clients seem to note how the natural approach to memorials provides a sense of healing and reflection.
One Better Place Forests review even stated that "When you come to this forest you leave here feeling better. You leave here feeling healed and nurtured and hopeful."
Their ratings on Facebook also sit quite high at 4.7/5 stars based on over 70 ratings.
Individuals on this platform aren't incredibly vocal regarding their experiences with the service, however, they do note that it's "Always a good idea…you never know in today's world what might happen. Have a back up plan."
With a lack of criticism, this business has managed to garner an A+ rating from the Better Business Bureau due to their customer care and arrangements.
Putting their heart and dedication into every step of the process, even the employees have good things to say with Comparably delivering an A+ rating from workers who believe "It's amazing to work for a company that is doing real good in the world, delivering peace of mind to thousands of families while also preserving beautiful forests around the country."
I may not have thousands of ratings to draw from, but I do believe that the testimonials spotted seem to speak for a wider crowd.
This brand appears to put customers and the environment on top pedestals that translate to every aspect of the business and it's refreshing to see.
Is Better Place Forests Worth It?
In the opinion of this Better Place Forests review writer, this service is more than worth it. Delivering not only a peaceful resting place but also a legacy and memorial location, this idea transitions loss into a space of growth and beauty.
No more crying over gravestones, but instead, loss and grieving can occur in settings of open space and reflection through natural surroundings. I also have to appreciate the variety of packages and costs available to account for different individuals and their budgetary needs.
Better Place Forests Promotions & Discounts
At the time of writing this Better Place Forests review, there are no available promotions or discounts.
Where to Buy Better Place Forests
As this business operates as more of a service and location, the only place to purchase from them is their brand site at betterplaceforests.com.
FAQ
Who owns Better Place Forests?
Better Place Forests is owned by Sandy Gibson who co-founded the business alongside Brad Milne and Jamie Knowlton.
What are Better Place Forests?
Better Place Forests are natural locations that provide alternative burial options for those who wish to choose cremation.
Mixing ashes and soil, clients receive a plot for memorial while their purchase goes to support the protection of forestland and wildlife across the US.
How did Better Place Forests get started?
This brand started up as a result of Sandy Gibson losing his parents at a young age. While visiting parents at a noisy and urban cemetery located downtown, Sandy set out to find a more natural and calming location to visit loved ones and reflect on the lives lost.
How are Better Place Forests locations protected?
All forests are protected with an intensive forest management plan.
Working alongside experts to provide constant maintenance and care, this brand works towards the preservation and protection of the land through documentation, cataloging, and frequent checks on the land and trees to ensure the best surroundings.
How to Contact Better Place Forests
Any questions lingering after reading through this article? Reach out to the brand for clarification through the following methods of contact:
Phone: 877-830-8311
Email: [email protected]
In-Person: 3727 Buchanan St. Floor 4, San Francisco, CA, 94123
---
Check out some of our recently published articles:
Wonderfold Wagon Strollers Review
Get Access to Exclusive Deals
Subscribe for free to get exclusive deals in your inbox. 100% privacy