Chowbus Review
About Chowbus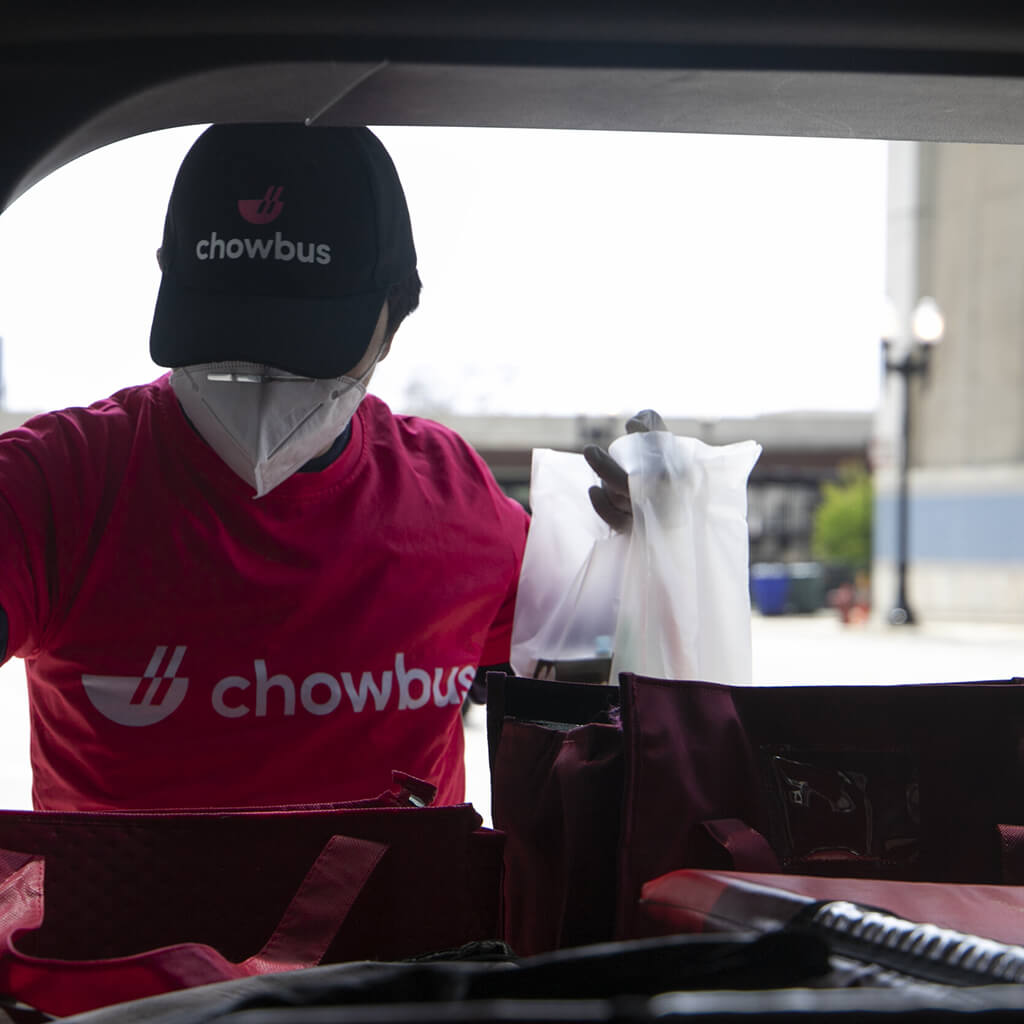 Chowbus is an American food delivery app that makes a variety of Asian cuisines available for home delivery and pick up. 
Chowbus partners with restaurantsa and grocery stores in major cities across the US to make diverse, high-quality Asian dishes accessible to everyone, and encourage buyers to support restaurants in their neighborhoods – be they small family businesses or well-known chains.
Whether you're craving bubble tea, your favorite noodle dish, or an undiscovered take on fried rice, Chowbus takes pride in their specialty menu. The brand's team tries all of the restaurants and shops they partner with, ensuring that you're getting reliably delicious food with every order. 
Hungry? My Chowbus review will give you the inside scoop on this brand's backstory, customer feedback, and app details so you can decide if this curated service the answer to your next dinner dilemma. 
Overview of Chowbus
Chowbus was founded in Chicago in 2016, by Suyu Zhang and Linxin Wen. These entrepreneurs felt that there was a gap in the food delivery market – Asian cuisine.
While other food apps certainly offer the option to order from some of your local eateries, Suyu and Linxin wanted to curate an extensive list of high-quality Asian restaurants that make excellent, authentic dishes.
To do it, Chowbus partnered with restaurants specializing in cuisines from across Asia, including Chinese, Japanese, Korean, Vietnamese, and Indian, in 20 cities throughout North America. Each partnering restaurant has been selected by the Chowbus team, ensuring eaters are getting consistently delicious and authentic food.
During this Chowbus review I found that this company's mission is to "travel far and wide to find the best restaurants that serve food that emanates love and care." 
Zhang and Wen also had some ideas on how to improve the food ordering experience itself. While most delivery apps limit you to one restaurant per order, or require you to pay a separate delivery fee for each stop, Chowbus lets you place one order with items from multiple restaurants.
So, if you want a beverage from one location, and an appetizer and main course from another, it's all possible so long as the locations are within a reasonable range. Bundling meals happens right in the app, meaning you only need to pay once, with one delivery charge, one tip, and no additional fees.
The brand has also expanded to offer same-day grocery delivery, and works with their partnering restaurants to create an easy, clear interface that makes ordering easy on both sides.
Now that we're more familiar with the brand's service, let's turn this Chowbus review to the highlights of ordering with this delivery app.
Highlights
Food delivery app connecting customers with a huge range of Asian cuisine
Student discount available for first student orders
Discover new dishes and restaurants near you
Combine meals from different restaurants on one order
Grocery delivery option
Chowbus Plus Membership: Pay $10 per month for free delivery on orders over $15
Delivery available in most major US cities
Earn Chowbus rewards – get one point for every $10 you spend
Free 30-day trial
Chowbus App Review
If you've been ordering from the same pizza place every weekend, maybe it's time to mix it up! The Chowbus App showcases the best Asian cuisine in your area and makes it easy to dine with one, or even a few, of their curated picks.
Here's how it works:
Go to the Apple App Store, or the Google Play store
Download the Chowbus App
Explore their restaurants and dishes
Choose between home delivery or in-person pick-up
Add food to your cart
Check out
Enjoy your meal!
Your exact selection on Chowbus will depend on your location. Chowbus currently only serves certain cities, but if you're in a place like LA, New York, Chicago, Ann Arbor, or St. Louis, Chowbus can connect you to the tastiest Asian meals in your area.
The company is focused on partnering with restaurants, both large and small, that they feel are making high-quality dishes that showcase the best cooking from a wide range of Asian food cultures. 
Whether you're looking to organize a pickup or have your meal dropped off at your door, the Chowbus App makes selecting your dinner simple.
Their curated approach and straightforward, interface encourages diners to take a chance on a new place or an unfamiliar dish, and if decisions aren't your forte, you can also order from multiple locations in one order.
If you aren't sure that the Chowbus App has the selection you want, no worries – you can sign up for their free 30-day trial to try it out. During this time you can make orders of any amount and won't be charged for delivery fees.
Once you know you're happy with the service, you can continue ordering by singing up for their Chowbus Plus Membership for $10 per month.
It'll give you access to the following:
Order over $15 and get free delivery
Cancel whenever you want
Chowbus coupons and discounts
Save 10% on order costs when you do pick-up
Once you've signed up to the Chowbus Plus Membership, you'll automatically start receiving Chowbus Rewards. You'll earn one point for every $10 you spend on orders, which you'll be able to redeem for free items or share with friends.
To get started, download the Chowbus App on GooglePlay or the Apple store.
Chowbus Driver App Review
If you're interested in becoming a delivery driver for Chowbus, you'll want to check out their Chowbus Driver App.
Once you've downloaded the app, it will guide you through the steps you need to take to successfully become a Chowbus driver.
Once you've had a look at the process and been approved, the Chowbus Driver App will be able to manage your deliveries and communications. You'll also be able to see how many orders you've completed and keep track of the money you've earned so far. 
While doing my research for this Chowbus review I found that you don't need to have prior experience to deliver with Chowbus. As long as you have a phone, a reliable vehicle, a valid license, and valid insurance, you're good to go! 
If you want to work as a Chowbus app driver but lack four wheels, you can still sign up to use your scooter, motorcycle, or bicycle in some cities – just get in touch with the company for the rules.
The Chowbus Driver App is available for download on the following devices:
iPhones (iOS 12.0 and up)
iPads
iPod touch
Any Android device running version 8.0 or higher
You can read more about the company's driver legal agreement and inquire directly about working for Chowbus on their website.
Who Is Chowbus For?
Chowbus will appeal to everyone who loves Asian food and wants to enjoy and explore more of it!
This delivery app caters to more adventurous eaters who don't want to be limited to the same few restaurants time and time again. They offer a wide selection of all kinds of Asian cuisine, and you can even purchase dishes from different restaurants all within the same order.
If you work from home, have mobility issues, or are simply short on time, the Chowbus App could make your life a little easier by bringing a hot meal to your door. Families who want to enjoy their favorite dim sum or pad thai will love being able to easily place their order and track their food as it makes its way over.
Chowbus also offers grocery delivery in some cities, saving you even more time and giving those who rely on delivery services for their daily needs access to stores that were previously unavailable.
For this Chowbus review I also found that this service is ideal for restaurants who want more of a personal approach from their delivery partners. Chowbus helps set your business up photos, menu descriptions, communication channels, and everything else you'd need to expand into delivery and pick-up services. 
Chowbus Reviews: What Do Customers Think?
While there aren't any Chowbus reviews from customers on their official site. However, I did find a ton of feedback on other websites, and did some digging into what real Chowbus users are saying about their service.
First, I checked out the Apple app store, where you can download the Chowbus app. Based on an incredible 15,000 reviews, Chowbus has a 4.5/5 star rating.
While their star rating is high, the comments in their reviews are mixed. Some buyers had issues with the timing and quality of their deliveries, while others found the app easy to navigate and loved the variety of restaurants available to them through the service.
This is also true of their reviews on the site TrustPilot; opinion here is pretty divided, with customers either rating the service as "Excellent" or having less favorable impressions. During this Chowbus review I noticed that most customer feedback depend on the timeliness of their deliveries and customer service responsiveness.
One user writing on TrustPilot found that the Chowbus App was well worth using, as they loved the chance to explore different kinds of foods in their area. 
One Chowbus customer appreciated not just the selection of restaurants, but that the service was growing to meet eaters' needs. They write in their Chowbus review: "I like that the range here doesn't stand still and they are always adding something new and original. That's cool."
Another TrustPilot poster thought that the Chowbus delivery fee was really reasonable and loved their selection in his city.
He writes in his Chowbus review, "Lots of great food options in Toronto and the delivery rates are fair and transparent. Also, it's such a saving for me to subscribe to Chowbus plus so that I save a ton on the delivery cost, which could be 20+ dollars with other platforms."
Tech review site JustUseApp.com is also home to a few dozen Chowbus reviews. Some suggest that this company has occasionally struggled to keep pace with delivery demands, and mention slow service, or issues with refunds and customer service.
Other users, however, had a reliable delivery experience and were excited about this tasty find. Several customers mention that this app prompted them to try some new restaurants and indulge in comfort food when they really needed it.
One foodie writes in their Chowbus review, "When I learned about Chowbus, I thought I'd died and gone to heaven. They even delivered from my favorite dim sum place! I spiced up the long months of lockdown by trying out dishes I'd never had before and feeling quite spoiled."
Another Chowbus user found the service so convenient and low-cost that it's become a part of their everyday lunch routine. They've noted that there can be delays, especially during peak times, but long wait times are always handled well by the company.
They shared in their Chowbus review, "Order from them almost everyday for lunch. Affordable and reliable. It's a startup so of course there's going to be some issues along the way and I've had a few instances that I've waited for a longer than I expected but the customer service always give me coupons and fix their problems very quickly."
The Chowbus App is also available on GooglePlay, where they have probably the largest number of reviews, and a 4.5/5 star rating based on over 2,000 posts.
Most customers here share that they really love the concept of Chowbus and are pleased by the ability to easily discover and try new Asian eats in their neighborhood.
One buyer posts in their Chowbus review, "Always looking forward to opening the app because the Asian food is great, many options for me to mix it up with, quick and easy to use, and just my favorite place to get Asian food from!"
Another customer mentions how uncomplicated the app is to use. They also mention loving their Chowbus rewards, writing, "Love this app. Super easy to use. Just got my free Asian food from using my rewards. Love it! Fast and easy to order and track my order."
For this Chowbus review I also noticed a poster who appreciates that the app gives him the option to 'bundle' his meal by adding different dishes from nearby restaurants, all in one order. 
He shares in his Chowbus review, "Easily the best food delivery app out there. Especially if you prefer Chinese/Asian food. You can bundle order from restaurants in the vicinity of each other, something you can't do with most other delivery services."
Overall, this startup has some mixed reviews that include a lot of enthusiastic Chowbus eaters. As can be expected of any food delivery app, some people weren't thrilled with the delivery service, while others had smooth experiences. Many customers would recommend Chowbus for the great variety of Asian eats it can deliver directly to your home.
Is Chowbus Legit?
Certainly – while writing this Chowbus review I found that this delivery app is connecting a huge number of people with delicious meals and groceries in major cities with strong Asian food cultures in both the US and Canada. 
While I did see many reviews that mention delays with the service, I should note that this is not something unusual in the food delivery business. 
Particularly when dealing with high demand, big cities and small restaurants the way Chowbus does, or when offering a bundling service that requires drivers to reach multiple locations, there are many variables that can reasonably affect delivery times.
Is Chowbus Worth It?
The Chowbus concept is simple but novel: a food delivery service that only offers delicious and authentic Asian cuisine. Whether you're nostalgic for a certain dish you grew up with or just want to get a little more adventurous with your eating habits, Chowbus has plenty of options.
In fact, their wide selection is one of this app's best-loved qualities. Most positive Chowbus reviews mention the great variety and food quality available on this app. Customers liked supporting their neighborhood's Asian restaurants while trying some new eats.
While there are a lot of food apps out there, Chowbus is doing something to set themselves apart. This company allows you to combine dishes from different sources all in one purchase, giving them a bit of an edge over other delivery services.
For all of these reasons mentioned in this Chowbus review, I can recommend signing up for their free 30-day trial and trying something new for your next meal. 
Chowbus Promotions & Discounts
If you love receiving fresh groceries and Asian meals to your door, you might want to consider the Chowbus Plus Membership.
After your initial 30-day free trial, $10 per month will let you continue using their service and get some great perks along the way:
No cost deliveries on orders over $15
10% off cost of pick up orders
Discounts for in-restaurant dining
Easy to cancel at any time
This company is also reaching out to students with a student discount! If you sign up with partnering app StudentBeans, you can receive a Chowbus promo code for $15 off your first order over $30.
If you make frequent orders with Chowbus, you'll also appreciate their rewards program. For every $10 you spend, you will receive one point. You can spend these points like a Chowbus coupon to make future orders.
Where to Buy Chowbus
Download the Chowbus app on Google Play store or Apple App store to start ordering (and eating!).
FAQ
Who owns Chowbus?
Founders Suyu Zhang and Linxin Wen own Chowbus.
What is Chowbus' Shipping Policy?
Chowbus offers delivery services for both restaurant orders and online grocery shopping. At the time of this Chowbus review, I learned that this brand charges anywhere between $0 and $5 for their delivery fee, depending on your order amount, membership status, and location.
What is Chowbus' Privacy Policy?
In order to provide orders and delivery services, Chowbus collects some info from you, including personal and financial information and your location. To see all the details visit their privacy policy page.
What is Chowbus' Refund Policy?
If you have a problem or complaint, get in touch with their customer service team through the contact options below. If your issue receives a full refund, the total will be refunded directly to your card.
For issues that qualify for a partial refund, you'll receive Chowbus "credits" to your account that you can redeem on another order at a later time.
How to Contact Chowbus
I hope you enjoyed this Chowbus review! I found several ways of reaching out to the company. If you're a customer:
If you're interested in driving for Chowbus:
If you're a store or restaurant looking to retail through Chowbus:
---
Check out similar brands you might like:
Get Access to Exclusive Deals
Subscribe for free to get exclusive deals in your inbox. 100% privacy