Olukai Shoes Review
About OluKai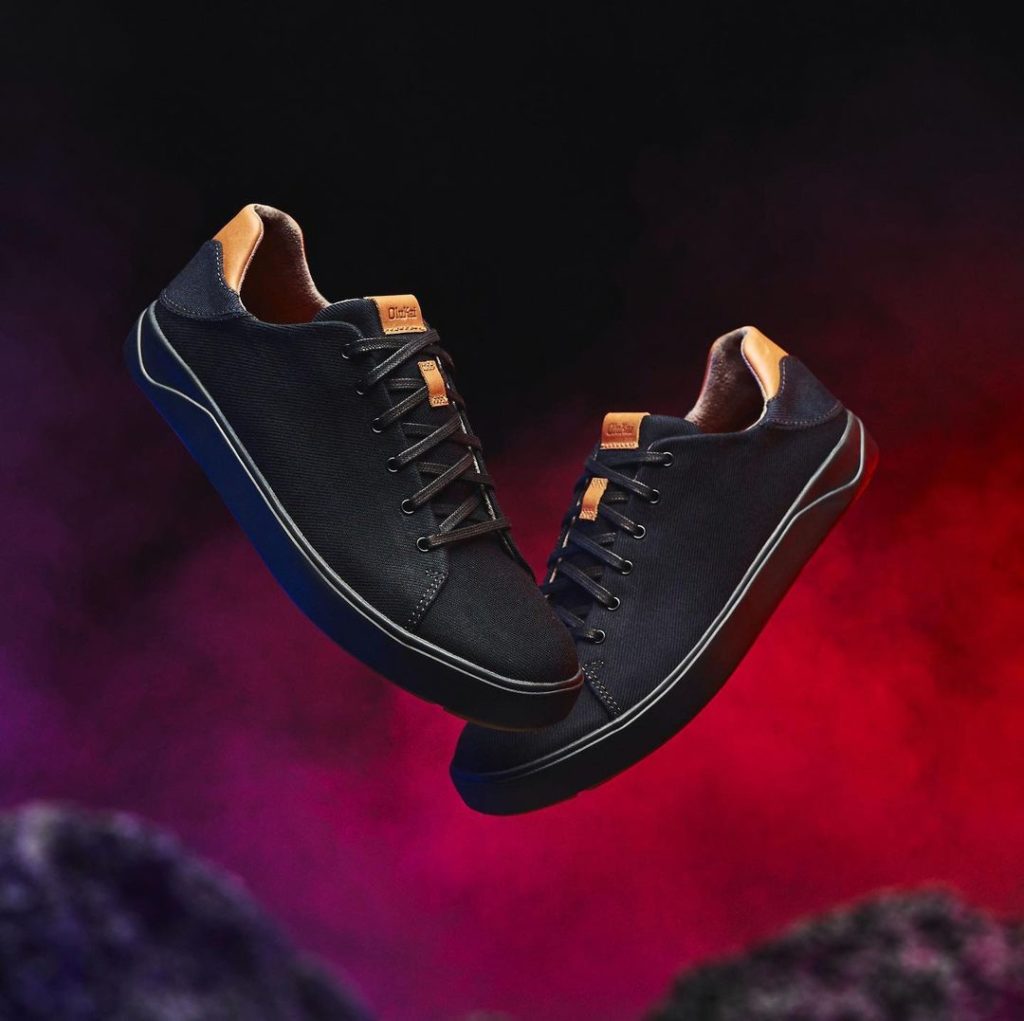 We all know the importance of footwear because it's a necessity for getting you to and fro, but it also serves as an accessory. Designed for comfort, protection, durability, and versatility, OluKai shoes are a stylish and practical option for anything from casual activities to outdoorsy adventures.
Backed by 175k Instagram followers and over 208k Facebook likes, it's clear that this brand has stolen the hearts and found its way onto the feet of thousands of shoppers. It has also been featured in popular media outlets such as Forbes for its take on fashionable and sustainable footwear. 
Ready to find a pair of shoes truly made for walking? Stay tuned into our OluKai shoes review where we'll outline everything there is to know about the brand, details on its top selling footwear, highlights from customer testimonials, important FAQs, and more, to help you decide if it deserves a spot in your collection.
Overview of OluKai
OluKai shoes was founded with the intention to "create footwear that combines durability for the waterman, ocean lifestyle, and a brand that has strong values and roots with style, comfort, and craftsmanship" and has done so ever since.
It was brought to life in 2006 by Bill Worthington and his partner Matt Till, who wanted to create a versatile pair of sandals as flip-flops became a go-to pair of shoes. The shoes are designed to be laid back, supportive, and comfortable, while still being fashionable enough for everyday use. 
Of course, that's not all there is to this brand. It is also rooted in the history of Hawaii and celebrates the meaning of Ohana and Aloha, looking to give back to the people. It is a Certified B Corporation and has always focused on sustainability, creating pieces that are designed to last a lifetime and focusing on reducing its footprint.
Speaking of giving back to the community, the brand established the Ama OluKai Foundation, which supports nonprofits dedicated to preserving Hawaiian culture and history. In this way, the company provides quality, necessary footwear, while also remaining true to the stories and values passed down through generations of Hawaiians. 
Now that we know a little more about the origins of the brand, our OluKai shoes review will walk you through some important highlights. 
Highlights
Wide collection of men's and women's practical and fashionable footwear in a variety of styles from hiking boots to sandals
Weather resistant, durable fabrics such as leather and canvas
Every pair gives back
Certified B Corporation
Committed to reducing environmental impact
1-year warranty
Free shipping on orders over $125
Free 30 day returns and exchanges
OluKai footwear is thoughtfully designed for functionality, while still featuring careful stylish details. There are options for men and women in a number of different styles, with versatile options for all day wear, every day.
OluKai strives to protect history, even naming its products Hawaiian words in order to continue to spread the culture and share its history. It also places a heavy emphasis on sustainability and ethical production, but our OluKai shoes review will delve further into those details later.
Interested in finding a little more information about all this brand has to offer? Keep reading–up next, our OluKai shoes review will give you the scoop on the top selling men's and women's styles.
OluKai Women's Shoes Review
The best selling OluKai women's shoes come in a variety of different styles for indoors, outdoors, and everywhere in between, being super versatile and ideal for transitioning throughout daily activities.
OluKai Kīpe'a Heu Sandals Review
It only makes sense to begin our OluKai review with a pair of sandals, given they're what sparked the brand's inception. And we're starting off strong with the Kīpe'a Heu Sandals. This pair has a unique flair, with a supper fuzzy genuine shearling-wrapped upper and straps.
The soft material is ideal for wearing in the house as a pair of slippers as well as outside for running errands and doing what you need to, especially because of the durable Wet Grip Rubber rubber sole which is designed to add extra traction.
Available in a soft creamy color or a carbon black, the Kīpe'a Heu Sandals are available in sizes 5-11 and retail for $100.
OluKai Ku'i Slippers Review
Of course, a good pair of slippers is also a necessity, and the Ku'i Slippers prove it. The slip-on style is ideal for easy wear, while the compression-molded Wet Grip Rubber sole has great traction for indoors and outdoors.
The slippers feature a super soft shearling lining and a puffy trim for an extra cozy detail, while the rounded toe upper is crafted from a soft full-grain leather for extra durability. The footbed also features a contour that aligns perfectly with the foot for the most comfortable feel.
Available in a light tan, dark brown, or carbon black, the Ku'i Slippers come in sizes 5-11 and retail for $130.
OluKai Pīlahi Sneakers Review
In need of a style you can wear anywhere? Try the timeless Pīlahi Sneakers that feature a classic high top design with a built in zipper for easy on-off.
The shoes are crafted from an eco-friendly and durable canvas material with a whip-stitch detailing for added interest. The microfiber lining provides a comfortable and breathable fit, while the dual-density, anatomical PU footbed has a moisture-wicking fabric to keep you feeling fresh wherever you go.
The rubber outsole features a Polynesian inspired detail, adding that extra special touch. Available in a dark gray, the Pīlahi Sneakers are exclusive to members only and retail for $110.
OluKai Men's Shoes Review
Of course, everyone needs footwear, and the most popular OluKai men's shoes provide options for anything, anytime, anywhere. They are sleek, simple, and comfortable, and come in a variety of styles to meet your everyday needs.
OluKai Kīpuka Hulu Slippers Review
If you're interested in a pair of shoes designed for indoors and outdoors, look no further than the stylish and comfortable Kīpuka Hulu Slippers. This pair features a drop heel and slip-on design for everyday wear, with a nubuck leather upper and genuine shearling lining for extra comfort and style.
They also feature thick exposed stitching for a more laid back and relaxed look, while the cushioned removable and washable gel insert provides a practical touch. The outsole features a cross hatch design ideal for treading on multiple types of surfaces without scratching them up, ideal for wearing everywhere.
Available in four neutral shades and sizes 7-15, the Kīpuka Hulu Slippers retail for $130.
OluKai Nānā Hele Chukka Boots Review
As the cool weather creeps in, opt for the Nānā Hele Chukka Boots, designed with a matte, pebbled, waterproof leather and a high-rebound EVA midsole and Wet Grip Rubber outsole for durability and comfort in the great outdoors.
They also have a shearling lining and high-top design for extra warmth, as well as a cushioned gel insert that is removable and washable so you don't have to sweat the small stuff. Available in sizes 7-14 and three wearable shades, the Nānā Hele Chukka Boots retail for $150.
OluKai Nanea Lī Sneakers Review
Ideal for sports and runs or comfy days in athleisure clothing, the Nanea Lī Sneakers can do it all. This pair is carefully crafted from weather-resistant, breathable canvas with a stretchy tongue for all day comfort.
It also features leather accents on the heel and tongue for a little extra style, as well as a mesh footbed and heel counter for extra breathability. The cushioned gel footbed is removable and washable, while the Wet Grip Rubber outsole is ideal for traction, even on wet surfaces.
Available in three shades of gray, the Nanea Lī Sneakers come in sizes 7-15 and retail for $120.
Who is OluKai For?
According to our OluKai shoes review, this brand's footwear is designed for men and women who are in search of practical and comfortable, yet stylish shoes. Bold stitching and plenty of color options means there's something for everyone, as does the collection of different types of footwear.
The options are crafted from high quality, durable materials with unique designs, ideal for outdoor activities such as runs, hikes, walks on the beach, and every adventure you could think of.
OluKai Shoes Reviews: What Do Customers Think?
Our OluKai review wouldn't be possible without the highlights from customer testimonials. To truly determine if this brand is worth the hype, we sourced comments from the OluKai website, Amazon, and Gear Lab.
On the brand website, OluKai shoes receive 4.8/5 stars out of 18305 reviews. One happy shopper describes that they make a great gift because they are so versatile:
"Got my hubby these for Christmas since we couldn't fly to Maui this year, though some local kine slippers are the next best thing. He wears them indoors, outdoors, in wet weather and dry. Super comfy and soft yet rugged enough to wear anytime anywhere."
One patron recommended the brand for the versatile designs as well, writing, ​"This is my second pair and I love them as much as the first. Comfortable, warm, stylish. Great quality at a fair price. I wear them when running errands and they are great."
Another buyer explains how impressed they are with the design, stating, "These are by far the best pair of slippers that I have ever owned! They are comfortable, temperature is regulated; your feet don't get too hot or cold. I like the option of wearing them like a slip on or the more secure around the heel fit."
The company is also highly rated on Amazon, receiving an impressive 4.7/5 stars out of 3,280 reviews. One shopper mentions how comfortable the footwear is, writing, "The footbed has just the right surface to keep your feet from slipping as you walk, the heel support beats most running shoes, and they conform to the contours of your feet."
One customer is impressed with the durability, explaining, "They are great for going out on a warm day and are a fantastic alternative to slippers around the house. Being waterproof, I can take them into the showers when I go camping, or outside when washing the car. These shoes are incredibly durable and I'll be sure to purchase a new pair once these ones wear out."
Another buyer even states that they help with pain relief: "When I found out I had plantar fasciitis, my podiatrist told me I needed to start wearing these at home instead of being barefoot, I was really skeptical. Well, I have to say, these things are pretty amazing! It's done wonders for my pain, and they really are pretty comfortable."
A reviewer on Gear Lab also has nothing but good things to say, rating the brand 4.7/5 stars, and stating, "Season after season, our gear testers absolutely love the OluKai 'Ohana flip flop" with a "rugged design, durable materials, and good looks [that] did everything we asked of them and aged with grace."
These OluKai shoes reviews make it clear that this brand provides exactly what it claims to: high quality, long lasting, comfortable footwear that feature fashionable designs. Many shoppers note that the shoes are ideal gifts, so be sure to take note for any upcoming holidays or birthdays!
Is OluKai Legit?
Our OluKai shoes review knows how important it is to ensure you're shopping from a safe and legitimate brand. Fortunately, it's safe to say that this brand meets the criteria, with a clear customer base, strong social media presence, and plenty of glowing reviews.
On top of all that, the company uses natural latex, 30% recycled materials in outsoles, and uses 100% recycled packaging. It also sources ​​leathers exclusively from environmentally conscious ISO-14001 certified tanneries.
This is all done to limit environmental impact, proving that OluKai focuses on making the world a better place.
Is OluKai Worth It?
As our OluKai shoes review comes to a close, it only makes sense to share our final verdict: this brand is worth the buy. The footwear is carefully and ethically crafted, ensuring a high quality and comfortable fit.
Plus, the styles are unique and encompass a broad range of options so you can find something that looks cool and feels great—no matter the activity. Many customers report purchasing more than one pair, highlighting the practicality and excellent quality.
Considering the brand's commitment to sustainability, it only makes sense that each pair is designed to last. To ensure that you get the most out of your shoes, the company offers clear guidelines for care.
To figure out what you need to do to keep your kicks in tip top condition, follow these steps under the 'Product Care' section:
Select the footwear you are caring for
Choose the material they are made of
Follow the directions for cleaning
OluKai Promotions & Discounts 
After searching around for discounts, our OluKai review discovered that the brand currently isn't offering any promos. That being said, keep your eyes peeled for future sales during holidays. 
Where to Buy OluKai
Did something in our OluKai shoes review catch your eye? Fortunately, the brand is available at these retailers:
FAQ
Who owns OluKai?
If you're wondering about the brains behind the brand, you'll be happy to know that it is still owned by its co-founders, Bill Worthington and his partner Matt Till.
Are OluKai shoes made in Hawaii?
Our OluKai review discovered that all of the footwear is designed in the US and carefully crafted in Asia.
Does OluKai ship internationally?
As of right now, our OluKai shoes review discovered that the brand does not offer international shipping. That being said, Canadian customers can shop the brand at OluKai.ca.
What is OluKai's Shipping Policy?
Wondering when you'll receive your OluKai sandals? Well, the brand offers speedy shipping via FedEx with all orders sent from the California warehouse. Shipping is free on orders over $125, though estimated delivery times are stated at checkout depending on location.
What is OluKai's Return Policy?
Not sure if your OluKai slippers are the right fit? Fortunately, the brand offers free returns and exchanges within 30 days on orders in new and unused condition with original tags and packaging.
Shoppers can exchange for another color or size, return for a store credit, or return for a refund. To get the process started, visit the brand's return portal and follow the instructions from there.
On top of that, the company offers a 1-year warranty on all defective pairs, promising replacements if any manufacturing issues arise.
How to Contact OluKai
We hope you enjoyed our OluKai shoes review! If you have any further questions about the brand or its products, you can contact them via:
Phone: 866-467-9694
Facebook Messenger
Live chat on the website
---
Check out similar brands you might like:
Get Access to Exclusive Deals
Subscribe for free to get exclusive deals in your inbox. 100% privacy