Oxiline Gluco X Pro Review
About Oxiline
Oxiline is a medical device company dedicated to making cutting-edge products to assist with your wellness goals. Based in the US, it develops dependable medical devices for at-home use, such as the Gluco X Pro.
If you have (or are at high risk of developing) diabetes and need to monitor your blood sugar levels regularly, this product is worth exploring.
What's in store for this Oxiline Gluco X Pro review? A full walkthrough of the device and its features, along with feedback, pricing, and more. Ready to go? Let's jump in with some highlights.
Highlights
Quick-view blood pressure readings
Easy to read, large display
Reliable results with E-Sense technology
Stores up to 500 results on the device and unlimited on the app
App connectivity with Apple and Android devices
Users can create their own private accounts for cloud storage
Why You Should Trust Us
Our mission is to help you make better, more informed purchase decisions.
Our team spends hours researching, consulting with medical experts, gathering insight from expert professionals, reviewing customer feedback, and analyzing products to provide you with the information you need.
Scientific Studies On Glucometers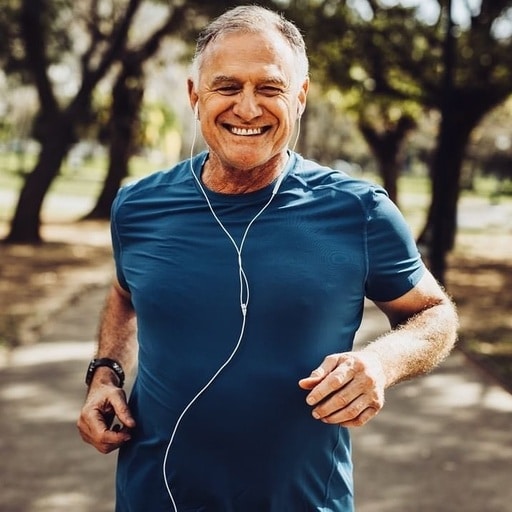 Before getting this Oxiline Gluco X Pro review started, here are some scientific studies I found on recent developments in blood glucose sensors and glucometers that might be useful:
What Is The Oxiline Gluco X Pro?
The point of the Gluco X Pro is to measure your blood glucose levels.
It's a highly recommended glucometer due to its portability, user-friendliness, and reliability. It exceeds expectations with its simplicity and high-quality manufacturing. The kit includes a lancing device, a travel case, 50 lancets, and test strips.
The backlit display ensures clear visibility day or night. With a deviation of only +/- 2%, the Gluco X Pro proved to be an accurate device in tests, performing well in high and low blood glucose scenarios.
Users have praised its ease of use and reported no issues with accuracy or app connectivity.
Wondering how to use the device? Follow these simple steps:
Insert a test strip into the device
Prick your finger with the lancing device
Place the blood sample on the test strip
The device will then display your blood glucose level on its backlit display
It also connects with smartphone apps that allow users to view, store and export unlimited readings.
What Makes The Gluco X Pro Stand Out?
There are features that make the Gluco X Pro stand out on the market next to similar devices.
The accuracy can be attributed to the E-Sense™ sensor on the glucometer and E-Signal™ technology on the glucose test strips. The combination of both technologies increases overall accuracy and precision.
The smart glucose monitoring device connects with smartphone apps that allow users to view, store and export unlimited readings. You can export the results to share with your doctor.
It includes a full kit so its ready to use out of the box.
Oxiline provides subscribe and save options for glucose test strips that are convenient and affordable (I'll go into more detail below in this Gluco X Pro review in the pricing segment)
What To Expect In The Box?
When your Gluco X Pro arrives, the kit will come with the Glucose Monitoring Device, a Lancing Device, 50 Glucose Strips, 50 Lancets, a travel case, and an instructional manual.
Your Gluco X Pro will also come with a Lifetime Warranty. This warranty states that if you have any issues with your device during regular use related to materials or workmanship, Oxiline will replace it.
That's pretty great as not many companies offer a lifetime warranty on their products and will back it up.
Who Is The Oxiline Gluco X Pro For?
The Oxiline Gluco X Pro is suitable for anyone who needs to monitor their blood glucose levels. This includes people with type 1 or 2 diabetes who take insulin and should monitor their blood sugar levels regularly.
If you have type 1 diabetes, you may need to check your levels between 4 and 10 times a day. This usually means before meals and snacks, before and after exercise, before bed, and sometimes during the night.
Oxiline Gluco X Pro Reviews: What Do Customers Think?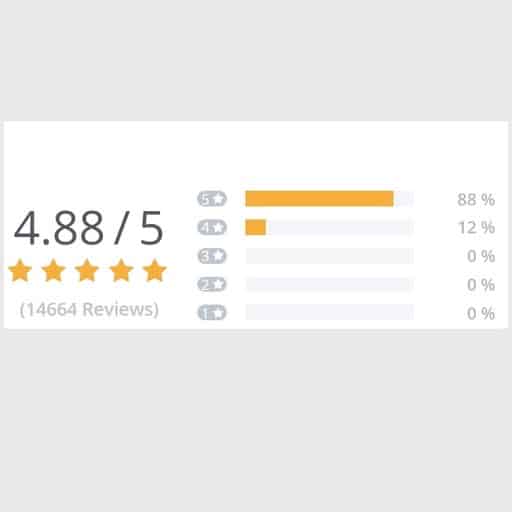 Now that you know what the Gluco X Pro is all about, you're probably wondering what customers think about it. If so, you're in the right place because this is the part of my Oxiline Gluco X Pro review where I dive into feedback as of June 2023.
On the brand's website, the device has a star average of 4.88/5 stars based on 14,664 reviews. That's a lot of satisfied customers! These are some of the Gluco X Pro reviews I read:
"The price is really good and it doesn't need any coding. It comes with everything you need to test blood. It's small and comes with its own pouch. The readings are accurate and it's easy to use. I'm so happy I found the perfect company for my blood testing needs. Oxiline, you're doing a great job and I'm a customer for life."
"I was recently diagnosed with diabetes and I was unsure of what to expect. However, the customer service and product from this company made it so easy to measure my blood sugar. I'm usually scared of needles, but this product has made it less intimidating. The needle is sharp and fast, so it doesn't hurt much."
"I am shocked at how great this device is. I don't have diabetes, but I wanted to check my blood sugar. It is really easy to use and it is very accurate (I tested it with my family). I strongly suggest this device for tracking blood sugar!"
Even though Oxiline is a medical company, it's still nice to hear some feedback from a doctor—who, by the way, highly recommends it. Overall, the comments and ratings for this glucometer are excellent, and I can confidently say that users truly value it as part of their routine.
Is Oxiline Worth It?
Based on everything I've learned in this Oxiline Gluco X Pro review, I definitely believe it's worth it. Customers clearly love it, and it's surprisingly affordable for all of the features it has. 
If you're looking for a highly valuable and easy-to-use device to help you measure your blood glucose levels, I'd say your search is over.
Oxiline Gluco X Pro: What's The Price And Where To Buy It?
Right now, you can get the Oxiline Gluco X Pro for $49 (it's normally $59). To grab yours, head to the website.
As mentioned earlier in this Oxiline Gluco X Pro review, the brand also provides subscribe and save options for glucose test strips. Starting as low as $20 per month, you can get 100 test strips and lancets every month plus the full kit for free.
FAQ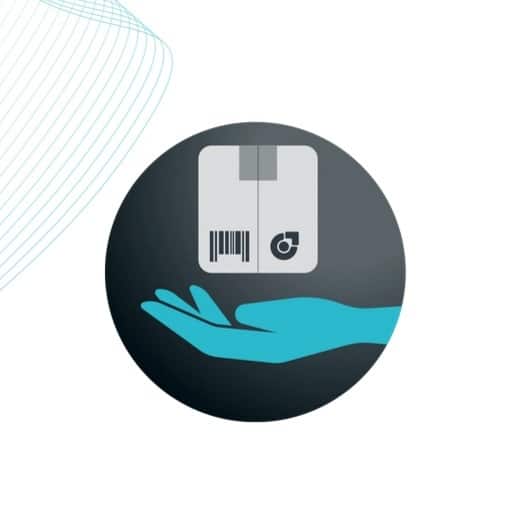 Where is Oxiline Located?
Oxiline's headquarters are based in Miami, Florida. 
What is Oxiline's Shipping Policy?
Oxiline ships around the world, but orders outside of the USA may be subject to customs duties and taxes. If you live in the US and would like same-day shipping, place your order before 8 am Monday-Friday. If your order is placed after that time, add 1 business day to the delivery time.
What is Oxiline's Return Policy?
Need to return your order? Oxiline offers a 30-day return policy on their Gluco X Pro. You can either exchange it or they will give you a full refund of the purchase price if they can't make it right. To start a return, email [email protected] with the following three details:
Your order number
The name on the file
The reason for your return
How to contact Oxiline
If you need any other information that my Oxiline Gluco X Pro review didn't include, don't hesitate to reach out to the brand. They can be reached Monday to Friday 9 am – 5 pm EST by emailing [email protected] or calling 1(833) OXILINE.
---
Next, check out some similar reviews you might find useful:
Get Access to Exclusive Deals
Subscribe for free to get exclusive deals in your inbox. 100% privacy