Restore Hyper Wellness Review
About Restore Hyper Wellness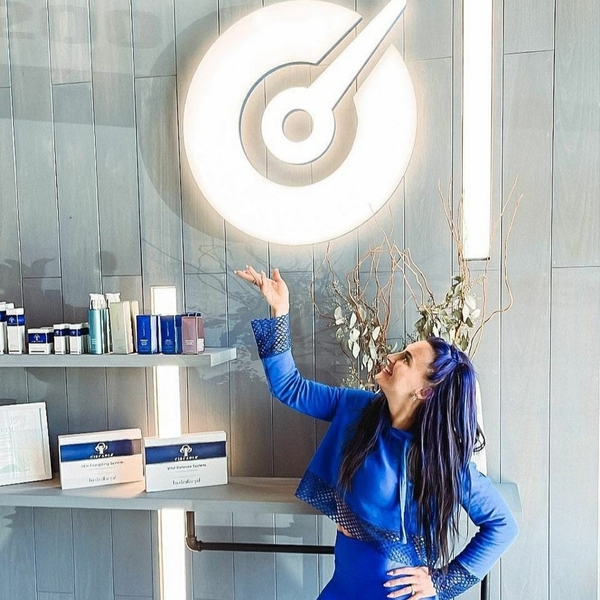 Low energy levels are something that a lot of us deal with – in fact, it has been estimated that between 7% and 45% of the general population report feeling fatigued.
While it might not seem like a big deal, it can have a huge impact in all aspects of our lives. Your low energy levels might manifest as tiredness, dizziness, constant headaches, and more.
Using the power of science and cutting-edge treatments, Restore Hyper Wellness is a company that wants to make you feel better by helping you take care of your body. They offer a range of wellness services, including cryotherapy, oxygen therapy, and red light therapy, designed to improve your overall health and increase your energy levels. 
The company has a number of treatment centers across the US where they offer their onsite services. They actually sell no products. Their website is only a portal to find a local store, check out their services, and read about how they could benefit you. Restore Hyper Wellness offers mostly non-invasive treatments.
Restore Hyper Wellness is slowly gaining popularity, with nearly 4000 likes on Facebook and over 10k followers on Instagram. They've also won a few awards and have even been called the hottest franchise in America by Inc. 5000.
This brand has been featured in Business Wire, Fortune, and Forbes— and each one has praised the company's success.
My Restore Hyper Wellness review will first take you through some of the most popular treatment options they offer, like cryo, red-light, IV drips, and more.
Next, I'll look at the health benefits you could be getting from each of these new-wave wellness treatments. With this information, I'll help you decide if Restore Hyper Wellness is right for you.
Finally, I'll take a look at some insightful customer ratings, which will help us decide if the treatments are worth the costs and time it will take to receive them.
Overview of Restore Hyper Wellness
The company was founded in Austin, Texas, and the brand has been offering its holistic wellness services since 2015. Jim Donnelly, Restore Hyper Wellness's CEO, has opened over 150 locations across the US, where they offer several therapeutic treatments to enhance your overall health.
The founders created Restore Hyper Wellness to help people improve their wellbeing, and they believe in and endorse all their services. That's why they're fully transparent about each treatment offered. They actually encourage you to do research and find out more info about their services, either on your own or at their centers.
Restore Hyper Wellness's mission is to proactively improve your health with each visit to one of its treatment centers. When you visit a center, they also aim to make your experience enjoyable and pleasant, so they have lots of comfy chairs and friendly staff to take care of you.
They never want you to feel like you're in a waiting room sitting around for treatment by a doctor. These clinics offer clients a more personal experience. While waiting for your appointment, the friendly, knowledgeable staff will give you some important info about your treatment. They'll also inform you about how to actualize your wellness goals.
Now you've got a better sense of this brand and what they have to offer. But before I jump into this Restore Hyper Wellness review and describe their services, let's check out some of the highlights of this company.
Highlights
Services for a wide range of ailments
Knowledgeable staff and trained medical experts
Relaxing and calm environment
Retail stores located across the USA
Membership program with great discounts
Our Restore Hyper Wellness review will now take a look at the different services offered at the company's treatment locations. These therapies are designed to make you feel better overall. They'll also help increase your energy levels, so you can get more done in your week and feel your best.
Restore Hyper Wellness Review
The company offers a wide range of services for clients, so I've selected the most popular treatments to review— the ones I feel will help refresh and regenerate your body and mind— and keep you in tip-top shape. If your day-to-day life is full of stressors, these therapies will help you unwind and reinvigorate you after each visit.
The prices featured in this Restore Hyper Wellness review may differ based on the state you live in, so keep that in mind when considering these therapies.
Restore Hyper Wellness Cryotherapy Review
Upon visiting one of the company's wellness centers, you can receive a total body treatment known as cryotherapy, designed to heal and soothe you. The Restore Hyper Wellness Cryotherapy works by surrounding your body with ice-cold air.
By cooling the body down, cryotherapy reduces blood flow, therefore decreasing inflammation and swelling. Research has shown that whole body cryotherapy can speed up recovery after exercise, during which your muscles tear so that they can rebuild and get stronger. If you're an avid weightlifter, cryotherapy can help.
Cryotherapy may also help you to feel more energized. One study found that patients with Multiple Sclerosis– an illness in which fatigue is one of the most common symptoms– experienced a significant reduction in fatigue after undergoing cryotherapy.
This non-invasive therapy has you simply step into a room with below-zero temperatures, and stand there for a mere two to three minutes. While the few minutes may not be comfortable, they'll quickly pass so you can move on with your day.
The experts at Restore Hyper Wellness advise you to get cryotherapy no more than twice a day. And a regiment of regular, weekly visits is the best way to see the added health bonuses.
Cryotherapy has been well researched and is perfectly safe, however you should discontinue it if you have a reaction after your first treatment.
This cold-body experience has been a long-standing Nordic tradition in such regions as Scandinavia. They've been using this treatment for decades, and it's become a tradition within their culture.
Here, people have been using cold therapy to safely and naturally 'shock' the body into better health. It can also help improve your mental wellbeing and happiness.
The price of this treatment costs $59 for non-members and $39 for members.
Restore Hyper Wellness IV Drip Therapy Review
If you're looking for a way to jump-start your day or reload your energy reserves for the upcoming week, then the Restore Hyper Wellness IV Drip Therapy may be right for you. It uses a concoction of vitamins, minerals, and nutrients designed to give your body a boost to fight off fatigue, and improve your immune system with a large dose of vitamins. 
This is by far the most customizable therapy in this Restore Hyper Wellness review. Later on, I'll explore several IV drip options.
The Restore Hyper IV Drip Therapy can be custom-tailored to meet your health needs by their on-staff experts. The company claims you'll receive these health benefits from a session of their infused-saline drips:
Helps to focus
Increases endurance
Soothes joints and muscles
Hydrates your body
Boosts immune functions
Provides vitamins and nutrients
Aids in better body weight management
If you feel like your body is missing a specific vitamin, they offer a wide range of different IV drips that can target your needs. I'm unable to list all the IV drips they sell. So, in our Restore Hyper Wellness review, I've summarized the first three tiers of the IV drips.
The T1 IV Drip costs members $119 and non-members pay $139. It includes:
Vitamin B complex: important for cell, brain, and nerve function
L-Carnitine: reduces oxidative stress
Vitamin B12: may help to reduce the risk of chronic disease
Vitamin C: has a powerful antioxidant capacity
Glutathione: an amino acid complex that acts as an antioxidant
This mix is used to boost your energy, provide detox, and help manage weight.
The T2 IV Drip costs members $159 and non-members $205. It includes:
Vitamin B Complex: important for cell, brain, and nerve function
Vitamin C: has a powerful antioxidant capacity
Taurine: acts as an antioxidant and anti-inflammatory
Proline: important for making proteins in the body, such as collagen
Biotin: can improve hair and nail growth in those with biotin deficiencies
Glutathione: an amino acid complex that acts as an antioxidant
L-Carnitine: may help to reduce the risk of chronic disease
This drip improves your immune functions thanks to the antioxidants it contains, and promotes cell rejuvenation.
The T3 IV Drip costs members $209 and non-members $269. It includes a combination of the ingredients listed above:
B12
B-Complex
Taurine
L-Carnitine
Glutathione
Biotin
L-Carnitine
Vitamin C
But if getting pricked by an IV needle is not your thing, then there are less-invasive options coming up next in my Restore Hyper Wellness review. So stay tuned!
Restore Hyper Wellness Mild Hyperbaric Oxygen Therapy Review
Have you ever felt tapped out from a hard day of work? Then a quick nap in a pure oxygen environment could do wonders for you, and help bring you back to life.
Breath more easily, deeply, and better with the Restore Hyper Wellness Mild Hyperbaric Oxygen Therapy.  Anecdotal evidence suggests that increasing the amount of oxygen you're breathing in can enhance your body's ability to heal and improve your mental focus. 
By laying down in this comfortable chamber for only an hour you'll feel reinvigorated and ready to take on the day. Aside from the added benefit of improved focus, this therapy has also been shown to promote skin and wound healing.
The Mild Hyperbaric Oxygen Therapy price depends on how long your session is:
A 60-minute session for members costs $79, and for non-members $119
A 90-minute session for members costs $115, and for non-members $145
Restore Hyper Wellness Red Light Therapy Review
The Restore Hyper Wellness Red Light Therapy uses the science behind Photobiomodulation to relax your body and relieve any pain. By getting this treatment a few times per week your body's inflammation will most likely be significantly reduced. So, if you're suffering from joint pain, this could be a simple way to relieve it.
This procedure simply bathes you in a red light from head to toe— and it's both painless and quick.
Each Red Light session takes only 10 minutes and costs $39 for members, and $59 for non-members.
Restore Hyper Wellness Compression Review
With this treatment option, the main focus is improving your blood and lymphatic circulation. This is done by placing the Restore Hyper Wellness Compression on your body while you sit down. 
This therapy encourages blood and lymph to flow throughout your body, leading to a host of health benefits. By doing this treatment for only 30 minutes, at least three times per week, you're stimulating your lymphatic system. Doing may yield the following results:
Improves circulation and lymph function
Relieves your muscle aches and pain
Gain better flexibility and mobility of your back, arms, and legs
Compression therapy has long been used throughout history as a treatment option for diseases of the veins and lymph. How this treatment works is quite simple: you place the NormaTec Pulse Rx 2.0 compression pad on your legs, arms, or hips, then sit back and relax while it works its magic.
You can easily take a quick nap or answer some emails during your treatment session as you comfortably sit back in one of the center's lounge chairs.
Double down on your treatment options and opt-in for the 60-minute session. Members pay $33, and non-members $55. A treatment shorter than the 30-minute session costs $20 for members, and $35 for no-members.
Who Is Restore Hyper Wellness For?
Restore Hyper Wellness is for anyone who feels they need more energy, or a way to unwind and relax that actually yields results. Whether it be a trip to the ultracold cryo room, a deep nap in an oxygen-rich environment, or a soothing session with the infra-red lights, one of these new-age wellness techniques might be able to help you.
I can also see these therapies helping athletes, gym buffs, and those with physically demanding jobs, since their wide range of treatments can reinvigorate your energy levels and reduce the inflammation from working your muscles and joints too hard. The cryo-chamber I looked at in this Restore Hyper Wellness review is a perfect match.
With all these cutting-edge wellness treatments, it's always wise to consult a health professional and see if any of the therapies featured in this Restore Hyper Wellness review are right for you.
Restore Hyper Wellness Reviews: What Do Customers Think?
I've come to the part of this Restore Hyper Wellness review where I'll take a look at what customers have said about the brand. Since the company only offers services, I've tracked down a handful of reviews from different clinic locations. 
Overall, they have resoundingly positive ratings and comments left by numerous customers.
Starting off with the New York location, I found a very satisfied reviewer off of Listen 360: "The place is very clean and bright and my cryo facial by Melissa was very good and relaxing. I will definitely be going back."
When I took a look at the Texas branch in Round Rock, another customer complemented the brand's services in a Google Review: "Taylor & the rest of the Round Rock crew are great. Took the time to explain all the different options. The staff have a great rapport with the clients/patients. I'm looking forward to enjoying my membership."
What's great about Restore Hyper Wellness is that the staff is well trained and versed in the ways of wellness therapies. So, you are just not a customer, but more akin to a patient. 
Over on Yelp, I checked out the Rancho Branch where a husband and wife experienced stellar service:
"My husband and I both signed up for the one month trial membership and got hooked. He has a bad knee and I have a bad shoulder. We both started noticing some healing and reduced inflammation about 2-3 weeks into it. We focus primarily on Whole body cryotherapy"
In our search for customer reviews, I found very few negative reports. All I could really dig up some minor dislikes towards staff or talking too loud during treatments.
Is Restore Hyper Wellness Worth It?
I can't help but say "yes." These treatments and therapies seem worth it. If you get positive results from the different kinds of services offered in this Restore Hyper Wellness review— or even the ones I didn't have enough time to cover—then they'll definitely be worth the cost. 
The reviews from customers were overwhelmingly positive, which leads us to believe the science behind these treatments must be relatively sound.
A note on their prices: it seems that a membership is the best way to get the most out of these somewhat expensive therapies.
Restore Hyper Wellness Promotions & Discounts
Currently, at the time of this Restore Hyper Wellness review the main website offers no promotions or discounts. 
Where to Buy Restore Hyper Wellness
The services looked at in this Restore Hyper Wellness review can only be attained at a center located near you.
FAQ
Who owns Restore Hyper Wellness?
The owner of this company is Jim Donnelly, but each location has its own franchise holder.
What is Restore's Privacy Policy?
The company will collect a fair amount of personal information about you in their treatment centers, or your account on one of their websites. They use the information gathered internally to improve their services, but will not disclose it to third parties unless for legal reasons. You can opt-in or out of different tracked information on the company's website.
What is Restore's Refund Policy?
Your appointment can be canceled up to 8 hours before it's booked for. If you're a no-show, you'll be charged for 50% of the cost of your appointment.
How to Contact Restore Hyper Wellness
If you wish to contact the company after reading this Restore Hyper Wellness review you need to fill out a contact form. Otherwise, you can look up the clinic closest to you and contact them by phone or email.
---
Check out similar brands you might like:
Tommie Copper Compression Review
Get Access to Exclusive Deals
Subscribe for free to get exclusive deals in your inbox. 100% privacy