Teachery Review 
About Teachery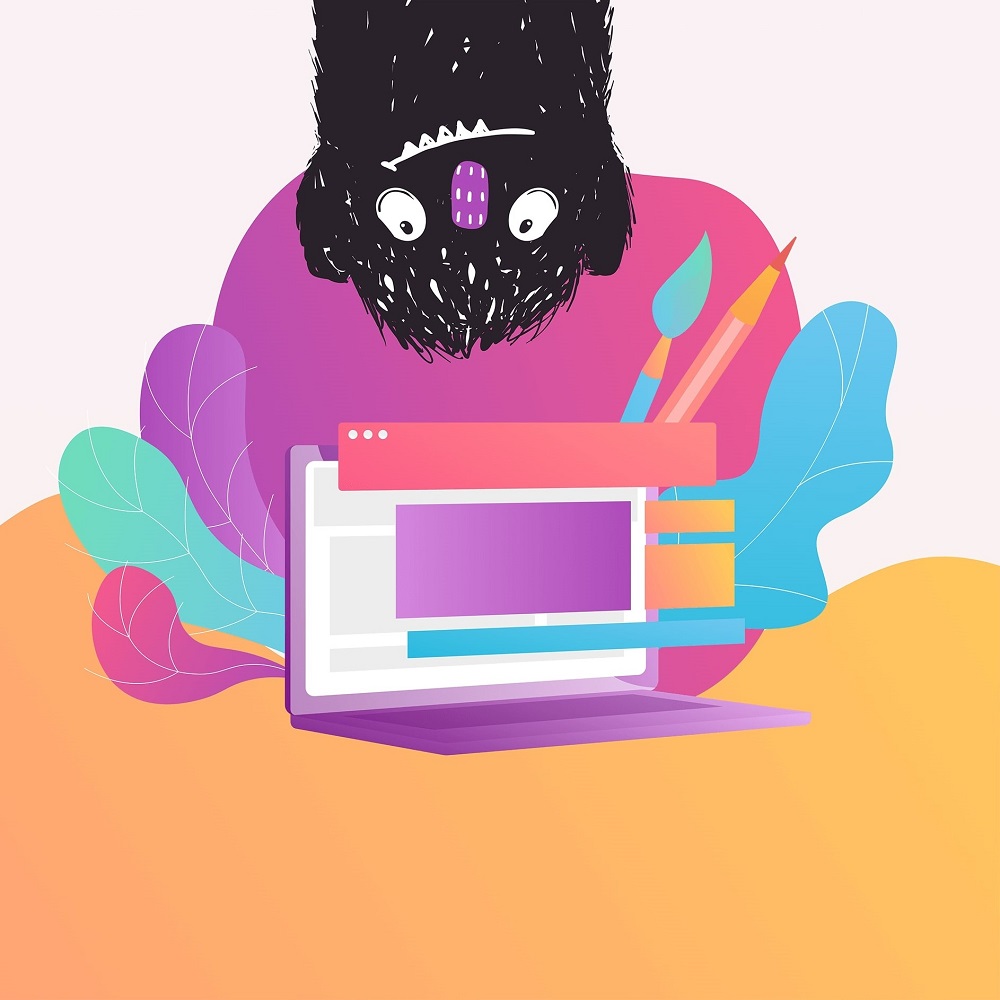 In the past few years, we've moved a lot of traditionally physical spaces into the online world. This means we can reach people on a global scale, and it's so important that this power be used for good.
Teachery is here to help us achieve this goal. With their expert platform, they'll help you design and sell courses to share your skills with the world.
This platform is a big hub with lots of online courses. And teachers can share their knowledge through organized and easy-to-develop courses. The process is super simple, so you'll be able to get teaching in no time!
Teachery was founded by Jason Zook and Gerlando Piro, who are both course creators and sellers. The idea came about when the two recognized a gap in the education market. There wasn't a program that helped beginners and experts alike to create their own courses in an easy and straightforward way. So the founders decided to create one.
Since its creation in 2014, Teachery has been committed to being the "only course platform that helps you craft the content inside your online course so you can stop dreaming about earning a living with your expertise and start making it happen."
In this Teachery review, I'll share some brand highlights, in-depth reviews of their plans, customer testimonials, and cover important FAQs—all to help you decide if this company is right for you. First, let's go over a list of key pros and cons about the brand.
Pros and Cons
As mentioned, Teachery is a cloud-based online course creation and management platform that is designed to be simple and easy to use. Here are some advantages and drawbacks of using the platform:
Pros
Ease of use: Teachery is known for its user-friendly interface, making it easy for users to create and manage online courses without requiring advanced technical skills.
Flexibility: Teachery allows users to create courses in a variety of formats, including video, text, and audio, and can support both self-paced and scheduled courses.
Customization: Teachery offers a range of customizable templates and themes, allowing users to create courses that match their brand and style.
Integrations: Teachery integrates with popular third-party tools such as Zapier, Mailchimp, and Stripe, allowing users to automate and streamline their course creation and marketing processes.
Support: Teachery offers customer support via email, a knowledge base, and a private Facebook group.
Cons
Limited features: Teachery may not offer as many advanced features as some other online course platforms, which may be a limitation for users who require more advanced functionality.
Pricing: Teachery's pricing model is based on a monthly subscription, which may not be cost-effective for users who create courses on a sporadic or infrequent basis.
Marketing tools: Teachery does not offer built-in marketing tools, such as landing page builders, which may require users to invest in additional software to promote their courses effectively.
Limited integrations: While Teachery offers a range of integrations with third-party tools, there may be limitations on the type and level of integration available.
Teachery is all about creating a space to share knowledge and educate others. So you can teach and learn without any extra hassle, and design your course based on your expertise.
This company makes it easy for both beginners and experts to sell online courses with their course templates. My Teachery review will now dive into the plans the brand offers, and then we'll look at how it all works!
Teachery Review
Teachery offers a monthly or a yearly plan (as well as a free trial, but I'll get to that later) so you can choose what works best for you! Their plans are easy to use, and signing up for one is straightforward. So let's take a look at what they have to offer.
Teachery Monthly Plan Review
If you want to get started with Teachery, you can opt for the Monthly Plan which comes with a 14-day free trial. With this subscription, you'll have access to all that Teachery has to offer!
With Teachery, you can have an unlimited amount of courses and students without any extra fees, aside from your subscription fee.
You'll also have access to the affiliate program, custom domains, an easy-to-use course editor, payment pages, and more—essentially all the tools you need to make a well-functioning, accessible, and successful course!
The thing that makes Teachery special is this: you can customize all aspects of your course. You can choose between different templates for things like your landing page, payment page, course outlines, and more. And you can edit all these pages so that they fit with your teaching style and what you're teaching!
When it comes to designing your course, you can choose between the minimal template, which has a simple and modern course layout, or the more conventional sidebox template. Plus, you can adopt either of these two templates to suit your needs the most.
If you want to give Teachery a try, or if you only want to teach courses for a few months of the year, then the Monthly Plan is a great option. It only costs $49 a month.
Teachery Yearly Plan Review
Like the Monthly Plan, the Yearly Plan comes with a 14-day free trial so you can test the waters before making a commitment.
This plan comes with all the same features as the monthly plan, so you'll have access to all the same things, but in the end, you'll save 20% by signing up for yearly payments.
If you know that Teachery is the right program for you and you love the savings that come with the Yearly Plan, then this option could be for you. It's definitely worth taking the plunge and getting your course started without any extra fees for $470 annually.
Who Is Teachery For?
Teachery is made for anyone who is looking for a great program to help them design and sell their own courses. The course platform features an intuitive design that anyone can use—whether they're a beginner or someone who's well-versed in the world of teaching and course selling.
Since Teachery provides course outlines and course domains, you don't have to deal with any of the issues that usually come up when designing a course (which take a lot of time to work through).
So, if you want to share what you know with the world, and would like a convenient and easy way to do it without needing to know all the ins and outs of designing your course, Teachery is here for you.
What Do You Get When You Sign Up For Teachery?
When you sign up for Teachery, there are a plethora of benefits! Here's a quick rundown of what makes Teachery so great. After you read this list, we'll go a little more in-depth.
Customize your courses
Have an unlimited number of students and courses
There are zero additional fees
Create a landing page
Start an affiliate program
First off, Teachery is super easy to use. There are plenty of customer testimonials that document how accessible the platform is, but I'll get into those soon!
Essentially, you start with a template for building your course and fill in all the blanks or spaces you're prompted to. You can change the colors, shapes, designs, and more to suit your course, teachings, and personal preferences.
Also, once you've signed up for a yearly or monthly plan, there are never any extra or hidden fees required. This means that you can manage an unlimited number of courses with an unlimited number of students. Plus, you'll never have to worry about paying anything extra because everything is covered with your subscription!
But that's not all. Customers can also create their own landing and payment pages for free—making it super simple for students to access their course(s)—which allows them to reach more buyers!
The ability to start an affiliate program means your friends can be rewarded by supporting your course, which is a big help for you. And this will also help you gain more of a following.
Overall, simplicity is the most important thing for Teachery. This is why they've made a course platform that's super easy to use so that you can design a successful course and reach more people!
What Are The Benefits For Students?
With Teachery's innovative platform, students can search for and find courses that suit their interests, especially since there are unlimited student enrollments. Teachers can even access student progress via the Course Progress Bar, which means that it's super easy to keep track of how students are performing and keep them up to date about their progress.
Since Teachery's course outlines are very easy to navigate, students will have no issue accessing and understanding all the information teachers set forth. Also, Teachery supplies the teacher with an email address so students can send any questions along easily.
Drip courses also ensure that students can fully absorb all of the course material at a steady rate. This means that students gain access to new information at a rate assigned by the teacher—with specified due dates to address what was learned—rather than bombarding them with too much at once.
Overall, students have just as many benefits as the teachers, since they can access an affordable learning space that's in tune with their interests. Plus, the organization, structure, and templates of these courses keep students on track, so that they can be successful.
Comparison: Teachery vs. Coursify
Considering the rising need for online courses, it's only natural that the Internet would become flooded with platforms that make building courses easy and accessible! And this is exactly what's been happening in recent years.
Fortunately, customers have lots of options when it comes to creating their own course. But that doesn't mean every platform is the same, so this Teachery review will compare Teachery with a similar brand called Coursify. Let's take a look at some key differences between the two.
Teachery:
Known for its affordability and ease when it comes to building courses
Came to fruition in 2014
Offers a yearly or monthly plan for the creation of unlimited courses and students
$49/month and $470/year
Free two-week trial
Transparent about being a simple space for simple, beautiful designs
Coursify:
Known for helping courses become visible and popular as well as being easy to use
Founded in 2013
Offers yearly plans only with monthly rates
Free plan available (though Coursify collects 8% of sales fees)
Pro plan that is $23/month (billed $276 yearly) with more perks than the free plan and Coursify collects 4% of the sales fees
Business plan that is $47/month (billed $564 yearly) with more perks than the free or Pro plan and Coursify collects 2% of sales fees
Both Coursify and Treachery provide customers with lots of room for customizing their courses. Plus, both brands are well-known for how easy they make it to produce content and plan courses.
Overall, Coursify is more expensive than Teachery and there are extra fees that are collected by the company depending on how many sales you make. So, if you're looking for a more affordable option, Teachery has a great platform for you that offers many of the same features as Coursify.
Teachery Reviews: What Do Customers Think?
Next up in this Teachery review, I will check out some customer feedback. I'll take a look at what some customers have to say to get a feel for how the company's subscriptions perform. There are plenty of glowing reviews on the brand's website, where buyers document wonderful experiences with getting their courses up and running in no time!
Here's how one shopper describes their experience with the course platform. This Teachery review was taken from the brand's website:
"The best thing about Teachery is that it's both simple and powerful. The design is intuitive making it easy to get started without intimidation or overwhelm. And, it packs every feature you could possibly need to create and sell courses that look professional and appealing."
Teachery is rated 4.5/5 stars on Ecommerce Platforms because there are "no fees, affordable monthly plans, and some top-notch customer support," and also because it provides unlimited courses, unlimited student enrollment, and has customizable templates.
Based on what I've learned, it's clear that the company is big on making things easy for its customers. You can design your course to look exactly how you want, and if things aren't turning out right, you can always turn to their customer support team for some pointers.
On Online Course Platforms, the company is rated 7/10 stars because it's super transparent about what it offers, is budget-friendly, and "The simple back-end interface lays out all the different sections and settings easily and guides you to efficiently and quickly set up what you need to. After all, no one really likes to spend hours in the back-end!"
The platform is rated a high 8.9/10 stars on Stuartkerrs.com because it's easy to use, affordable, has lots of great features, as well as support and resources. The reviewer emphasizes just how easy the platform is to use:
"This is an easy-going platform that is perfect for beginners and solo edu-preneurs. To set up your online course, you begin with a default template that you can customize easily. It has a clean interface that doesn't confuse any novice course creator. In its website, the company says that as far as ease of use goes, a baby with a credit card can take advantage of the platform."
Is Teachery Legit?
From all the research I've conducted for this Teachery review, I can state that this is a legitimate company.
Is Teachery Worth It?
Teachery is absolutely worth it! By now, it's clear to see what stands out about the platform.
Customers love how simple the platform is because it makes what's usually a complicated process much more straightforward and faster. What's more, is how inexpensive it is compared to other online course templates and developers, and there are never any hidden fees.
Teachery Promotions & Discounts
Teachery offers 14-day free trials on both their monthly and yearly plans. The trial includes all of their features so you can get the full experience. Sounds pretty awesome!
Where to Buy Teachery
You can get started with Teachery on teachery.co.
FAQ
Who owns Teachery?
Although it's not clear who owns Teachery, we do know that it was founded by Jason Zook and Gerlando Piro.
What is Teachery's Returns' Policy?
To manage all your subscriptions and emails, you would have to log into your account and navigate to settings. From there, you can pause and cancel subscriptions or update billing information. Regarding refunds, the company states the following:
"You can refund a single payment OR you'll see individual payments for recurring payment purchases. You can refund any payments and refunding will NOT result in revoking access to your course. We recommend refunding payments via your Customer Profiles in Teachery instead of within your Stripe account because it keeps the records up to date in Teachery."
How to Contact Teachery
I hope you found this Teachery review useful! For more information that wasn't covered in this article, head on over to their help center.
---
Next, check out some similar reviews as you embark on your journey of learning:
Garry Kasparov MasterClass Review
Get Access to Exclusive Deals
Subscribe for free to get exclusive deals in your inbox. 100% privacy