Blueland Soap Review
About Blueland Soap
Blueland Soap makes eco-friendly and refillable cleaning products for those who want to help make the world a greener and cleaner place. They sell refillable, forever-usable, 100% BPA free cleaning bottles, alongside a variety of powdered household cleaners and tablets from laundry detergent to hand wash.
Blueland Soap made an appearance on the hit show Shark Tank in 2019, landing a deal with Kevin O'Leary. The Blueland cleaning products Shark Tank episode featuring Mr. Wonderful was swept away by The Clean Essentials kit.
The company has been featured in quite a few media sources including The New York Times, WSJ Magazine, Vogue, Fast Company, Real Simple, Washington Post, and Well + Good. Plus, Blueland has over 218k followers on Instagram.
This Blueland soap review will examine the brand as a whole; what customers think, if there are any dirty truths about the company, and how their products work, to see if they're truly sparkling clean and worth the buy.
Overview of Blueland Soap
CEO and Co-Founder of Blueland, Sarah Paiji Yoo, started a mission to become more eco-friendly in her own home when she became a mother. She was shocked to learn that the plastic the world was throwing away eventually ended up in the water supply and food she fed to her baby.
After searching for an eco-friendly alternative to the single-use plastic containers used for household cleaners, she decided to make one herself. Today, Blueland has a team of 12 people with its headquarters in New York City, NY, who produce products with no phosphates, no ammonia, and no VOCs for the most conscious of buyers.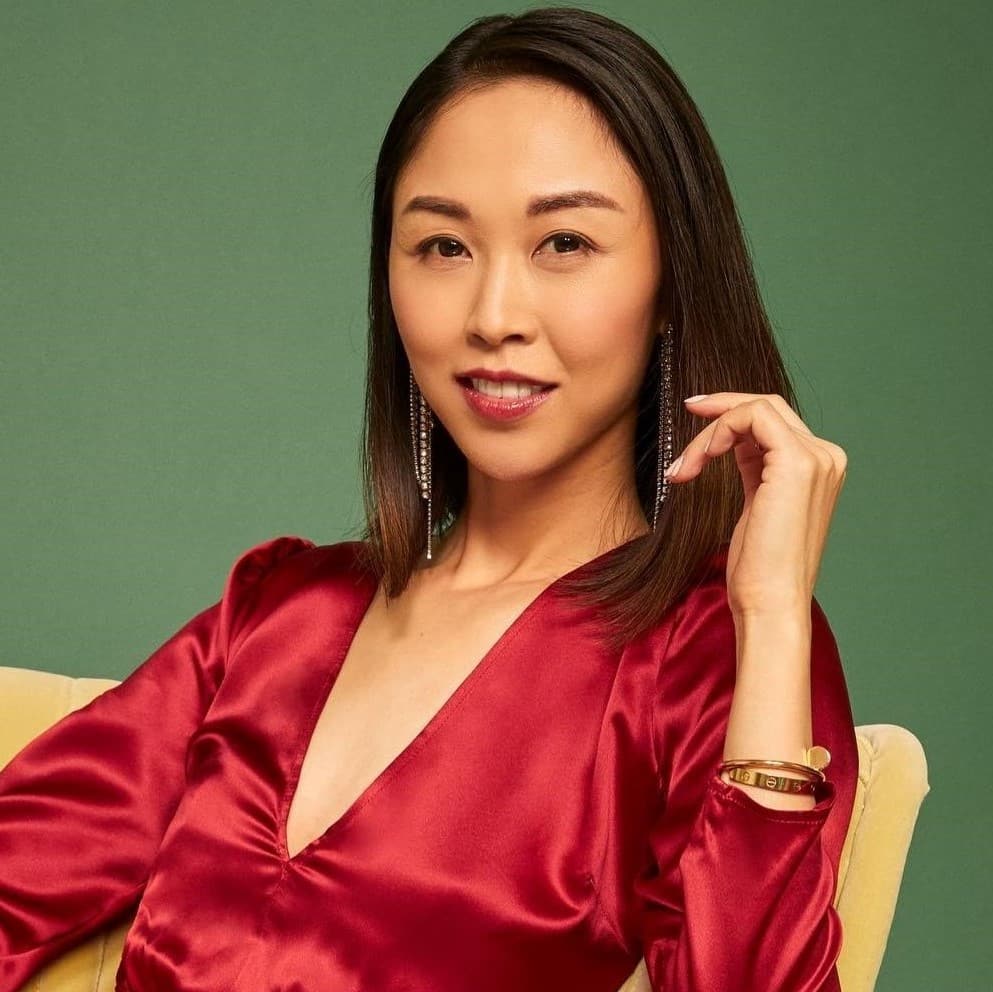 This Blueland soap review will now take a look at some of the pros and cons associated with the brand.
Pros
Cleaning bottles last forever
Vegan & cruelty-free
Safe for those with soy, peanut, or gluten allergies
Affordable prices
Subscribers save 10%
Afterpay available on orders over $50
Free shipping on orders over $35
Cons
Not 100% natural, some synthetic ingredients
Not an antibacterial or disinfectant
Some bottles break easily
Only ships within the US
Some reviewers report that tablets don't dissolve properly
Blueland makes eco-responsible cleaners for the most common uses within a household. They sell starter kits and sets for each of their products, larger bundle sets with a variety of products, as well as individual or bulk refill tablets.
You can find the ingredients Blueland uses for each of their products by heading to the product page you're interested in and clicking "See Ingredients".
Now, this Blueland cleaning review will take you through the bestselling eco-friendly kits and sets from the brand.
Blueland Cleaning Supplies Essentials Review
The Blueland Clean Essentials kit could be considered the Blueland Shark Tank kit, as it's what got the brand a major deal on the hit TV show. The Blueland Clean Essentials kit includes:
3 reusable cleaning bottles
1 reusable foaming hand soap bottle
1 of each table for the Multi-surface cleaner
Glass and mirror cleaner
Bathroom cleaner
Foaming hand soap
One 5/5-star reviewer writes, "these cleaners work just as good if not better than the ones that come in single-use plastic containers."
The cleaning tablets make 20oz of liquid and the soap tablet makes 9oz. Simply drop the tablet in the correct bottle and you can use it right away. This kit is a great option if you want to try out Blueland's cleaning products for your home, but it also makes the perfect gift for the new environmentalist. The price is $39 for a one-time purchase or you can subscribe and save 10%.
The Blueland Clean Suite Review
The Clean Suite is one of Blueland's largest kits, supplying all cleaners you would regularly require on a weekly, or perhaps daily, basis. Made without any harmful ingredients like parabens, triclosan, or chlorine, you can feel proud and safe with these products as part of your home cleaning routine.
In this 7 piece kit of non-toxic cleaners, you will find:
Foaming Hand Soap (1 glass bottle and 1 tablet)
3 Cleaning Sprays (3 Tritan bottles and 3 different tablets for Multi-Surface, Glass + Mirror, Bathroom)
Dish Soap (1 Silicone shaker and 16oz powder dish soap)
Dishwashing Tablets (1 steel tablet tin and 40 dishwasher tablets)
Laundry Tablets (1 steel tablet tin and 40 laundry tablets).
Blueland is currently offering a limited-time free refill tablet tin and hand soap tablets with this kit. The Clean Suite is $83 for a one time purchase or subscribe and save 10%.
Blueland Routine Clean Kit Review
The Routine Clean kit is a great replacement for the most frequently used cleaners in your household. This kit lets you try out all their basics and makes "refill, the new recycle." All products in this kit are triclosan, chlorine bleach, and VOC free.
The Routine Clean kit comes with:
Foaming Hand Soap (1 glass bottle and 1 tablet)
Multi-Surface Cleaner (1 tritan spray bottle and 1 cleaning tablet)
Dish Soap (1 silicone shaker and 16oz powder)
Laundry Tablets (1 steel tablet tin and 40 laundry tablets)
One reviewer commented that "the Reformation collab is beautiful and I'm loving the products I have tried so far. Can't wait to switch out all single-use plastic in my home! Thanks, Blueland!"
Plus, this kit is currently offered at 20% off for a one-time purchase. Regularly, The Routine Clean is $45 for a one-time purchase or subscribe and save 10%.
Blueland Hand Soap Review
The Hand Soap Starter Set was another one of the sets Blueland brought on to entice investors on Shark Tank. The brand reveals that an average household goes through 25 bottles of hand soap per year, which means 25 single-use plastic bottles are thrown in the garbage. With this set, Blueland's reusable bottle can be used forever.
This Blueland cleaning review believes this set is great because it showcases how easy the brand's strategy is for reducing plastic waste, as well as saving you time and money that would have been spent driving to the store to get hand soap replacements.
One tablet offers 9oz of cleaner when used in Blueland's reusable bottle. All you have to do is fill the bottle with water and drop in the tablet. Their solution provides the right pH for your skin and "gently removes dirt and grime without drying out your skin while leaving behind a light floral scent."
The Hand Soap Starter Set includes 1 signature glass bottle and 3 foaming Hand Soap tablets (Iris Agave, Perrine Lemon, and Lavender Eucalyptus Scents). They are all free of triclosan, parabens, and phthalate, priced at $16.
Blueland Laundry Starter Set Review
The Laundry Starter Set is a great start towards reducing the amount of single-use plastic you use. You may not be aware (this Blueland cleaning review certainly just found out), but regular individual laundry packs are coated in plastics like PVA/PVOH or polyvinyl alcohol that becomes broken down in the water and then drains through your washer, ultimately ending up in your local water source as microplastics.
Blueland's "naked" laundry tablets are designed so they don't need a plastic film. Drop them into your washer the same way you would a regular laundry pack. Blueland's laundry tablets clean the same way as regular detergents by keeping whites white and colors bright, and helps to break down a variety of stains without using any chlorine bleach, petroleum, or known allergens.
The laundry tabs work great for cotton, linen, denim, polyester, rayon, acetate, and tencel and are suitable for standard sized washing machines. The Laundry Starter Set comes with 1 reusable steel tin and 40 fragrance-free laundry tablets for $18.
The Blueland Dish Duo Review
The Dish Duo works for those who like to hand wash, throw in the dishwasher, or do a combination of both. This Blueland cleaning review finds that reliable and effective dishwashing products are extremely valuable.
One reviewer writes, "The dish soap is brilliant. Suds up better than liquid soap did, and really works." Knowing that these products work, as well as how much plastic waste you're eliminating makes this duo a winning pair. Plus, the products are triclosan, artificial dye, and artificial fragrance-free.
This Dish Duo kit features:
Dish Soap (1 reusable silicone shaker and 16oz powder dish soap)
Dishwasher Tablets (1 reusable steel tin and 40 dishwasher tablets)
Blueland's Dish Duo cleaning kit costs $34 for a one-time purchase, or you can subscribe to save 10%.
Blueland Soap Reviews: What Do Customers Think?
Blueland has a substantial amount of positive reviews on its official website. Many of the products have hundreds of reviews detailing how they are innovative, effective, and have worked for many. Plus, they have received praise for their customer service. "I've been very pleased with ALL of my purchases AND the customer service from Blueland. Thank you!!"
But Blueland has 3.1 stars on Trustpilot among 8 reviews. On Trustpilot, 50% percent of the reviews rate the company as excellent, and the other 50% are divided among average, poor, and bad ratings. Other than this review site, we couldn't find any other sources.
One negative review about the company writes, "Love the cleaning pods but 2 of the bottles at separate times broke in my hands as I was using lt spilling cleaning fluid all over the floor… Poor container design… EXTREMELY DISAPPOINTED"
Other reviews on TrustPilot report the bottles breaking, tablets crumbling, and the Mirror + Glass and Bathroom cleaner not working well. Other reviews on and off the website say that the Mirror + Glass cleaner leaves streaks and does not stand up to traditional cleaners.
In terms of the Hand Soap, this Blueland soap review writes, "This soap is amazing – smells great, foams great and all these refills don't take up space like plastic bottles. So glad I found this company – all the products I've tried are fantastic."
Are Blueland Cleaning Products Worth It?
By now you are probably wondering, does Blueland laundry detergent work? How about the tablets and soap products? This Blueland kit review review found mixed reviews about the brand. Some seem to love the innovative approach to cleaning products, while others are skeptical about whether the products work.
There are many reviews on the website that write about the products working better than traditional cleaners. So, this may be a buy-and-try type situation for you to assess their products yourself.
But many have commented on the products being effective and unique, which makes them happy about their Blueland purchases. Other reviews comment on how the brand's products do not do what they expected and that the refillable bottles break easily.
With the opportunity to reduce single-use plastics, to be more environmentally conscious, and to use less harsh chemicals in your home, Blueland can reduce your exposure to harsh toxins, while also keeping your home clean. Ultimately, this Blueland Cleaning review believes that this brand is worth the buy.
Blueland Promotions & Discounts
At this time, the brand does not offer a Blueland discount code. However, when subscribing, you can save 10% off each purchase. Check their website regularly to see if the company offers a new Blueland promo code.
Where to Buy Blueland Cleaning Products
You can purchase Blueland products exclusively on their website, Blueland.com.
FAQ
Where is Blueland made?
Blueland tablets are developed and manufactured in the US. Forever Bottles are designed in the US but manufactured in China.
Does Blueland cleaner disinfect?
Blueland cleaning supplies do not make any disinfectant claims, but their hand soaps do help to wash away viruses and bacteria. But are Blueland products antibacterial? Although the company aims to make effective cleaners, they do not formulate with the biocides normally included in antibacterial products, and so, are not considered antibacterial.
Is Blueland safe to use?
The household cleaners are developed without volatile organic compounds, meaning they are safe to use around pets and children, or if you are pregnant or nursing. Their dish soap powder, hand soap tablets, and laundry tablets are made from Blueland ingredients that are hypoallergenic.
Other Blueland cleaners, like their Cleaning Sprays and Dishwasher Tablets, are not hypoallergenic but are formulated without known allergens like peanuts, gluten, and soy.
How long do Blueland tablets last?
Blueland tablets should last the same length of time as the equivalent size of traditional cleaners. The time they last depends on how frequently you use them, the size of your home, and how many people are in your household.
How to refill Blueland products?
Blueland suggests finishing the cleaning solution in your bottle and rinsing the bottle clean with water before you make another solution with a new tablet. You can refill your bottle by following these easy steps:
Fill your Forever Bottle with warm water to the line
Drop in the tablet
Wait a few minutes – no need to shake, you can simply start using it
How long does Blueland soap take to ship?
Blueland offers shipping to all US states, including Alaska and Hawaii. At this time, they do not ship internationally or to APO/FPO addresses.
Shipping is free on orders over $35. For orders less than $35, shipping fees are as follows:
$1 for orders that include only the cleaning tablet and soap refill packs
$2 for orders that include Dish Soap or Dishwasher Refill Packets (with or without their cleaning tablet or soap refill packs)
$4 for orders that include a Starter Set or Kit
Blueland usually ships within 2-3 business days after they receive your order. Depending on where you live, your order will be delivered between 7-10 business days. If you need your order sooner, Blueland offers 2-day expedited shipping between $15-20, depending on your order.
To track your order, simply go to your Account page and select the order you want to track. The order number will be next to each of the items that have shipped. However, when your order does ship, Blueland sends you an email with your tracking information to stay updated.
What is Blueland's Return Policy?
Blueland offers free returns on orders up to 30 days after they have been shipped. If you'd like to return your order, or if something isn't right with it, email [email protected]. You must include the subject line "Return Label for Order (insert order number here)", and they will help you sort out or expedite the process.
Blueland must receive the return within 60 days of when the return label instructions are sent to you. Your order must be returned unused and in the same condition you received it and you must have proof of payment to be able to qualify for a refund.
After your return has been inspected, Blueland will send you an email if your return is accepted or rejected. If it is accepted, your refund will be processed and you will receive a credit on your original form of payment within 5-7 business days.
How to Contact Blueland
If you require additional information that this Blueland cleaning review did not include, they can be contacted by:
Blueland will respond via any of these methods within 1 business day.
---
Explore your options for eco-friendly items for the home with Brandless.
Commit to natural and safe skincare free of toxins and harsh chemicals. Check out bioClarity and Farmacy Beauty.
Looking for eco-friendly fashion? Check out reviews for:
Get Access to Exclusive Deals
Subscribe for free to get exclusive deals in your inbox. 100% privacy