ChiliSleep Review
About ChiliSleep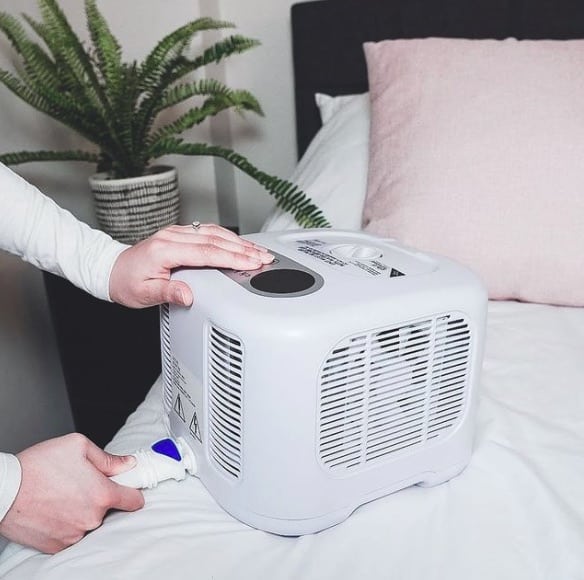 ChiliSleep is a Californian mattress, blanket, and sleep tech company that specializes in selling temperature-controlled cooling pads. Their technology is used to help regulate hot and cold temperatures to ensure a good night's sleep.
ChiliSleep products have been used by various types of customers, including professional athletes. With a following of over 40k on Instagram, ChiliSleep has also been featured in notable publications such as GQ, Money, Men's Health, BuzzFeed, and Forbes. Co-founder, Tara Youngblood, was even invited to speak about temperature-controlled sleep on an episode of TED Talks.
This ChiliSleep review will take an in-depth look at the brand, its products, customer ratings, promotions, and more, to help you decide if their products are worth the buy.
Overview of ChiliSleep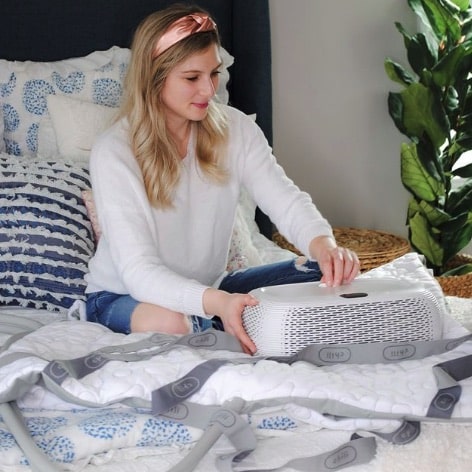 ChiliSleep was born from a solution to a very frustrating problem. To put it simply, Founders Todd and Tara Youngblood were tired of being tired. Tara decided that she would take it upon herself to search for an answer, as she utilized her background in science.
After combing through hundreds of books and articles, it became clear that temperature-controlled sleep is the key to a good night's rest. Combined with Todd's experience in sales and product development, they created their own sleep tech company.
Todd also had an uncle who just happened to be the sole inventor of the waterbed. What are the chances? His uncle's expertise inspired their design, leading them to include water in ChiliSleep technology.
After trial and error, "driven by thermodynamics to match thermal load to cooling sleep," ChiliSleep was established in 2007 in North Carolina.
"Our vision is simple: to build the best sleep products, to inspire individuals to sleep better, and to fuel our communities with philanthropic and environmentally-conscientious efforts. Utilizing cooling sleep science to solve a worldwide problem, we feel a moral obligation to share our technology."
ChiliSleep, running under its parent company, Kryo Inc., continues to grow as a business. The company has spent 155,000+ hours on research and testing to ensure that its products are effective.
Before we get into this ChiliSleep review, let's go over some initial pros and cons of the brand.
Pros
All ChiliSleep products have built-in temperature-controlled technology, ensuring a good night's rest
ChiliSleep includes the OOLER app, in which customers can control the temperature of their beds on their phone
Sleep Bundles provide opportunities to save
A 90-night sleep trial in which customers can return their orders for a full refund if they are not satisfied
Pay-by-installment options through Splitit and Bread
Free US shipping and returns
Cons
Limited reports of receiving broken products or that the cooling systems stopped working
No products for Single, Twin, or Full beds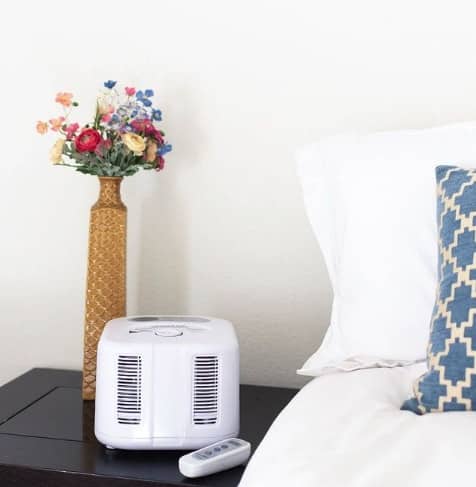 The standard bed, pillow, and blanket combination is somewhat outdated, and that's partially to blame on the quality of the material we sleep on. To solve this problem, ChiliSleep offers their chiliPADs, Sleep Systems, blankets, pillows, and bundles.
For all ChiliSleep products, customers can choose Splitit or Bread as pay-by-installment options. Customers can view their monthly payments after adding a selected item for checkout.
ChiliSleep Review
While ChiliSleep doesn't have a vast inventory of products, it's apparent that they are focusing on quality, not quantity. The brand sells three main products, which all happen to be best sellers. Keep reading this ChiliSleep review to see what our take is on their temperature-controlled sleep technology.
ChiliSleep ChiliPAD Sleep System with Chili Cool Mesh Review
Tossing and turning is usually never a good sign of sleep. It's either too hot or it's too cold, so you spend a good amount of time trying to find a suitable position to sleep in. It's time to say goodbye to those sleepless nights. The ChiliPAD Sleep System with Chili Cool Mesh is the brand's specialized temperature-controlled solution.
Designed to be tucked discreetly under your bed, the chiliPAD also comes with:
A reversible, hydro-powered Chili Cool Mesh Pad
Thermal regulating controls units
A remote to adjust the bed temperature
The Mesh Pad is to be on top of your bed lining, so you can comfortably lie upon it with your blanket right over.
The ChiliPAD Sleep System with Chili Cool Mesh utilizes hydropower and operates between 55-115 F (13-46 C) to create the ideal sleeping condition. How is water used in the operation of this machine? Customers must simply add water, and plug it in for the pad to work.
Make sure you add enough water, as the machine will turn off when the water level is low. Adding this product to your cart requires two easy steps:
Select your sleep zone(s): Me (just for you) or we (made for two). Selecting two people means that this product will include two control units.
Select your bed size: The system is available for Queen, King, and California King beds.
The Half/Me ChiliPADs range from $499-$599 and Full/We options cost $999-$1199.
ChiliSleep OOLER Sleep System with Chili Cool Mesh Review
Our phones are capable of doing many things. We can play music, text, watch movies, call our friends, take Instagram photos, and so much more. But what if I told you that you can use your phone to help you regulate your sleep?
I'm not talking about the 'do not disturb' button, or a sleep cycle app. The OOLER Sleep System is controlled through an app that you can download on your phone.
Known as ChiliSleep's most advanced and luxurious sleep system, it operates with a hydro-powered thermal range between 55-115 F (13-46 C). This pack includes:
Their signature reversible Chili Cool Mesh Pad
Ergonomic control units
The OOLER app that is free to download
If you're worried about the noise levels, the system doesn't operate like an air conditioning unit, as it has variable noise control. The machine also features a large reservoir with a low water indicator, blue light blocking the lens with an auto-dim display, and auto cleans with UV light.
In regards to the mesh, the system will fit any standard mattress size and features no electric wires. It is also reversible and machine washable, with a polycotton top and a bottom full of polyfill.
This Chili Sleep OOLER review found out that the mesh has a 7-foot tubing, which is designed to work with adjustable bed frames. Turning towards its more exciting feature, the mobile app helps you program your OOLER sleep schedule daily, as it will automatically pre-cool or pre-heat before bedtime.
It's almost like tossing your blanket in the dryer for it to get cozy and warm. The OOLER Sleep System app also has a warm awake feature as an alarm clock replacement, which is by far a less stress-inducing way to wake up in the morning.
To purchase the OOLER Sleep System, follow the same two-step process as the ChiliPAD. It's also available in Queen, King, and California King sizes, ranging in price from $699-$799 for Me, and $1399-$1499 for We.
ChiliSleep chiliBlanket Review
Weighted blankets are proven to be effective sleep aids. Combined with temperature-controlled technology, you'll fall asleep quicker and stay asleep longer. The chiliBlanket is the only weighted blanket that can be paired with the brand's chili control unit.
This sweat-free throw has weighted beads, which measure approximately 15Ibs. It also offers cooling water channels, which are effective in relieving stress and delivering a restful and restorative sleep. The chiliBlanket is super soft and cozy, made with a combination of poly-blend and square-knit fleece.
To pair it with their chili control unit, there is a featured insulated tubing with a clamshell connection included with the blanket. This temperature-controlled throw-over is 81" long and 45" inches wide, so you have more than enough space to get cozy under the covers.
It is worth noting that the control unit is sold separately. The system can either service one chiliBlanket or one Chili Cool Mesh Pad, but not both.
The blanket may not reach the high or low-end temperatures of 55F and 115F. There are currently three different pricing options:
chiliBlanket: $299
With the chiliPAD control unit: $499
With the OOLER control unit: $699
ChiliSleep Bundles Review
Most things are better in a pair. ChiliSleep offers bundles, in which customers can get two products for a discounted price. Currently, they only sell two bundles: the OOLER Sleep System + chiliBlanket and the ChiliPAD Sleep System + chiliBlanket, which all happen to be bestsellers.
Stay tuned, as this ChiliSleep review highlights the features of both sets.
ChiliSleep OOLER Sleep System + chiliBlanket Review
There's finally a good reason to have your phone underneath your pillow while you sleep. The OOLER Sleep System + chiliBlanket set includes their revolutionary temperature-controlled sleep technology and their luxurious weighted blanket.
With a touch of a button on the OOLER app, users can quickly make the bed environment cooler or warmer, without even shifting their position underneath the soft, fleece blanket.
Several pricing options are available depending on bed size and whether you share a bed or not. The Ooler Sleep System with Chili Cool Mesh:
Half/Me Queen: $524 (discounted from $699)
Half/Me King: $599 (reduced from $799)
Half/Me California King: $599 (originally priced at $799)
Full/We Queen: $1049 (discounted from $1399)
Full/We King: $1124 (reduced from $1499)
Full/We California King: $1124 (originally priced at $1499)
For the chiliBlanket, expect to pay:
chiliBlanket: $224 (originally priced at $299)
With the chiliPAD control unit: $374 (discounted from $299)
With the OOLER control unit: $524 (reduced from $699)
ChiliSleep ChiliPAD Sleep System + chiliBlanket Review
If you lack the storage needed on your phone to download the OOLER app, no worries. Customers can opt for the ChiliPAD Sleep System + chiliBlanket. With the simple task of adding water to the reservoir tank, users can experience quality sleep with its patented cooling and warming technology.
Featuring an auto-dim display that automatically shuts off when the water level is low, customers can easily turn the heat up and down as the remote works up to 20 feet away.
As a reminder, the chiliBlanket features weighted beads and cooling water channels that will help you stay asleep by removing the need to toss and turn to find the ideal position.
The ChiliPAD Sleep System + chiliBlanket has several pricing options listed below. For the sleep system:
Half/Me Queen: $374 (originally priced at $499)
Half/Me King: $499 (reduced from $599)
Half/Me California King: $499 (discounted from$599)
Full/We Queen: $749 (original price was $999)
Full/We King: $899 (reduced from $1199)
Full/We California King: $899 (discounted from $1199)
For the chiliBlanket, you can expect to pay:
chiliBlanket: $224 (originally priced at $299)
With the chiliPAD control unit: $374 (discounted from $299)
With the OOLER control unit: $524 (reduced from $699)
ChiliSleep Reviews: What Do Customers Think?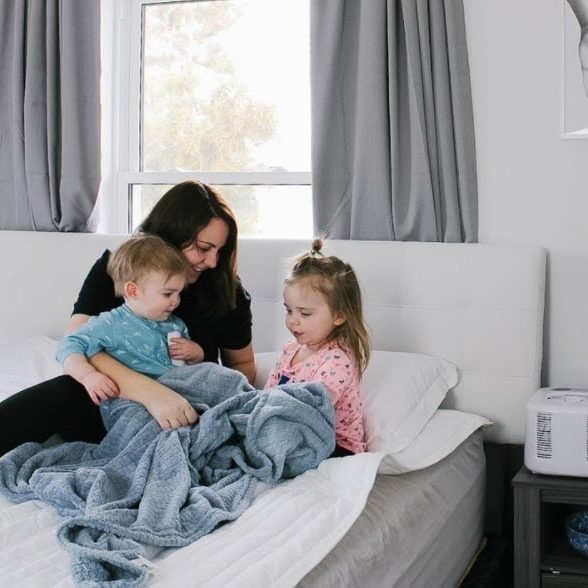 This ChiliSleep review found a mostly positive response during its research. On their website, the brand has 4.3/5 stars from over 1700 reviews. Customers report that the products improved the quality of their sleep.
This is mostly in regards to the chiliPAD and the ChiliSleep OOLER system. "Love my ChiliPad! We have a high-end foam and gel mattress! Love the comfort of it but I was always hot and miserable. Got the Chili Pad for Christmas and it changed my sleep," one reviewer wrote on their website.
We found a very interesting review from a buyer who uses a sleep tracking app. He wrote this about the OOLER system: "I have had more consistent and sound sleep every night. I wake up feeling more rested and alert. Also, I wear an Oura ring and the number of wake-ups I have every night has drastically decreased…My deep and REM sleep have also increased."
There are other positive reviews on ChiliSleep Amazon pages, where the majority of users enjoy the products. Only a few products are available: the OOLER Sleep System has 3.9/5 stars (122 ratings), while the chiliPAD is rated more favorably with 4.2/5 stars (356 ratings).
We did come across some negative reviews on ChiliSleep Reddit threads, the brand website, and Amazon. A handful of customers noted that the cooling systems stopped working or that they received broken products in the mail. Other customers felt that the products are too expensive, and some were displeased that they could only contact ChiliSleep via email.
Is ChiliSleep Worth It?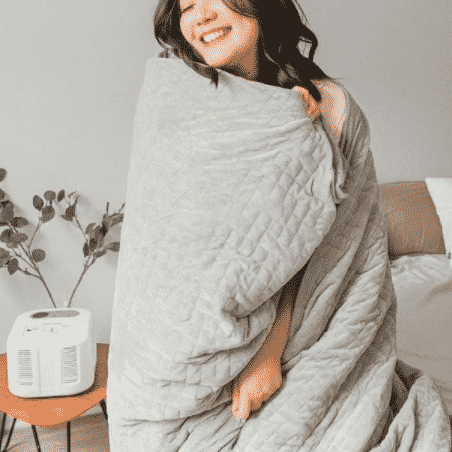 This ChiliSleep review encourages you to check out their specialized temperature-controlled sleep technology, but only if you have some extra money to spend. These products are pricey, and some customers aren't happy about it.
While there were a handful of reviews on defective products, the significant majority of buyers assert that ChiliSleep technology improves their sleep. If you have serious sleep issues like insomnia, night sweats, or heat flashes, this investment could seriously pay off. You can also pay by installments if the prices are out of your reach.
ChiliSleep's revolutionary temperature-controlled technology could be a game-changer in how well you sleep each night. One of the features this ChiliSleep review likes the most is the warm-up alarm clock built into the OOLER system, which has never been seen before.
See for yourself if ChiliSleep is the solution you need for your sleepless nights. If all else fails, you can rely on their 90 Night Sleep Trial warranty.
ChiliSleep Promotions & Discounts
This ChiliSleep review found out that the company has a military discount, in which customers are encouraged to reach out to their customer service support team to find out more details.
ChiliSleep also has a rewards program, where buyers can earn points every time they shop to get access to exclusive deals. They also have a refer-a-friend program, in which customers can give 25% and receive a $25 gift card.
Customers can also shop in bundles and get a pack of two products for a discounted price.
Where to Buy ChiliSleep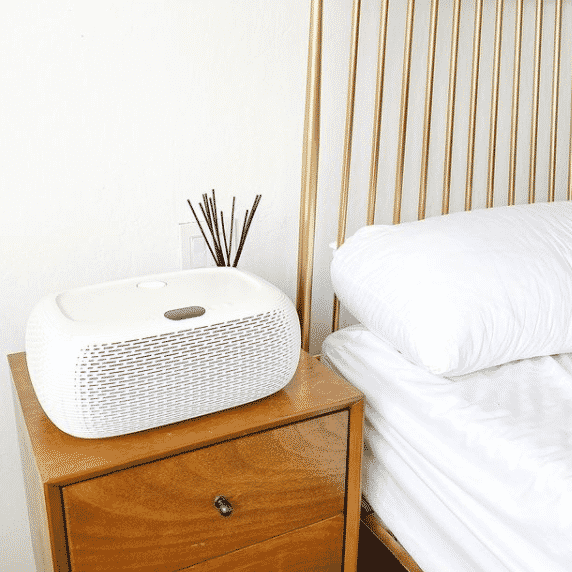 You can buy the cooling systems directly on their website, ChiliTechnology.com, or by visiting ChiliSleep Amazon.
FAQ
Is the chiliPAD loud?
According to ChiliSleep, the chiliPAD will make a slight humming noise while it is operating. Some customers said that the noise doesn't bother them, others said that the noise is too loud.
How long does it take for the chiliPAD to work?
According to Sleepopolis, it takes 30 minutes for the chiliPAD to heat up or cool down to get your preferred temperature.
What is ChiliSleep's Shipping Policy?
This ChiliSleep review found out that they offer free standard US shipping. As long as the product ordered is not in production, the order will be shipped the same or next business day. Their main carriers are USPS, FedEx, or UPS.
Customers in the continental US can expect their orders to be delivered within 3-7 business days. Alaska, Hawaii, and all off-shore United States territories should expect orders in 7-10 business days.
For international orders, shipping may take up to 8-12 business days to arrive. There are select countries that ChiliSleep does not ship to, which you can find on their website. The company provides a tracking number upon confirmation of your order by email.
What is ChiliSleep's Return Policy?
If customers are unsatisfied with their orders, they can return their products within 90 days, through ChiliSleep's 90 Night Sleep Trial warranty. ChiliSleep will issue an authorization number and refund your purchase within 30 days of receiving the product back.
This ChiliSleep system review found out that the company cannot process returns for chiliPADS and OOLER systems purchased from third-party retailers. On the ChiliSleep website, customers can access the return portal by clicking the ChiliSleep logo and scrolling down to the menu below.
ChiliSleep also has a 2-year warranty on certain products which covers any defects in materials or workmanship.
How to Contact ChiliSleep
If you have questions that were not addressed in this ChiliSleep review, you can contact the company through:
Filling out the contact form on ChiliTechnology.com
Using the chat board on their website
Phone number: 800-974-7603
Chilipad customer service email:

[email protected]
---
If snoring keeps you up at night (no pointing fingers), learn all about Smart Nora and Vitalsleep.
Get Access to Exclusive Deals
Subscribe for free to get exclusive deals in your inbox. 100% privacy