Cira Nutrition Review
About Cira Nutrition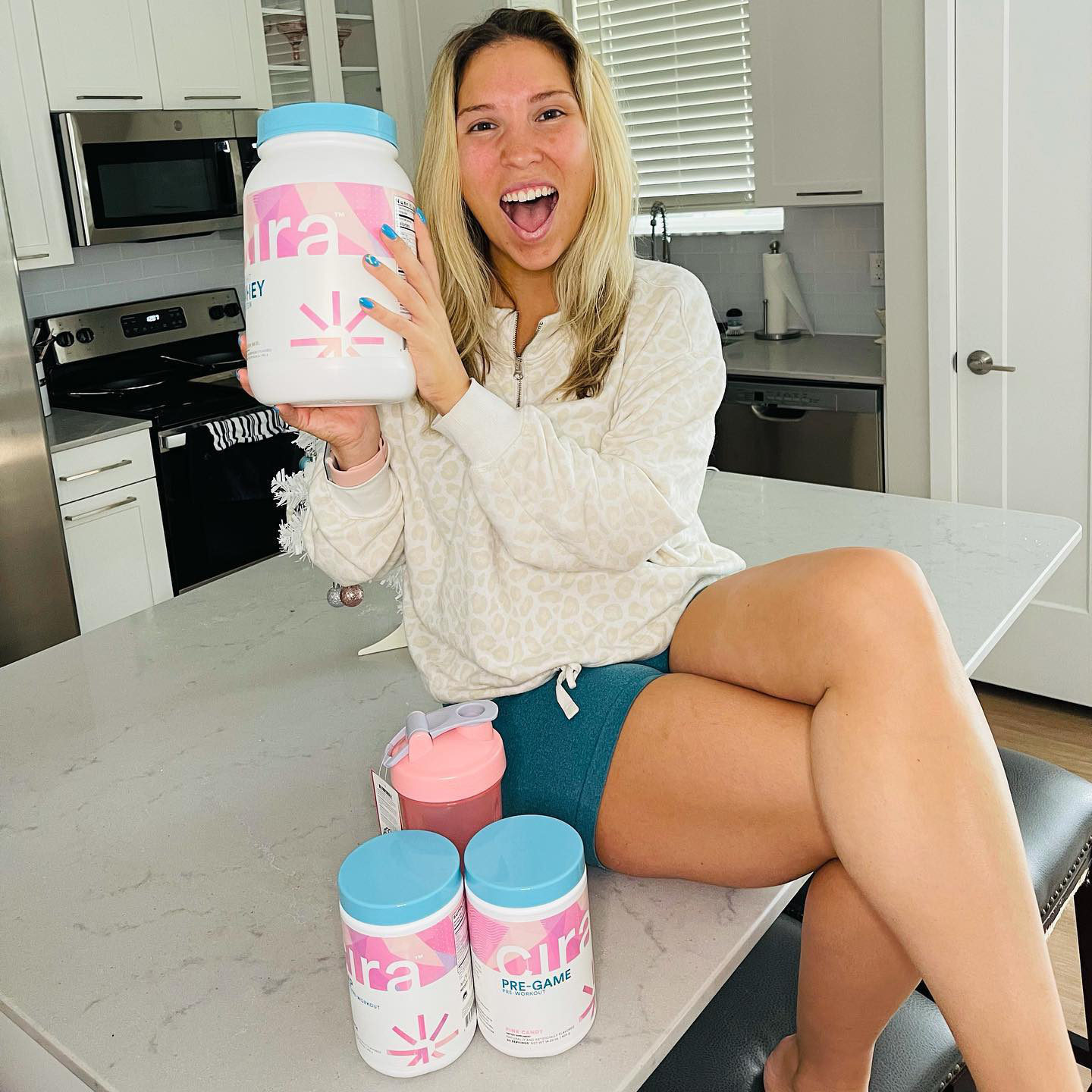 Cira Nutrition is a women's health and fitness brand. They provide powders and supplements for the woman on the go, whether she's headed to the gym or just to the grocery store. They are a subsidiary of Nutra Holdings, a company founded in 2014 and headquartered in St. John's, Newfoundland.
Cira Nutrition's goal is to create products that "help energize, inspire, and support your growth". Their product line includes four main categories: workout and recovery, wellness, beauty, and accessories.
They believe what makes them unique is that they have something to offer no matter what your lifestyle is. As a couch potato myself, it was nice reading through their website and never feeling alienated by the way they marketed their products.
This Cira Nutrition review will examine their products, customer experiences, shipping policies, and more, to help you decide whether they're worth the buy.
To get things started, let's explore some highlights: 
Highlights
A range of health supplements for women with busy lifestyles
Quiz on the brand's website helps create your personalized routine
Rewards program for customers
90 day return policy, even if items have been opened
Ships internationally
Cira Nutrition Review
This Cira Nutrition review will give you a detailed breakdown of the brand's products. Whether you're looking to give yourself an extra boost at the gym, lift your spirits on a gloomy day, or improve the overall function of your body, these bestsellers could be just what you're looking for.
Cira Nutrition Aminos Review
The name says it all—this product is full of amino acids to help support lean muscle growth and hydration so all you need to worry about is whether it's leg or arm day.
To be used as a dietary supplement, put one scoop of Amino powder in an 8–12oz glass of water. Another glass can be consumed immediately after your workout to boost recovery.
This Cira Nutrition review found some nutritional information that you'll receive with each serving (8.1-8.4g and a total of 30 servings per tub):
3000mg of Amino9
1000mg of Taurine, helping to support nerve growth
500mg of L-Tyrosine, helping the body build proteins
500mg of Coconut Powder Water, helping to support rapid hydration
Available in three flavours (Glow-jito, Pink Candy, and Pop & Rock), get Aminos for $35, or subscribe and receive a new tub every 30 days, plus a 5% discount on each tub you order.
Cira Nutrition Beauty Sleep Review
Wouldn't it be amazing if we could sleep all of our problems away? Realistically, we can't, but Cira Nutrition's Beauty Sleep will have you waking up feeling brighter and leaner.
By taking just two capsules a day, this supplement will help you fall asleep thanks to the 3g of melatonin. Vitamin B6 and astrion help with hydration and keeping your skin fresh. Magnesium and other components help to promote fat burning.
Customers can purchase one container of Beauty Sleep for $45.
Cira Nutrition Flare Review
For me, supplements have always felt off-limits because I'm not a 'workout' person. I'm definitely more of a 'lay in bed and hope it all works itself out'' type of person. But Cira Nutrition's Flare isn't just for gym rats!
This supplement helps to reduce water weight, boost energy, and increase fat loss thanks to the 500mg of amino acid Acetyl-L-Tyrosine, but a major selling point for me is the KSM-66 ashwagandha, which helps to reduce stress and improve overall mood.
The recommended dose is two tablets a day, with experienced users able to up their dose to four a day. A one-time purchase of Flare costs $40.
Cira Nutrition Glow-Getter Collagen Review
Collagen is the most abundant natural protein in the body. Basically, it's the glue that holds our bodies together. But there's no harm in helping our bodies do their job! I discovered that this was a fan favorite while writing this Cira Nutrition review.
Collagen supplements help to increase the health of our hair, nails and skin, while encouraging gut health and joint strength. Cira's Glow-Better Collagen comes in three flavours: Pina Colada, Strawberry Kiwi, and Unflavoured, each with their own specific serving size ranging from 10.13g to 12.1g.
For best results, it's recommended to take one scoop of the Glow-Getter Collagen 1–2 times daily. This product is currently sold out on their website due to being on sale for $25 (down from $35), but we suggest keeping an eye out for restocks.
Cira Nutrition No Filter Review
Do you remember the last time you posted a selfie without a filter? In the world of social media, it's normal to feel insecure about the way we look. Cira Nutrition understands how difficult it can be for women and wants to help.
Their No Filter capsules help promote stronger nails and beautiful, soft skin. No need to feel scared to leave the house without makeup on; you can feel confident knowing that you're glowing inside and out.
One container of No Filter will run you $50.
Who Is Cira Nutrition For?
Although it is not explicitly stated on their website, Cira Nutrition seems to be targeting 20 to 30-year-old women who are interested in bettering their health, physically or mentally. So, basically I'm writing this Cira Nutrition review for myself. You're welcome, future me.
Their workout powders are said to help boost energy at the gym, but anyone who works on their feet or for long hours could benefit from their products.
Additionally, their supplements can be used by anyone—gym goer or not—to improve the strength and health of their skin, hair, nails and joints.
If our Cira Nutrition review hasn't convinced you yet, take the quiz on their website to find out what products would be best for your needs and lifestyle!
Can Men Use Cira?
Although Cira is advertised mainly for women, there are no ingredients in their products that would be harmful to men. Their website does suggest that anyone looking to take supplements consult their doctor first. To learn more outside of our Cira Nutrition review, we recommend visiting their website for nutritional facts.
Cira Reviews: What Do Customers Think?
While researching some ratings and feedback for this Cira Nutrition review, it became clear that there were a limited number of customer testimonials online. Still, I was able to compile some comments from independent blogs and the company's own website.
A blog called Fit Healthy Momma run by Tami Smith was sent promotional products to review. She gave the company a 9.7/10 score and offers a 10% off promo code. Her final thoughts on Cira Nutrition were:
"Cira Nutrition is 100% legit for anyone in the market for a new supplement brand that's focused on helping their customers to look and feel their very best from the inside out. With a strong emphasis on feeling lighter, brighter, and stronger, women are absolutely loving the products that Cira is bringing to the space."
As mentioned, this Cira Nutrition review also did a deep-dive through the brand's products on their website to get a better understanding of what customers were saying. Overall, women seem to really be enjoying the effects of the supplements, with the average rating being around 4.5 out of 5 stars.
A reviewer of the Glow-Getter Collagen supplements gave the product 5/5 stars and said "I was amazed when after only one week I could see that my skin was noticeably glowier!"
Another customer shared her testimony on the Pre-Game powder, which is rated 4.7/5 stars out of 44 reviews: "Really great pre workout that gives you that indestructible feeling without making you feel all freaked out for the rest of the day! The flavours are *chefs kiss*."
LiftVault was another company that reviewed Cira Nutrition's products. They felt that the quality was on par with the other supplements on the market, the only downside being the taste was more artificial than they would have liked. Flavours are all about personal preference!
Is Cira Worth It?
After writing this Cira Nutrition review, I would say the company is worth checking out. If you're interested in improving your overall health, they really do have something for everyone.
The price tag doesn't break the bank, and because Cira Nutrition is owned and operated by a bigger company along with two other brands, it's a credible retailer to shop at.
My only advice would be, if you're new to the world of supplements, it would be best to do your research first and find out which effects are caused by which ingredients, so you know what you're putting in your body and how you'll react.
As stated earlier, although we're writing this Cira Nutrition review to give you guidance on what to buy, it's best to talk to your doctor before introducing supplements to your diet!
Cira Promotions & Discounts
This Cira Nutrition review discovered that signing up for the mailing list gets you 25% off your first order. Members of the brand's Glow-Getter Rewards club can also receive exclusive rewards and earn points on their purchases.
Where to Buy Cira
Cira Nutrition products are available on ciranutrition.com and bodybuilding.com.
FAQ
Who owns Cira?
Cira Nutrition is a subsidiary of Nutra Holdings; they are one of three brands owned by the company.
Where are Cira products manufactured?
Cira products are manufactured in the US in a cGMP, FDA Registered manufacturing facility.
Does Cira ship internationally?
Cira ships to most countries around the world, with shipping rates varying from country to country. They do not currently ship to: Albania, Algeria, Chile, Greece, India, Indonesia, Iran, Iraq, Italy, Lithuania, Mexico, Morocco, Nepal, North Macedonia, Norway, Philippines, Romania, Russia, Serbia, Tunisia, Turkey, and Ukraine.
What is Cira's Shipping Policy?
Although Cira ships internationally, duty fees vary from country to country. Their website claims most international customers are not charged additional fees when they receive their order.
That said, Cira cannot estimate how much additional fees would be if they are charged by customs, and that they are not responsible. Arrival times are calculated at checkout, but the brand typically provides two methods: express shipping and standard international delivery.
What is Cira's Return Policy?
Cira offers a 100% money-back guarantee if an order is returned within 90 days of the original purchase. The item can be opened and partially used, but they will not accept returns of empty bags or tubs. It is the buyer's responsibility to pay for the return shipping and handling fees.
How to Contact Cira
Have any questions beyond this Cira Nutrition review or need to initiate a return? You can contact the company by email at [email protected] or call 1-888-786-2472.
---
Explore your options for health supplements and full-body wellness with these popular brands:
Get Access to Exclusive Deals
Subscribe for free to get exclusive deals in your inbox. 100% privacy