Colorescience Review
In partnership with Colorescience
About Colorescience
Known for their unrivaled all-mineral sun protection, Colorescience products are so much more than basic sunscreen. Combining effective skincare ingredients and skin-tone-matching, natural-looking color, each formula protects, nourishes, and perfects your skin.
The brand has won numerous awards over the years, including the 2022 Women's Health skincare award, the 2021 Elle Future of Beauty award, and the 2021 Allure Best of Beauty awards.
Featured on Good Morning America, and with a hefty social media community of 300k followers, Colorescience remains an incredibly popular brand with a stellar reputation that's continued to impress for 20+ years..
Are their protective skincare products the right fit for you? This Colorescience review will help you answer that question. I'll dive into details about the brand, their bestsellers, customer feedback, and more to give you the full scoop.
Overview of Colorescience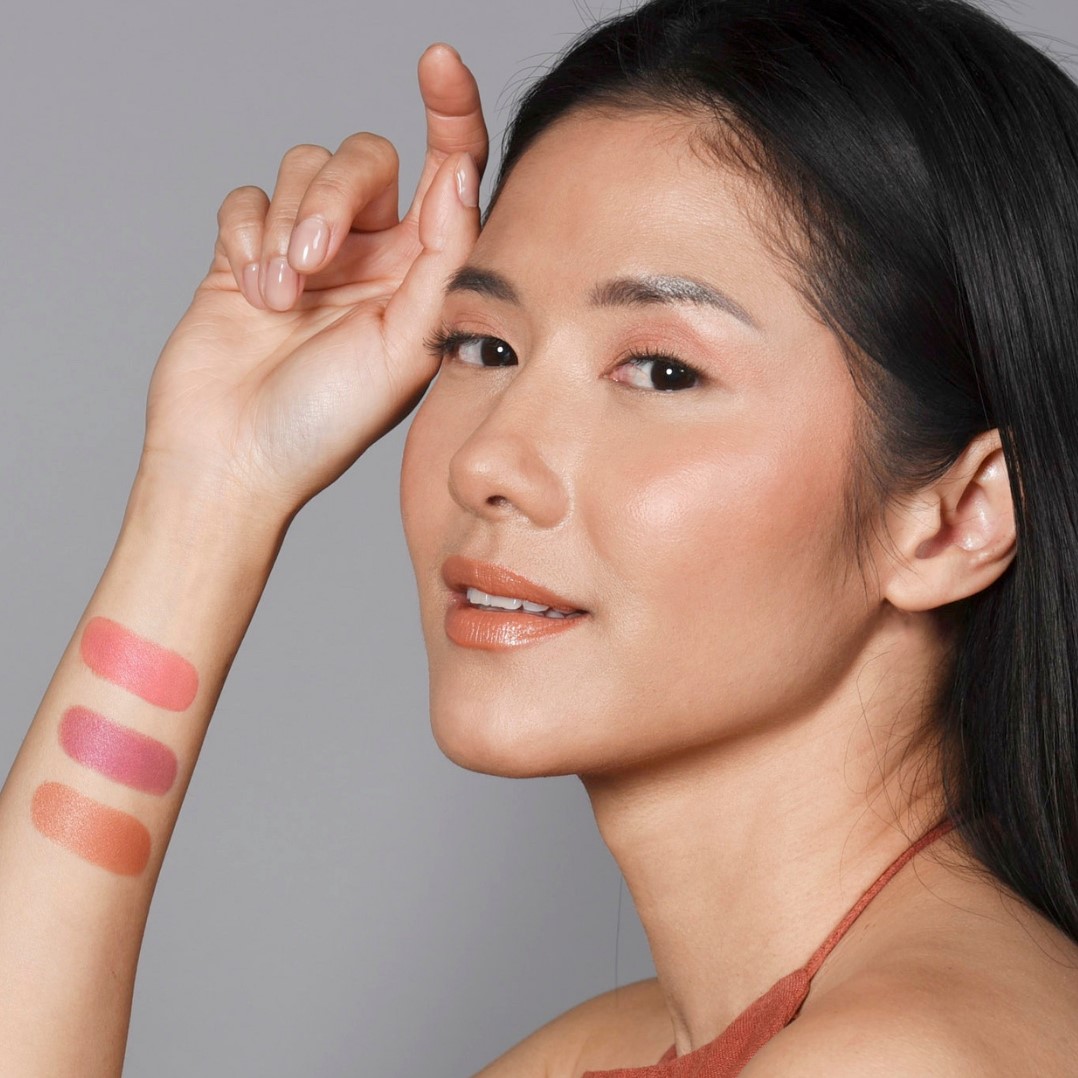 Founded in 2000 by Diane Ranger, Colorescience was an immediate sensation in the beauty world. Their success was never a surprise, considering Ranger is the same face behind Bare Escentuals, a mineral makeup brand that was worth $1.7 billion back in 2010.
Ranger took a similar approach to the core values she founded Bare Escentuals on when creating Colorescience Bare Escentuals — choosing protection and nourishment as its main focus instead only coverage. Though, you will get natural-looking coverage from many Colorescience products, they're more so in the realm of skincare than they are makeup.
The company's products are loved by physicians and dermatologists and sold in clinics around the globe. They're even recommended by the Skin Cancer Foundation of America. Their formulas are super clean, using only clinically-tested natural minerals, botanicals, and antioxidants.
Based in Carlsbad, California, Colorescience is a branch of medical-grade skincare line SkinMedica.
Ready to get things rolling? This Colorescience review is way ahead of you. Next up, you'll find the company's highlights to get a feel for what's in store.
Highlights
Broad product selection
Great for all skin types
100% natural, mineral-based
Chemical-free
Recommended by the Skin Cancer Foundation
Dermatologist recommended
All-mineral sunscreens recommended by the Skin Cancer Foundation
Hypoallergenic & non-comedogenic
Award-winning formulas
Offers, deals and discounts
Free shipping over $75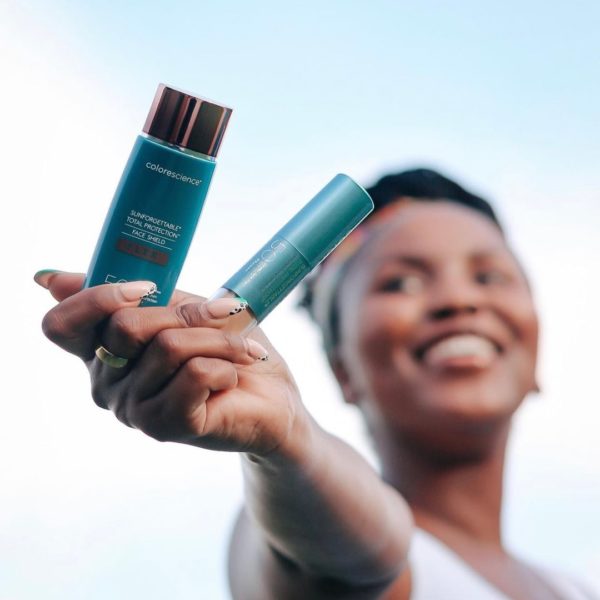 Colorescience's selection is mighty impressive. They offer products that span across five different collections and address a wide range of skin concerns from aging and puffiness to redness and pigmentation.
No matter your skin type or concern, chances are this brand has something for you—their non-comedogenic and hypoallergenic formulas are even safe for sensitive and oily skin. Providing broad-spectrum SPF protection using mineral sunscreen blends, each product is made to bring both short and long-term results.
The next section of this Colorescience review will take a close look at a few products from the brand's Sunforgettable® line, as well as a popular pick from its Total Eye® selection.
Prefer to pay in installments? The brand offers afterpay as an alternative payment method.
Colorescience Sunforgettable Review
The Sunforgettable® Total Protection™ collection is all about protection. It uses EnviroScreen® Technology to shield your skin from UVA/UVB/HEV (blue) light, pollution, and infrared radiation.
This wearable collection is ideal whether you're looking at the ocean or a computer screen. Up next, you'll discover four of the brand's best-selling products within the line.
Colorescience Sunforgettable® Total Protection™ Brush-On Shield SPF 50 Review
Go completely mess-free with the Colorescience Sunforgettable® Total Protection™ Brush-On Shield SPF 50. It comes with a convenient, built-in antimicrobial brush that makes applying your daily protection on bare skin or over makeup super easy.
Contained in an all-in-one applicator bottle, the Sunforgettable®brush delivers SPF 50 protection for up to 80 minutes in the water. It comes in fair, medium, tan, and deep shades, brushing on a veil of color that comes with added benefits.
Moisturizing with hyaluronic acid and full of skin-loving antioxidants like green tea, grape seed, and oak wood extracts, the lightweight powder packs up easily and fits inside the smallest of purses. Oh, and it's even recommended by the Skin Cancer Foundation.
Get this award-winning formula for $69 (0.21 fl oz).
Customers say: "This is the perfect topper for my base products. I also love that I get the SPF factor!"
Colorescience Sunforgettable® Total Protection™ Face Shield Glow SPF 50 Review
There are all sorts of reasons why our skin may look dull, and skin damage is definitely one of them. The Colorescience Sunforgettable® Total Protection™ Face Shield Glow SPF 50 serves double duty, giving your skin a subtle radiance while protecting it from more damage.
The sheer liquid isn't greasy or sticky. Instead, it's weightless with a champagne-like tint that will stay on all day until you remove it. Using a blend of antioxidants and soothing agents made from chamomile and vitamin E, this beneficial shield is perfect for getting that summer glow all year round.
Great for all skin types, pick up the Sunforgettable® Total Protection™ Face Shield Glow SPF 50 for $45 (1.8 fl oz).
Customers say: "Just perfect, I no longer wear foundation. Introduced it to my sister and she says it is the best sunscreen she has ever used."
Colorescience Sunforgettable® Total Protection™ Face Shield Classic SPF 50 Review
Delivering moisture and antioxidants for healthier skin, the Colorescience Sunforgettable® Total Protection™ Face Shield Classic SPF 50 is made with EnviroScreen® Technology to care for your skin while you protect it.
Offering broad-spectrum SPF 50 protection and water resistance for up to 40 minutes, the formula delivers a natural look and has a weightless feel. Very gently tinted formula that blends in completely sheer, with a subtle pore blurring filter effect. It blends in completely sheer.
Best for our friends with dry, normal, or combo skin, Colorescience Sunforgettable® Total Protection Face Shield costs $42(1.8 fl oz).
Customers say: "This SPF face shield feels wonderful on your skin. It absorbs quickly and leaves you skin looking and feeling soft and moisturized. I use it everyday."
Colorescience Sunforgettable® Total Protection™ Sport Stick SPF 50 Review
Some days call for more protection. When you're outside and working up a sweat, you need your sunscreen to move with you, not drip off.
The Colorescience Sunforgettable® Total Protection™ Sport Stick is made to do more than just protect your skin. It's made with EnviroScreen® Technology to moisturize and nourish your face while protecting you from damage.
Packed in a convenient, travel-friendly tube, its formula contains plant-based heroes like jojoba and an antioxidant complex called Lipochroman® to protect, moisturize, and soothe your skin on highly active days.
Go ahead and move with the Sunforgettable® Total Protection™ Sport Stick SPF 50 for $34 (0.61 fl oz).
Customers say: "I take this with me everywhere. It's easy to grab, and rub on myself and my child. It's not greasy and it doesn't leave an icky film after you put it on. It's in my bag all year round!"
Colorescience Total Eye® 3-in-1 Renewal Therapy SPF 35 Review
The skin around our eyes is tricky. It's thin and damages easily, and is also very sensitive, but it's also very sensitive, meaning that finding the right sun protection for it is a feat and a half. The Colorescience Total Eye® 3-in-1 Renewal Therapy SPF 35 acts as sun protection, a serum, and a brightening concealer, helping your eyes look great now and also long-term.
As a serum, it rolls on easily to help reduce the appearance of dark circles and puffiness, while popping out fine lines and wrinkles. As a sunscreen, you're getting SPF 35 protection from a mineral sunscreen, as well as coverage in four different colors.
Made with a blend of high-performing ingredients, the patented Total Eye Complex Formula® formula uses a range of effective compounds and plant extracts that include marine microalgae, polysaccharides, and hyaluronic acid.
Hydrating, nourishing, and brightening, this ophthalmologist-tested serum is $79.
Customers say: "I don't wear very much makeup, typically just mascara and this Total Eye Renewal. It is light, has great coverage and blends well. It is easy to apply. It also lasts a long time before you need to purchase again. Grail."
Who Is Colorescience For?
Colorescience is all about sun care and protection. That means their formulas are made with all-mineral ingredients and do as much good for your skin as they do filtering harmful lights.
This Colorescience review looked at the brand's Sunforgettable® range, a line that's perfect for those who want more out of their sunscreen. Providing protection against UVA/UVB rays as well as blue light, radiation, and pollution, it's a perfect everyday collection for busy folks on the go who don't want to fuss around with gunky formulations.
Colorescience maintains the same dedication to sun protection and skincare in all their collections, which are safe for sensitive, aging, oily, and dry skin.
Colorescience Reviews: What Do Customers Think?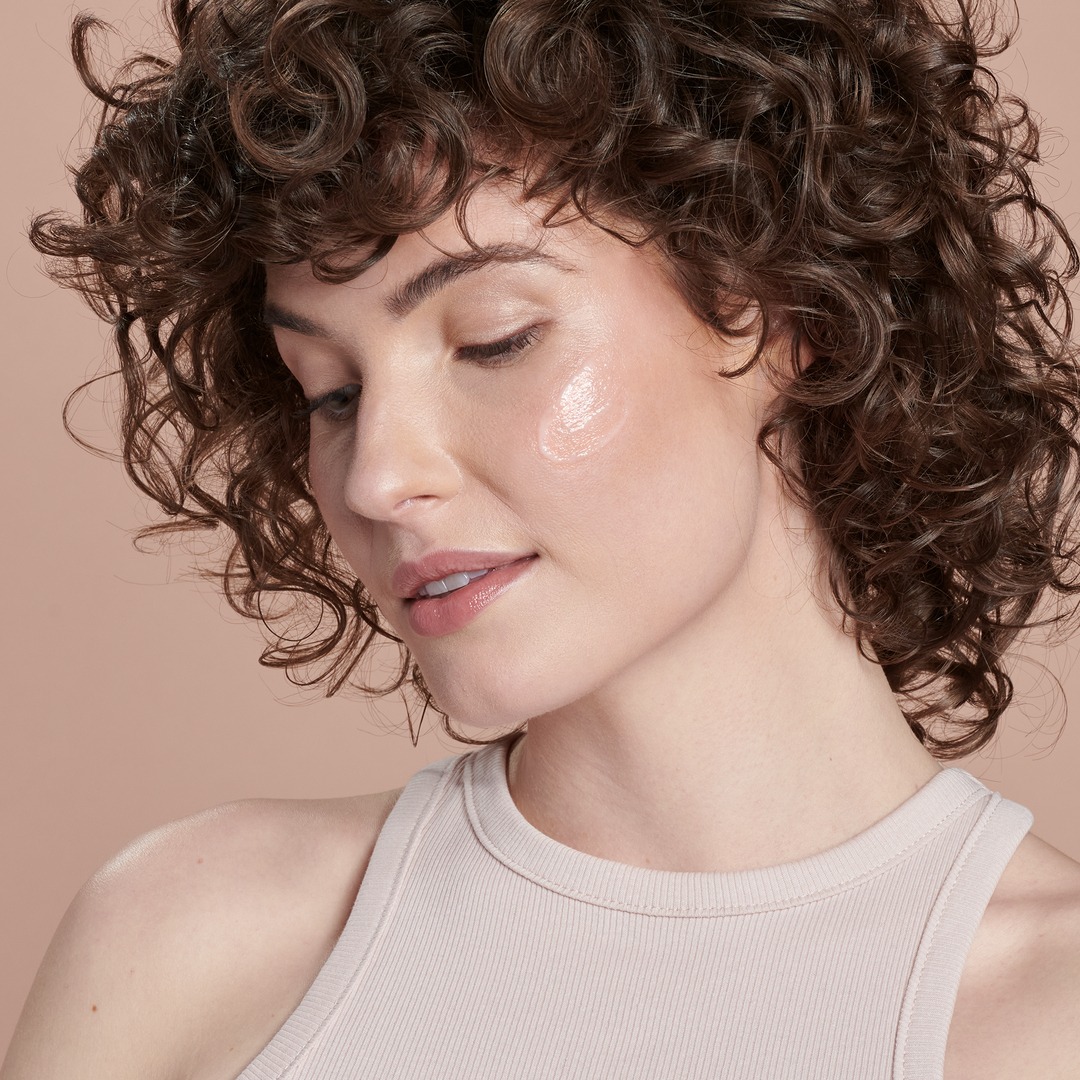 There's no arguing that wearing sunscreen is a critical part of having great skin. Sun damage can show up in many ways, including dark spots, wrinkles, and redness.
This section of my Colorescience review doesn't aim to prove that sunscreen is important, but more so, what the brand's products are really like in terms of formula, color, and added benefits. To check in on these, I hit up several different sources around the web. Here's what I found on colorescience.com for some of their best-sellers:
Sunforgettable® Total Protection™ Brush On Shield: 4.8/5 stars from 858 reviews
Total Protection™ Face Shield Glow SPF 50: 4.7/5 stars from 595 reviews
Total Protection™ Face Shield Classic SPF 50: 4.8/5 stars from 525 reviews
Total Protection™ Sports Stick SPF 50: 4.7/5 stars from 30 reviews
Total Eye® 3-in-1 Renewal Therapy SPF 35: 4.7/5 stars from 1,518
Since the Total Eye® 3-in-1 Renewal Therapy SPF 35 looks to be the brand's most popular product, I decided to scroll down to the comments section and find out why customers love it so much. One wrote:
"I don't have bad dark circles, I more so enjoy the even tone and brightness this gives, in addition to the other benefits. My skin stays tight throughout the day and my makeup appears flawless over the top. Looks great on natural days too."
Something I love about this formula is that it works like your favorite tightening serum, plus brightening concealer, plus sun protector—all in one. In general, buyers say that it's super moisturizing and gives them great results. You may as well throw your old eye cream away because this one does it all.
To check in on another popular pick, the Colorescience Sunforgettable® Total Protection™ Face Shield SPF 50 (PA+++), I scooted on over to DermStore.com and checked out the Colorescience review section. Customers really love this product, with over 300 of them giving it a 4.5/5-star average. Of its gentle formula, one wrote:
"The BEST thing about this sunscreen for me is the fact that I can squirt it in my eye and it doesn't burn at all. Most sunscreens are irritating and most mineral sunscreens break me out. Neither of those is an issue. It can be worn under makeup with no pilling."
There were some really great points made in this comment. Firstly, hello gentle formula! Applying anything with sunscreen to your face usually comes with the dreaded eye burn, so it's great to know that this one doesn't do that. I guess the no chemical thing really does make a difference.
The second point mentioned is its non-pilling nature. Some makeup just doesn't mesh with sunscreen. This one sounds like it acts as a second skin. Others say it doesn't leave a white cast or feel greasy, two huge requirements any sun-goer looks for in a sunscreen. No one wants to go around looking like a ghost.
Our last bit of feedback comes from a Colorescience review on Lovelyskin.com for the Sunforgettable® Total Protection™ Face Shield Flex SPF 50. Many comments here mention what using the product is like. Here's one that reads:
"This little bottle is amazing. I now use it every day and it lasts quite a long time. It works well, stays on, and covers enough for me to not have to worry much about makeup if I'm not feeling like it on any given day."
Sunforgettable® sounds like a solid choice for any occasion, and others say that it isn't greasy or orangey like some other tinted sunscreens are.Overall, Colorescience reviews are highly positive across the web. Easy to apply and a dream to wear, it sounds like what customers love most about the products is that they just make them feel naturally radiant. Who doesn't want that?
Is Colorescience Worth It?
If you have sensitive, aging, or oily skin, a good sunscreen is hard to come by. The same applies to skincare and makeup. What I love about this line is the way its products are formulated for all skin types.
Judging from the feedback found for this Colorescience review, it sounds like users with all types of skin of any age report similar results. There's this natural glow that users all seem to achieve with the brand's products, along with reports of feeling good in their own skin.
Effects like that are what I love to read for any skincare or makeup brand, so it's nice to know that Colorescience, a company with great ingredients, awards, and certifications makes this happen for customers. But I guess the boatload of awards sort of hints at that, doesn't it?
At the end of the day, Colorescience provides a high level of sun, blue light, radiation, and pollution protection and care. To me, these benefits are definitely worth it, especially today when the sun is hotter than ever and computers take up two-thirds of our day.
Colorescience Promotions & Discounts
One of my jobs in this Colorescience review was to get you all the must-know information about the brand and, of course, that includes details on promotions and discounts.
While scoping out the website, I came across a few ways the brand helps its customers save. Take a look:
Refer a friend: Give them 20% off, you get $20 in reward points
Lasting Beauty Rewards: Shop and complete tasks to earn points that can be redeemed from coupons
Spend $75 for free shipping
Bundle and save by purchasing a complete regimen at a discounted price
Subscribe and save with 15% off your first and recurring subscription orders
Where to Buy Colorescience
Select products are available through doctors and dermatologists around the world. Use the search tool on the brand's website to find one nearby. Live in the US and prefer to shop online? You can shop the entire collection at Colorescience.com.
FAQ
Does Colorescience ship internationally?
Although you can find Colorscience products at skin health professionals around the globe, the brand's website does not ship to international locations, P.O. Boxes, or APO/FPO addresses. To find out if stores in your local area carry the brand's products, head to the International section at the footer of the website and click on your country.
You may be surprised at how many global shops sell Colorescience.
What is Colorescience's Shipping Policy?
Colorescience ships orders over $75 for free, as well as those to Lasting Beauty Rewards Insider and Elite members. The brand does have an expedited shipping optional as well for a $10 fee. As for shipping times, these depend on your location – but most orders are processed within 2-3 days
What is Colorescience's Return Policy?
All Colorescience products come with a 30-day return policy aside from those that are on final sale. The policy starts from the day you make your purchase online. There are some general things to keep in mind when making a return:
You'll need to email [email protected] to start the process
Shipping costs cannot be refunded
Return processing can take up to 10 days from receipt
Once your return is processed, your original method of payment will be credited. Your refund may take a few days to show up on your account, so allow 10 business days at most before reaching out.
How to Contact Colorescience
If you need any other information not included in this Colorescience review, you can get in touch with the brand via:
---
Check out similar brands you might like:
Get Access to Exclusive Deals
Subscribe for free to get exclusive deals in your inbox. 100% privacy