Mealime Review
About Mealime
Mealime merges the convenience of a diet app with the excitement of a meal delivery service. Set your preferences and add whatever meals fit your fancy to your meal plan and the app will create a condensed grocery list, with options to shop online or at your favorite store.
Totally personalized, Mealime tailors its suggestions based on your unique diet, and it even offers advanced features in its subscription platform Meal Planner Pro.
Since its launch, the app has generated quite the buzz, exemplified by its 30k social community and features in Vogue, Good Housekeeping, and BuzzFeed. To date, more than 4.5 million users have downloaded the app.
Love the benefits of meal planning but hate planning? You may have just found a way to create totally delicious meals every day without the fuss, mental strain, or bland flavors. In this Mealime review we will walk you through the service as a whole, the folks behind it, and then dig into some feedback.
Overview of Mealime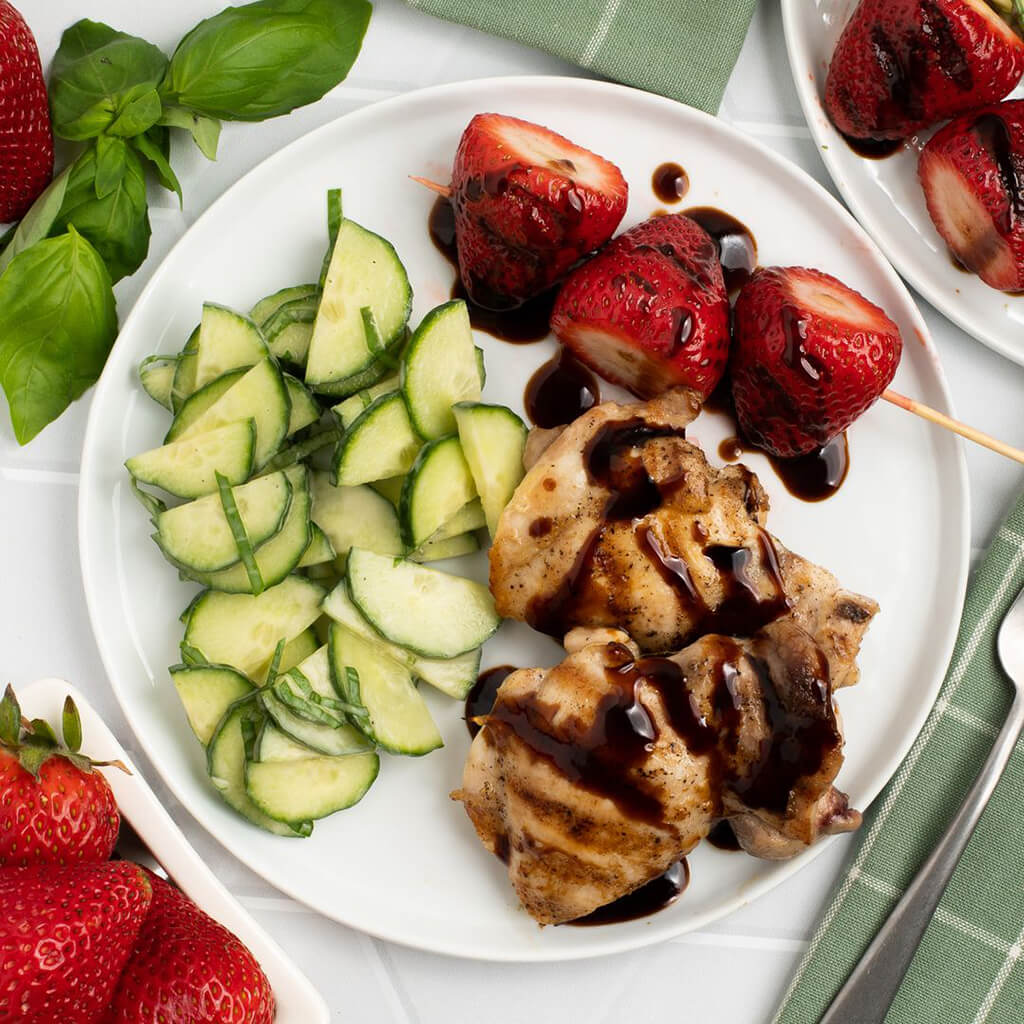 Meal planning…it's a love/hate thing. It's awesome for saving time, but putting together a menu of delicious recipes and then creating grocery lists is sometimes a headache that's easily avoided by ordering takeout.
A mountain of plastic takeout containers and a dwindling bank account later, the idea of meal prep starts to sound good again. Mealime is kind of like the hero of the meal prep world. Not only does it give you tons of customizable options, but it creates a grocery list for you.
So who's behind this smart service? Maria Golikova, Jeffrey Bunn, and Mitch Crowe created it after growing tired of the time commitment involved with meal prep. Founded in 2013 in Vancouver, BC, Mealime started off as a paid subscription platform, swapping to a completely free app with a subscription option just a few short years later.
Safe to say it totally transformed the company. Rocketing their then 426 subscribers to today's 4.5 million downloads, that one simple change allowed users to see all that this service had to offer.
Up next in this Mealime review, we'll walk you through the service's highlights before moving on to its delicious details.
Highlights
Tons of delicious, fresh recipes
Offers recipes for eight diet types (keto, vegan, classic, etc.)
Totally customizable
Allows you to shop online or in-store with your favorite grocery chain
Free option
Low-cost subscription option available
Cancel any time
Available in 36 countries
When we say Mealime makes meal planning fun and easy, we really mean it. Just a few clicks will create a list of exciting recipes that fit into your unique diet. For example, maybe you follow a keto lifestyle, hate mushrooms, and are allergic to shellfish.
Offering 8 different types of diets and the option to avoid 12 allergenic food types and 124 disliked ingredients (goodbye, brussels sprouts!), Mealime transforms meal prep, or in fact, the entire concept of cooking, into something doable on busy nights and lazy afternoons.
Wondering what its recipe variety is like? Let's just say "wow" was the first word that came to mind after setting our preferences. Developed by chefs with the concept of "quick and easy" in mind, you don't have to be a pro to master these recipes.
Coming up in this Mealime review, we'll introduce you to the app and what it can do.
Mealime App Review
The Mealime App is available for iPhone and Android users—it can be easily downloaded from the App Store or Google Play Store. The basic service is available to anyone, but it's also tailored to fit into employer benefits packages and health plans. Ahead, we'll walk you through all three options.
Mealime For Employers Review
Having employees that feel taken care of is a critical part of a positive workplace. Mealime for Employers helps your company meet the needs of your staff, creating customized programs that promote a green and healthy office environment.
From inspiring team culture, working with staff to meet nutritional goals, or reducing waste, this beneficial plan fits nicely into company benefits and gives employees inspiration to develop healthier habits.
They'll have access to the service's entire recipe selection, along with the option for specialized nutrition courses and live content from classes and seminars related to cooking and nutrition. In general, users love Mealime because it helps them create healthy recipes at home easily and affordably.
Mealime tells us that every $1 spent on employee wellness saves employers $3 in the long run from indirect health costs. Available around the world, you'll receive feedback about employee usage ratings and support to ensure your team is getting the most from the app.
Book a demo to get a feel for how Mealime integrates into the workplace and take it from there.
Mealime For Health Plans Review
Want a plan for your staff that they're actually going to stick to? Mealime for Health Plans is a great option that puts members in the driver's seat. It helps them choose meals they feel good and excited about while teaching them the value of meal planning and cooking.
Inspiring positive change through dietician-driven methods, Mealime helps to reduce health issues and the costs associated with them. Proven to help improve health through blood pressure, cholesterol, and BMI, this app is one that users feel differs from existing calorie trackers and meal planners that don't make them excited about eating healthy.
Easy to start and accessible for most employees or clients with a smartphone or a computer, book a demo to see how the service can work for your company.
Mealime For Individuals Review
Sure, Mealime is great for the workplace, but it's also something that people look forward to using in general. Helping users to adopt healthier habits without thinking too hard about them, it teaches long-lasting planning and cooking skills that will be with them for the rest of their lives.
It's not a diet, it's a way of life that truly works with the concept of choosing a "lifestyle" over a fleeting diet plan. The basic functions of Mealime for Individuals include access to the following convenient, healthy lifestyle staples:
Dietician-developed recipes
Personalized meal plans
Easy grocery lists
With easy recipes that take around 30 minutes to make, individuals will have the option of upgrading to Meal Planner Pro should they want access to more advanced features.
Who Is Mealime For?
Mealime is a meal planning app that lets you browse through and select delicious recipes, create a virtual shopping list, and whip up meals in around 30 minutes. Though you can arrange to have your shopping lists delivered through the app, it's a good choice for those who prefer to do their own shopping and add their meal plan ingredients in with their other groceries.
Tailoring your suggested recipes to your diet, allergies, or dislikes (don't like beets? You won't see them anywhere), Mealime allows for more personalization than meal delivery kits. It has more options that meet your preferences too.
Suitable for a range of diets from classic and flexitarian to vegan and keto, those who love the convenience of a meal kit service but crave more variety and lower costs will love Mealime.
How Does Mealime Work?
After you download the app, you can create an account, let them know your preferences, and it will prompt you to start building your first meal plan. You'll see rows upon rows of meals that fall into your specific diet, and from there, it's up to you to choose the ones that look good.
Mealime has meals for every part of the day including breakfast, lunch, and even late-night approved burgers. Once you add your favorite meals to your plan, you'll choose how many you'd like to make per week (there's no limit). Once you choose "Build this Meal Plan," all of the ingredients used in those recipes are added to your grocery list.
While in your Grocery Cart, you can add anything else you may need to that list, such as cereal, chips, and toothpaste, and then if you like you can shop online and have your groceries delivered. If you'd rather get some fresh air and enjoy the easy-listening tunes of your favorite grocery store, you can take your list with you whenever you head out to shop.
So there are the app's basic features. Should you be interested in upgrading to Meal Planner Pro, you can do it at any time to get access to the following features:
Advanced nutritional information: see calories, macros, and micronutrients for all meals
Browse by calorie amount: filter your suggested meals based on the number of calories you want each one to be
Recipe notes: add your own notes to recipes so that next time you make them, you remember to cut back on salt, use a certain type of spoon, or set a timer—cooking is a learning process!
Check out your previous meal plans: toggle between your current and previous meal plan at the same time
Access to all recipes: some recipes are restricted to Pro subscribers only
Get the support you need: contact support quickly with this feature
Mealime Reviews: What Do Customers Think?
Right off the bat, we knew how popular Mealime was. Its website straight-up told us that 4.5 million people have downloaded and used the app.
Though we were blown away by that big number, we know that there's a difference between downloads and loves. This section of our Mealime review seeks to find out what users actually think of the app and what its recipes are really like.
Our first morsel of feedback comes from a Mealime review on a blog called The Nutrition Wonk. It went into direct depth about the service and what it was like to use, but the main thing we were looking for was details about what its recipes were like to cook, and more importantly, eat. It revealed:
"Most recipes were easy and very, very tasty on all the "diets."..Everything else [aside from one recipe flop] was enjoyable and some recipes were downright delectable." The Mealime review concluded that the service was "fun and convenient," and that's probably why it's been such a success so far.
Now that we've had a taste of what its recipes are like, we wanted to look into its experience. Heading over to the Google Play Store, we found a stellar score of 4.7/5 stars from 21,529 users.
About the benefits of choosing the Meal Planner Pro option, one Mealime review read: "I've been a premium subscriber for several months now and it's worth every penny. I don't have to think up new things to make for dinner, the recipes are all easy and quick, and it makes my grocery list for me!"
Taking the guesswork out of cooking and helping you follow through by creating a compact grocery list (ever create a Pinterest board and then never make any of your recipe pins?), Mealime looks to be an efficient, easy-to-use app that gets people excited about cooking.
Swooping in to check out the company's App Store rating for good measure—it's 4.8/5 stars awarded by 46,729 users by the way—we swapped over to Reddit, which has a notoriously honest community, to find one last Mealime review.
The one we found was about the reality of what Mealime costs. We're not talking about the actual app here, but what users are paying at the grocery store. The service's whole thing is helping you save time and money, and it wouldn't be practical if it ends up costing an arm and a leg.
One Redditor wrote, "Meals are great and easy. One of the best meal prepping apps I've ever used." The other comments were similar, but this one in particular caught our attention:
"It was super easy to use, wound up being about $80 for 24 meals (about $3 per meal) *salmon was almost half of the cost*, and the recipes are simple and good! Will definitely do it again."
Fish will always be a big part of the grocery bill, but if you don't eat it, be prepared to spend less. The meats included in the brand's recipes aren't super fancy—there are no 3-hour roasts involved—and the best part is that you have the option to choose your preferred cut or quality of meat.
Though we get that pasture-raised, grass-fed beef is the ideal, it's not in everyone's budget. The option to choose is what we really love about this app versus a meal kit service that provides a certain type of meat and makes you eat the cost.
From what we found, we totally understand why Mealime is as popular as it is. Providing a time-saving, convenient app for millions of people, it transforms traditionally boring meal prep and fills it full of options, variety, and vibrant taste.
Is Mealime Legit?
Since Mealime is an app that can be canceled anytime through your own phone, you won't have to worry about slow shipping times or waiting on customer service to reply to your email so that you can cancel before your billing date.
The only gripes we came across in the Mealime reviews section of the App Store and the Google Play Store mentioned very simple glitches with certain features of the app itself. Other than that, everything was highly positive for Mealime.
Is Mealime Worth It?
Having reviewed a ton of meal kit delivery services, it didn't take long for the concept of Mealime to kick in. It's like Hello Fresh, Blue Apron, and other meal delivery services, just free and involves one or two more steps on your part. Namely, doing the grocery shopping yourself.
But this is the part where Mealime starts to just make sense. Sure, we love meal kit services and they definitely have their place, but even when you order them, say to cook 3-4 meals per week, you still have to go grocery shopping for other food and supplies. The reality? You end up paying more.
For those who don't mind grocery shopping (it may or may not be one of our favorite pastimes—no, actually and we know we're not the only ones), Mealime is a smart, affordable way to make amazing recipes and choose the caliber of ingredients (organic versus not) you're comfortable with. And its basic service is free.
With an array of recipes, and the fact that you have total control over how much you make, how often, and what's omitted (there are 200 personalizations available), we'd definitely recommend Mealime and truly look forward to using it.
Mealime Promotions & Discounts
So, here's the cool thing about Mealime: the app is free to use. Yep, totally free, but you'll have the option to upgrade to Meal Planner Pro to access more features.
Where to Buy Mealime
Mealime works completely by way of an app that can be downloaded in the App Store or Google Play. The only place you'll need to physically visit to be able to put its tasty recipes to use is the grocery store, and for that, the choice is yours.
FAQ
Who owns Mealime?
Maria Golikova and Jeffrey Bunn own Mealime. The app was originally created for busy professionals, helping them to easily organize their grocery lists and cut down on the planning time for meal prep.
How much does Mealime cost?
Like we said throughout this Mealime review, the basic functions of the app are totally free to use. Should you want access to exclusive recipes, advanced nutritional information, and recipe personalization, you'll need to upgrade to Meal Planner Pro for $3/month.
Can I cancel Mealime anytime?
Yep, anytime you want. Since Mealime is available on three different operating systems (iOS, Android, and web), the process to cancel is slightly different.
For iOS users: Open 'Settings', click your name, select 'Subscriptions. Choose the one you want to manage, click 'Cancel'.
For Android users: Open up Google Play Store, click 'Menu', then 'Account', then 'Subscriptions. Scroll down to Mealing, click 'Cancel'.
For web users: Head to your account on the Mealing webpage, click on 'Settings', choose 'Subscription', then hit 'Cancel'.
What is Mealime's Privacy Policy?
Mealime doesn't collect a ton of your personal information, but if you choose to use the service and pay for the subscription, some of your basic details will be collected and stored to improve the way you use the app. Here's what's collected:
Personal Data (first name, email): used to identify you
Usage Data (IP address, time of use, time spent using the app, method used to access, etc.): used to help Mealime learn and enhance your experience
Mealime uses cookies and a tracker to store small amounts of data on your browser. These help the service remember information about your visit to improve your next experience.
You have the right to withdraw your consent for Mealime to access your data any time, as well as the right object to your data being processed, or have it deleted.
What is Mealime's Refund Policy?
You can cancel your Mealime subscription at any time, but the service does not process refunds. Should you want to stop using the service, cancel your subscription before your next billing date.
How to Contact Mealime
Have a few questions we didn't answer in this Mealime review? Send an email to [email protected] and they'll tell you everything you need to know.
---
Check out similar brands you might like:
Get Access to Exclusive Deals
Subscribe for free to get exclusive deals in your inbox. 100% privacy