Native Deodorant Review
About Native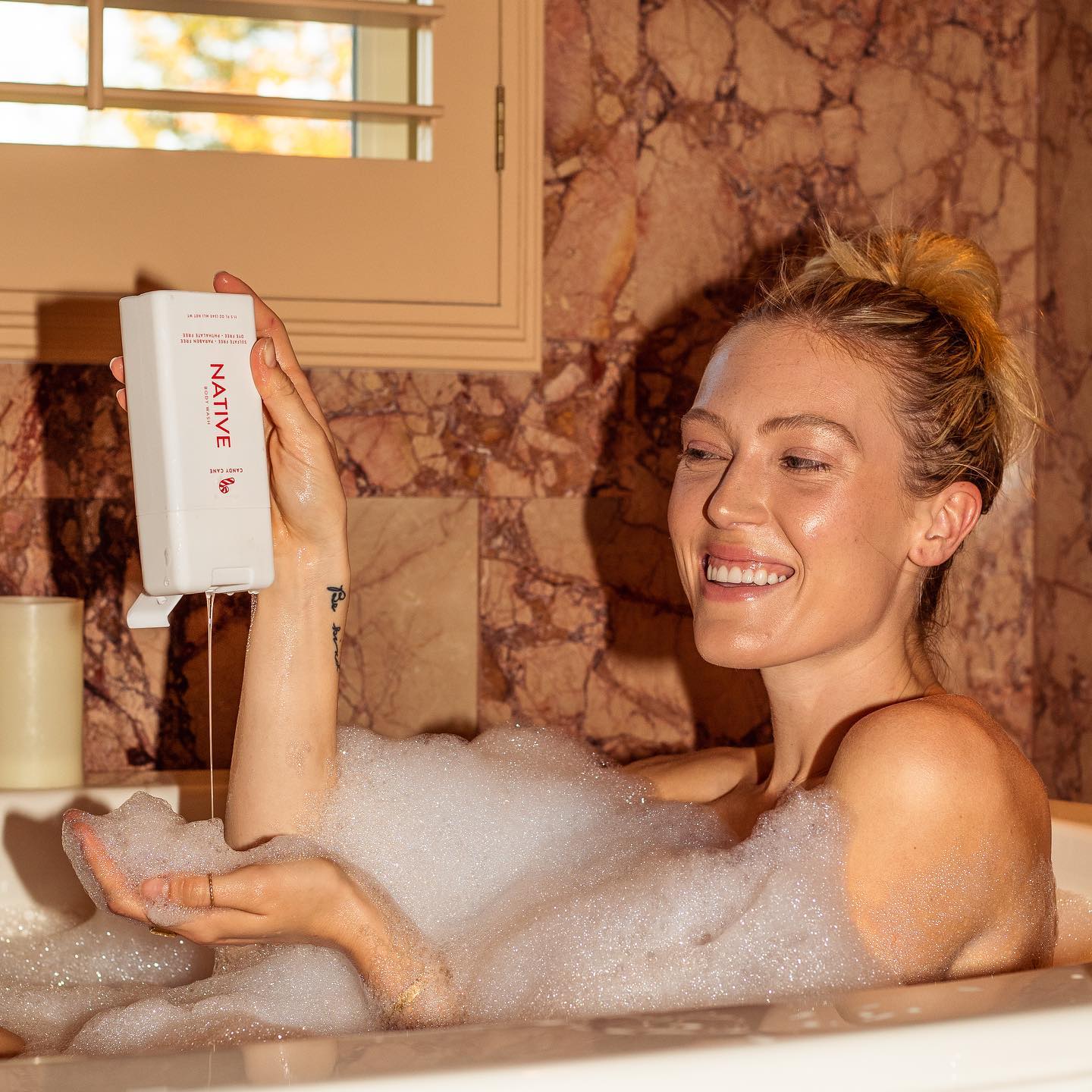 For the last few years, I've been on a mission to clean up my personal care routine. That means checking labels like a madwoman and researching tricky words that look like keyboard mistakes.
In my search for kind products, I've come across many that don't work, a few that aren't as clean as they claim to be, and some that fit the bill. Native is a name that has come highly recommended.
With a line of clean and natural personal care products for men, women and teens, their collection includes everything from their signature deodorant to body wash, bar soap, and toothpaste. And it's pretty loved to considering its 430K+ social community and 15k 5-star reviews.
Is this vegan and cruelty-free brand worth the praise? I intend to find out in this Native Deodorant review. Looking into best-sellers, feedback, and more, come along with me and discover if it's truly worth the buy.
Overview of Native
Native believes in creating personal care products that are good for your body. I learned that they put a ton of thought, care, and innovation into their products to keep you "feeling and smelling fresh"—a task that's more easily said than done.
But not only does Native Deodorant actively protect against odors, it does so with safe ingredients. The team at Native never uses aluminum, parabens, or sulfates in their products—only what's needed to get the job done.
Their mission? To positively impact the confidence of men and women through products that contain ingredients you understand. Though the label contains more ingredients than a few twigs and wishes, I appreciate that they formulate their products to really work.
Native gets that what they're making is applied to sensitive areas (underarms, mouth, etc.), and are committed to only making products they would use on themselves. And that's something I both admire and appreciate.
A Note on Aluminum Detoxing
You won't understand how bad traditional deodorant is for you until you go through aluminum detoxing. It's not as scary as it sounds, but just be prepared for some redness and sweat…lots of sweat.
When swapping to a natural deodorant, Native warns that the process can take a few weeks. You've been swiping your pits with heavy metals for 10-20+years, after all. In the early stages, you may experience a growth in odor-causing bacteria, but trust me, it's for the greater good. I wore conventional deodorant for about 10 years before making the switch. My detox took about 2 weeks.
Rather read about something, er, less smelly? I don't blame you. Catch the highlights up next in this Native deodorant review.
Pros
Aluminum, paraben & sulfate-free natural products
Cruelty-free & vegan
Allows your body to work naturally
Eclectic mix of lovable scents
Works all day long with no need to re-apply
Reasonable prices
Great customer experience
Free international shipping on orders over $30
Cons
It can take a couple of weeks to get used to the product while your body adjusts away from aluminum
Up ahead in this Native deodorant review, I'll take you through some of the brand's most popular scents.
Although I did find they do have one unscented variety available, the rest is a mix of dainty florals and sweet-smelling fruits, along with musky herbs and a fresh cucumber-mint mix. Some are distinctly feminine, others lean more toward men, and there are a few scents that fall somewhere in the middle, which I think could be enjoyed by both ladies and lads.
Native deodorants fall into Classic, Sensitive, and Seasonal collections—all are free from aluminum and parabens and glide on easily. I'll take a look at a variety of scents across the board so you can decide what's best for your pits.
Citrus and Herbal Musk Native Deodorant Review
First up, I'll be taking a look at the Citrus and Herbal Musk Native Deodorant review, which won an award from AskMen. This scent is an interesting one—although it's part of the men's deodorant line, many women enjoy it as well.
I read that the Citrus and Herbal Musk has a cozy scent, a little bit of a woods vibe, along with some spice, orange and lemon. Sounds pretty inviting to me.
This blend of herbs and citrus provides effective protection against that dreaded BO, whether you've just come from the gym, went for a power walk with your dog, or you're sitting on a patio in hot weather.
Citrus and Herbal Musk Deodorant is one of their Classic scents, so it's available all year round for $10.
Cucumber Mint Native Deodorant Review
In the 90s, cucumber scents were big, so this is one really takes me back. Cucumber Mint Native Deodorant? So refreshing! It sounds like a fancy flavored water, for good reason.
This unisex deodorant is perfect to cool things down in the summer months. It's got a subtle crispness to it that, personally, just makes me feel like I'm clean, but I also love that when using it, I'm doing right by my body.
The Cucumber Mint Native Deodorant is a Classic scent, available throughout the year for $10.
Grapefruit and Sandalwood Native Deodorant Review
Here's another scent originally designed for men, but don't let that deter you ladies. I, too, love the earthy, light scent of sandalwood, so this isn't a boys-only smell.
The Grapefruit and Sandalwood Native Deodorant smells clean and slightly woodsy with the from earthy, beachy sandalwood, balanced out by a revitalizing blend of citrus oils. I'm big on scents, and this one sounds like heaven.
This Native men's deodorant provides the kind of effective odor protection you count on for your most intense workouts or anxiety provoking cocktail parties. The Grapefruit and Sandalwood Native Deodorant available for $12.
Mandarin and White Peach Native Deodorant Review
I have super sensitive skin. Just looking at it wrong will cause me to break out in a rash. Well, not exactly, but you get the idea.
Skin sensitivities are a common problem, and the Mandarin and White Peach Native Deodorant addresses this. It's actually part of the women's Sensitive and Seasonal collections, so you may not spot it year-round. The sweetness in the scent comes from the peach with a punch of orange. If you're a fan of fruity scents, this one's for you!
It's a fan favorite too, considering the Mandarin and White Peach Native Deodorant has more than 17k 5-star reviews. Impressed? I certainly am.
You can get it now for $12 or save $2 if you subscribe to Native (I'll give you more details about this in the Where to Buy section).
Lavender and Rose Native Deodorant Review
If you think that the Lavender and Rose Native Deodorant for women sounds sweet and delightful…you're right. With a mix of bold lavender and subtle rose, it'll help you feel your best for early morning coffee runs or date night. Lavender helps me to relax, so I'd love this one for a little workday zen.
This Classic deodorant is available all year, so you can definitely get attached to it. All about feeling confident, wearing this delicious scent is even better knowing you're treating your body and the earth well.
The Lavender and Rose Native Deodorant is available for a one-time purchase of $12 but by subscribing, you'll save $2.
Native Deodorant Set
I first stumbled upon the concept of scent confusion when writing a men's fragrance review. But now that I think about it, I probably first bumped into it on the mass of teenagers in high school—I'm sure I was one of them.
Layering lavender soap with pina colada moisturizer and floral perfume isn't doing you any favors. The scents often get muddled and turn into something overwhelming. The solution? Matching kits like the Native Deodorant Set.
First, choose your favorite from seven delectable scents: Citrus & Herbal Musk, Coconut & Vanilla, Cucumber & Mint, Eucalyptus & Mint, Lavender & Rose, Charcoal, or Unscented. Then, layer to your heart's content.
This Native box set includes 1 deodorant, 1 body wash, 2 bars of soap, and 1 mini deodorant—perfect for overnight stays and trips abroad. Made from clean ingredients only, I love that the soap and body wash are free from residues and sulfates. What does that mean? That they'll leave your skin feeling especially soft.
Treat your body to wholesome ingredients in the shower and save some time with the Native Deodorant Set for $30.
Native Deodorant Reviews: What Do Customers Think?
When it comes to personal care products, I'm personally interested in quality and efficacy. In this part of my Native deodorant review, I thought it would be useful to look into what customers have to say.
Hitting up nativecos.com first, I noticed that the brand's deodorant (overall) scored a 4.3/5 stars from 24,604 customers. With over 15K 5-star reviews, here's a Native deodorant review that sums up customer sentiments nicely:
"Needless to say I decided to try Native, OMG it is THEE best natural deo hands down(in my opinion-). Recently I bought another one from you're website, the scent is Tie Dye Vanilla Cupcake OME it's AMAZING!! It last ALL FLIPPING DAY!"
In the attempt to give you honesty, I looked high and low for flaws in these products—but when I turned to Amazon reviews, there really wasn't much. Checking out the Coconut & Vanilla deodorant, I saw a 4.4/5 star score from over 26k+ shoppers. Here's how it breaks down:
5 stars: 71%
4 stars: 12%
3 stars: 7%
2 stars: 4%
1 star: 5%
In the comments, I read that many customers believe that Native is one of the very best aluminum free deodorants that they had tried. One wrote, "Smells perfectly vanilla! It works and keeps me fresh all day – even through aerobics workouts!"
One woman even commented that before Native, her boyfriend had tried every heavy-duty product on the market to no avail. With much sweating and odor, he turned to Native—and that changed everything (for her too!). They'll never look back.
Though the majority (over 80% consistently) said that they love Native deodorant, some experienced a rash and said it made them smell bad. Remember that detox period? It's real, and no matter which natural product you switch to, your body wants to get rid of that aluminum. Be prepared.
Overall, I found that reviewers loved Native's scents and enjoyed that the products are all natural, cruelty free, and that they come in eco-friendly packaging. Something I was super happy to find: they didn't feel the need to re-apply the deodorant during the day and said it lasted for quite a while.
Is Native Deodorant Worth It?
No stranger to the world of natural deodorant, I've tried my fair share of non-toxic deodorants. They didn't all work.
That's why this Native Deodorant review was so important in helping my answer the question: Is Native deodorant legit?—something I know you're here wondering too. Well, I'm relieved, happy, and excited to announce, that, yes, it is.
I only scratched the surface here with the scents available, and I can say with confidence that no matter your preference, you'll find something you love from its collection of classic, limited edition, and seasonal scents.
High quality and effective, Native Deodorant smells great, but most importantly, it has solid endurance and customers are happy with what they get. What more could you ask for, seriously?
Just keep in mind, it'll take 2 weeks to let your body purge those nasty aluminums, so stick it out. The benefits await on the other side.
Native Deodorant Promotions & Discounts
For this Native deodorant review, I looked into deals and found that the brand actually offers a few. The first was that by signing up for updates, you'll get 10% off your Native Deodorant order. Sweet!
I also noted that by subscribing, you can get 15% off your order, and by bundling, you can save 17%. Live in the US and want more? Spend $10 and you'll get your order shipped for free.
Check the website regularly for a Native Deodorant promo code or a Native Deodorant discount code.
Where to Buy Native Deodorant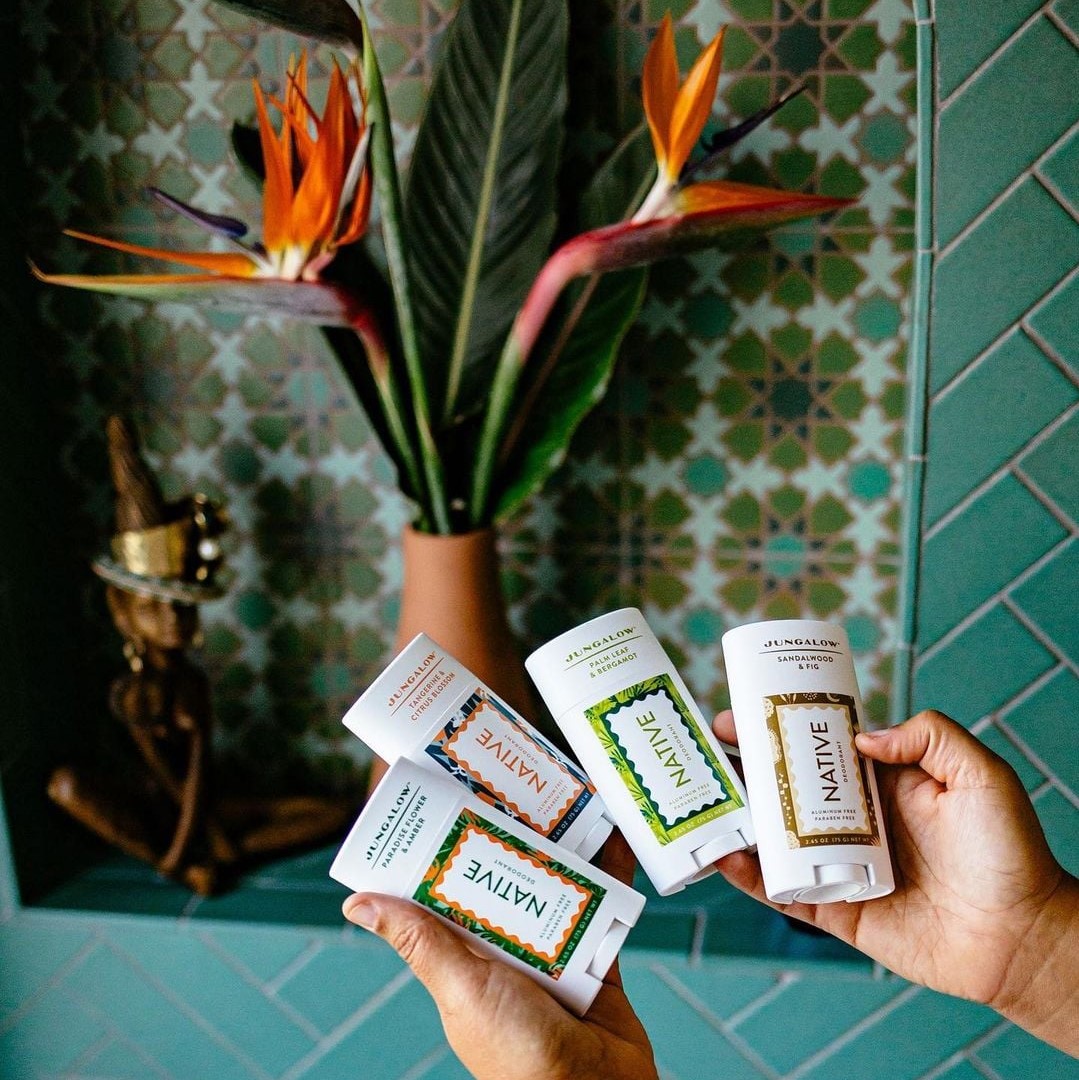 To browse the brand's entire scent inventory and subscribe, head over to the company website, Nativecos.com. In my search I also found you can also get select deodorants at Walmart, Sephora, Target, Walgreens, and CVS, as well as Amazon and Well.ca. So don't stress, you have options!
Native Subscription Sign Up
When you sign up for a Native subscription, you can save up to 25% and get exclusive access to mini products. I don't know about you but my heart melts for mini anything. By registering, you give Native permission to send items of your choice every month, two months, or a customized frequency.
The Native subscription is continuous, and your can skip a shipment or cancel any time with no penalties (I'll cover more on their cancellation policy in the next section).
FAQ
How Long Does It Take Native Deodorant to Work?
I read that for some people, it can take up to 2 weeks to adjust to Native but others experience a seamless instant transition. Once you've made the transition, what will Native feel like?
After two weeks of use, Native will feel cleaner and simpler than traditional deodorants. The team suggests you stick with it for 2 weeks because this is the length of time your body will take to release the build up of aluminum.
Does Native Deodorant Have Antiperspirants?
First let me get down to the root of question: What is the difference between deodorant and antiperspirant? Well, if you break down the words, it leads you right to the answer: antiperspirant stops you from sweating. Kind of weird, huh? How does it work?
While Native deodorant is pro-perspiration, they don't want you to stink and they're against being wet. They think your body knows best and plugging your sweat glands is unhealthy for your body. That's why there is no aluminum in their deodorants.
The aluminium in antiperspirant acts like a seal in your body's sweat ducts. So, not only does it keep you from sweating, but it also keeps you from releasing byproducts of sweat. Wait a second, you might be thinking— hey, I don't want to smell. Don't worry, natural deodorant reduces and neutralizes the natural odours associated with sweat but your body still gets to do the natural process it is built to do. It's a win for everyone.
Native Shipping Policy
I've got the skinny on the shipping policy in this Native deodorant review. Native ships to the United States, Canada, Australia, Brazil, France, Germany, Switzerland, the Netherlands, and the United Kingdom. All orders have tracking information attached to them that are sent by email.
For US orders, Native offers free shipping and Expedited Shipping for $10. Domestic orders are shipped within 1-2 business days and will arrive within 3-7 business days.
Amazingly, Native offers free shipping on international orders over $30 including subscription refills. I thought this was pretty great! You can track your order on the website. For countries outside the US, orders take 7-12 business days to arrive after shipping.
Native Return Policy
If you're not totally vibing with Native products, you can return or exchange your first package. Native asks that you do so within 30 days of ordering. They really believe in the power of their product—so much so that they'll cover the cost of return shipping.
One downfall is that Native is not able to accept returns or exchanges for orders shipped internationally or individual mini and travel size products. Additionally, your expedited shipping fees are non-refundable. Note that exchanges are not accepted for .35oz mini deodorants.
Cancel Native Subscription
I was happy to learn that there are no fees or penalties for discontinuing a Native subscription. Simply contact [email protected] to initiate the process, or log in to your online account and access your subscription.
Cancellations must be completed at least 5 days before the next scheduled billing date, which is shown on the My Account page. Cancellations received within less than 5 days until the next billing date will not be effective until the next billing period, and you'll be responsible for all charges.
Contact Native
If you have questions beyond what I covered in this Native deodorant review, there are two ways to contact the team:
---
Know your options for natural self care. Check out these popular brands:
Get Access to Exclusive Deals
Subscribe for free to get exclusive deals in your inbox. 100% privacy