OneClass Review
About OneClass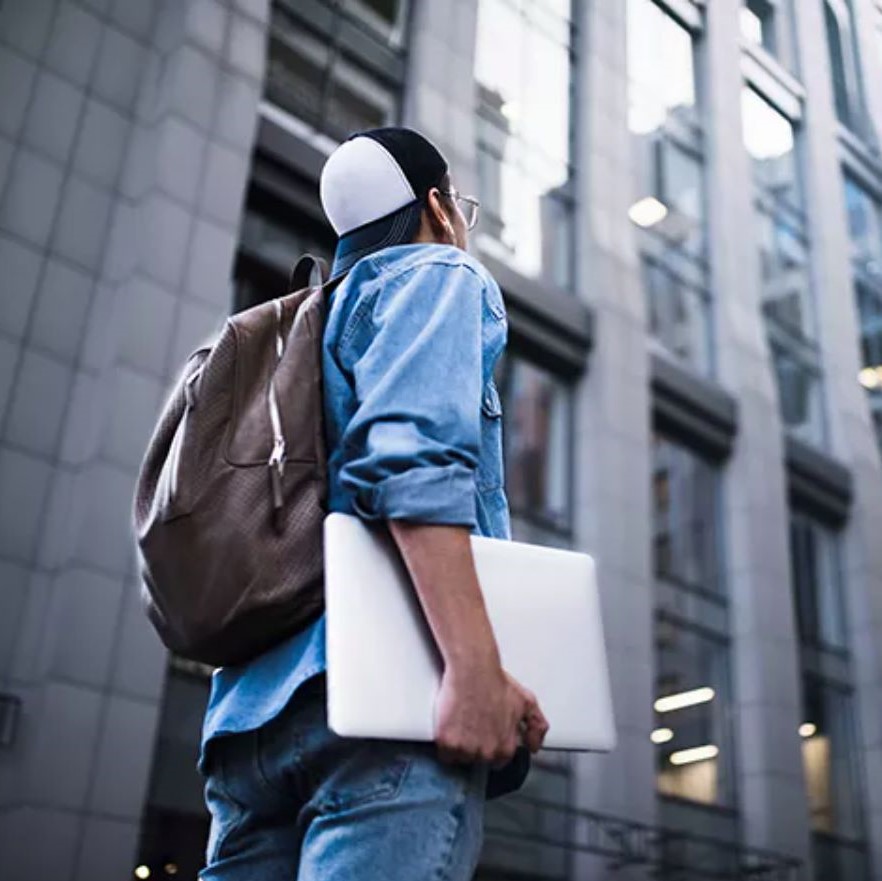 The 2010 film The Social Network told the story of two Harvard undergraduates that founded the most popular social website on the planet. What most people don't know is that during that same year, a small Canadian company was looking at ways to help students connect not with each other with special emphasis on their school courses.
OneClass is an online platform that helps students connect to improve their educational experience. Members can speak with fellow students and solve homework problems together or share notes.
As it stands, over 4 million university-level students have signed up for the website, providing it with over 20 million insightful guides, notes, and solutions. The brand has over 62k likes on Facebook where they post some helpful articles for students and teachers alike.
For this OneClass review, I'll see whether this large number of resources is worth your while. I'll look at the company's mission, how it can help students, what services it provides, how much it costs, and what customers think about it. Let's get started!
Overview of OneClass
It's easy to dismiss someone's lack of success in school because of a lack of effort. I'm sure many of you are familiar with the awful feeling of showing your parents a disappointing report card. Sometimes school can be harsh. Thankfully, OneClass is here to help.
The online platform seeks to help students achieve their academic goals by bending the curriculum to their needs and schedules instead of the other way around. It's an internet community for students who want to help others by sharing their notes and study guides.
OneClass meets students where they are. Some students don't have the finances to finish their degrees. Others can't make it to their classes because they have to work. And don't even get us started on all the barriers that the pandemic placed in students' paths in the form of online learning.
These are all circumstances that OneClass can help students overcome by offering accessible effective additional help. People can communicate with each other through exam guides, textbook summaries, and other user-generated materials. The more content users contribute, the more materials they can access!
The company also offers Booster Classes. These online classes can be transferred to certain universities and serve as alternative credits for some courses. They can allow students to learn at a pace that's better suited for their lifestyle, whether that's taking it one day at a time or ingesting as much of the material in one sitting as possible.
OneClass started in downtown Toronto in 2010 and has expanded outwards since then. They have courses for institutions in Canada as well as the United States, Australia, and New Zealand.
That's a broad way of looking at the company but I know you want to learn more about the details. I'll get to those after I tell you about some of our favorite features on the platform:
Highlights
Thriving online community with students helping each other learn
Deep database of notes and study guides
All content is generated by students
Booster Courses that can be transferred over to legitimate university credits
Offers discounts for students who share their notes
You can access free previews before you sign up
OneClass allows users to share their notes, textbook summaries, quiz guides, and answers with other students. They can help each other with tough homework problems and explain solutions to one another. They also have expedited classes that students can take on their own schedule.
This service has a lot to offer. So if you are a student interested in supplementing your education, keep reading this OneClass review to learn more!
OneClass App Review
I'll cover the ins and outs of how the platform works later in this OneClass review, so consider this section as an overview of what you can expect to find and the service's prices.
There are three different membership plans to pick from. These are their associated prices.
OneClass Homework+: $2 per month
OneClass Class+: $8 per month
OneClass Grade+: $10 per month
Each plan grants students access to the homework help forum. There you can ask and answer questions to either teach others how to solve problems or receive help on your homework.
Starting with the OneClass Class+ membership, you can ask certified tutors up to 30 questions to receive more detailed explanations for those tougher problems. Users at this level also have unlimited downloads of class notes, textbook notes, and textbook solutions.
Enrolling in the OneClass Grade+ plan includes all the benefits I mentioned as well as some other features to justify its higher price. Members can download as many study guides as they want. OneClass has over 420k study guides available. These guides are designed around certain exams and should contain all the relevant information necessary to ace the test.
The biggest perk that this final plan offers is unlimited Booster Class access. I'll speak more about what these classes entail in the next section of this OneClass review, but all you need to know right now is that they're phenomenal supplementary study resources that could make or break your final performance.
How Does OneClass Work?
OneClass' system can seem daunting and even a bit confusing if you've never used it. But my job in this OneClass review is to explain how the platform works so that you can see whether it's the right program for you.
In a nutshell, OneClass allows students to come together and share their educational materials. The more that a student shares, the more content they can access. In that sense, you'd want to upload and share as many of your notes as possible so that you could help yourself.
The system incentivizes students to be generous so that they can be selfish. It's a nice little reverse psychology trick that I can appreciate because it changes OneClass from being a place that survives off of goodwill alone to a transactional network of students giving and taking from each other.
You'll receive OneClass credits every time you upload your materials. You can use these credits to access:
Study guides
Textbook summaries
Textbook solutions
Class notes
Sneaky students may look at OneClass' model and think that they can just upload the lecture notes that their professors wrote or just scan their textbook pages and upload them as PDFs. Thankfully, OneClass doesn't allow shortcuts like those.
Everything that a student uploads to the system has to be created by that student. They don't care how you organize or write your notes, but the better that you write them, the better your rewards. They just have to be 100% student-generated.
Not only does that stop the platform from becoming a hotbed of plagiarized notes and cheating manuals but it actually helps people study and learn more. Studies have shown that people report retaining more information and earning higher test scores when they teach the material to other people. 
In addition, paraphrasing material can also have a great impact on knowledge retention, while practice can improve people's ability to link information and form better conclusions. With all this in mind, OneClass has a pretty nifty system.
Users can even flag notes that they deem repetitive or subpar. This fosters a community that pushes each other to write better notes so that everybody can learn.
Each note, study guide, or textbook summary is separated into categories that make navigating the sea of content simple. You can search for courses offered at certain universities, by specific professors, by subject, and even by the course code itself.
That means that if you're having trouble with one specific course and it continues to be a thorn in your side then there's likely someone who has the tools you need to remove that thorn!
Plus, if there's one contributor that breaks down concepts in a way that your brain can more easily absorb them then you can follow that contributor. You shouldn't have to hopscotch between contributors and learn their note-taking style. OneClass allows you to take from the students who learn the same way as you. This makes it easier for you to learn subjects.
OneClass also has its Booster Classes. These are adjacent courses that users can bend to meet their time constraints and learning conditions. They can help you prepare for exams for the classes you're currently studying in your undergraduate program.
Some of these Booster Classes have credits that you can transfer towards your degree. That means you won't have to repeat courses between this platform and in college. Not all of OneClass' courses can be transferred to your actual degree since most of them act as companions instead of outright replacements.
These college-accredited courses are taught by world-class instructors. Some of the offered courses include Introduction to Chemistry/General Chemistry 1 and Introduction to Calculus/Calculus 1.
Each OneClass Booster Class is sold separately. The ones that do not have college-transferrable credits cost $49 for the entire curriculum while the ones that you can put towards your degree cost $330.
Who Is OneClass For?
OneClass is for students who need help studying. The platform uses a give-and-take model so I don't think that people who just want a single test answer will find much use for it even though there are plenty of homework questions that users can access for a small fee.
I wanted to highlight the usefulness of the company's Booster Classes in this section of my OneClass review because I believe that they're not just for people who don't like their professors.
Some programs have prerequisite requirements that I can't go back in time and obtain. These classes can give students the credits they're missing.
Sometimes I need to review what I already know to the point that it's almost like I should relearn it entirely. That's another strength of the Booster Courses because their instructors cater to your needs and limitations, making it more convenient than if you were to take an online course on another platform.
OneClass Reviews: What Do Customers Think?
All of OneClass' promises of improving members' learning and helping build a community sound great, but how does the platform perform in the real world? I wanted to know what people liked and disliked about the app to see whether it's worth investing your time and effort.
I checked what people said about OneClass on TrustPilot and were happy to see that, given the brand's overall score, people mostly had good things to say. Over 226 customers gave the service an average score of 4.4/5 stars.
Many positive reviews said that OneClass was essential to their academic success when times got tough. They appreciated how much more they learned when they worked alongside other students as opposed to struggling to work everything out by themselves. It wasn't just finishing homework quicker. They were understanding the class materials more too.
There were plenty of OneClass reviews that praised the company's customer service team. The representatives were described as responsive and helpful: "Quick and consistent when getting back to you, be it for questions or for payment reviews. Super straight forward to use."
I also combed through what students wrote about OneClass' Booster Classes on the brand's website. In general, students loved these courses because they helped them bridge the gap between what they needed to know and what they knew. They appreciated how the class was tailored to their schedule.
One student wrote: "I've been so frustrated with the online (pandemic) learning experience in general, but this course was a huge game-changer for me and I really felt it was much easier to grasp complex concepts that would otherwise go right over my head. I'm definitely considering taking another Booster Class."
Other users said that the class exercises helped them solve problems more quickly: "The exercises were my favorite part to really drill down the skills to make sure I can do it right. Now I can do a set of questions in less than 10 minutes."
The common points of praise that popped up in many OneClass reviews were found on SiteJabber. One shopper gave the brand a 5/-star review and summed up what others said they loved about the service, namely its good customer service, depth of the resources, and helpful tutors. Students everywhere seem to be satisfied with this service.
Is OneClass Legit?
OneClass' legitimacy is based on what users upload to the website. I were worried that the platform would be a graveyard of lazy study notes but I found that many of the guides were reputable thanks to their approval service. And based on what real users said, these notes were really helpful! It's safe to say this company is legit.
Is OneClass Worth It?
Seeing as how different plans start as low as$2 per month, I believe that OneClass is worth checking out if you want a leg up on your schoolwork or if you're struggling to keep up. You can always upgrade to a plan that offers more if you feel like you need more help or want to access more materials.
OneClass Promotions & Discounts
You're reading this OneClass review at the perfect time because the brand is currently offering a discount on their Grade+ yearly subscription.
You won't need a OneClass promo code to earn a 20% discount on that yearly subscription. That's like getting two and a half months free! Imagine getting nearly three months of complimentary classes!
OneClass rewards its most diligent students for sharing their expertise with other users. You can receive anywhere from $6 to $24 when somebody signs up using your OneClass notes. If there was a system like that in place when I was in my undergrad then maybe I would've gone to class more!
For that deal, you should receive around 20% of each purchase when somebody registers for a OneClass account through the link in your notes.
Where to Buy OneClass
You can only purchase OneClass subscription plans on the brand's website, www.oneclass.com.
FAQ
Who owns OneClass?
Based on our research it seems that co-founders Kevin Wu, Jackey Li, Jack Tai, and Maggie Peng still own the majority of OneClass.
What is OneClass's Privacy Policy?
OneClass only collects customer information to help them if there are any issues with the site's features or functioning. Read the company's full policy here.
What is OneClass's Refund Policy?
You won't be able to receive a refund for your OneClass membership if you cancel your subscription before it expires. However, you'll still have access to the site and its materials until your subscription runs out. That means that you'll have to ride out your membership until the end.
How to Contact OneClass
I'll conclude this OneClass review by telling you how you can reach out and contact the company if you have any remaining questions:
---
Check out similar brands you might like:
Gordon Ramsay Masterclass Review
Get Access to Exclusive Deals
Subscribe for free to get exclusive deals in your inbox. 100% privacy