ProFlowers Review
About ProFlowers
ProFlowers is an e-commerce flower retailer based in the US. Shipping directly to the doors of customers and businesses, the company prides itself on customer satisfaction, proper floriculture practices, and worldwide availability.
Right off the bat, this ProFlowers review can let you know that the brand has made quite a name for itself in its over 20 years of business.
Pro-Flowers has an impressive 450K likes on Facebook and over 20K followers on Instagram, and received the highest score on the J.D. Power 2020 Online Flower Retailer Satisfaction Report. 
This ProFlowers review will take a look at the brand, its products, and what customers have to say in order to answer that one, burning question: Is ProFlowers a good company?
Overview of ProFlowers
ProFlowers was founded in San Diego in 1998 by entrepreneur Jared Polis, who is currently serving his first term as governor of Colorado.
The brand partners with local florists to provide speedy delivery of thoughtfully designed flower arrangements to customers across the US.
ProFlower's wide variety of bouquets and arrangements makes the company a go-to for any occasion. If you're looking to say "I love you," ProFlowers has you covered six ways from Sunday; if you go to Pro Flowers for funeral arrangements, there are a number of tasteful options to help you show your love as you say goodbye.
The brand proudly adheres to ethical floriculture practices. ProFlowers holds its suppliers to a code of conduct regarding their labor policies, ensuring that they provide adequate food, transportation, and pay for their workers, and strictly forbidding the use of child labor.
The brand also insists that its harvesters follow clearly set-out environmental regulations.  
This ProFlowers review has found that, after a successful first eight years, the brand was acquired by Liberty Media Co., which began expanding the scope of its business by moving into accessories and gifts, like Pro Flowers fruit baskets.
In 2014, the whole operation was purchased by the century-old floral delivery service Florists' Transworld Delivery (FTD).
Despite its acquisition by FTD, the brand retains its own identity, and the ProFlowers corporate office is still in its old home in San Diego.
Now that we've filled in some of the background, let's kick off this ProFlowers review with an overview of the company's primary highlights.
Highlights
Wide selection of floral arrangements for any occasion, broken down by event type, colors, or flower type, including Pro Flowers tulips, roses, lilies, orchids, etc.
Protective packaging to ensure flowers are delivered intact and pristine
Pro Flowers same day delivery available through local florists
Pro Flowers flower delivery available internationally through parent company FTD
Reasonable pricing
Afterpay available for installment payments
That's the broad picture—now it's time for this ProFlowers review to get down to the nitty-gritty. Let's take a look at some of the bestselling ProFlowers arrangements to get a better sense of what this brand has to offer.
12 Red Roses
Whether you're charming your sweetie on Valentine's Day or marking an anniversary, nothing shows you care quite like a fistful of roses. The 12 Red Roses bouquet is packaged in an attractive gift box, and comes with care instructions and floral food.
These bouquets start at $40. If you want to include a glass vase in order to present your roses in the perfect way, tack on a tenner for a final price of $50.
Smiles & Sunshine
Featuring a multi-hued array of alstroemeria lilies and multi-colored roses, the Smiles & Sunshine arrangement will bring a splash of vibrancy to any room.
Whether you're sending them as birthday wishes, showing your mom you care on Mother's Day, this kaleidoscope of color is sure to please.
With its bright and cheerful appearance, this also makes for a great Pro Flowers get well arrangement. The standard version includes 16 flowers and sells for $40 as a bunch, or $50 with a vase.
If you're looking for something larger you can go for the Smiles & Sunshine Deluxe, which includes 22 flowers and goes for $55 vaseless, and $65 with a vase. 
Mixed Roses
Up your rose game with this bouquet of 12 Mixed Roses. If the reds are reserved strictly for your swee'pea, this floral cornucopia can go to your mom, best friend, or the boss you're trying to kiss up to.
As soon as these beauties come out of the box, make sure you trim the stems and get them into room-temperature water with the flower food provided to ensure longer-lasting blooms.
The Mixed Roses bouquet starts at $40, and will run you $50 if you opt for the glass vase. A 24-flower version is also available for $55, or $65 with a vase. 
24 Long Stem Red Rose Bouquet
Say "I love you" and support your local florist with the 24 Long Stem Red Rose Bouquet. Beautifully arranged with trappings of greenery, these roses are presented in a delicate but sturdy glass vase that displays the elegant length of the stems.
Give your boo butterflies with the 24 Long Stem Red Rose Bouquet for $135. And if you're really looking to blow her away, up it to the 36-rose Premium package for $200.
Best Day Bouquet
The bright and bold Best Day Bouquet offers a spring-fresh mixture of roses, lilies, snapdragons, and button pom poms.
Artistically assembled and personally delivered by your local ProFlowers-certified florist, this room-brightener will let your friends or family know that they're appreciated. 
The Best Day Bouquet is available in four sizes, with varying price points:
Original — $61
Deluxe — $73
Grand — $85
Premium — $97
Sweet Thing Bouquet
If the Smiles & Sunshine and Best Day bouquets are anyone, anytime arrangements, the Sweet Thing Bouquet tells you your target market right there in the name.
Made up of carnations, Peruvian lilies, roses, and pompons, this would be a great prom-night bouquet for your date (or her mother, to let her know you're all class and have the Best Intentions).
Sourced from trusted growers, the Sweet Thing Bouquet is available in the following sizes:
Original — $58
Deluxe — $73
Grand — $93
Premium — $123
Pink Champagne Rose Bouquet
The Pink Champagne Rose Bouquet is a fun and flirty twist on the classic lover's gift. Displaying gorgeous shades of pink and white, these roses are delivered in bud form, so you can watch them bloom before your eyes.
The starting price point for this lovely bouquet is $40 for 12 roses on their lonesome, and $50 with a vase. If you want to go big, get a vaseless bouquet of 24 for $55, or add the vase and pay $65.
No matter the size, the Pink Champagne Rose Bouquet will brighten anyone's day.  
Sweet Surprises Bouquet
Whether you're sending it as a mid-week spirit-booster or as a floral expression of "I appreciate you," the Sweet Surprises Bouquet bouquet will leave its recipient beaming.
Featuring carnations, daisies, and roses, and styled by a local florist in a clear glass vase, this bouquet can be delivered to any doorstep in your area. 
Available in three sizes—Original for $56, Deluxe for $66, or Grand for $76—the Sweet Surprises Bouquet makes a great gift for any occasion.
The Valentine Bouquet
Combining the most romantic of flowers, the Valentine Bouquet is the perfect symbol of love. Featuring carnations, Peruvian lilies, and roses presented in a custom vase and surrounded by lush foliage, this is sure to make your sweetheart feel the love!
Available in three sizes at varying price points, there is a Valentine Bouquet for every budget. The Original sells for $60, the Deluxe goes for $75, and the Grand will set you back $105.
ProFlowers Reviews: What Do Customers Think?
This ProFlowers review has done some digging to see what previous and returning customers think of the company, its products, and its customer service.
Some ProFlowers customers were evidently quite happy to buy from the brand again. On Consumer Affairs, ProFlowers scores 3.9/5 stars based on over 2,500 reviews.
Commenters at this site praised ProFlowers for the variety, availability, and longevity of its flowers, the quality of the vases, as well as its "user-friendly website and fair pricing."
In a recent comment, one five-star reviewer offered a take that goes directly against the charges made against the brand by so many on other sites:
"This company is always on time & always consistent with the product that is expected. In addition, they have corrected any mistakes and that is another plus why my wife & I continue to use them. We have used them for sending flowers to family, friend and even each other when it is time for an anniversary, birthday, or just to say Hi and surprise each other."
That opinion is seconded on a Reddit thread that is largely dedicated to trashing ProFlowers and other online flower delivery services. Responding to the negative feedback, one repeat purchaser said:
"In my experience, proflowers has awesome customer service. You shouldn't have an issue either getting your money back or having a replacement set send out. Obviously you can't replace timing on Valentine's Day, unfortunately. Regardless, give them a call or post the photo on their FB page. They will make this right."
Is ProFlowers Worth It?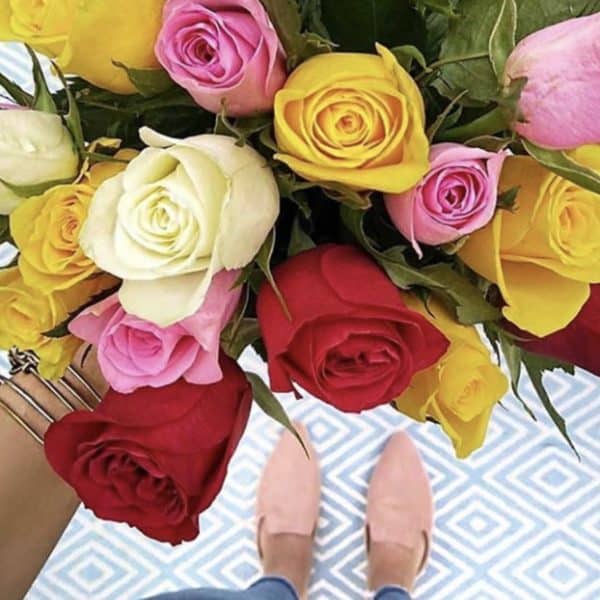 I considered several factors while writing this ProFlowers review in order to decide whether or not I should recommend this service.
While the brand does have its defenders, the repeated reports of delays or errors in delivery, less-than-ideal flower condition, and poor customer service leads us to suggest that you might want to look elsewhere.
ProFlowers has left many customers "hanging on special occasions" and leaving much to be desired when it comes to customer service.
While some customers have had great experiences, this ProFlowers review agrees with one of the many negative reviewers, who recommends buying your flowers from a local florist to "avoid frustration and an incurable headache."
ProFlowers Promotions & Discounts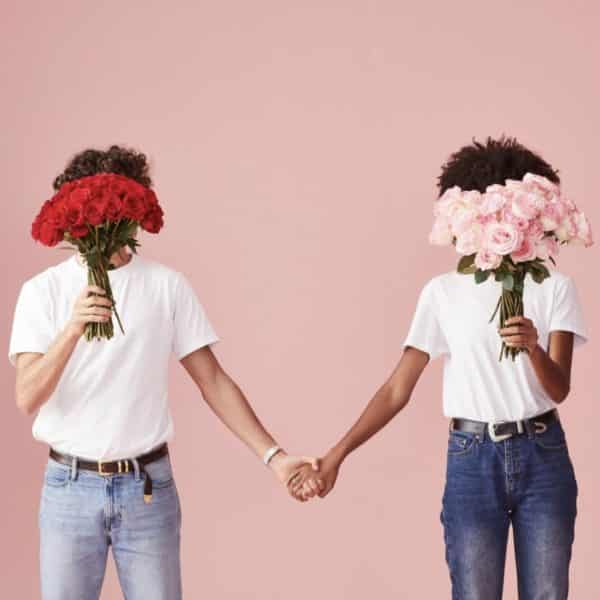 If you've read the above and are still willing to take the leap, this ProFlowers review has dug up some Pro Flowers discounts that you should apply, you brave soul you.
There is no Pro Flowers sale on at the moment, but if you go to this page on the brand website, you'll find a variety of Pro Flowers coupons. Currently, you can save $10 on orders of $49 or more, 20% off for orders of $39 or more, or a straight-up 15% off on any order.
The Los Angeles Times website currently has a ProFlowers coupon code for a variety of discounts. There is also the Pro Flowers Groupon page, which has a regular Pro Flowers promo code for various deals and savings.
Where to Buy ProFlowers
ProFlowers bouquets and arrangements can be purchased through the brand's organic website. Shipping to Canada is available on the website of ProFlowers' parent company, FTD.
FAQ
Does ProFlowers use local florists?
Yes, ProFlowers does use local florists.
Does ProFlowers have free shipping?
There is no Pro Flowers free delivery. Shipping fees are covered under service fees, and are different from delivery fees.
How much is ProFlowers delivery?
Delivery costs range from $5 to $40. The precise cost is calculated based on time of year, location, product selected, and delivery date.
How long does ProFlowers take to deliver?
Pro Flowers delivery time can range anywhere from a few hours to a few days. It all depends on the product purchased, the desired delivery time and date.
You can go to the ProFlowers tracking page here to check the progress of your delivery.
Does ProFlowers refund?
If you are unsatisfied with your order, you can contact ProFlowers within 7 days of arrival to apply for a refund. Customer service is reachable via email or 24/7 live chat.
What is ProFlowers' Return Policy?
If you or the recipient is unsatisfied with a ProFlowers delivery, you can contact customer service and request redelivery or a full refund. Follow the steps outlined in the answer above.
How to Contact ProFlowers
If you've got any questions about this brand that were not addressed in this ProFlowers review, there's nothing for it but to get in touch with the brand itself.
To avoid confusion, the company did not make its contact number a phoneword like "1800 ProFlowers," as that would have caused brand confusion with one of its competing services, 1-800-Flowers.
Instead, you can reach ProFlowers at 1-800-580-2913 or via the 24/7 live-chat on the company's website. 
---
Check out similar brands you might like:
Get Access to Exclusive Deals
Subscribe for free to get exclusive deals in your inbox. 100% privacy