Torras Review
About Torras
How many times has your excitement over a new phone been squashed when some nasty cracks ruined its screen? Those cracks are the acne of smartphones. They're harmless but ultimately unsightly.
Thankfully your phone doesn't have to go through puberty in order to make cracks a thing of the past. Torras creates slim and minimal phone cases that can keep your phone safe and sound.
Torras has been featured by publications like Rolling Stone, Trendhunter, and Gearculture. Its popular phone cases have earned them a decent following online, with 38k likes on Facebook and over 1.8k Instagram followers.
My Torras review will go over the brand's vision, their products, their production, their prices, what customers think about them, and more so that you can decide whether you want to put your phone in their hands.
Overview of Torras
Torras has been striving to keep life simple for its customers since 2012. That's the principle that they've stuck to and it guides every aspect of their business model. Their products are simply designed, simple to use, and easy to install.
The Shenzhen-based company is a lifestyle brand that sees how cluttered modern living has become. Since we always have our phones with us, they are constantly in danger of an accidental drop. Once that happens, you're either stuck with a broken phone or have to shell out hundreds of dollars for a new one.
That's where a phone case steps in. But there are so many options it can be tough to choose which one is right for you, and worth the money.
Torras wanted to provide people with security without any additional costs or barriers. Their products come as they are. You don't need a Ph.D. to decipher how to use a Torras case, and that's exactly how the company wants it.
They know that you always want your phone with you, no matter if you're on a short trip to the mall or going hiking in the woods. They make minimalist phone cases and screen protectors that can protect your most precious mobile devices.
Their goal is admirable and their products are clean, but does this result in real-world success? I'll answer that question in this Torras review, but first, let's look at some of what the company does best.
Highlights
Designs minimalist phone cases for most Apple and Android smartphones
Sells screen protectors, lint removers, and necklace fans
Fast shipping times to US destinations
Can deliver their products to most countries
Free shipping on all orders over $49
All products are covered by a 1-year warranty
180-day return policy
While Torras' main focus is phone cases, you can see that's not all they offer. An intriguing mix of products for sure. Interested? Then keep reading as I will check out some of their best-selling products next.
Torras iPhone Case Review
Torras phone cases reflect the sleek design philosophy that the company was founded on. They're minimalistic, deliciously simple, and relatively affordable. I'll cover some of our favorite Torras iPhone cases up next.
Torras iPhone Case 13 Pro Slim Fit Series Review
We've all seen people who have phone cases that look like miniature briefcases, noticeably sticking out of their pockets. Those are great if you might drop your phone off of a 12-story building, but they're impractical for the average person.
The Torras iPhone Case 13 Pro Slim Fit Series is a better fit for an era where most women's pants still don't have pockets. This case hems tightly to your iPhone without adding unnecessary bulk so it can protect your device without weighing it down.
This case is as thin as they come. It measures just 0.03" thick and it's made from hard matte. The case pokes out further around the edges of the screen and the camera so that any accidental drops shouldn't damage those fragile parts.
The matte material of this phone case has an easy-to-grasp velvet texture. This coating also prevents scratches, dust, and fingerprints from ruining the case's exterior.
As evidenced by its name, this Torras phone case is only suitable for the iPhone 13 Pro. If you happen to own one, then this might be the best case for its value. You can buy it for $19.
Torras iPhone Case 13 Pro Max MoonClimber Series Review
The next phone case I'll take a look at adds an extra feature that is perfect for media lovers. The Torras iPhone Case 13 Pro Max MoonClimber Series has a stand that can support your phone at three different angles.
It can hold your iPhone 13 Pro in portrait orientation or in landscape view with either the left or the right side facing upwards. Your choice!
It also has a blue-crystal-infused coating which allows it to remain transparent yet scratch-resistant. You should be able to show off your iPhone's color through the case because of this technology.
The MoonClimber case also boasts military-grade protection thanks to its shock-resistant polymer composition. This should eliminate the vibrations that damage phones when you drop them.
Like the previous item I spoke about in this Torras review, this case has an elevated lip around the iPhone's camera and screen for added protection.
You can purchase the Torras iPhone Case 13 Pro Max MoonClimber Series for $26.
Torras Accessories Review
This brand sells more than just protective phone cases. The upcoming section of my Torras review will give take a look at some of the company's other products. Many of these accessories pair well together so keep reading in case you want to add some more to your cart.
Torras Neck Fan Bladeless Review
The Torras Neck Fan Bladeless is an ingenious device that sits around your neck and can cool you down through those hot summer months.
Don't worry though, because it doesn't use blades to circulate cool air. Instead, the machine has internal blades that rapidly push the air out of 48 small outlets. These holes can provide your entire neck with a nice cooling breeze.
This device has an 1800 mAh working capacity and can fire up in as little as three seconds. Its battery can last up to 2.5 hours on its highest setting, but you can slow down the speed to extend its battery life to 7 hours.
Additionally, this product only produces 31db when it's running. That's quieter than most cell phones. You shouldn't feel like there's a jet engine underneath your chin when you turn this product on.
Keep your summer cool and hands-free with the Torras Neck Fan Bladeless for $60.
Torras Screen Protector iPhone 13 Pro Max Boundless Series Review
The final item I'll speak to you about is a perfect companion piece for the MoonClimber phone cases mentioned earlier in this Torras review. It can protect your iPhone 13 Pro Max's screen from falls up to 6' and sustain nearly 15kg of pressure before it splinters.
Most screen protectors seem like they require a surgeon's steady head to properly install them unless you like having a phone screen cluttered with air bubbles. The Torras Screen Protector iPhone 13 Pro Max Boundless Series looks to be the easiest screen protector to install on the market.
If it's not the easiest then it's arguably one of the fastest. Torras claim that it should only take most shoppers 5 seconds to snap the protector onto their screens. They include an installation kit so that you can have a clean and clear attachment process.
Speaking of clearness, this screen protector should remain as clear as glass for its lifespan thanks to its oil and waterproof layer. It can deflect fingerprints and smudges from ruining your viewing experience.
Keep your phone screen safe by purchasing the Torras Screen Protector iPhone 13 Pro Max Boundless Series for $30.
Who Is Torras For?
Torras phone cases are for the clutzes, the butterfingers, and the clumsy people who feel nervous when they take their phone out in public.
Torras' phone cases are designed to mesh with your hands so that they won't slip out of your grasp. Since they're so lightweight and smooth they shouldn't tax your hands, meaning it shouldn't be a chore to keep them safe.
Torras Reviews: What Do Customers Think?
It's crucial that I include a section dedicated to customer reviews because the company is so dedicated to providing stellar customer service. I feel that it's only fair for you to know how well they perform by telling you what customers really think about them.
I'll start with the average customer scores on Amazon of some of the products featured in this Torras review:
iPhone 13 Pro Slim Fit Case: 4.5/5 stars after 108 ratings
iPhone 13 Pro Max MoonClimber Case: 4.6/5 stars from 2.9k global ratings
Bladeless Necklace Fan: 4.3/5 stars from 953 ratings
Many of these positive testimonials came with comments about the durability of the products. People felt more secure when they placed their phones inside of a Torras phone case. The cases were universally heralded as lightweight and efficient.
I wanted to know what people said about Torras elsewhere, so I took to the brand's Facebook page to see what was popping up. It turns out that customer satisfaction was strong as over 70 people gave the brand an average of 4.7/5 stars.
One happy Facebook user wrote: "From the moment I ordered the screen protector for my iPhone XR from TORRAS, their attention to detail and treating me like a valued customer has been exemplary. The product arrived in a timely manner, in a secure package, and with all the items needed to fit the screen protector accurately and create a first-class finish."
Other Facebook users spoke about the great feel of Torras' phone cases. Their unique textures were smooth yet didn't slip out of their hands. Customers said the case glided out of their pockets but remained secured in their hands if they were jogging.
People also praised Torras' customer service team. Some users shared how they experienced delays in shipping or products that weren't delivered and Torras was quick to help them out.
This is how one Torras reviewer detailed their experience with the brand: "I received my Torra case today and love how easy to place it on my phone without leaving my phone bulky. Great product and the service you get is fast and on point at any time of the day."
The final outlet I pulled Torras customer scores from was ReviewMeta, a website that compiles scores from sites like Amazon to give an overall rating. Things look great here too with Torras getting an average score of 4.3/5 stars from over 70k reviews. A lot of reviews here echoed the same positive comments as the other websites I looked at.
Is Torras Legit?
I think that Torras is trustworthy because of the high number of customer testimonials that specifically praised the brand's customer service. People said that Torras willingly and enthusiastically answered their questions and worked through problems with them. They are legit.
Is Torras Worth It?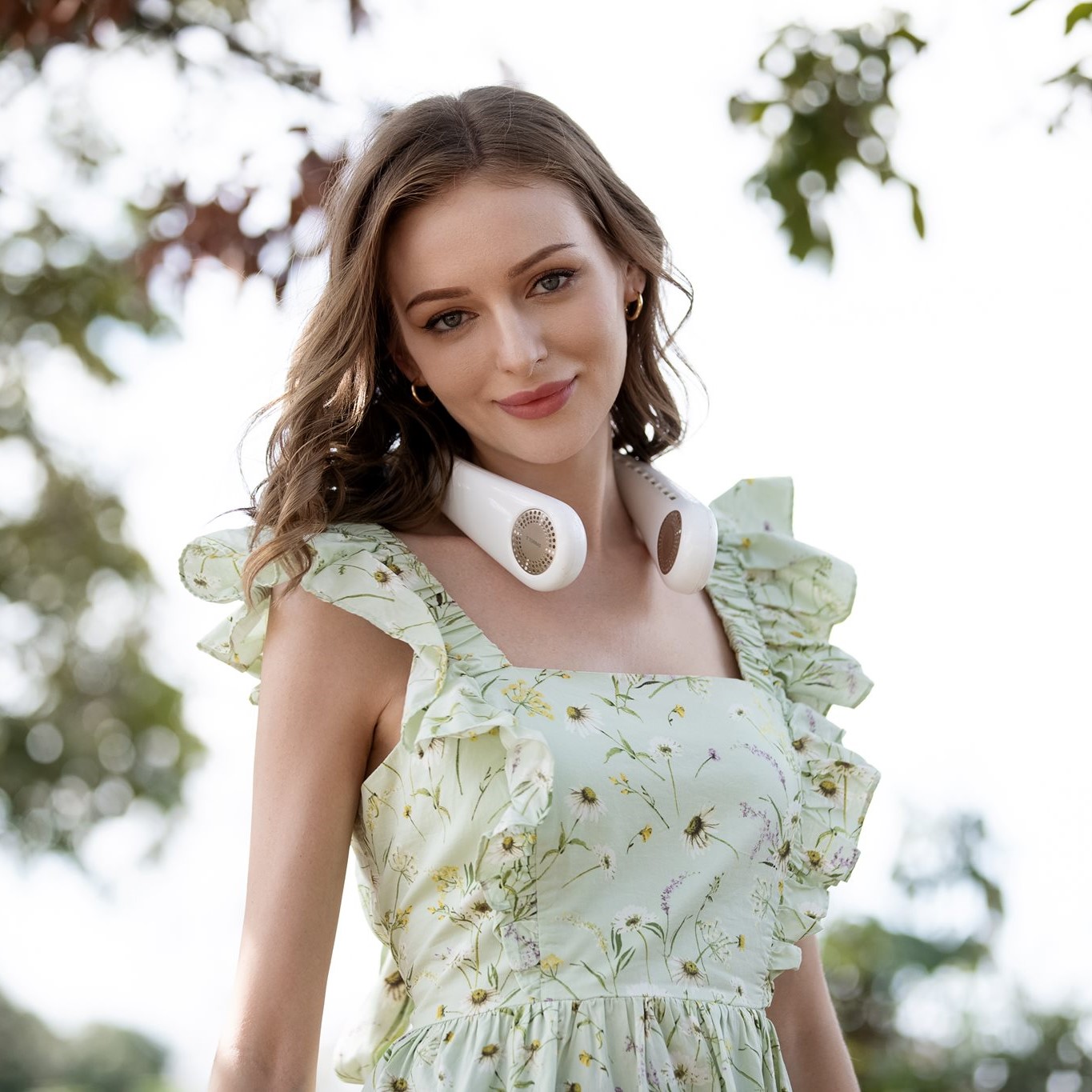 Torras is worth putting some money and time into because their cases are less expensive than other brands. Even though their cases may gather some war wounds over time, they're affordable enough that you can stock up on two or three at once so that you're always prepared.
Torras Promotions & Discounts
The only promotion that I found during the course of this Torras review was the opportunity for you to save $3 on your first purchase.
They'll send you a discount code if you subscribe to their email newsletter which also includes information about new products and potential upcoming sales.
Where to Buy Torras
Did something in this Torras review catch your eye? You can buy their products through the website, torraslife.com, or on their Amazon store page.
FAQ
Who owns Torras?
Despite our best efforts, I wasn't able to find out who owns Torras. It seems that they are a smaller brand but I can't say anything for sure since there isn't enough public information on the subject.
Does Torras ship internationally?
Torras does ship its products internationally. They claim that international orders should take anywhere from 7 to 14 business days to reach their destination.
What is Torras' Shipping Policy?
Torras offers free standard shipping on all US orders over $49. However, you can pay an extra $10 to speed up your delivery time.
Orders delivered through standard shipping should arrive at their destination within 2-5 business days.
What is Torras' Return Policy?
You'll have up to 7 days to return most Torras products to receive a refund or a replacement. However, Torras offers a limited lifetime warranty that will cover any defects or issues you see when it is delivered. Check out the full details here.
How to Contact Torras
I'll conclude this Torras review by telling you how you can contact the company with any remaining questions or if you have any concerns with your orders. You can use one of the below:
Email:

[email protected]

Contact Form: Here
Phone: +86 18818575861
Live Chat on their website
---
Check out similar brands you might like:
Get Access to Exclusive Deals
Subscribe for free to get exclusive deals in your inbox. 100% privacy