10 Best Personalized Wellness Plans
Finding The Best Personalized Wellness Plan
Wellness can come in all shapes and forms. Eating a salad. Getting more sleep. Dumping a toxic partner. All of these things work towards the same goal—taking care of yourself. Essentially, wellness is all about self-care and adopting healthier habits. To help kick start your own, here, I'll tell you all about the best personalized wellness plan.
While the word was officially coined in 1950, the concept of wellness has been around since ancient times. Ayurveda, the practice of alternative medicine, has seen light since 3000 BC.
Traditional Chinese Medicine was quick to follow, and though the idea of practicing healthy habits became muddled throughout the centuries, in 2010, we saw its massive resurgence. Now, wellness is the hot topic of every season and the focus of a $1.5 trillion market.
Why? Because at the end of the day, we all just want to feel better, and ultimately, live better. Coming up, I'll guide you through our top 10 picks for the best personalized wellness plan.
The 10 Best Personalized Wellness Plans
#1: Beyond Body
Beyond Body is an awesome place to kickstart this best personalized wellness plan list. The brand is dedicated to helping you thrive, taking a super personal approach to weight loss and better health in general.
It has one of the most in-depth quizzes we've taken and really gets into your current diet and activities before recommending your plan. After all has been answered, you'll receive a personalized book with an action plan for the next 28 days.
With Beyond Body, you'll reduce the risk of returning to old habits after you finish the plan because it isn't a short-term diet, it's a transition into your new healthy lifestyle. In fact, you'll never need to buy another diet book again.
Your personalized book will be sent digitally 24 hours after you sign up. Bundle it with a hard copy for $65. There are no other associated fees unless you want to sign up for the app.
Highlights
Digital & hardcopy options
Optional app membership
Not a diet
28-day plan
Book is relevant for life
#2: Noom
Noom is an app-based health plan that meets you where you are and helps you adopt healthier habits. By approaching weight loss and wellness from a behavioral standpoint, it helps educate you about food, exercise, and the science of weight loss so that you'll view it differently.
Along with helpful tips and articles, Noom offers a meal plan and all the tools you need to track your food, exercise, and weight. Your subscription will be totally personalized and is based on answers you provide in your initial quiz. Noom is free for your first week then about $17 per week if you pay for a year upfront.
Highlights
Free week trial
Educational
Fitness & food tracker
Recipes, workouts, meal plans
App-based
#3: Mealime
If part of your wellness routine is eating well, you might want to consider Mealime. This service isn't so much of a diet plan as it is a helpful app that lets you plan meals, order groceries, and cook delicious food.
With that said, it is totally personalized, and you'll pick from 8 different types of diets with the option to avoid 12 allergenic foods and 124 commonly disliked ingredients. Use the Meal Planner Pro to stay organized and free up time for other wellness activities like meditating or going to the gym.
With incredible variety among its chef-developed recipes, there are tons to sort through and many that look downright delicious. The service's basic features are free and the planner is just $3 per month.
Highlights
Very affordable
Creates shopping lists
Option to order groceries online
Personalized to your diet & likes
#4: Simple Intermittent Fasting
Some experts suggest intermittent fasting is the best thing you can do to increase your wellness. Linked to a longer lifespan, weight loss, and a clearer mind, many folks around the world have seen much success with the practice.
Simple wants to make intermittent fasting as easy for you as possible. Providing a personalized service through an app, you'll answer questions about your current habits and goals, then track your diet and exercise.
Along with a fasting time, activity tracker, and water tracker, you'll get to see personal health insights to gain further understanding of how fasting is positively affecting your body. Simple offers its basic service for free but you can sign up for advanced features for $41/12 week term.
Highlights
Affordable
Free basic features
Intermittent fasting app
Personal health insights
#5: Fastic
Fastic is the last intermittent fasting app I'll feature on this best personalized wellness plan list. After signing up, I found this one super easy to use and enjoyed the daily reminders of when to start fasting and when to stop.
The timer that shows you what your body is doing at the current time in your fast is super helpful in sticking to the remaining hours and is something that sets it apart from others out there.
Fastic keeps things personalized by asking you about your current diet and eating schedule and letting you pick an intermittent fasting plan that works with your life. You'll learn the science behind fasting and have tons of free resources to help you stick with your plan.
While there aren't any recipes or meal plans, you can log your meals and activity and see your progress over time. Base features are free, upgraded options are $2 per week.
Highlights
Explains the science behind fasting
Helpful, convenient features
Easy to use app
Affordable
#6: Keto Cycle
We've covered intermittent fasting, so what about the other diet of the moment, keto? While the focus of this best personalized wellness plan list isn't weight loss, the two concepts are often blurred since eating healthily is one of the most important pillars of wellness.
Keto Cycle starts with a quiz to get to know your current habits so that their personalized meal plan can be tailored to where you're at now. Their aim is to offer you a meal plan you'll actually stick to, so you can expect recipes with ingredients you like and portions that make sense.
The Keto Cycle app strictly offers a personalized meal plan, which you'll follow along with and log what you ate. Unlike the way you'd have to count macros if doing keto on your own, everything is already pre-calculated in the app, taking the mental strain out of following the diet. Prices range from $1.25-$2.75 per week.
Highlights
Affordable
5 recipes per day
No counting macros
Meal planning app + recipes
#7: Sakara
Plant based options haven't made an appearance yet on this best personalized wellness plan list, but if you're of the vegetable persuasion, you'll definitely like Sakara. Taking on holistic wellness from a nutritional angle, Sakara delivers wholesome, healing food and programs to help rebalance your life.
Using science-backed nutrition, Sakara wants to change your life for the better, and if you live in the US, you can sign up for one of their nutritional programs that deliver meals, snacks, teas, expert advice, and support when you need it. Their 10-Day Reset program is $195 while the Level II Detox is $450.
Highlights
Plant-based wellness
Personalized advice & support during your program
Choose your favorite meals
Premium quality & service
#8: G-Plans
Celebs need to lose weight and get fit in a flash, so it's no wonder that everyone is clamoring to work with celebrity nutritionists. G-Plans was developed by Dr. Philip Goglia, a man who's worked with stars like Brie Larson and Chris Hemsworth to get them in shape for Marvel movies.
G-Plans starts with a 30-second quiz in which its experts will determine your metabolic type. From there, they will recommend your personalized plan. Over time, your needs will change, and your plan will change with it. G-Plans costs about $40 per month.
Highlights
Created by a celebrity nutritionist
Metabolic typing
Quick & painless quiz
Totally personalized to your body
#9: Rootine Vitamins
Rootine is the first name on this best personalized wellness plan list that isn't a diet plan. Instead, it gets to know your body on a cellular level, recommending a custom vitamin routine to help you feel your best.
To begin, you'll take the online Lifestyle Test, and while you can still get personalized service, they recommend taking the DNA and Blood Vitamin test for better results. If you're interested in either of the tests, they're both $125. A 90-day supply of vitamins is $70.
Highlights
Truly personalized plans
Vitamins based on your lifestyle & DNA
Delivered to your door every 3 months
Affordable monthly fee
#10: Sun Genomics
We've reached the last name on this best personalized wellness plan list, and like Rootine, it's one that takes a look at what's going on inside your body before recommending supplements. Sun Genomics' specialty is probiotics, and to start, you'll order the Flore Gut Health Test Kit.
When your results are in, the brand will show the results of your gut's microbiome and recommend which products you should take for balance or support. Delivering them as a monthly plan, Sun Genomics helps you increase your wellness by caring for your gut.
The Sun Genomics Flore Gut Health Test Kit regularly retails for $249 but is on sale for $169. A month's supply of custom probiotics is $79.
Highlights
Custom probiotics
Analyzes your microbiome
Recommends personalized routine
Delivered to your door monthly
What Are Personalized Wellness Plans?
Personalized wellness plans are becoming increasingly popular as people look for ways to improve their health and well-being. There are a number of factors to consider when creating a personalized wellness plan—including diet, exercise, and sleep.
In addition, many people find a wellness plan helpful in terms of tracking their progress and setting goals. And while there's no one-size-fits-all approach to wellness, personalized plans can be an effective way to achieve better health.
Personalized Wellness Plan Types
Personalized wellness plans are becoming increasingly popular as people strive to live healthier lives. There are many different types of personalized wellness plans, and the best one for you will depend on your individual needs and goals.
Some common elements of personalized wellness plans include nutrition counseling, exercise protocols, stress management, and sleep guidance. By working with a healthcare professional to create a personalized wellness plan, you can take control of your health and improve your overall quality of life.
Do You Really Need A Personalized Wellness Plan?
Personalized wellness plans are all the rage these days. So, you may be wondering if you really need one. After all, there's a lot of information out there and it can be overwhelming. The truth is, everyone's needs are different.
Fortunately, a personalized wellness plan can help you figure out what works best for you. It can also save you time and money by helping you to focus on the areas that will have the most impact on your health.
So, if you're looking to improve your overall health and well-being, a personalized wellness plan may be just what you need. To find the best plan for you, talk to your doctor or a qualified health coach.
Why A Personalized Wellness Plan May Not Be Good For You
Promising everything from weight loss to better sleep, it's no surprise that many people are eager to sign up for a personalized wellness plan. However, there's a downside to these plans that you should be aware of. Basically, personalized wellness plans are, by their very nature, personalized.
This means that they're based on your specific goals, health history, and current fitness level. While this can be an advantage, it also means that the plan may not be suitable for everyone. So, if you have any health concerns or are unsure about your fitness level, it's always best to consult with a doctor or certified fitness professional before starting any new health regime.
How Long Will A Personalized Wellness Plan Last?
Personalized wellness plans are a great way to get on track with your health and fitness goals. But how long will your plan last? The answer depends on a few factors, including your overall health, your motivation, and your commitment to change.
For instance, if you're healthy and have no major underlying health conditions, you can expect your personalized wellness plan to last for at least six months. However, if you have a chronic condition or are starting from a place of poor health, it's likely that you'll need to make some lifestyle changes in order to see lasting results. In this case, it's best to work with a healthcare professional to design a plan that meets your specific needs.
What Makes A Quality Personalized Wellness Plan
A personalized wellness plan is an evidence-based, comprehensive approach to improving health and well-being. It starts with an assessment of each individual's physical, mental, and social needs. From there, a wellness plan is tailored specifically to the individual, with the goal of achieving optimal health and well-being.
There are many different things that can be included in a personalized wellness plan. However, the most effective plans share several key features.
Here's a breakdown of each one:
Based on a thorough assessment of the client's needs: The assessment should include input from the individual themselves, as well as from healthcare professionals, family members, and other important people in their life.
Developed in partnership with the client: The plan should be designed with each person's goals and preferences in mind.
Flexible and adaptable: The plan should also change as the individual's needs change over time.
Involve all aspects of a person's life: This includes their physical health, mental health, social relationships, work life, and leisure activities.
Regularly reviewed and updated as needed: Getting a professional to go over the plan periodically and help make adjustments is a good idea.
Ultimately, these plans provide a unique opportunity to improve your health and well-being. And by taking a comprehensive approach that's tailored specifically to you, a personalized wellness plan can help you achieve your health goals and live a happier, healthier life.
Benefits Of A Personalized Wellness Plan
Personalized wellness plans can motivate individuals to make healthy lifestyle changes. They can also help them to stick to those changes over time. In addition, they can improve a person's overall sense of well-being, leading to better physical health and increased productivity.
Furthermore, personalized wellness plans can help people to manage chronic conditions and prevent the development of new ones.
How To Shop For The Best Personalized Wellness Plan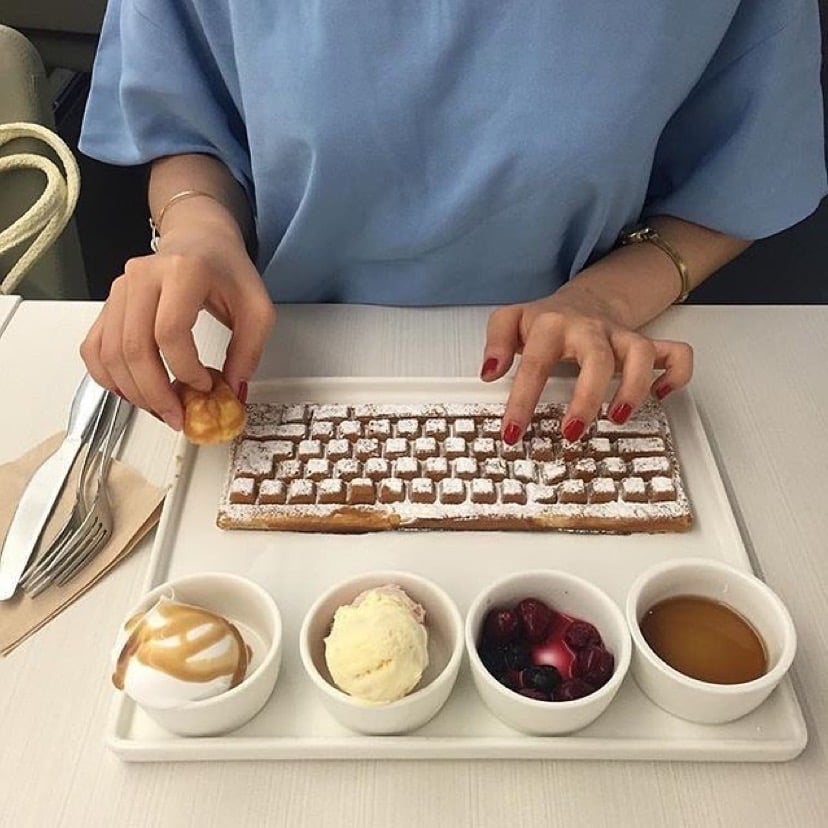 Personalized wellness plans are becoming more popular as people become more health conscious. A personalized wellness plan is a program that's designed specifically for you, based on your unique health goals.
There are many factors to consider when choosing a personalized wellness plan—such as your budget, your health goals, and the level of support you need.
Here are some tips to help you choose the best personalized wellness plan for you:
Figure out what your health goals are. For example, do you want to lose weight, get in shape, or just feel healthier?
Research different personalized wellness plans and find one that fits your budget and meets your needs.
Make sure the plan you choose provides the level of support you need to succeed. For example, some plans offer online support, whereas others may have in-person meetings or group support.
Ask your friends or family if they have any recommendations for personalized wellness plans.
Read reviews about other people's experiences with various plans.
Taking the time to find the best personalized wellness plan for you will pay off in the long run, as you'll be more likely to stick with the program and see results.
FAQ
What things should you consider when preparing your wellness plan?
As previously stated, a personalized wellness plan is an approach to health that's tailored to the unique individual. There are many factors to consider when developing a personalized wellness plan—including genetic makeup, lifestyle, diet, and exercise, to name a few.
By taking into account these various factors, individuals can put together a plan that will best meet their needs and help them to reach their health goals. And while there's no 'one size fits all' approach to health, a personalized wellness plan can be an invaluable tool for achieving optimal wellness.
How do you set goals for wellness?
In order to set goals for wellness, first of all, it's important to understand what wellness means to you. Everyone has their own unique definition of wellness, and as such, will have different goals when it comes to achieving it. Once you have a clear understanding of your own definition of wellness, you can begin to create a personalized plan for achieving it.
How do you measure the success of a wellness program?
There are a number of factors to consider when measuring the success of a wellness program. Here's a quick rundown of a few of them:
First, it's important to look at participation rates and see whether others are actively engaging in the program.
Second, it's a good idea to track changes in your health—including your weight, blood pressure, and cholesterol levels.
Finally, consider the cost of the program and decide whether it's providing enough value for the money.
By taking all of these factors into account, you can get a clear picture of whether your wellness program is working for you.
Final Thoughts
Since wellness looks different to everyone, never compare your progress to someone else's—we're all at different stages, have different goals, and have different bodies. Whether you're interested in rebalancing your gut or embarking on a new lifestyle, we hope you've found the best personalized wellness plan for you.
---
Check out other top brands we've curated below:
10 Best Wellness Subscription Boxes
Get Access to Exclusive Deals
Subscribe for free to get exclusive deals in your inbox. 100% privacy