14 Best Tea Brands
How to Choose the Best Tea Brands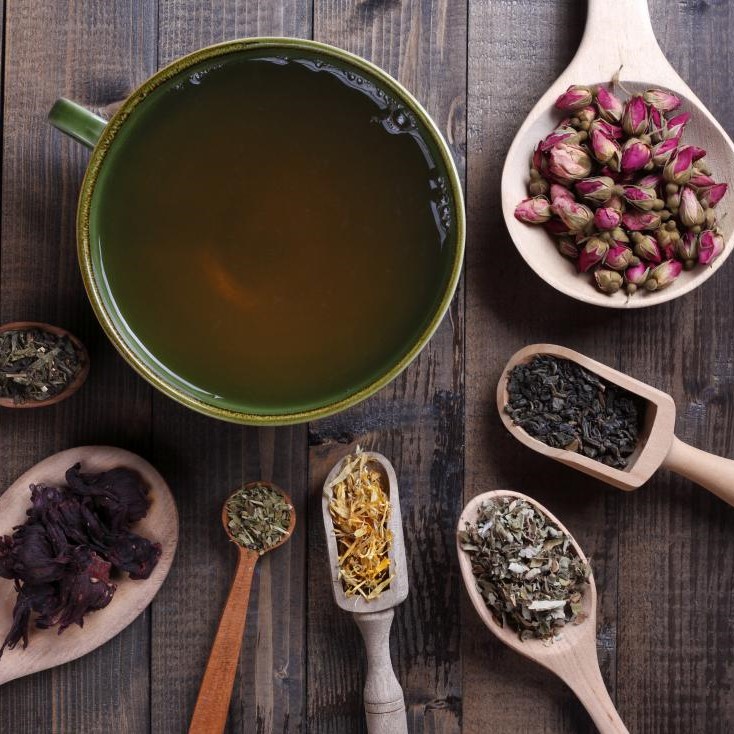 Tea is more than a beverage, it's a feeling, a mood, and a moment. Used in ancient medicine for hundreds of years, over time, tea has become something drinkers turn to in times of solace, for energy, comfort, or the simple pleasure of sipping something hot.
From health-boosting varieties to new-age dessert-inspired flavors, people around the world flock to the beverage and stock their cupboards with stashes of their most treasured blends.
"Since tea has a gentle stimulating effect on the brain, drinking it can help beat stress and boost your energy levels in a healthy way," said Dr. Carrie Lam.
Meet the Expert: Carrie Lam, MD
Dr. Carrie Lam, MD, DABFM, ABAARM, FAAMFM graduated with a Bachelor of Science in Fine Arts from Pacific Union College, California, and earned her Doctor of Medicine degree from Loma Linda University, California.
Dr. Lam is board certified in family medicine, and Anti-Aging and regenerative medicine. She has completed her fellowship in Anti-Aging Metabolic and Functional medicine and is a graduate of the Institute of Functional Medicine's Applying Functional Medicine in Clinical Practice (AFMCP) Course.
Dr. Lam won a Medical Scholarship Award for Preventive Medicine and is an author of the international best selling books Advanced Symptoms of Adrenal Fatigue Syndrome: A Metabolic Approach and Adrenal Fatigue Syndrome Cookbook. She is a part of Lam Clinic.
Today, tea is an experience akin to that of candy, of course, with less sugar and more antioxidants. Thanks to the way modern brands have created a culture around tea, the market is booming, and tea houses, shops, and boutiques are opening around the world to offer their take on the traditional drink.
This best tea brands list will feature our top 14 picks, showcasing how they began, what they have to offer, and why we think they deserve your attention.
Things to Consider When Buying the Best Tea Brands
Before we get into it, there are a few things you might want to keep in mind when shopping for the best tea bag brands. The first question you should ask yourself is, do you want tea, herbal tea, or something else entirely?
Most brands on this list offer both herbal and classic teas, while some are all about flavor combinations that don't resemble either.
Often, newcomers to the world of tea pick a classic tea but find it too powerful. What they really want is herbal or a blend. If you're unsure about your taste, read the ingredients and figure out what you like. Or, choose a sampler pack.
After you're set on a type, consider the format—loose leaf or tea bags. Certain more commercial brands on this list also offer K-Cups or sampler pods, and while there isn't anything wrong with the last two methods, they're not generally a go-to for hardcore tea enthusiasts who vote loose leaf all the way.
And while we're on the topic of enthusiasts, do you care where your tea is from? Certain names on this best tea brands list source their leaves from sustainable farms in special parts of certain countries. If you're a stickler for location, look out for the tea's origin.
Searching for where your tea came from? You'll probably find out whether it's organic or not in the process. Most of the names on this list use organic ingredients, but not every product will. So stay diligent if that's something you're passionate about.
If you have high standards, you're probably used to higher price tags. Some types of tea mentioned here can get expensive, while others you can pick up casually from any grocery store for just a few bucks.
Now that you know what to look out for, let's get things started.
14 Best Tea Brands
So, with that out of the way, let's take a glance at some of the best tasting tea brands. We hope that you took note of all the things you should look out for.
1. Bellocq
Bellocq's history starts with a mutual love for tea between founders Michael and Heidi Shannon in 2010. Based in Brooklyn, New York, the tiny tea shop offers single-estate teas sold by the whole leaf only.
Its tea offerings are all mixed by hand. There's an organic simplicity to the brand—one that provides a sense of calm to an otherwise chaotic city. Developed to tell the story of the history of tea, Bellocq teas focus on the entire experience of sipping, from the scent of the dry leaves to the gentle heat wafting off a fresh cup.
Sourcing from top-of-the-line estates in China, India, Nepal, Vietnam, and a handful of others, the brand's teas are grown at high elevations, with most choosing organic practices.
Bellocq's founders still dedicate a few months of the year to visit the estates, look into new teas, and ensure their high standards are being met. It's their hands-on approach that makes this one of the best loose tea brands on the market today and something its customers take to heart.
With a historic, natural approach, Bellocq is a wonderful choice for those who are interested in a tea's backstory and preserving its place in modern culture. In its collection lies all the classics, like white, oolong, and matcha. You'll also find tea blends, wellness teas, and iced tea varieties.
In terms of cost, Bellocq's 30oz tins – 1lb bulk bags of luxury blended loose-leaf tea vary from around $15-$82. But, the brand also carries some premium teas that range from 2oz for about $61 to 1lb bags for $300+.
2. Pique Life
If you're fond of innovators in tea, then you will admire Pique Life. Founded in 2014 by Hong Kong native Simon Cheng, Pique Life brings high-quality, doctor-approved health solutions made from exotic ingredients sourced from some of the most biodiverse places worldwide.
After suffering from numerous health issues due to the "rat race" which is life in America, Simon decided to embark on a healing journey that would take him across the globe, where his relationships with farmers, scientists, tea masters, and traditional medicine doctors began.
Today, Pique Tea keeps those relationships central to its mission of helping people realize complete health transformations from head to toe. And if you're unhappy with your Pique results, the brand offers a 30-day 100% happiness guarantee— talk about commitment to its customer base!
Championed by health professionals like celebrity nutritionist Kelly LeVeque, Dr. Will Cole, and bestselling author Mark Hyman, Pique Life is the first tea company to Triple Toxin Screen all products for heavy metals, pesticides, and toxic mold. Using only organic loose leaf grade tea leaves to produce Pique's signature Tea Crystals, the company cold brews them for up to 8 hours to extract all their benefits.
Essentially, Pique Life came up with a process that helps preserve up to 12-times the nutrient content of its Tea Crystals compared to other teas on the market, giving you the most bang for your buck health benefit-wise.
Pique Life Sun Goddess Matcha is among the brand's most popular Tea Crystal options, offering tons of support to the skin, nervous system, and metabolism thanks to the product's high antioxidant and L-theanine contents. The 100% organic ceremonial grade matcha is made by third-generation tea masters using 130-year-old techniques. You get 28 servings in each carton (56g) for $58, or subscribe and save 10%.
The Sun Goddess Matcha also comes in a large tin of 35 servings (70g) for $68. Again, you can also subscribe and save 10% on the container.
What truly sets Pique Life apart from other tea brands is that its dissolvable tea crystals eliminate the need for a tea bag and brewing time. All you need to make a cup of Pique tea is to add the crystals to a cup, add 8oz of hot water (never boiling), and stir!
Pique Life Tea Crystals also come in flavors such as Pu'er Black Tea, Miss Grey Black Tea, Mint Sencha Green Tea, Sacred Lily Oolong Teea, Peach Ginger Black Tea, Passion Fruit Green Tea, and Spearmint Herbal Tea.
We give Pique bonus points for using zero preservatives, refined sugar, or additives. The brand's products are also vegan, non-GMO, and gluten-free!
3. Twinings
As long as you don't live on a desert island in the middle of the Atlantic, you've probably heard of Twinings—but even then, it wouldn't be surprising if a box floated your way every now and again. An incredibly accessible brand founded in 1787, it has become synonymous with tea, offering a dependable go-to for tea enthusiasts and casual sippers alike.
Founded by Thomas Twining in the UK, 50 years after its creation (which was a risky move back then when tea wasn't a thing—can you imagine?!) Twining became the official tea supplier of the Royal Household.
You may be thinking that with this designation came the start of the infamous English Breakfast tea, but actually, that particular blend didn't come about until 1933. Twinings was the first to do it.
Over the years, Twinings has been a dependable choice for households around the world. Its variety of blends, guaranteed quality taste, and general accessibility are what have made it so popular—and one of the most loved, known, and treasured options in the world.
Twinings has made sure to keep up with the times, altering its sourcing to become more sustainable and working to improve the communities around its tea gardens.
With a wide selection of bagged, loose leaf, and K-Cups, Twinings has become a modern brand with a traditional core. You won't find many out-of-the-ordinary blends here though, it mostly sticks to its proverbial guns: black, green, herbal, chai, and decaf.
In general, Twinings tea comes in 20ct boxes of tea bags for around $5 and 100g tins of loose-leaf for about $8.
4. Harney & Sons
A family-run brand, take a peek at its employee list and you'll find name after name ending in Harney. Its wholesome, family-centric operation is what makes Harney & Sons one of our picks for the best tea brands, along with its dedication to top-of-the-line quality and attractive tins.
Offering 300+ varieties of tea, the New York-based brand was founded in 1983 by John Harney, who mastered the art of tea making in his Connecticut basement. Serving his blends to friends and family, Harney & Sons had a simple start, established on a passion for tea and a refined palate.
Today, Harney & Sons has shops in Millerton and Soho, NYC, with a Fair Trade Certified collection that expands from classics to seasonal flavors and adventurous pairings. Its expansive selection includes organic and kosher teas nestled in among its wellness, classic, and Historic Royal Palaces blends.
Packaged neatly in regal-looking tin boxes, Harney & Sons offers a wide variety of teas (its black tea selection includes nine varieties) in loose leaf and bag form.
Comments we came across for the brand include exclamations of its exceptional taste and quality, many saying that it's the best tea they've ever had, especially the Paris Black Tea.
Offering a few different sizes of loose-leaf tins, you can get a 4oz tin for about $10 or a 1lb bag for around $28. More of the sachet kind? Harney & Sons offers boxes of 20 sachets for $12-$21.
5. Traditional Medicinals
With a more medicinal take, the tea this brand offers is for healing, not just for enjoyment. An independent brand concerned with social responsibility, Traditional Medicinals is a Certified B Corporation and California Certified Green Business that pushes for sustainability in every facet of its production.
Specializing in wellness teas, the history of the brand dates back to 1974 when Rosemary Gladstar and Drake Sadler sought out a natural path for their lives.
Traditional Medicinals is a celebration of the power of herbalism and is responsible for wellness tea miracles like Throat Coat and Smooth Move. Both of which are held in high regard with consumers seeking natural remedies for simple issues.
Many of the brand's products, like the ones mentioned above, are actually licensed Natural Health Products—meaning they're some of the safest and most effective formulas on the market.
And along with its recognized efficacy, the brand is also one of the most transparent on this best tea brands list. Consumers can read all about where its plants come from and why they were chosen.
Traditional Medicinals source its herbs from the wilderness. That way, they'll be higher in potent, medicinal compounds, and have greater efficacy. You can always count on organic from this particular brand, as well as a guaranteed knowledge of the right blends to bring you fast results.
Sold in tea bags only, a 16-ct box is between $4-$6.
6. Vahdam Teas
Founded in New Delhi, India, in 2015, Vahdam Teas was Bala Sarda's hope of keeping the Indian tea legacy alive and positioning the country at a strong place within the market. A carbon and plastic-neutral company, it offsets pollutant emissions by planting trees and negating waste.
With a mission to "redefine the way the world experiences tea and other native Indian foods," Vahdam makes use of India's rich tea history, prioritizing cultural wellness techniques and offering them in an accessible, drinkable format to the Western world.
But it's not just the history that lands Vadham on our list for the best tea brands, it's the way it does business. Operating with the intent of preserving tradition, the brand's teas are hand-picked right from India's tea gardens before being packaged right at the source and then shipped to you.
When it comes to its tea, Vahdam lets you shop by benefit or routine. Simply click on what you wish to address (things like immunity, focus, and sleep) or the time of day you wish to drink, and a selection of teas will appear before your very eyes.
The brand operates almost like an online pharmacy of sorts, only with teas instead of chemical prescriptions. You'll have a choice of loose leaf or tea bags, and to search among its superfood mixes and wellness selections.
Buyers love Vadham for its assortment. But, its Chai Private Reserve assortment was selected by Oprah as her favorite go-to tea.
Most of this brand's tea is offered in 3.5oz bags for $7-19. Or, you can buy it in boxes of 30 tea bags for $8-$14.
7. Yogi Tea
Developed by a Kundalini yoga instructor named Yogi Bhajan in 1984, this tea brand originated with one simple, effective blend rooted in Ayurvedic medicine. A mixture of ginger, cinnamon, black pepper, clove, and cardamom, Yogi's signature tea was adored by his students, who actually ended up giving the brand its name.
All of Yogi Tea's blends are based on ancient medicinal practices and are geared towards restoring health, peace, and balance. Offering just over 40 tea varieties, this brand has one of the smallest collections on our best tea brands list, but one that is packed with flavor and wellness-boosting properties.
You'll find an enticing selection of teas at Yogi, blended to produce enlightening, yet approachable flavor combinations enjoyed by those around the globe.
With the mission to create teas that "support body and mind," Yogi Tea sources ingredients from the finest sources in the world, creating herbal, black, and green tea blends. The brand bears the USDA Certified Organic seal of approval, ensuring all of its selections meet standards of high quality.
Regarded as effective and a great everyday pick, Yogi Tea is an accessible, affordable choice for those seeking natural remedies to stress, sleep, focus, and general wellbeing. One of the most affordable brands on this list, Yogi tea is sold in tea bag form only in boxes of 16 for between $3-$5.
8. Rishi Tea
Just by looking at its packaging, you know that Rishi Tea is a simple brand with an emphasis on quality. From the cool, blue packaging to its delicate gold lettering, the brand's mission of setting "the standard for quality and [expanding] awareness of tea and its rich, inspirational tradition" is clearly made known.
Selecting its single-origin tea and botanicals from around the globe, Rishi Tea sources from gardens that use age-old cultivation methods to protect the integrity of the plant. Then, it puts a modern twist on blending for a unique cupping experience.
Established in 1997 by Joshua Kaiser, Rishi Tea relates itself to the likes of single-origin coffee, in the way of its quality and exceptional taste. Prioritizing sustainability has a lot to do with that taste as well, which is why all of the brand's teas are organic and grown without pesticides.
Offering loose leaf and sachets forms, you'll discover a selection of chai, matcha, botanicals, and wellness blends that aid in digestion, energy, and focus within the brand's collection.
Rishi Tea is said to be smooth, flavorful, and fresh, and sippers give this brand high ratings across the board.
One of the names on this best tea brands list that offers teasers, you can get a small pouch of Rishi loose-leaf for $3, or buy it in bulk 1lb bags for around $44. Its tea also comes in boxes of 15 tea bags for around $10 and 50-ct boxes for $30.
9. Numi Tea
Named after a steeped, dried desert lime the founders drank in their childhood in Iraq, Numi Tea is a brand with subtle integrity and a mission to "share the transformative, healing power of tea with the world."
Founded in 1999 by brother and sister team Ahmed Rahim and Reem Hassani in California, the brand brings awareness of rare herbs to the US market, offering a creative collection inspired by the pair's unique personalities.
No stranger to the stage, Ahmed's imagination makes its way into the brand's tea blends. Meanwhile, his sister takes the lead as its Creative Director, artistically designing its packaging and concepts.
Made with purity, Numi only uses 100% real fruits, spices, and flowers. You won't find a single added flavor—natural or not. The focus is on the flavor of the plants, not something extracted and bottled in a lab.
You'll find out-of-the-ordinary products within Numi's collection, like drinking chocolate, super shots, and even flowering tea (you'll want a clear glass for this beauty). The brand promises smooth and rich flavor, which is exactly what customers report when drinking, noting their satisfaction with its original taste without adding anything extra.
Offering 18ct boxes of tea bags for $8-$10, Numi Tea also sells 16oz loose-leaf tins for around $30.
10. Republic of Tea
The first thing we noticed with Republic of Tea is its rainbow of flavor blends, closely followed by its quirky approach. Referring to its staff members as "ministers" and customers as "citizens," we enjoyed the overarching concept the brand aims for, creating a culture around its teas.
Founded in California in 1992 with the mission to "see these teas steaming in the cups of men, women, and children everywhere," the brand encourages a "sip by sip" lifestyle that prioritizes slowing down and taking each moment as it comes.
Offering over 300 top-of-the-line teas, you'll find a selection of teas wrapped in award-winning packaging within collections like Beautifying Botanicals, Cuppa Cake, and Downton Abbey. It packages its full-leaf teas and herbs, or unbleached, unwrapped tea bags in air-tight tins adorned with bright colors and appealing graphics.
All of Republic of Teas's selections are gluten-free too. And, it offers new-age varieties like keto-friendly iced tea mixes and seasonal flavors.
This particular brand is one of the names on this best tea brands list with the most features in publications. It's an incredibly popular brand, highlighted in Forbes, Food & Wine, Country Living, Delish, and the like.
With quite the range of teas and forms, in general, Republic of Tea offers 1.5oz full-leaf blends for $10-$31 and 50ct boxes of tea bags for $8-$12.
11. Art of Tea
Is it tea or something else? Art of Tea turns the beverage into an art form, packaging it into art-deco-like bags and tins, worthy of applause and meaningful contemplation while they sit atop your kitchen counter or tea corner.
The look of the brand's tea is perhaps what landed it a deal to be used in Google offices, as well as Wolfgang Pucks' restaurant, and The Beverly Hills Hotel. But of course, names like that care about taste too, and we learned that Art of Tea hands blends and custom crafts its organic teas and botanicals from unique growers around the world.
Based in LA, the brand got its start in 2007 when Steve Schwartz took his knowledge of Ayurvedic medicine and put it to work. Traveling across the globe and sourcing exotic, flavourful teas, Steve creates award-winning blends and is known as a Master Tea Blender within the industry.
Related: Check out our full Art of Tea Review to learn more.
Offering customized tea menus and blends, loose leaf, pyramid tea bags, and tea training, Art of Tea's retail collection includes Wellness, Dessert, Classic, Location, Single Origin, and Premium blends.
It was the Location collection that caught our eyes. In it, you'll find teas sourced from different areas of the world—an ideal pick for tea enthusiasts.
Regardless of the type of tea you pick, each one will arrive in an attractive display unit with a story that's all its own. All of the brand's teas are organic, sourced from the top 2% of selections around the world.
Buyers love the process behind Art of Tea, reporting its unmatched taste, and trendy look. Most of the brand's loose leaf tea comes in 4oz decorative tins that range from $17-$46.
12. Sloane Tea
Sloane Tea describes itself as "loose leaf luxury made simple." The brand certainly has an air of elegance about it, with its regal-looking tins, and indulgent color tones. The company doesn't note exactly when it was founded, but its creator, Hoda Paripoush is one of the first North American certified tea sommeliers to ever exist.
Inspired by the enticing smells, tastes, and look of tea, Sloane Tea focuses on creating beautiful blends that tell a story in your cup. Using fine loose leaf tea, alongside extravagant, unordinary ingredients, the brand aims to "bring you tea as it should be. Direct from the gardens. Direct from the farmers. Back to its roots."
With a focus on purity, Sloane Tea leaves are sourced from the tea gardens themselves—not other merchants. This means you'll get fine quality and pure taste that produces an exceptional drinking experience.
After sourcing, the leaves are blended by hand in small batches then cupped to retain quality in the brand's kosher, organic, and nut-free facility.
Offering the creme de la creme of the classics, like herbal, black, white, and oolong, Sloane Tea sticks to tradition, something that makes it so unique and among other names on this best tea brands list.
Tea purists flock to the brand, adoring it for its leaf-only blends that don't mess around with fussy ingredients. Offering 4.4oz tins only, Sloane tea costs about $22 apiece.
13. Kusmi Tea
Kusmi Tea is on a mission "to offer an exceptional experience to as many people as possible through organic, natural, and sustainable teas and infusions."
Founded in 1967 by Pavel Kousmichoff in St. Petersburg, the tea brand was an instant hit with the Tsars. In 2003, Sylvain and Claude Orebi took over production, modernizing the brand while ensuring it stayed true to its roots.
Today, Kusmi Tea plays off of their historic connection, offering Historic Blends—a collection of inspired teas that makes this brand so unique. In this collection, you'll find meaningful mixes like Anastasia, an ode to the princess that blends Earl Grey with a touch of lemon and delicate orange blossom.
Alongside its historic teas, Kusmi offers wellness blends, infusions, and the classics. Developing its teas in its French workshops, the brand employs over 600 staff members around the world.
Kusmi Tea is incredibly popular in Europe and loved by those across the ocean too, with drinkers appreciating its pleasant aroma and incredible taste, proclaiming its one-of-a-kind nature.
Most of the brand's loose-leaf teas are sold in 90g, 100g, or 120g tins and cost about $23-$60. 20 tea bags clock in around $15.
14. DAVIDsTea
If you've ever stepped foot into DavidsTea, there's a good chance you felt like a kid in a candy store. Its wall full of unique selections is marked with enticing names, and the modern tea store-turned-guilt-free-indulgent-sensation was a hit from the day David and Hershal Segal opened its doors in Quebec in 2009.
Known for its single-origin loose leaf teas blended into tasty creations like Blueberry Pancake and Magic Potion, the brand wants "it to be as easy as possible to discover, explore, and feel better through tea."
With stores across North America, DavidsTea offers its entire selection (there are about 100 blends in its Herbal Tea category) online, with the option to join the Tea Tasting Club that sends seasonal picks to your door each month.
Offering organic, herbal, and iced teas, the brand packages its tasty blends into charming tin canisters.
The company has received a ton of praise, too, all of which is proudly displayed on its website—like features in Elle, Shape, Vogue, and Food & Wine. Sippers are over-the-moon for DavidsTea blend and generally enjoy the culture it has created.
For its 15ct sachets, DavidsTea is around $9, a 50g loose-leaf tin is between $8-$11.
What Are the Different Types of Tea?
Though there are hundreds, if not thousands of tea combinations, there are only a limited number of actual tea varieties.
Many of the collections on this best tea brands list include a mixture of classic teas, like black, green, oolong, and white, as well as some new-age or wellness blends.
Classic teas are pure and often contain just one ingredient—tea leaves. These are considered "true" teas, whereas herbals aren't, as they're a mix of herbs and sometimes even fruits, natural flavors, and sweeteners. Not pure, but a fun way to introduce tastes and exciting blends.
"True" teas differ mostly in flavor and caffeine content, which results from when the leaves are picked, and how they are treated and dried.
Aside from these true teas, every other variety is considered either herbal or wellness, and some types border on not really being tea at all, yet can still be steeped and enjoyed regardless.
Which Types of Tea Are Most Beneficial?
"The health-boosting compounds found in tea and caffeine can help prevent a fatty liver, support a healthy pancreas and thyroid, and ensure optimal functioning of your bioenergetics circuit—comprised of the liver, pancreas, and thyroid," Dr. Lam said.
"Tea contains theobromine which can enhance blood flow, thereby helping your organs, including the liver, pancreas, and thyroid, to function more smoothly. The unique blend of four stimulants found in tea offers a number of health benefits."
To add to that, theophylline and theobromine promote heart health. Both of these organic compounds can be beneficial to your heart. Theophylline relaxes your airway muscles allowing you to breathe more effectively and stimulates the force and rate of your heartbeat. Theobromine enhances blood flow throughout the body and stimulates the heart, thereby reducing blood pressure and decreasing your risk of heart attack.
L-theanine is another important health-boosting compound in tea, according to Dr. Lam."L-theanine is a psychoactive amino acid that has an interesting effect on the brain. It enhances the production of alpha waves which has been linked to increased alertness and provides gentler stimulation in comparison to coffee.
Further, L-theanine can also affect the neurotransmitters of your brain including dopamine and gamma-aminobutyric acid (GABA). Studies have shown that the combination of L-theanine and caffeine found in tea can improve concentration and brain function. This could be beneficial if you suffer from AFS and as a consequence, have difficulty concentrating."
Does Drinking Tea Help With Stress?
Nowadays, experiencing stress-related fatigue is considered normal.
However, if you frequently experience extreme fatigue along with other symptoms, such as low energy levels, brain fog, insomnia, difficulty waking up, low concentration levels, stubborn weight gain, constipation, anxiety, and cravings for salty or fatty foods, chances are high you may be dealing with Adrenal Fatigue Syndrome (AFS), Dr. Lam said.
"Drinking tea, especially green tea, could be beneficial during the initial stages of adrenal fatigue as it can help boost your immune system and provide you with more energy to deal with any stress you may encounter.
However, if you're suffering from the later stages of AFS, your body might be much weaker, so staying away from tea and caffeine is recommended—you could be overly sensitive to it. Caffeine stimulates the body and can therefore exert more stress on your adrenals and worsen your AFS symptoms."
Minimizing stressors is also a crucial part of the adrenal fatigue recovery process, as this will allow your adrenals to heal. Tea and caffeine can leave your adrenals continuously stimulated leading to increased levels of fatigue.
"If you are suffering from the advanced stages of adrenal fatigue, you are particularly vulnerable," said Dr. Lam. "In such cases, herbal teas like valerian or chamomile tea—in moderation and under the guidance of an adrenal fatigue expert—are a better alternative to soothe and help to heal your overworked adrenals."
Is Organic Tea Worth It?
Before we answer this question, let's start with the basics. When growing anything, bugs are inevitable. Just like how humans need food, so do little creatures.
Unfortunately, as much as we don't mind sharing our food with the creatures of the earth, they have quite the appetite and can totally destroy a crop.
As most plants are grown outdoors, stopping those creatures from making their way onto crops is pretty much impossible, so alternative measures must be taken. In modern times, pesticides are sprayed on crops to stop the little guys in their tracks.
But pesticides can lead to disease and illness when consumed regularly, and so now we've arrived at the importance of choosing organic.
Organic tea is free from chemical pesticides, herbicides, and fertilizers, which not only benefits you, but the soil, ecosystem, and people in the bordering communities around where these crops are planted.
Another benefit of buying organic anything is that it's higher in nutrients, vitamins, and minerals than chemical-laden foods are. And drinking organic tea should have more health benefits than if you bought the alternative.
Which of the Best Tea Brands Offers the Most Variety?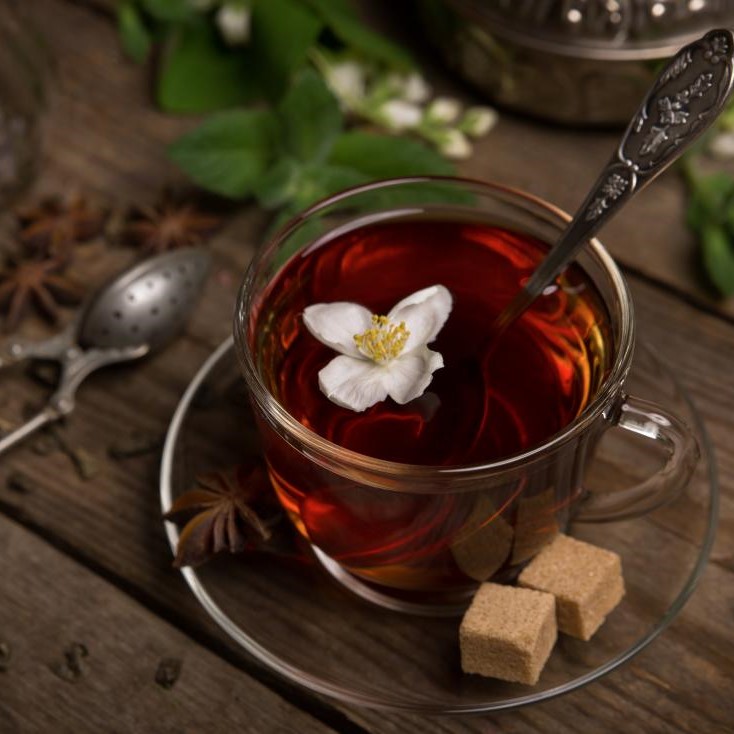 There are a few names on this best tea brands list that offer an abundance of teas, and launch new varieties each season. Harney & Sons and Republic of Tea both make over 300 tea blends and types, ranging from flavored to classic to wellness, and while DavidsTea offers just over 100, its variety is awesome.
When considering variety, we must take into account each brand's selection. Though Harley & Sons certainly has a ton of types, its variation isn't as great as the other two.
DavidsTea offers an encompassing spectrum of classic tea types, as well as seasonal flavors, wellness blends, herbal mixes, organic, iced, and caffeine-free.
When comparing DavidsTea to Republic of Tea, the collections and variety are pretty close, but since the latter offers more teas, we'll have to give this one to them.
Are Tea Subscriptions Worth It?
The answer to this question varies and is completely based on your personal preference. If you're a constant tea drinker, then subscriptions are certainly worth it. A few names on this best tea brands list offer subscriptions, while others do not.
If you love the thought of a tea box delivered to your door monthly, when it comes to selecting a brand, you may want to consider which ones offer this service.
Just a casual sipper? Signing up for a tea subscription still has perks. For starters, you can sometimes control the amount of tea you receive so if you'd just like a single box, a single box is what you'll receive. Need to increase it, decrease it? No problem.
Many brands offer sampler kits, too, as well as tea tasting clubs that expose you to new varieties, blends, and even classics you never thought of trying.
All in all, a tea subscription is an immersive journey. Often accompanied by free shipping, special perks, discounts, and customizable plans, you can't really go wrong when signing up for monthly delivery.
How To Steep The Best Tea Brands?
When reading this best tea brands list, you may have found that certain brands offer different formats of tea. Bags, loose leaf, K-Cups, and triangles are the most common forms, and each one comes with its own instructional manual.
It's not an uncommon opinion that the best tea from the best tea brands in the world will be looseleaf, so we'll break the process down for you here.
Step 1. Heat your water. You need hot water to have great tea, and top-of-the-line brands recommend using cold, filtered water and bringing it to a rolling boil to yield the best results.
Step 2. Plan to use 1 tsp of loose leaf tea per 6oz of water. Place your loose leaf tea in an infuser or a teapot.
Step 3. Pour the hot water in your cup or teapot and steep until your preferred taste. Some brands warn against steeping for longer than 5 minutes, or else you risk your tea turning bitter.
Step 4: Take your infuser out of the cup, or strain the tea from the teapot.
Step 5. Enjoy your cup, thanks to one of the best tea brands!
---
Looking for other top brands? Check out these curated lists below:
10 Best Watch Brands For Women
20 Best Plant Based Protein Shakes
20 Best Hyaluronic Acid Supplements
Get Access to Exclusive Deals
Subscribe for free to get exclusive deals in your inbox. 100% privacy