AmeriSave Mortgage Review
About AmeriSave Mortgage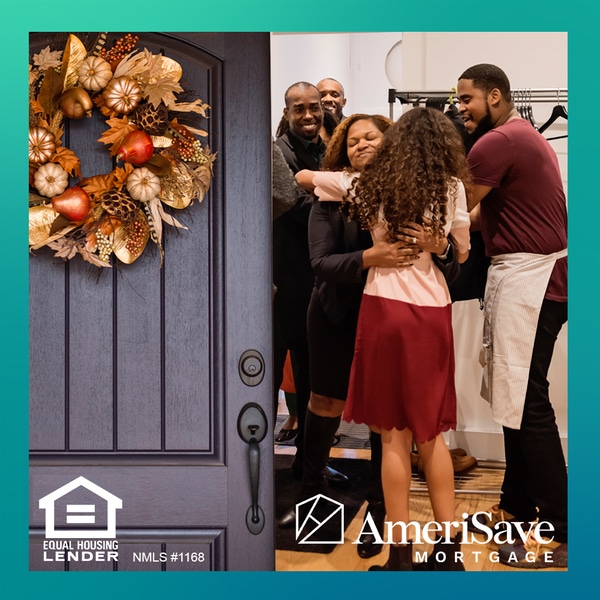 If you're looking to finance your first home, second home, or tenth home, then AmeriSave Mortgage may provide you with the necessary loans and rates. They have more than 7k likes on Facebook and thousands of clamoring customer reviews.
In this AmeriSave Mortgage review I will look at the types of loans the company dishes out, what you need to qualify, and what real customers have to say about them.
Overview of AmeriSave Mortgage
In their 20+ years of business, AmeriSave Mortgage have helped more than 664k customers make their home ownership dreams come true with their varied collection of loans. They offer loans that are processed (and approved, if you qualify) faster than most other companies with lower interest rates.
These loan types range in length, purpose, and prerequisites. I'll get into them more after going through the highlights in this AmeriSave Mortgage review.
Highlights
No origination fees on certain loan types
Licensed in 49 states
Free mortgage calculator
Can finance home renovations, tuition, and more through their cash-out refinancing plans
Rates as low as 4.96% APR
AmeriSave Mortgage offers multiple loan options to fit your needs and lifestyle. These loan types include:
Conventional loans
FHA loans
Refinance loans
USDA loans
VA loans
Cash out loans
I'll go through the differences later in this AmeriSave Mortgage review, but first, allow me to run through some of their features.
AmeriSave Mortgage Features Review
One of the main appeals of AmeriSave Mortgage is that they offer customers the ability to both finance the purchasing of a new home or to refinance their current home. They have a house value calculator which can give you a good idea of how much your home is worth in the current market and thus how much you should put towards refinancing it. 
How Does AmeriSave Mortgage Work?
This section of my AmeriSave Mortgage review will go through how the sign-up and application process works. It starts, unsurprisingly, with an application form. This questionnaire will ask you for information about the address you're looking to finance. The process can be completed in as little as a few minutes and you may even receive approval on the same day. 
AmeriSave Mortgage provides certified approval so that you can place an offer on your home as soon as you're approved. This cuts down the space and time between finding a house, filling out AmeriSave Mortgage's prequalification form, and receiving approval on your mortgage loan.
The company can show you the loans and interest rates that you qualify for before you start placing offers on houses. Meanwhile, their certified approvals will show up to real estate agents and property owners that you have the financing available to afford the home.
What Types of Mortgage Loans Does AmeriSave Mortgage Offer?
The meat of this AmeriSave Mortgage review will go through their different loan types. The first of these is the AmeriSave Mortgage Fixed-Rate Mortgage Loan. These loans maintain the same interest rate throughout their entire duration. AmeriSave Mortgage offers them in 10, 15, 20, 25, and 30-year options. 
Note that while these rates are higher than variable interest rates on average, there's a layer of consistency and security in that you won't be blindsided by a spike in your interest.
The next type of loan AmeriSave Mortgage offers is AmeriSave Mortgage Adjustable-Rate Loans. Their interest rates change depending on market conditions though they begin with a fixed rate for the first few years of the loan period. These loan periods typically run for 30 years.
Then, there are AmeriSave Mortgage Cash Out Refinances, which allow you to withdraw from your equity for lower interest rates and spending money. Of course, you have to have enough equity to justify a cash-out refinance (meaning that your home must be worth more than your loan balance).
You can use an AmeriSave Mortgage Cash Out Refinance to help pay for larger life investments like:
Vacation planning
Tuition
Starting a business
Buying a rental property
Home renovations
The AmeriSave Mortgage HELOC (Home Equity Line of Credit) also draws on your equity. Think of it as a line of credit but with lower interest rates than you'd usually have with a credit card. After finding out how much you can withdraw and signing a contract with AmeriSave,you'll have 10 years to draw and redraw money.
After that decade, you'll enter the repayment period, which can last from years 11 to 20. AmeriSave Mortgage will charge you the amount you borrowed along with principal and interest.
The next loan option is the AmeriSave Mortgage FHA Loan, which are loans that are tailored towards people who don't have the best credit scores or who can't afford large down payments. They usually have lower interest rates than other loan types.
There are at AmeriSave Mortgage VA Loans, which are US Department of Veterans Affairs-guaranteed loans for veterans and military members plus their families. These loans require no down payments, pose flexible credit requirements, and lower interest rates.
The final loan type I'll go over is the AmeriSave Mortgage USDA Loan. These loans are backed by the government and designed for rural areas. They have flexible credit score requirements, low insurance rates, and 0% down payments.
AmeriSave Mortgage Fees
It's hard for my AmeriSave Mortgage review to give you a concrete answer for those looking into the company's fees. While there are no application fees, and some loans do not charge origination fees, it appears that there are origination fees on those who qualify for most of their loans that aren't government-backed. 
The only way to find out how much these fees are is by going through the company's application process.
Who Is AmeriSave Mortgage For?
While their set of loan options means that many people can find a plan that works with them through AmeriSave Mortgage, I believe that those who sign up or qualify for their government-backed loans will benefit the most.
AmeriSave Mortgage Reviews: What Do Customers Think?
These are the average AmeriSave Mortgage review scores taken from various websites.
Consumer Affairs: 4.7/5 stars based on more than 680 pieces of customer feedback
Trust Pilot: 4.3/5 stars based on more than 10,000 pieces of customer feedback
Better Business Bureau: 4/5 stars based on more than 3,000 pieces of customer feedback
Credit Karma: 4/5 stars based on more than 400 pieces of customer feedback
As a whole, they reflect an ultimately positive reception. Most AmeriSave Mortgage reviews include details about the brand's customer service, saying that associates were very helpful. Even first-time homeowners felt taken care of by the team at AmeriSave Mortgage.
Here's what one customer wrote in their AmeriSave Mortgage review. "I appreciate the person I've been working with. I did my refi with him. And from now on, I don't wanna work with anybody else. He's quick and thorough. He was also punctual and had all the information I needed. We discussed scenarios, broke down different options. I had so many options available and so much detail that I had nothing to ask. I mean, he provided it all."
Besides the solid customer service, people also spoke highly of how quick the process with AmeriSave Mortgage was. This was often combined with comments about AmeriSave Mortgage's low fees.
"Thus far, having not had to make the first payment on my refinance, the entire process was only about 16 days!!!! I applied and closed within the same month. I had non stop correspondence with everyone involved. The fees were some of the lowest I found while hunting for the right lender. Great experience so far," wrote one buyer.
Here's one final AmeriSave Mortgage review from a customer who gleaned about the company's well-oiled functioning and efficiency.
"Great experience with Britt! He was personable, responsive, and easy to work with. Process was easy being able to upload forms to the website. Asked for fewer invasive documents than in previous bank refi. The thing I was dreading most going in was constantly chasing obscure documents but AmeriSave was very reasonable in what they asked for. Also they saved me over 1/2 a percentage point v/s other quotes that I'd received."
Is AmeriSave Mortgage Legit?
I couldn't find too much information that made me think that AmeriSave Mortgage was sketchy.
Is AmeriSave Mortgage Worth It?
Yes, I can conclude this AmeriSave Mortgage review by saying that, based on the flexibility with their plans, good track record with customers, and agreeable rates, the company is worth checking out.
AmeriSave Mortgage Promotions & Discounts
There weren't any promotions or discounts running at the time of writing this AmeriSave Mortgage review.
Where to Buy AmeriSave Mortgage
You can sign up for AmeriSave Mortgage on their website, www.amerisave.com.
FAQ
Who owns AmeriSave Mortgage?
Patrick Markert owns AmeriSave Mortgage.
What credit score do you need?
You'll need a 620 credit score for a conventional loan, a 580 score for a government-backed loan (i.e. VA or FHA), and 640 for a USDA loan.
Does AmeriSave have a Mortgage Calculator?
Yes, they do.
What is AmeriSave Mortgage's Privacy Policy?
In short, AmeriSave Mortgage will never use your information in ways other than the intended purpose you provide to them.
How Is AmeriSave's Customer Service?
AmeriSave Mortgage's customer service is great, according to what customers say. You can find out for yourself by contacting them with any questions or queries.
How to Contact AmeriSave Mortgage
You can shoot AmeriSave Mortgage an email at [email protected] or call them at 1-888-700-4026.
---
Check out some of our recently published articles:
Get Access to Exclusive Deals
Subscribe for free to get exclusive deals in your inbox. 100% privacy