CodeSpark Review
About CodeSpark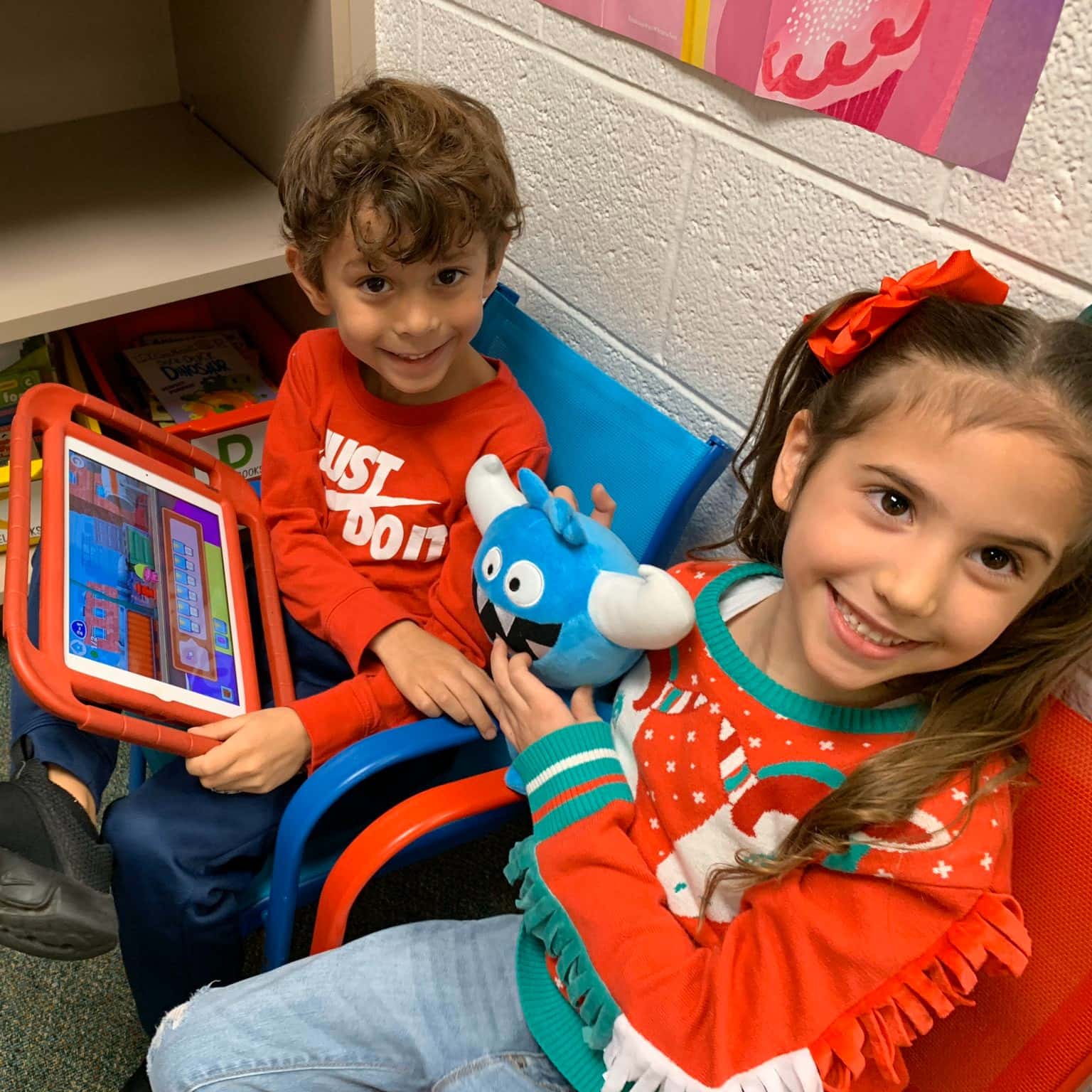 CodeSpark Academy is an American education company specializing in creating fun and engaging STEM games and activities for kids ages 5 and up. 
STEM – the collective term for Science, Technology, Engineering, and Math – is the fastest-growing discipline in education and one of the fastest-growing job markets. As a result, coding has become an integral part of getting kids interested and building basic STEM skills for future learning
Women also remain underrepresented in STEM professions and education. Part of CodeSpark's mission is to help girls discover these subjects, equip them with career skills from an early age, and make space for women in STEM learning.
Developed by a former Disney creator, CodeSpark is designed to be used both at home and in the classroom. Teachers and parents love their programs, and their word-free activities and appealing visuals have gained a fan following, with over 17k followers on Facebook and over 3k followers on Instagram.
.This growing brand has also won a host of awards (24 and counting!) from industry professionals, including the Gold Medal from the Parent's Choice Awards, and the Editor's Choice Award from Children's Technology Review. It has also been called the "Best App for Teaching and Learning" by the American Association of School Librarians.
My CodeSpark review will cover all of this company's purchasing information, product details, and customer feedback so you can decide if their programs are a good fit for your child. 
Overview of CodeSpark
CodeSpark was founded by American tech experts Grant Hosford and Joe Shochet in 2016. Both Hosford and Shochet had years of experience building engaging websites and online games for kids with great results.
According to the brand, Hosford is an entrepreneur and father who has 15 years of experience establishing online businesses in LA and Seattle. Shochet also has many years of experience in the tech industry, catering to small but choosy clients: kids! His CodeSpark bio explains that Shochet worked in Disney's Imagineering department, and helped create highly respected online children's games like Disney's ToonTown and Alice3D.
Fast forward to 2016 and these tech-savvy founders were ready to put their combined expertise into improving kids' STEM education. The pair wanted to create programming that could gamify learning effective math and tech concepts from an early age.
Hosford and Shochet collaborated with computer science and curriculum experts to make CodeSpark as functional, fun, and educational as possible. Their advisors include Dr. Daniel Leyzberg, a Computer Science professor at Yale University, Dr. Colleen Lewis, a computer science professor specializing in education, and Dr. Kent Steen, a public school teacher.
According to CodeSpark's website, their activities are built around 6 main STEM and coding concepts:
Sequencing
Loops
Conditional Statements
Events
Boolean Logic
Sorting
These fundamentals are delivered through visually stimulating games that are self-directed and don't require language skills to play – making them appropriate for even the youngest of learners.
CodeSpark programming has been hugely successful from the start. Their program has been used in over 40% of American classrooms and boasts over 20 million downloads in total.
Recently, CodeSpark was purchased by the educational company Begin, and will be expanding their programming to build on their services and reach more potential learners.
Now that I've explored their beginnings, let's steer this CodeSpark review into some of the highlights of the CodeSpark experience.
Highlights
Childhood STEM education through interactive mobile-based activities
Cute designs and concepts feating fun animal characters
Helps kids learn to code – an essential skill for working in tech
Kids can personalize their content as they code their own games
Engaging educational content
7-day Free Trial for individual users
Free resources for public school teachers
CodeSpark Review
The company offers two best-selling subscription options. Keep reading this CodeSpark review to discover more about their specific service plans. 
I'll be looking at their plans for home use, but if you're an educator, you can access the same program for your classrooms at no cost. Check out the "Who Is CodeSpark For" section of my CodeSpark review for more information. 
CodeSpark Monthly Plan Review
The CodeSpark Monthly Plan will give your child access to all CodeSpark programming, including the following:
Unlimited access to the "Creativity Suite" – CodeSpark's game-maker
Weekly challenges so they can develop their skills
Puzzles and mini-games featuring "The Foos"
Progressive learning activities you can do at your own pace
The Foos are the brand's signature in-game characters. These endearing mischief-makers appear in many of CodeSpark's activities and will no doubt appeal to both adults and kids because they're just so adorable.
The Foos have their own identities and inhabit their own universe. Your child will help these little cartoons go through adventures and challenges in places like "Sweetopia" and "Fooville." They'll teach kids all of the basic STEM principles, which in turn help with everything from basic problem-solving, to math operations, to reading.
These little guys include Sarge the Chef and Val the Astro Foo, and make CodeSpark programming feel more like a game than an educational task. They were also deliberately designed to appeal to all genders without pandering.
When you sign up for the CodeSpark Monthly Plan, your first 7 days are a free trial. After that, your membership will convert to a regular pre-authorized subscription.
If you have more than one child using the program, don't worry – your CodeSpark Monthly Plan can be used by up to three kids.
Your kids will each have their own CodeSpark account under your registration, and can even use CodeSpark at the same time, as long as they are logging in through different devices. Each child can make their own avatar and username to personalize their CodeSpark experience and advance through the levels at their own pace.
CodeSpark also explains that they've deliberately made their programs as easy to understand as possible, so kids of all ages and literacy levels can enjoy them. And because they have an "intuitive, word-free interface," your child does not need to have strong reading skills to be able to use CodeSpark.
CodeSpark code programs can also be used with minimal supervision. Their games are self-directed and don't require explanations from parents or the mastery of complicated instructions. The interface is deliberately designed to let even the youngest learners figure out every game and activity for themselves.
Writing this CodeSpark review, I found that their 7-day Free Trial and Monthly Plan are perfect for parents who want to give CodeSpark a try but aren't ready to commit to year-long subscription just yet. You can always switch to an Annual Plan once you see how much your kids are enjoying and benefitting from the game. 
The Monthly Plan costs $10 per month and is billed to your card every 30 days.
CodeSpark Annual Plan Review
If you know your child will love learning STEM skills from CodeSpark's cute and clever programs, check out the CodeSpark Annual Plan! The Annual Plan is suitable for kids ages 5 and up. 
Your membership will give your child access to all of the same CodeSpark's programming available through the Monthly Plan, including:
Challenging puzzles
Games featuring The Foos
The CodeSpark "Creativity Suite"
Weekly skills and challenges
Access to a "kid-safe" community, to test and revise CodeSpark-made games
CodeSpark programs contain over 200 levels to challenge and motivate your child. Even if they finish a level, they can always return to it to try to beat their last score and earn some new rewards.
Once your learner has completed all of the levels and accumulated those skills, they can try CodeSpark's "Explore Mode", which opens up a variety of different games that are a bit less predictable than the other levels, introducing them to new ways of thinking.
CodeSpark also offers a "Create Mode," which encourages them to invent their own narratives and challenges. This mode helps your child become a more active participant in their own learning and lets them use their imagination, too!
First, they'll complete a game-builder tutorial so they can learn more of the details of how to take their coding knowledge and create their own playable activities and games.
Once they've finished the tutorial, they can unlock the full suite of "Create Mode" tools and build their own activities, games, and story adventures. Then, they can take their creations to CodeSpark's moderated community and play with friends, discover other coders' creations and even deconstruct and re-mix existing games.
CodeSpark keeps users motivated by rewarding them with little "coins" that they can spend in the CodeSpark "store" (no actual currency is used). By learning new skills and passing levels, they will earn enough coins to be able to pay for new characters or animals.
Like all of CodeSpark's subscriptions, up to three kids can access Annual Plan programs. If your child or children aren't reading yet, don't worry – CodeSpark's resources are always word-free with no written instructions.
When you sign up for the Annual Plan, you'll be charged for a one-year subscription for a one-time payment of $80. This subscription will auto-renew annually until you opt to cancel.
This works out to $7 per month, a savings of $3 off CodeSpark's Monthly Plan.
How Does CodeSpark Work?
CodeSpark is an online program offering puzzles, games, and STEM skill development for kids ages 5 and up. It requires a subscription, a device, and an internet connection.
To register for CodeSpark, visit their official website and sign up for a Monthly or Annual Plan. You can also start with a free 7-day trial – just remember to cancel the service after your trial period if CodeSpark isn't for you.
Both the Monthly Plan and the Annual Plan give your child access to all of CodeSpark's programs.
By completing CodeSpark's tasks, your kids will be learning coding basics and working on skills such as pattern recognition and building. Once they've got the hang of it, they will be able to express their own creativity by using their coding skills to create their own games!
You can access CodeSpark programs on many devices – your computer's web browser, Apple iOS devices, and Android systems.
If your kid is a huge CodeSpark fan, you can even visit the CodeSpark web store to buy stuffed animals or T-shirts featuring their favorite Foos.
Who Is CodeSpark For?
CodeSpark is intended for kids ages 5+ of all genders and skill levels, and teachers love it, too. CodeSpark programming was designed by tech and education experts who wanted to make STEM learning more fun and accessible for kids – even those who are still learning to read.
Kids will love CodeSpark's engaging interface and The Foos, the brand's cute, engaging in-game characters.
According to CodeSpark, their coding activities and resources will help young kids develop the following skills:
Better approaches to problem-solving
Logical and creative thinking
Stamina and perseverance as learners
Programming and computer literacy
This company has also made sure that their games and activities appeal to kids of all genders.
They have tested their programs with real kids, and incorporated feedback from girls of varying ages to ensure that CodeSpark is relevant and engaging to a female audience.
CodeSpark explains that they made sure their female Foo Characters have different skills and jobs (for example, astronaut, queen, or police officer). They also promise that their activities don't include negative gender stereotypes such as the damsel-in-distress trope.
This brand's programming has been used in over 40% of American schools, and is available to public school teachers for free!
If you are a teacher and want to help your class improve their STEM skills and learn some coding basics, go to the brand's website and follow the "Educator" tab or click this link.
Here, you will be able to learn more about the program, sign up, and receive your free resources. Then, you can set up your online classroom, allowing you to supervise student access and track their progress.
CodeSpark Reviews: What Do Customers Think?
While doing my research for this CodeSpark review, I found that the brand's official website shares some customer testimonials from parents and teachers who've tried the service with their kids. 
Many subscribers appreciate that CodeSpark designed their games to be easy for children to understand. They love that their kids or students can learn independently with CodeSpark without much adult intervention or instruction to enjoy the program.
One teacher comments in her CodeSpark review: "The design was so easy for the students that they took off on their own with minimal guidance."
A parent, whose CodeSpark review is quoted on the official website, echoes that the program is great for keeping their child engaged: "My kid loves it!! Keeps him focused and entertained."
On the review website CommonSenseMedia.org, CodeSpark has a strong 4/5-star rating. Parents share in their CodeSpark reviews that they are impressed by the quality of the programming and the types of skills their children are able to build.
One parent explains in their CodeSpark review: "This is a good coding app that is easy to get into, particularly the Puzzles mode, which is a good intro to block-based coding. I love how the game teaches problem-solving and alternate ways to meet a goal, quite similarly to actual coding."
Another parent likes that CodeSpark skills can be applied to various subjects and problems, writing in their CodeSpark review, "Sequencing skills learned in codeSpark Academy can enhance early literacy and mathematics. Self-directed lessons are created to help students work independently and skills are reinforced as students complete sequential learning blocks…CodeSpark also incorporates empathy, creativity, and logic."
On BestReviews.net, a writer tested CodeSpark and found that it was cleverly designed and as educational as promised.
He says in his CodeSpark review: "In short, codeSpark is an excellent platform for your kids (or students) to get a grasp of the programming basics. The games are intuitive and a lot of fun – even adults may find themselves loving the cute and engaging levels."
CodeSpark also has a presence on the website TrustPilot. There I noticed a comment from a parent whose child loves being able to build their own games and found the program's courses fulfilling. 
They write in their CodeSpark review: "My 7-yr-old daughter has enjoyed both of the 3-session courses that she has taken with codeSpark teachers. She enjoys building her own games and stories and sharing with her peers."
This company also has a strong online social media presence, with over 17k followers on Facebook. Their Facebook reviews are generally upbeat, with parents and teachers noting that CodeSpark helped their kids learn a range of valuable lessons. Some customers were frustrated at CodeSpark's billing services, but most had a positive experience.
One teacher writes in her Facebook CodeSpark review: "I teach K-8 coding and robotics at a Title1 School. Codespark is the perfect app to introduce the foundational coding concepts, vocabulary, and application. I especially like the game design and story building. My students love it and are always excited when I teach a lesson using it."
Overall, parents, teachers, and industry experts have been impressed with CodeSpark's design and educational material. Our CodeSpark review found that both Monthly and Annual Plan subscribers are generally very satisfied with their purchases and enjoy watching their children use the program to improve their skills.
Is CodeSpark Worth It?
CodeSpark is an inventive and kid-friendly world of games, puzzles, and challenges invented by two passionate co-founders who know what they're doing.
Founders Joe Shochet and Grant Hosford brought their years of experience in web design and kid-friendly programming to the table when they invented CodeSpark. Their programs are not just engaging games – they help children build a foundation of knowledge to give them a better chance of future success in school and at work.
Some of the most sought-after skills in the job market are in the STEM fields. As technology continues to advance, these industries will expand. CodeSpark helps kids get ahead in their education by introducing them to logical thinking and problem solving, math concepts, and creative brainstorming.
Experts in early education and tech have praised CodeSpark for their engaging design and clever inclusion of engineering, math, and coding skills that kids will build on for years to come – – skills that create a strong foundation, regardless of where the future takes them.
Even though this company is only five years old, they have already earned an impressive crop of awards, and have gained recognition from the Tillywig Toy Awards, the EdTech Awards, and the LEGO Foundation, to name just a few.
This company also has excellent CodeSpark reviews and ratings from teachers and parents who include their resources at school, homeschooling, or just everyday fun. They've been adopted by more than 35,000 American schools, who trust CodeSpark to deliver high-quality learning to kids of all ages.
Their Monthly Plan and Annual Plan are both very reasonably priced, especially considering they let up to three kids use one subscription. Even better, giving this company's program a go is risk-free, since they offer a free week-long trial.
For the purpose of this CodeSpark review, I can confidently recommend this educational brand to any parent or teacher who wants to make learning fun.
CodeSpark Promotions & Discounts
When you sign up for CodeSpark, you can take advantage of their free 7-day trial. During this time, you can cancel whenever you like with no charges to your card.
If you loved your trial, you can choose to continue your subscription by signing up for the CodeSpark Monthly Plan, or opt for Annual Plan to save more than $30.
Where to Buy CodeSpark
You can register for CodeSpark programs through their official website.
FAQ
Who owns CodeSpark?
Co-founders Grant Hosford and Joe Shochet founded CodeSpark in 2016, and sold the company to Begin in early 2022.
Begin offers their own programming for very young learners and is now CodeSpark's parent company.
What is CodeSpark's Privacy Policy?
According to CodeSpark's privacy policy, this company automatically collects information from you when you access their website or programs. For example, they may store cookies and other forms of data to track how their customers use their services.
CodeSpark explains that this helps them identify issues in their apps and improve their programming. CodeSpark assures customers that you can always ask to review and delete information that has been stored.
If you're concerned about maintaining your child's privacy online, CodeSpark makes it clear that they only store the information necessary to keep their games functional. For example, they will not require your child's name or address, but suggest using your child's nickname or first name when they access the App.
For teachers incorporating CodeSpark into their classroom, the company guarantees that they will "not use student data in any way other than in connection with the performance of the services."
Visit CodeSpark's official site if you want to take a look at their whole Privacy Policy.
What is CodeSpark's Refund Policy?
CodeSpark does not offer refunds on subscription payments.
However, you are free to cancel your subscription by logging into your account from wherever you prefer to access CodeSpark:
The CodeSpark App from the Apple App Store
The CodeSpark App from the Google Play Store
Official Website
However you access it, you'll see an option where you can cancel the upcoming renewal of your membership and end your subscription.
How to Contact CodeSpark
I hope you enjoyed this CodeSpark review! It appears that email is the best way to contact the brand. If you have any questions, send a message to [email protected].
The CodeSpark support team is reachable on Mondays to Fridays from 9 a.m. to 6 p.m.
---
Check out similar brands you might like:
Get Access to Exclusive Deals
Subscribe for free to get exclusive deals in your inbox. 100% privacy