EzContacts Review
About EzContacts
Thinking about where you should purchase your next pair of prescription eyeglasses or contact lenses from? EzContacts is an online eyewear retailer that features great prices for contact lenses, eyeglasses, and sunglasses. 
EzContacts is known to carry a lot of the top designer brands when it comes to eyeglasses and sunglasses, such as Dolce & Gabbana, Gucci, and Coach — all at amazing price points. Plus, the online eyewear retailer has accumulated a strong social media following as they currently have over 22k likes on Facebook.
Feeling inspired to change up your eyewear look? My EzContacts review will take an in-depth look at the brand and its products, customer ratings, promotions, and more, to help you decide if these glasses and contacts are worth the buy. 
Overview of EzContacts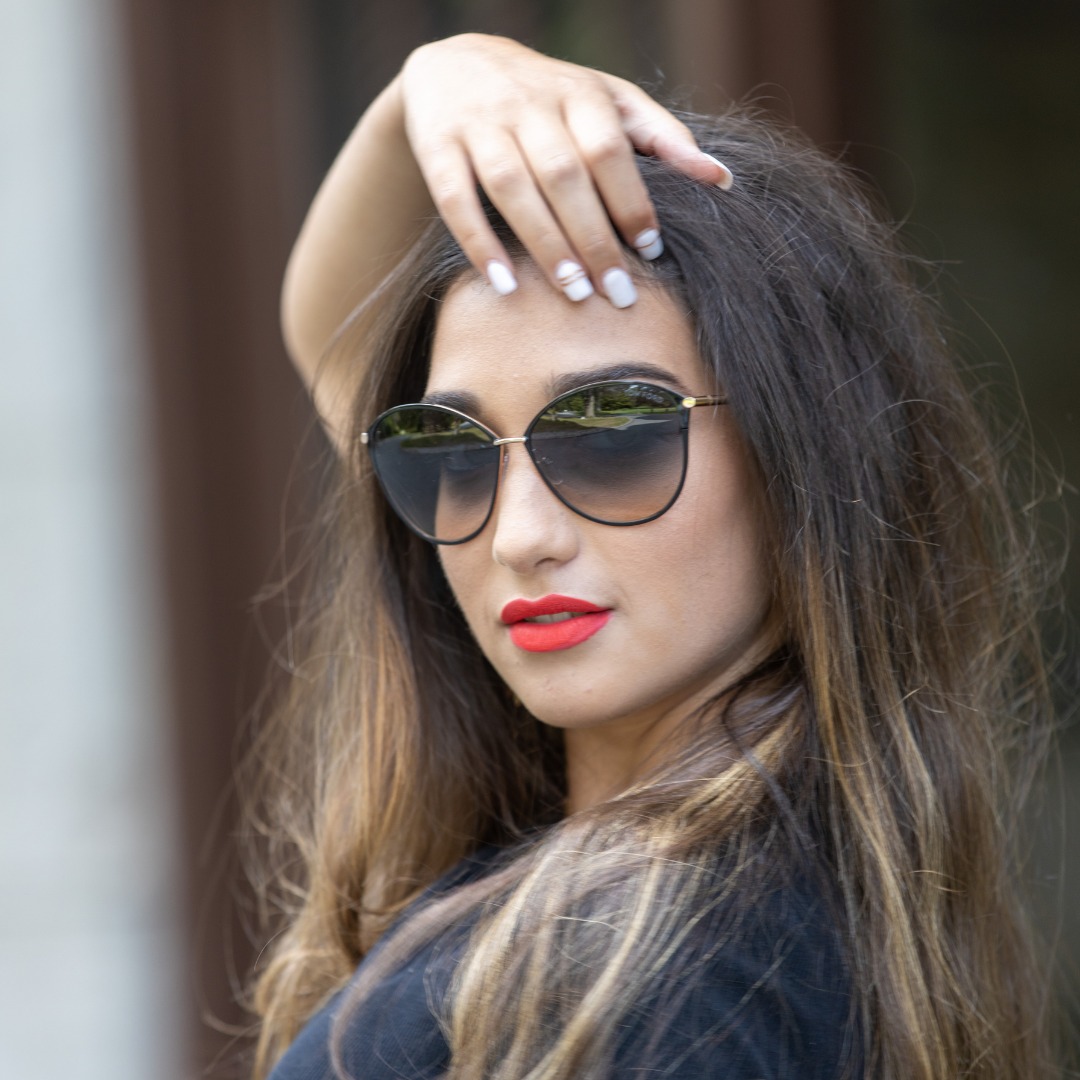 EzContacts is focused on making quality designer eyewear, from sunglasses to contact lenses, that look amazing and are available at a budget-friendly price point.
EzContacts was founded in 2019 in the United States. The current president of EzContacts is Kevin Bailey, and the brand headquarters is located in Brooklyn, New York.
Now that you've gotten the basics with this online retailer that provides premium shades to individuals in the U.S. and Canada, let's take a look at the highlights that come with choosing this brand for your prescription eyewear needs.
Highlights
Designer eyewear at affordable price points 
Features top designers like Gucci, Dolce & Gabbana and Coach
Children's reading glasses and frames available 
Eye creams, dry eye relief, and eye vitamins all sold on EzContacts website
Quick reorder option on the website for contact lenses 
Lots of ways to save on the website, including the EzPoints reward program
Price match guarantee
Shipping is available to Canada and United States 
Free shipping available for a limited time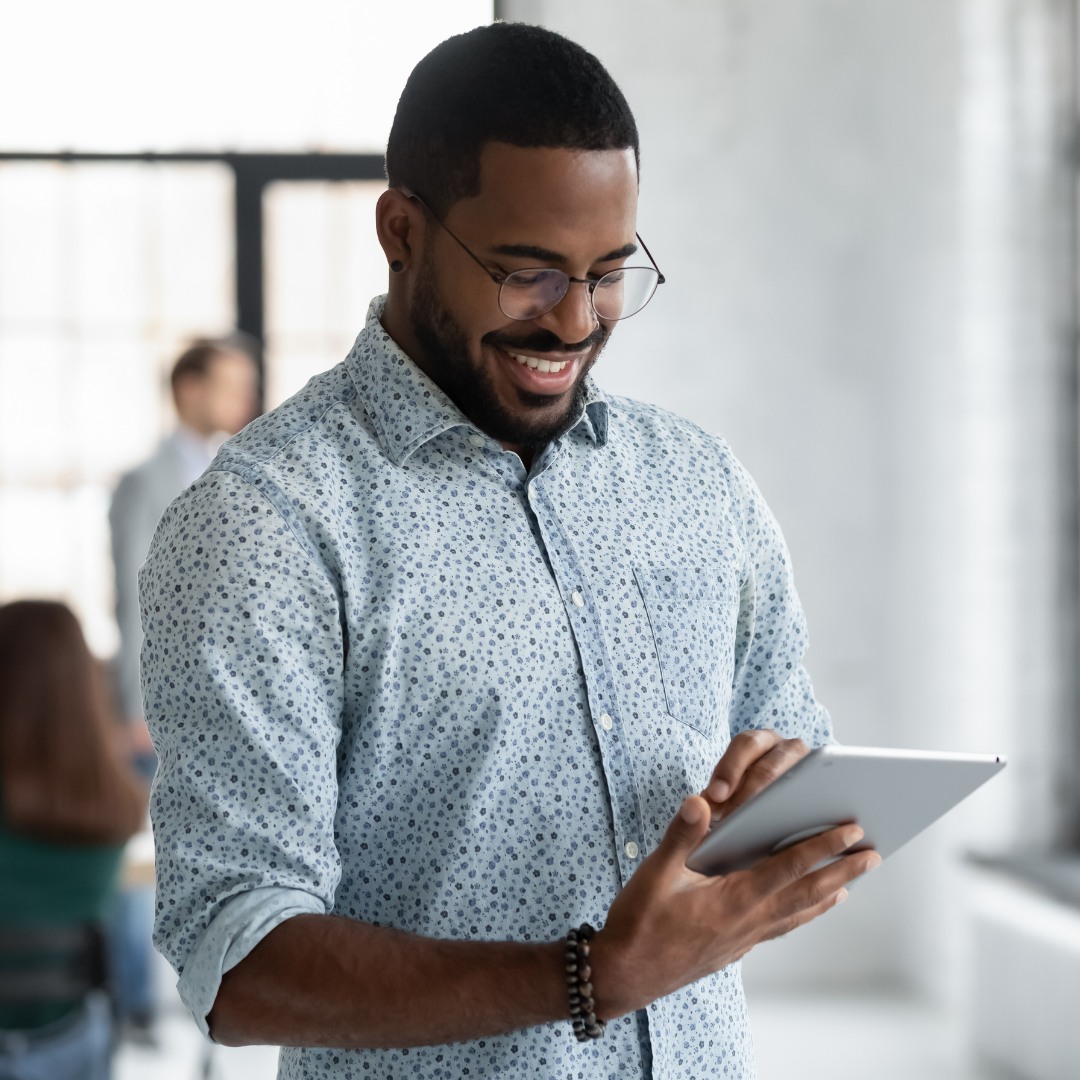 Now that we've looked at some of the highlights to picking EzContacts for all of your eyewear and contact lenses, let's dig into the really good stuff… the product reviews for eyeglasses, sunglasses, and contact lenses!
EzContacts Sunglasses Review
Everyone needs a pair of shades that they can throw on in a hurry whether they're at the beach with friends, on a hot date, or running to the grocery store.
We want our sunglasses to look good and protect our eyes against harmful UV rays. Let's dig into the best-selling EzContacts sunglasses that are currently available. 
EzContacts Sunglasses Gucci GG0010S Review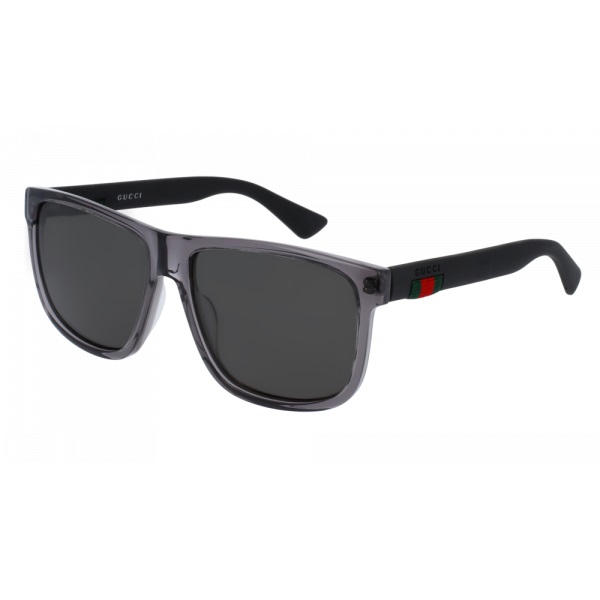 Gucci rarely gets it wrong, and the EzContacts Sunglasses Gucci GG0010S are clearly no exception to that rule.
Available in black, grey, or brown, these EzContacts Gucci sunglasses are a slightly oversized classic wayfarer style that are completely unisex. The classic Gucci label adds to the designer look. These frames can easily be made with prescription lenses as well.
The EzContacts Sunglasses Gucci GG0010S are available for $255-293 (down from $390-450) depending on the color you choose.
EzContacts Sunglasses Ray-Ban RB2132 New Wayfarer Review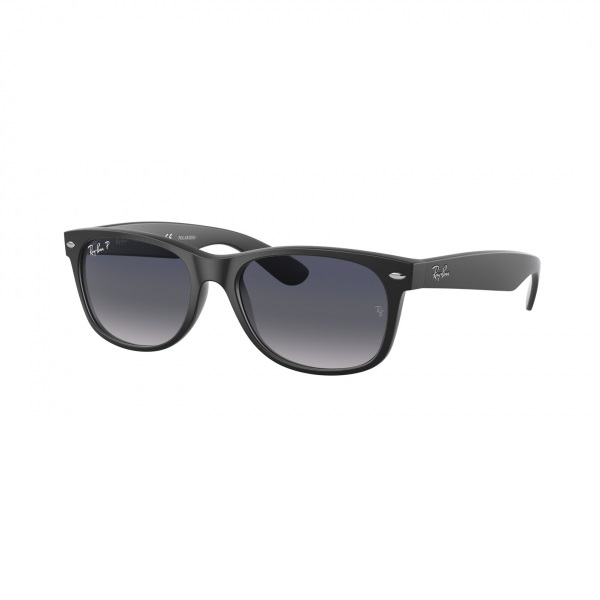 Are you a fan of the original Ray-Ban Wayfarers, but looking to try something with a unique twist? You totally need to check out the EzContacts Sunglasses Ray-Ban RB2132 New Wayfarer.
The New Wayfarers are slightly smaller than the originals but offer a wider lens which really compliments heart-shaped faces. They also have 20+ colours available online so you can get a pair to match every outfit! You can make these EzContacts sunglasses prescription as well.
The ExContacts Sunglasses Ray-Ban RB2132 New Wayfarer are priced between $105-175 (with many colours on sale).
EzContacts Eyeglasses Review
Eyeglasses can completely change up your look. Whether you're looking for something designer, lowkey, modern, oldschool, the EzContacts eyeglasses selection has something for every taste and face shape.
For this EzContacts review, I've curated some of the most popular EzContacts eyeglasses available. 
EzContacts Eyeglasses Oakley OX8156 Holbrook RX Review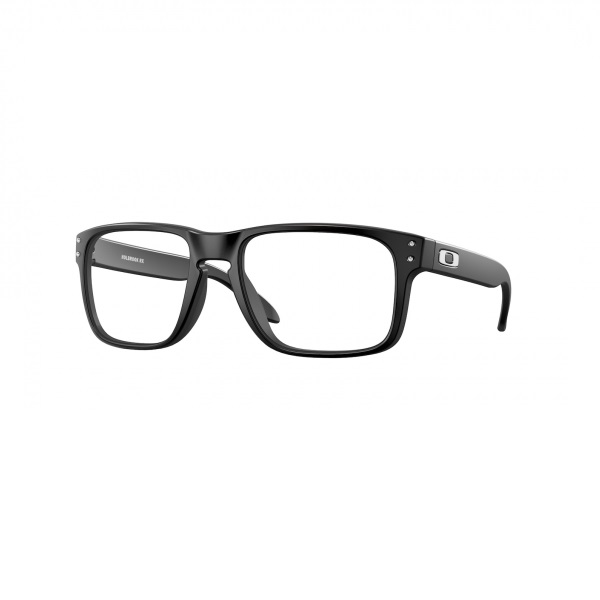 If you've been a fan of Oakley for a while now, you know that they don't mess around when it comes to eyewear. The EzContacts Eyeglasses Oakley OX8156 Holbrook RX are no different.
The Oakley Holbrook glasses are a square, sturdy frame that you can get in black, grey, light steel, matte brown, and clear. For an additional fee, you can easily make these EzContacts eyeglasses with prescription lenses.
If you're looking for a stylish and reliable pair of glasses, the EzContacts Eyeglasses Oakley OX8156 Holbrook start at $141.
EzContacts Eyeglasses Gucci GG0278O Review
As one of the oldest fashion labels from Italy, Gucci's bold style has maintained an iconic reputation in the industry. The EzContacts Eyeglasses Gucci GG0278O are a pair of eyeglasses perfect for women who love showing off their designer style.
These bold rectangular frames are available in a few colour options, but obviously, no pair of Gucci glasses would be complete without featuring the brand's signature logo on the arm. Of course, you can add prescription lenses to these designer glasses.
The EzContacts Eyeglasses Gucci GG0278O are priced at $206 (down from $390).
EzContacts Contact Lenses Review
Do you have a favorite brand of go-to contact lenses? that you're continually checking to see where you can get them on sale? EzContacts contact lenses feature dozens of reputable brands that are sure to deliver crisp vision that won't completely dry out your eyes.
Let's take a look at some of the best-selling contacts that you can currently find on the site. 
EzContacts Contact Lenses Johnson and Johnson Acuvue Oasys 6 pack Review
Looking for a comfortable pair of contact lenses that will get the job done? Then you must check out the EzContacts Contact Lenses Johnson and Johson Acuvue Oasys 6 pack.
These are said to be some of the easiest contact lenses to put in your eyes. With the Hydraclear Plus feature, it helps to give your eye that supreme cushioning that's needed to keep the lenses in place and secure all day long.
The EzContacts Contact Lenses Johnson and Johnson Acuvue Oasys 6 Pack is currently priced at $33 (down from $39).
EzContacts Contact Lenses Alcon Air Optix Colors 2 Pack Review
Are you routinely bothered by contact lenses that feel too thick in your eye? If so, check out the EzContacts Contact Lenses Alcon Air Optix Colors 2 Pack.
Not only do these EzContacts contact lenses give off a gorgeouly bright eye color, but they're also made with an extra thin safeguard layer that ensures no dust or uncomfortable particles make their way onto your lenses.
You may find that everyone gets a little lost in your eyes when you put these contacts in!
The EzContacts Contact Lenses Alcon Air Optix Colors 2 Pack are priced at $35 (down from $40).
Who Is EzContacts For?
EzContacts sells products that are for customers looking for good quality eyewear that is both practical and looks good. If you need prescription eyewear or contacts for your everyday life, EzContacts offers dozens of designer brands to choose from. If you're looking for something to spice up an outfit, the brand has you covered.
With the company's price match guarantee, you know that you're getting the lowest price possible for your eyewear. EzContacts currently offers free shipping within the U.S. and they ship to Canada, which is great for any Canadians looking to score a deal on their eyewear.
EzContacts Reviews: What Do Customers Think?
Eyeglasses can get pretty expensive, especially when you're adding prescription lenses. Before committing to the buy, let's take a look at what customers have said in EzContacts reviews.
First up, let's head over to their website and check out some of their best-selling frames and contact lenses, and see what kind of EzContacts reviews and ratings they've racked up.
EzContacts Sunglasses Burberry BE4312: an average of 4.9/5 stars from 40 EzContacts reviews with one customer calling them their "go-to sunglasses"
EzContacts Gucci Sunglasses: an average of 4.9/5 stars with 17 customer reviews
EzContacts Eyeglasses Gucci GG0011OO: an average of 4.6/5 stars from 29 EzContacts reviews with one customer noting they're "great stylish glasses"
EzContacts Eyeglasses Michael Kors Women's Frame: an average of 4.8/5 stars with 69 customer reviews
EzContacts Acuvue Oasys Contact Lenses 6 Pack: an average of 4.7/5 stars with 1,409 customer reviews
A lot of the EzContacts reviews from customers, especially those that purchased contact lenses, are satisfied with fast shipping and the efficiency of the ordering process. One customer left a 5/5 star review speaking about her experience shopping on their website for contact lenses.
"EZContacts had the best price, and their ordering system is intuitive and logical. This was the easiest and smoothest transaction that I've had in purchasing contacts."
On TrustPilot, EzContacts currently sits at a 3.9/5 star rating with 17,242 EzContacts reviews. Over 70% of those that left a review rated the online eyewear retailer as "excellent."
On Sitejabber, it's clear that most customers are impressed with the service they received from the EzContacts because the eyewear retailer sits at 4.67/5 stars with an overwhelming 277,544 EzContacts reviews.
Customers really love that EzContacts helps them purchase designer sunglasses and prescription eyewear at modest prices that fit their budget. One customer left a 5/5 star EzContacts review on Sitejabber about scoring a deal on a pair of Prada designer shades:
"Great service; got my Prada eyeglasses for a great price and they were exactly as expected. I already knew this frame looked good on me, so that made the process a bit easier. The blue blocking lenses are nice; clean easily and fairly thin. [I was] sent a cleaner spray with it too!"
There are a few EzContacts reviews on the Better Business Bureau website that complain about placing an order on the website and not receiving immediate notification that the chosen frames are on backorder. So, that's something to be aware of if you choose to shop on EzContacts.com.
Is EzContacts Worth It?
Do you hate the hassle of having to constantly re-order contact lenses and pay designer prices for trendy eyewear? EzContacts reviews show that customers are happy with the price point and great deals available. You can do all your shopping online and have it delivered right to your home.
EzContacts is an online eyewear retailer that is definitely worth checking out. They have a vast selection of designer frames and contact lenses to choose from, plus there are new sales and promotions popping up every single day. 
EzContacts Promotions & Discounts
It's always fun to save on those bigger purchases, and glasses are no exception. There are a few different ways to save money on the EzContacts website.
Currently, all orders placed in the U.S. receive free shipping
Use the coupon code EXTRA5 at checkout to receive an additional 5% off your purchase
Sign up to receive the brand's newsletter and receive exclusive promotions right to your inbox
EzContacts offers a price match guarantee on any pair of eyewear that you find at a competing retailer at a lower price point
Sign up to receive EzPoints on every purchase which turn into credits for extra savings
Where to Buy EzContacts
Looking for your next pair of glasses or contact lenses? You can shop exclusively for EzContacts products on their website: ezcontacts.com.
FAQ
Does EzContacts offer prescription sunglasses?
There's a large variety of sunglasses that are suitable for prescription lenses on the EzContacts website. It's easy to see which sunglasses are eligible because it will say "add prescription or custom lenses" on the product page.
Does EzContacts accept vision insurance?
EzContacts provides coverage for insurance holders that have out-of-network coverage. You will be reimbursed by your insurance company after your claim goes through.
If you're unsure about your insurance coverage, EzContacts is happy to inquire with your provider about your policy.
What is EzContacts' Shipping Policy?
Currently, all orders are eligible for free standard shipping with no minimum order. Standard shipping offers delivery within 5 – 7 business days. If you want to receive your order faster, you can choose expedited shipping at checkout for an additional charge. 
Most orders placed before 2 p.m. Monday – Friday will be processed on that same day. Please note that it will take at least 3 – 5 business days for your custom lenses to be made in the EzContacts lab.
If there is any reason for your EzContacts order to be delayed, the team will contact you by email within 24 hours.
EzContacts offers shipping to Canada as well. The three options for shipping to Canada through FedEx and USPS are:
USPS International Mail: $33
FedEx International Economy: $20
FedEx International Priority: $30
At this time, EzContacts does not ship outside of the U.S. and Canada.
What is EzContacts' Return Policy?
EzContacts offers customers returns on EzContacts contact lenses, eyeglasses, sunglasses, and prescription lenses within 30 days of delivery.
All contact lenses need to be in new condition in their original packaging to qualify for a return. Any frame or custom lenses must be in new condition in their original packaging with the authentic paperwork, warranty card, and any accessories that came with the purchase to qualify for a return.
Any exchanges on contact lenses are free within 30 days of purchase. Exchanges are possible after the 30-day mark, but there will be a $3 charge for restocking.
All refunds will be made in the original form of payment.
In order to start the return process, you must visit this page and fill in your original order number, email address, and zip code.
Unless you received a damaged order, all return shipping fees are the responsibility of the customer.
How to Contact EzContacts
Need to reach the EzContacts customer service team? There are a few different ways to contact them:
Phone: 1-800-217-2020 between the hours of 9 a.m. – 5 p.m. (EST) Monday – Thursday and 9 a.m. – 1 p.m. Friday
You can use the live chat feature on their website 
Email:

[email protected]

 
---
Check out similar brands you might like:
Discount Contact Lenses Review
Get Access to Exclusive Deals
Subscribe for free to get exclusive deals in your inbox. 100% privacy