Instacart Review
About Instacart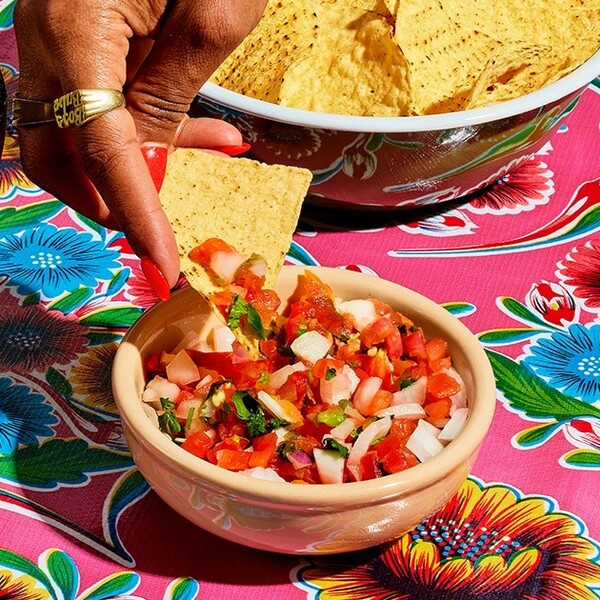 We all acknowledge that life can get a bit too busy these days. Whether being held back by work, family, friends, or school, there's always something to get in the way of making time for simple chores like shopping.
That's why Instacart hit the market in 2012. Allowing customers to order online, this brand delivers goods directly to the home using a simple online interface for tracking and selection.
Instacart delivery has made themselves into quite a common name, especially over the course of the pandemic. Featured in Forbes, Business Insider, The New York Times, and more this business has settled into their industry with ease over the years. In fact, their Instagram alone has over 138k followers.
I won't be swayed by the popularity of the name in this Instacart review. Instead, I'm here to deliver on the details of how this brand works, their services, reputation, and more, to determine whether this is one service worth selecting.
Overview of Instacart
The little carrot logo of Instacart seems to be everywhere, so it's not a surprise to know that this 2012 company has grown exponentially in their years of business.
Located in San Francisco, this business operates in multiple countries with over 500 retailers and local grocers.
Founded initially as a way to order groceries on-demand, this brand quickly became all about quick and scheduled deliveries to make life easier for the customer.
Working with names like Aldi, Costco, Walmart, and more, this brand's use shot up from 142k shoppers to over 300k during the pandemic to provide folks a safe and easy way to get their groceries during a time of stress and panic.
I could continue to go on about the mission and services in this Instacart review, but instead, I'm going to hit up a few highlights before diving into the details.
Highlights
Fast and easy delivery service
Partnered with over 500 retailers
Over 300k shoppers to provide quick response times
App and online options for ordering
Instacart Subscription Review
How Does Instacart Work?
In order to make this a true Instacart review, I need to discuss the brand itself and how things operate. This delivery service is all about easy access and interface. The process itself doesn't take too much effort:
Head online or to the app and log in
Select from over 500 stores for shopping
Go online shopping
Track the progress of the personal shopper, communicating online regarding items out of stock or any required substitutions
Delivery will be made to your doorstep
The best part of this service comes from their open communication. At all steps of the process, customers can contact and chat with their personal shoppers, adding any last-minute items or discussing substitutions.
Shoppers can even send pictures of the items in the store for the customer's opinion prior to purchase.
Should items not be in stock at the time of shopping, there are three solutions in place:
Find Best Match: the shopper picks based on their personal judgment
Pick Specific Replacement: customers will be contacted to select an alternative option
Don't Replace: customers can select not to replace something and a refund for said item will be provided
This brand allows for shopping from membership locations such as Costco or Sam's Club without buying into the name itself. That means shopping bulk in exclusive locations without paying those annual or monthly membership fees.
The final thing to consider here – fees. Customers pay delivery fees and a 5% service fee on all individual orders, with costs starting at $4.
Those who wish to commit to the service can buy into an Instacart Express annual membership for $99 to get free deliveries and reduced service fees. Of course, tipping the shopper is always encouraged as well – they do put in some good work to get the job done.
Instacart Delivery
I covered a lot of content in the last section, but I wanted to do a quick glance over the delivery system itself. This brand offers three options for delivery:
Door Delivery: this option invites the driver directly to the home to place the food right in the customer's hands. No worries about missing an order – it'll be dropped off right in person
Leave at My Door: the newer, no-contact option means customers don't have to interact with their shoppers. Great during the pandemic or for those anti-social souls, this option keeps things impersonal and just gets the job done
Curbside pick-up: ideal for those who don't want to do the actual work of shopping themselves but who don't mind going out, the curbside pick-up option has an individual shop and purchase the items, meeting the client outside for delivery. Just notify the shopper of arrival through the app and someone will bring the groceries to the car or designated pick-up spot
Deliveries can be arranged on the day of or scheduled for later in the week.
The only time in which visibility of the customer is required concerns purchases of medications or alcohol. In this circumstance, buyers must show ID before being handed their items.
Who Is Instacart For?
I'll put it out there – this brand is for everyone. Perfect for those who don't have the time, energy, or ability to make it to the store, this business offers an easy solution to getting the essentials at any time.
Easy to make an order for a reasonable cost, this brand does their best to serve up options to spare with their 500+ retail partners.
I would be remiss in this Instacart review not to note the accessibility of this service, available on both the internet and through the app.
Constant communication is always within reach, letting the customer reach out to the shopper at every stage of the process to keep control and understanding of the situation. I'm saying it's pretty universal in who all can and should use it.
Instacart Reviews: What Do Customers Think?
I can hardly make this an Instacart review without taking a look at some customer comments. I'll be honest, this one has some pretty good ratings right off the bat, but I'll get into the details as I go.
Due to this brand being solely online, I took the first step in this Instacart review by exploring their reputation from the apps themselves.
The Apple Store, the most popular source for this site, currently holds 4.8/5 stars based on over 2.4M ratings. Millions of customers use this app for their daily ordering and they've clearly fallen in love with the idea and follow-through of the business.
"I love the fact that I can use it for any store that I shop that. Downloading the app I get two weeks free with no service fee. After that it's an annual fee which is wonderful!"
Highlighting not only the stunning service by personal shoppers but also the elements behind the scenes, customers appreciate the accessibility for reasonable costs.
Many comments in the Instacart review section also see appreciation for the fact that "it gives you all the nearby supermarkets that work with Instacart so it's easy to compare prices."
Simplifying the shopping process is a big part of the popularity this brand has seen over the years.
Customers from the Google Play Store (4.2/5 stars based on over 192k ratings) seem to be enthralled with the ease and accessibility this service offers with their "wonderful delivery and support help, with the shipper communicating very well when they couldn't find an item."
The beauty of this brand comes from the fact that it's open to all. Without any discrimination, this app assists those who are busy with work or kids, those who have health concerns, or those who have no physical way to get to the store but are in need of supplies.
Such a supportive service is convenient for all with wonderful customer service to back them up.
"Instacart is a godsend. I am afforded access to stores that I wouldn't easily be given access to…Customer service is some of the very best that I've come across in many years. They are always accessible to their customers, resolving any matter if any comes up, and answering any questions."
Even platforms with lower numbers in posting, such as Influenster with 4.1/5 stars based on over 3,845 ratings, seem to adore this business.
While some customers admit they were "skeptical of not being able to pick [their] own produce," they willingly say that "this service saves you time and hassle of having to take a trip to the supermarket."
Simple to use and access at any point, this brand is all for assisting customers to an easier and stress-free day.
Instacart vs Shipt
I can't call this an Instacart review without taking a minute to consider competitors. One of the other big names in the industry comes from Shipt, which entered the market two years after Instacart in 2014.
Available in over 260 cities, this brand is widely accessible in iOS and Android options.
Rather than get too detailed, I'll stick to some key pros for each company to consider what business works best for what scenario.
Shipt
Shorter delivery window
Active online community
Meetups and events
Instacart
Available in more locations
Flexible monthly fees
Order tracker integrated into the app
The choice of app depends on location as Shipt isn't as widely available as Instacart quite yet. Despite that, they offer similar services – the key difference is Instacart's development over time.
They seem to offer more options for payment, fees, locations, and delivery. Currently, this business would be the way to go, but give Shipt some more time and we'll see what happens.
Is Instacart Legit?
As far as I can tell in this Instacart review, this brand is legit.
I did spot some customer complaints regarding shoppers and bugs with double charging, however, the majority of users seem to love the service and all they're doing for the world of deliveries. I'm giving this brand a green flag.
Is Instacart Worth It?
In my opinion, Instacart is well worth the effort. This brand offers fast and scheduled deliveries for reasonable fees.
Their shoppers are efficient at locating the items and keeping the customer informed regarding any substitutions that may be required.
Customer-oriented in every direction, this brand is all about delivering the best products and services to one's doorstep to reduce stress, save time, and get the necessities with ease.
Instacart Promotions & Discounts
Currently, there's no Instacart promo code or discount in play. Keep an eye out for deals on service fees for first-time users.
Where to Buy Instacart
Instacart does all business online and that means the best place to access it is from instacart.com directly.
Those who want a bit more accessibility can check out the app on the Google Play Store or the Apple Store.
FAQ
Who owns Instacart?
Instacart is owned and operated by Fidji Simo.
What is Instacart's Delivery Policy?
Instacart's delivery policy promises security for customer locations as well as efficiency from the shopper at all times.
Customer information is only supplied to those who deliver the items as not all shoppers will be the ones driving to the final destination.
This app recommends customers have notifications on during delivery times to receive swift communication from the driver regarding updates on time.
The best way to manage deliveries is to provide any essential information regarding parking, gates, or any other deterrents that may serve as an obstacle during delivery.
Should the driver not be able to find the location in question, they'll reach out via text or phone call. Drivers are required to directly hand over deliveries unless Leave at Door has been specified in the order request.
What is Instacart's Refund Policy?
Find something not as planned? Refunds can be requested within 7 days of the pickup or delivery.
Contact Instacart should something be missing, damaged, spoiled, or generally unusable. Refunds can take up to 10 days to be processed, but the funds will return to the original payment account (rather than on Instacart).
Returns of items are subject to the individual stores, so be sure to check with the specific stores the items come from. Some allow returns based on the Instacart digital receipt.
How to Contact Instacart
If you have any questions after reading this Instacart review, feel free to reach out to the company. This brand works between 8 am and 11 pm EST and connects with customers in two easy ways:
---
Check out some of our recently published articles:
Get Access to Exclusive Deals
Subscribe for free to get exclusive deals in your inbox. 100% privacy