Love Wellness Supplements Review
About Love Wellness
Love Wellness is a women's health brand that specializes in developing products curated for personal hygiene, sexual, and vaginal health. They offer supplements, wipes, cleansers, lubricants, multivitamins, and more.
Having health issues is one thing, but women suffer from several frequent and recurrent issues that can impair their quality of life. Lower urinary tract infections, premenstrual syndrome (PMS), and vulvovaginal candidiasis are just some common examples.
In a survey[1] conducted at the University of Sao Paulo among women with recurrent vulvovaginal candidiasis, results showed a significant detriment in participants' quality of life, physical and psychological well-being. In addition, the condition affected their social life and sexual activity.
Fortunately, there are many strategies available to prevent or reduce the frequency of these common health problems, and Love Wellness might just be able to help you with that.
Owned by famed American TV personality, Lo Bosworth, Love Wellness has a following of over 225k on Instagram, and has gained the attention of the press at Marie Claire, PopSugar, Glamour, Forbes, and Byrdie.
For those who are curious about this brand, let this Love Wellness supplements review be your guide. We'll provide you with a comprehensive view of products, customer ratings, promotions, and more, to help you decide if they're worth the buy.
Overview of Love Wellness
Similar to many women browsing self-care aisles at local drugstores, Lo Bosworth wasn't satisfied with the quality of women's health and hygiene products offered. She also found a veritable lack of body-positive, all-inclusive marketing across many of the brands showcased on the shelves.
As the cherry on the top, the way that these products were advertised and packaged sparked an emotional and social disconnect, as she felt embarrassed and uncomfortable about having the need to take care of her body.
With newfound fame as a TV actress, Bosworth decided to use her platform as an opportunity to spread awareness on the de-stigmatization of women's bodies. This led to the establishment of Love Wellness in 2016 in the heart of New York City.
With a company mission to make shopping for self-care products easier for women, their products are all science-based. Love Wellness also ensures complete transparency when it comes to the effectiveness of products and their ingredients.
"At Love Wellness our mission is to create the wellness solutions you deserve. I'm so happy you've found us and I hope you experience that "a-ha" moment that so many women do when they join our community," says the Love Wellness CEO.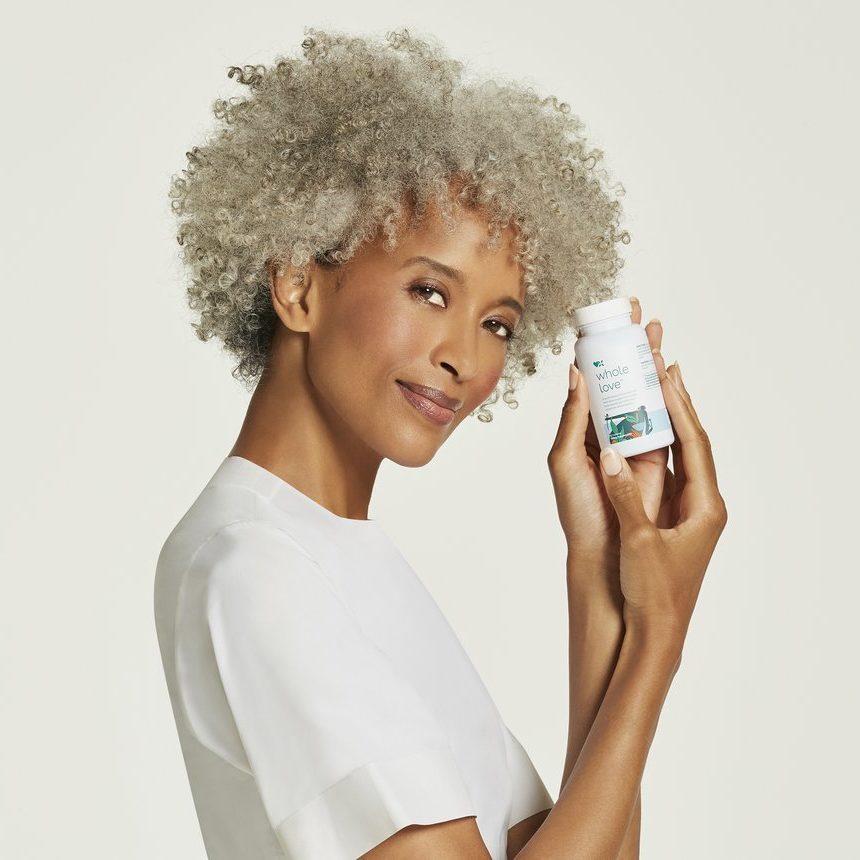 Before we get into this Love Wellness supplements review, let's go over some initial highlights:
Highlights
Wide variety of women's health products ranging from supplements, kits, wipes, lubricants, multivitamins, and more
All products are science-based, gluten-free, and cruelty-free
Transparent about product effects and ingredients
Side-blog and program called the 'The Love Club' for customers to learn about women's health and join conversations with medical advisors
Positive customer reviews
Offers Klarna as an alternative payment option
Love Wellness Review
Moving forward, this Love Wellness supplements review will highlight a selection of bestselling items. Their diverse collection includes supplements, personal care, multivitamins, and kits.
From beauty-enhancing Love Wellness collagen supplements to prenatal vitamins for soon-to-be moms, there's a wide collection of women's health-related products to choose from. Let's dive in:
Love Wellness The Killer (Boric Acid Suppositories) Review
There's no shame in taking care of your vagina. In fact, if you don't, it can be a real pain (literally). The Killer (Boric Acid Suppositories) is a single ingredient solution for tending to your lady garden, designed to balance the delicate ecosystem down below.
One way boric acid helps is by inhibiting bacteria and yeast growth. A systematic review[2] found boric acid suppositories to be effective for the treatment of recurrent vulvovaginal candidiasis. Note: women reported a vaginal burning sensation (<10%), vaginal irritation, and watery discharge during treatment.
But, in a retrospective study[3] conducted at Johns Hopkins University, researchers found that boric acid was well-tolerated and effective in patients who had recurrent vulvovaginal candidiasis or bacterial vaginosis.
Used to maintain healthy levels of vaginal yeast, bacteria, and pH levels, it's also designed to quell vaginal odor after sex or your period to help you feel fresh again. Each gelatin capsule contains over 600 mg of Boric acid.
These suppositories are developed by doctors for optimal effectiveness. We won't go into the specific details of how to use the Killer Love Wellness pills, but you can find an extensive list of instructions on the website.
Containing 14 vaginal capsules, The Killer (Boric Acid Suppositories) cost $20 as a one-time purchase, or $15 if you subscribe.
Love Wellness Good Girl Probiotics Review
When it comes to body care, most of us think of everywhere except the lady garden. It's time to change that with the Good Girl Probiotics. These capsules contain 8 strains of good bacteria that help maintain vaginal and urinary tract health.
More specifically, these Love Wellness probiotics provide a more balanced vaginal pH and ensure healthy levels of vaginal yeast and bacteria. The powerful supplement helps support three key areas of the body, including reproductive health organs, the gut, and the immune system.
It's common knowledge that probiotics help restore the vaginal and gut microbiota, especially after using antibiotics for urinary or respiratory infections. A recent clinical trial[4] evaluated the efficacy of probiotics to prevent recurrent urinary tract infections and bacterial vaginosis. The trial included 120 women with recurrent lower urinary infections and bacterial vaginosis in the acute stage who were randomly assigned into two groups.
One group received antibiotics for the urinary infection, and the other group, the same antibiotic therapy plus vaginal probiotics after completing the treatment. Results showed that 93% of participants who received vaginal probiotics presented normal levels of vaginal lactobacillus, while only 40% of participants in the other group preserved normal flora.
The bonus? The group that received probiotics showed a reduction in the frequency of bacterial vaginosis and lower urinary infections. And that's definitely something we all want in life, right?
For a bottle of 60 capsules, you can take the Good Girl Probiotics with your favorite cup of coffee or smoothie for $25. Through the subscription plan, these probiotics cost $19.
Love Wellness Metabolove Review
For many young women, going through the monthly cycle involves feeling grounded and normal, while other times emotions are at intense levels that seem to dip, twist, and dive. To turn that hormonal roller coaster into something more like a riverboat ride, Love Wellness developed Metabolove supplements.
Designed to boost energy, these vegan capsules also target nagging food cravings of pizza, Chinese takeout, or a hearty plate of french fries. These Love Wellness supplements also support metabolism without chemical stimulants, containing friendly ingredients such as organic green tea and selenium.
Take back control of your emotions and cravings with 60 capsules of Metabolove for $25. If you sign up for a subscription, congrats! You get 25% off and the supplements only cost $19.
Love Wellness #Mood Pills Review
It's impossible to know where mood swings will take you. The random switches from happiness to despair can take a serious toll. To help calm the storm, daily #Mood Pills could be your fix. The pills assist with PMS mood changes, fatigue, and stress.
These supplements contain vitamin B6, GABA, organic St. John's Wort, and organic chaste berry. The key nutrients act as your consoling friend when it comes to dealing with occasional stress, frustration, and irritability.
One clinical study showed that vitamin B6 was able to reduce physical symptoms of PMS. Another small clinical trial[5] tested the effects of the plant St. John's Wort on premenstrual syndrome, and thirty women affected by the dreaded PMS were randomly assigned into two groups.
One group received St. John's Wort extract, and the other group a placebo for three menstrual cycles. The group that received the nutraceutical experienced a significant improvement in emotional lability, anger, and impulsivity related to premenstrual syndrome.
On the health benefits of chasteberry, a review article concluded that although evidence is limited, it may relieve symptoms of premenstrual syndrome.
Get back to normal with the #Mood Pills (60 capsules) for $25. These supplements only cost $19 if you sign up for a subscription plan.
Love Wellness Daily Love Multivitamin Review
Multivitamins are a convenient way to feed the body essential ingredients that your daily diet lacks. The Daily Love Multivitamin contains a full spectrum of more than 25 vitamins and minerals.
Formulated to address basic nutritional needs, it also supports your immunity system, stress levels, and sexual wellness. Its blend of ingredients includes folate B-vitamin coenzymes, organic ashwagandha, and chaste berry.
Word is, Ashwagandha appears to have anti-anxiety properties. A clinical trial[6] evaluated the effects of ashwagandha on emotional stress. Sixty stressed out, healthy adults were randomly assigned to receive either ashwagandha extract or a placebo for 60 days.
Participants who received ashwagandha showed a significant reduction in anxiety levels (measured with the Hamilton Anxiety Rating Scale) and a reduction in morning cortisol (a stress hormone) levels.
The Daily Love supplements also come in a full-size bottle of XOmegas. This add-on contains 300mg EPA and 200mg DHA to support heart and brain health.
For a box set full of 30 capsules of XOmegas and 60 capsules of Daily Love, the Daily Love Multivitamin supplements cost $50 in total. For the subscription plan, you can pay $35 in monthly installments.
Love Wellness Sleeping Beauty Review
Take the Sleeping Beauty daily supplements to achieve some coveted, quality beauty rest. Formulated to aid sleep and relaxation, these pills can also reduce stress. The supplements contain clean ingredients such as melatonin, lemon balm, and Valerian root powder.
Don't just take our word for it though. A meta-analysis[7] studying the effect of melatonin on sleep found it was effective in reducing sleep onset latency, increasing sleep efficiency, and increasing sleep duration. 
Regarding valerian root, a recent systematic review[8] found it to be a safe and effective natural option to promote sleep.
This supplement is much more user-friendly than pricking your finger on a spinning needle, like Sleeping Beauty. Waking up to a prince not guaranteed.
You can get 60 of these Love Wellness lights out capsules for $25, or $19 through the subscription.
Love Wellness Bye Bye Bloat Review
'Bloat' is on par with 'moist' as one of the grossest words ever invented. It certainly doesn't conjure the prettiest feelings and imagery. For those days when you feel heavy and lethargic, take the Bye Bye Bloat supplements to provide some much-needed relief.
These supplements claim to rid the body of water weight, aid digestion, and tackle hormonal and food-related bloating. Featuring ingredients such as organic ginger, dandelion root, fenugreek, and digestive enzymes, you can feel better and less balloon-like.
Fortunately, there's evidence these ingredients work. One systematic review[9] concluded that ginger has the potential to relieve nausea and vomiting. Another literature review[10] wrote that dandelion root showed diuretic, digestive stimulant, prebiotic, and immunomodulatory properties during preclinical studies.
Get 60 included capsules of Bye Bye Bloat for $25, or pay $19 by subscribing.
Love Wellness Subscription Review
If you run out of personal hygiene items frequently and hate shopping trips to stock up on provisions, the Love Wellness subscription could be your fix. Buyers can choose what products they would like to include in their Love Wellness box.
By signing up for a subscription, customers receive 25% off and a free pill organizer. Subscribers can also keep track of orders and edit membership details through their accounts.
There's no recommended or limited amount needed in order to qualify for a subscription. Choose how often you'd like your products delivered. This can range from a 1 to 4-month basis. Then, you're all set!
Love Wellness Supplements Reviews: What Do Customers Think?
This Love Wellness review found that customers seem to love the brand and its products. On their company website, there are over 21,101 reviews posted with an average of 4/5 to 5/5 stars. Customers noted that products have worked to improve their overall wellbeing, especially Bye Bye Bloat and Good Girl Probiotics.
"This is a must have staple to keep on hand. Helps relieve bloating without making you feel gross. I have kept a bottle on hand since I have found Love Wellness products. It is a must have," one customer wrote for the Love Wellness Bye Bye Bloat reviews page on the company website.
There are hundreds of glowing Love Wellness testimonials left for boric acid suppositories on Amazon, garnering an average of 4.6/5 stars out of 4200+ reviews. Customers reported that it improves vaginal health in terms of odor and combating BV.
"All women should keep some in their bathroom cabinet! I love that this product is natural as well. I was so excited to get it because this flare up was bothering me a lot. Basically it cured it IMMEDIATELY for me," one reviewer wrote on Amazon for The Killer (Boric Acid Suppositories).
Other Love Wellness products do similarly well on Amazon. Check it out:
Good Girl Probiotics: 4.5/5 stars out of 3,500+ ratings
Metabolove: 4/5 stars out of 914 ratings
#Mood Pills: 4.1/5 stars out of 582 ratings
Positive comments continue on the Ulta Beauty website, especially for the Good Girl Probiotics, which has 4.8/5 stars from 1700+ reviews. Take this detailed Love Wellness testimonial:
"I was struggling with BV symptoms after starting a new relationship… Noticeable improvement in symptoms within 24 hours of the first dose! Completely back to normal within 2 days. And no return of the symptoms despite continued *ahem* activities."
For other Love Wellness supplements, Ulta Beauty customers provided these ratings:
The Killer (Boric Acid Suppositories): 4.9/5 stars out of 1582+ reviews
Bye Bye Bloat: 4.7/5 stars out of 1400+ reviews
Metabolove: 4.6/5 stars out of 1000+ reviews
Perfect Condition Vitamin: 4.8/5 stars out of 822 reviews
This Love Wellness supplements review found a few customer complaints and red flags online. A limited number of Ulta and Amazon customers reported that the boric acid supplements didn't work properly or produced an odd smell, or caused irritation.
Similarly, a small amount of Bye Bye Bloat customers on those sites felt that the product was ineffective. Several users reported nausea and headaches after taking the supplement.
We were shocked to learn that Metabolove has a 'Cancer and Reproductive Harm' caution on the bottle, which some customers cited as a reason for returning it.
Our research indicates that most Love Wellness supplements come with testimonials of negative reactions or ineffective results, but these are rare compared to positive comments.
Are Love Wellness Supplements Worth It?
This Love Wellness supplements review encourages you to check them out. Their collection offers a ton of convenience with a wide inventory of women's health-related products, from skincare and beauty to vaginal health, to overall wellbeing.
There are thousands upon thousands of highly positive reviews for Love Wellness. While most supplements come with stories of negative reactions, these are the minority. It's natural for these products to affect people differently.
Each Love Wellness product description details the ingredients and recommended use. As a PSA, Metabolove has a 'Cancer and Reproductive Harm' caution on the bottle, which you can read more about on its product page. That's transparency for you.
The Love Wellness blog also provides resources to educate women on their bodies and health, with topics such as water weight, vaginal odor, and period bloating. Additionally, 'The Love Club' helps form discussions surrounding women's health, addressed in a question and answer format.
For a company that puts women first, keep Love Wellness in mind when shopping for self-care.
Love Wellness Supplements Promotions & Discounts
This Love Wellness supplements review found that the brand offers a rewards program in which customers can accumulate points to gain access to exclusive deals and perks.
They also have a refer-a-friend program where friends can get $20 off their first order of $40 or more. In return, customers receive $20 worth of points in their account.
Love Wellness customers can also save 25% on products if they sign up for a subscription plan, which includes a free pill organizer.
Where to Buy Love Wellness Supplements
You can access the complete self-care collection through LoveWellness.com. For more options, check out the Love Wellness Amazon page, Ulta, Target, and Walmart.
FAQ
Is Love Wellness FDA approved?
This Love Wellness supplements review found that their products have not been evaluated by the Food and Drug Administration.
How long does it take for Love Wellness to work?
This answer varies in terms of the product in question. This Love Wellness supplements review recommends looking into the product description for more details.
Can you take Love Wellness vitamins together?
This Love Wellness supplements review discovered that most of their products are designed to be taken together.
How long does Love Wellness take to ship?
Love Wellness ships throughout the United States, Puerto Rico, and Canada. Shipping times vary for each shipping option. Love Wellness offers ground shipping, USPS Priority Mail, expedited shipping, and international shipping for locations outside of the US. They offer free ground shipping for domestic subscribers.
The company states that it may take 3 to 5 business days for orders to be prepared, packed, and shipped. Customers receive a tracking number via shipping confirmation email in order to monitor their packages.
What is Love Wellness's Return Policy?
If customers are unsatisfied with their purchases, they can return their orders within 30 days of the marked delivery date. There are a few exceptions to this policy:
The Love Wellness Guide to Sex & Your Vagina is considered a final sale and cannot be returned or exchanged
For orders of 20 items or more, only 50% may be returned if the items are unopened and unused.
To initiate the return process, customers can contact the Love Wellness customer support team for more details.
How do I cancel my Love Wellness subscription?
To cancel your Love Wellness subscription, follow these steps:
Log into your account and click on 'my subscriptions'
Next to the item you wish to cancel, click on 'edit'
Click on the 'cancel subscription' at the bottom left-hand side of the screen
Repeat this process if you need to cancel more items.
How to Contact Love Wellness
For inquiries beyond this Love Wellness supplements review, you can contact the company through:
Love Wellness customer service email: [email protected]
Using the chat form on their website
Get Access to Exclusive Deals
Subscribe for free to get exclusive deals in your inbox. 100% privacy