Meermin Shoes Review
About Meermin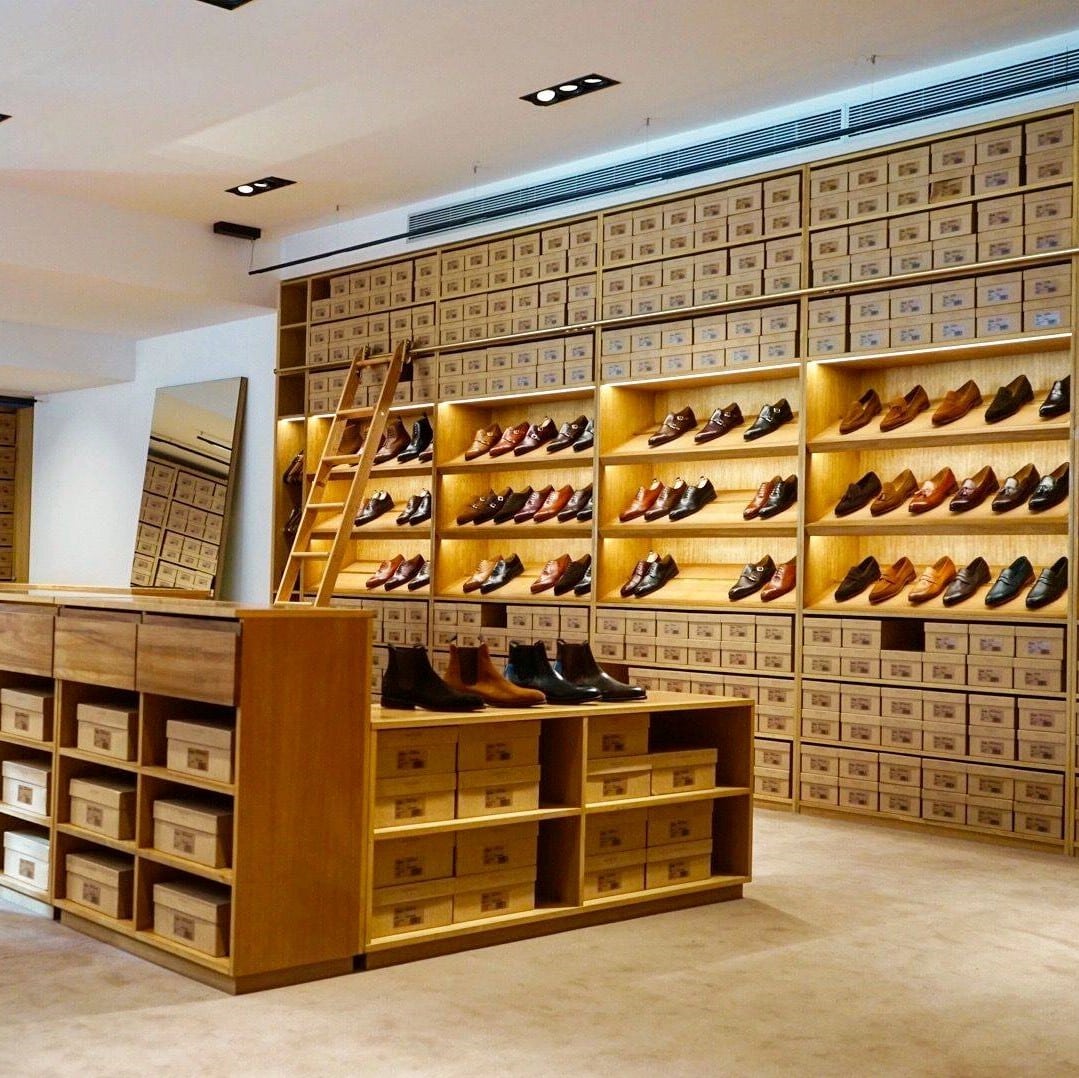 Meermin Mallorca is a Spanish brand that creates high quality shoes for men and women, focusing on handcrafted products and the elimination of wholesalers. The following Meermin shoes review will take you through various aspects of the brand and its products to ensure that you make an informed purchase decision.
Overview of Meermin
Meermin prides itself on being a family business, which is rare in modern footwear. My family and I have always appreciated products made with care, so that stood out when writing this Meermin shoes review. Their shoes were created based on decades of experience in the shoemaking industry, and as a brand they are dedicated and passionate about delivering premium products.
Meermin was founded in 2001 in Mallorca, Spain by Pepe Albaladejo and his father Jose. Their business operates and makes its shoes in Mallorca while avoiding the wholesale process. After experiencing and the results of selling to other brands and retail stores, the Albaladejos were determined to make a change, while being determined not to lose the connection between themselves and their customers.
Their knowledge of shoemaking is evident, as the "last" is a significant part of their process. The Meermin last is the mold used to build their shoes, which have their own unique, final shape. This one of a kind process, combined with their humble and genuine beginnings, sets Meermin apart from other brands.
The Meermin mission is to continue improving their high-end products for their customers, focusing on a direct-to-consumer approach. With a direct selling approach, they can offer affordable prices without compromising the quality of their products.
Meermin shoes are created in Spain and shipped directly to their customers . While other companies typically have sales or promotions, Meermin does not incorporate these — instead they focus on delivering the best possible prices for their customers all year long.
Meermin does research on their leathers and materials, ensuring that they only source from the best in the business. Meermin has also created a Made to Order system that is essentially a crowd sourcing technique. This strategy is once again about their customers, who decide which products the brand should focus on. Meermin takes pride in pleasing their consumers in any way they can.
Let's dive in to the good and the bad with this Meermin shoes review:
Pros
They not only sell shoes, but they have accessory options in a wide variety of colours and styles including, handbags and belts
They ship internationally to cater to customers from all over the world
"Made to Order" system to ensure all-around customer satisfaction
They have trunk shows to communicate and interact with the employees and the products directly
They have multiple social media accounts, with which they update their customers about products regularly
Cons
The main page of their website is not very organized or visually appealing
No exclusive sales, promotions, or discounts
No FAQ page to save some time for customers who have questions or concerns
Many products shown on their website are currently out of stock; customers are unaware of this until they select the item
If a customer selects the women's category, they may find men's shoes mixed in as well
Meermin Chelsea Boots Review
Boots are made for walking, and when you're doing a lot of it, you're going to want comfort and a design that you can trust. Meermin Chelsea Boots come in a few colours and materials for both men and women to pair with fall pieces. Many styles of Meermin boots, including these, are designed using Italian suede and French leather.
The Chelsea Boots feature a narrow opening, ensuring that your feet remain inside. They have no extra material that will disrupt your comfort as you walk. The bottoms are padded with a rubber sole, maintaining traction as you take on the day — so you don't have to worry about slipping and sliding in them.
Meermin Chelsea Boots are offered in dark colours including black, brown, brown suede, dark brown, and tan suede. The prices of these elegant and versatile boots range from $200 to $230.
Meermin Loafers Review
Meermin loafers are a combination of relaxed fit comfort, and a classic look for any occasion. In the warmer months of the year, your feet are kept cool thanks to the shoe's lightweight design.
Meermin aims for their shoes to be a perfect fit. Meermin loafers feature a soft and flexible lining and a leather interior to cushion their walk. Made with leather and suede materials, these loafers come in a variety of styles and colours for men and some for women.
Meermin offers loafers in simple colours of black, brown, copper, tan, and navy. They also have choices of colours for those who want to make their outfit pop, with bright and lively colours including red, green, and bright blue. The price range for Meermin loafers is $165 for women and $175 for men.
Meermin Wingtips Review
Sometimes we want a shoe that looks simple, yet has something a little extra that makes it unique. In our Meermin shoes review, we found that the brand did just that, having combined the style of the Chelsea boot with Wingtips. This style has the same narrow opening as the Chelsea boot, but features a creative pattern along the front and side of the boot.
At first glance, you may think this is the classic Chelsea Boot, but if you look closer, you can see the details of the design that they put into these leather boots. The Wingtip designs come in copper, oak, and black. This style is specially designed for men at a price point of $230.
Meermin Belts Review
Meermin's belts are one of the finishing touches to an outfit. Meermin belts are handmade for men who want to either add some colour to their outfit or to complement their shoes. Their buckles have a nickel and brass finish to bring it all together, and with over 20 belts to choose from, one is bound to match with your outfits.
Meermin belts are made from the same Italian suede and French leather used to create their shoes, and some are lined with all natural cowhide. These belts come in a variety of sizes and a corresponding size chart. All of their belts have a strap width of 35mm and it is recommended that you purchase one size larger than the fit of your pants.
The prices of Meermin belts range from $50 to $150, although most of the belts are priced on the lower end of that range.
Meermin Shoes Review: What Do Customers Think?
In writing this Meermin shoes review, I looked up customer feedback outside of the brand's website, which does not contain reviews. Customers can leave a Meermin shoes review on the brand's social media accounts, and reviews can also be found on Google.
Many customers leave a five-star Meermin shoes review on the website. People around the world consistently comment on:
Shape – Customers have fallen in love with the shape and design of Meermin shoes.
The visual appeal – Many people like the product photos that have been posted on their social media accounts. Some are stating that they can't wait to get their hands on a pair, and others are saying that they can't get enough of the shoes they own.
Affordable – Customers are pleased with the price of these high-quality shoes.
Although much feedback is positive, some customers wish there were more physical stores. Some men have expressed disappointment in the brand's lack of variety in men's shoes. There have also been some red flags in terms of shipping. There are cases of customers having received damaged shoes, resulting in a more expensive buying process.
Meermin Sizing
Meermin offers a sizing chart for each item; you can navigate through the chart to find the best size for men, women, and belts
They don't have any specific sizing recommendations for their shoes, beyond the chart that is provided
The leather and quality materials that they use to build their shoes are said to be true to their sizing
Meermin does not offer sizes smaller than 6UK or bigger than 12UK at this time
Meermin Promotions & Discounts
You won't find a discount code in this Meermin shoes review, as the brand focuses on the direct to consumer model. Everything is distributed directly to the customer, allowing them to lower their prices consistently throughout the years.
Customers always know what they're getting when it comes to the costs. They do provide a Holiday Gift Guide to help with gift-giving ideas, along with a newsletter that customers can join to get updates on products, MTO Groups, any store events, or Trunkshows.
Where to Buy Meermin
A Meermin shoes review found that the brand is not featured in other retail stores or with any wholesalers. They do have three of their own stores around the world:
Madrid, Spain
Meermin NYC in Soho
Paris, France
Meermin shoes and accessories can also be purchased on their website. The items from their website will be shipped directly to the consumer from Spain. Meermin shoes and products are not sold on Amazon or any other websites.
FAQ
Shipping Policy
Meermin uses multiple shipping companies including UPS, DHL, and FedEx. When orders have been shipped out, customers can track their order as they wait for its arrival.
Meermin tries to get orders ready to ship within 24-48 hours of the purchase. The cost of shipping will vary depending on where the purchase is coming from and what shipping option you choose.
Return Policy
Meermin provides specific information on US returns. If there is something wrong with your order and you want to make a return, their location in New York will accept any US returns. Customers will have 15 days from the delivery date to return their items.
A return form must be filled out before you send your products back, and customers must also inform Meermin that they want to make a return. If you want to return items, it has to be sent to the following address:
MEERMIN MALLORCA SHOES Att: Returns
Carrer Sabaters, 27 (Polígono Industrial Ca'n Matzarí)
07300 INCA
(Islas Baleares)
SPAIN
If you want to make an exchange, then Meermin will ship you a new product at no extra cost to you. If you are returning, then you will not be refunded for the original shipping cost. There are currently no refunds or exchanges allowed at their Madrid location.
Contact Meermin
If you have any questions or require further information regarding Meermin's services, they can be reached on their main website or email:
Website: meermin.com
Email: [email protected]
Meermin can also be reached by email, phone, or in-store:
Calle Claudio Coello 20, 28001 Madrid
Hours: Monday to Saturday from 10:30am to 9:00pm and Sunday 12:00pm to 7:00pm
Phone: +34 914312117
Email: [email protected]
130 Greene Street – 2 Floor, New York, NY 10012
Hours: Monday to Saturday 11:30am to 8:00pm and Sunday 12:00pm to 6:00pm
Phone: +1 (646) 781-9100
Email: [email protected]
16 Rue Chauveau-Lagarde, Paris, 75008
Hours: Monday to Saturday 11:00am to 8:00pm and Sunday 12:00pm to 6:00pm
Phone: +33 (0)1 42 65 49 07
Email: [email protected]
---
It's always better to have options. Check out our in-depth reviews for other luxury shoe brands:
Get Access to Exclusive Deals
Subscribe for free to get exclusive deals in your inbox. 100% privacy