PetLab Co. Review
About PetLab Co.
PetLab Co. develops nutritious and delicious solutions to common pet ailments. Their supplements are made with natural ingredients and treats are packed with vitamins, minerals, and antioxidants to give your pet a new lease on life—whether that's a healthy smile, a smooth coat, or abundant energy.
Like an adorable puppy, PetLab Co. is no stranger to attention. The brand has been the feature of many headlines, including on Buzzfeed, Forbes, and ABC. After just one peek at its cute, pet-filled Insta feed, the 100k followers make perfect sense.
If you're looking for a better way to heal your fluffy pal's issues, you may have come to the right place. Take a read through my PetLab Co. review to learn about the brand and its bestsellers.
I'll also cover customer reviews, promotions, and FAQs to help in your decision.
Why You Should Trust Us
Our mission is to help you make better, more informed purchase decisions. Our team spends hours researching, consulting with medical experts, gathering insight from expert professionals, reviewing customer feedback, and analyzing products to provide you with the information you need.
Overview of PetLab Co.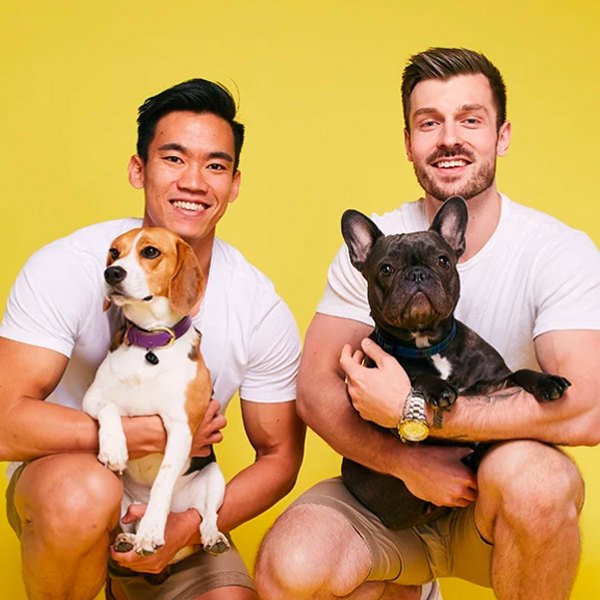 PetLab Co. was inspired by one of the most tragic events in life, the death of a loved one. Chris Masanto's dog, who suffered from painful arthritis for four years before she had to be put down, was the reason he developed the brand. It was officially launched in 2019 with the help of his brother, Andrew, and friend Damian Grabarczyk.
The pain and guilt Masanto felt during those final years of his pup's life were unwavering. He wished that there was something he could have done to make things on her a little easier. He took that pain and pushed it into PetLab Co., a natural-based pet supplement brand on a mission to improve the lives of pets around the world.
Our pets may sometimes let us know what's wrong, but it's up to us to give them what they need to feel their best. PetLab Co. makes it easy with its natural product selection that caters to a range of pet problems—from bad breath to heart health.
Based in New York City, NY, the brand is committed to providing pet owners with only the best in quality—because that's what its team wants to give to its very own pets.
Before I jump into some of the brand's best-sellers, my PetLab Co. review will fill you in on some highlights.
Highlights
Range of products from dental health to digestive function
Made with natural ingredients
Full of great nutrition for your pet, such as fiber, antioxidants, and minerals
Over 750,000 customers
Subscription plan saves you 25%
15% off your first order
Ships within the U.S & U.K
Free shipping
PetLab Co. creates food-based supplements to common health issues. Its product lineup is fleshed out with amazing products such as:
PetLab Co. Joint Care Chews
PetLab Co. Probiotic Chews
PetLab Co. Dental Formula
These solutions can help aid your pet when suffering from allergies, yeast, bad breath and mobility issues.
The next section of this PetLab Co. review will address the brand's products that tackle a range of the most common issues. Some examples include joints, teeth, digestion, coat, and immunity.
PetLab Co. Review
Our pets hold a special place in our hearts. Seeing them struggle with any issue is tough, especially ones that limit their movement, slow them down, and cause them irritation. Below, I'll feature PetLab Co.'s best-selling products that tackle all three of these issues and more.
PetLab Co. Probiotic Chews Review
Did you know that an imbalanced gut can lead to digestive issues, weight gain, itching, yeast issues and even depression? And I'm not just talking about humans.
Dogs can experience these things too, and due to the lack of nutrition in certain foods, it's not hard for their guts to become imbalanced. According to the product reviews, the probiotic chews seems especially effective for yeast, allergy and general itching issues
Probiotic Chews contain bacillus coagulans along with a healthy serving of antioxidants, fiber, and minerals from blueberries, chicory root, and honey. The size of your dog will determine how many chews they need each day, see the below chart for details:
25lbs and under = 1 chew/day
25-75lbs = 2 chews/day
Over 75lbs = 3 chews/day
Get your pup feeling better with 1 tub of 30 chews for $37.32.
PetLab Co. Joint Care Chews Review
Watching our pups age can be really hard. They progress at a rate 7 times as fast as us, and we're essentially witnessing them become seniors in just 9 short years. With age, comes osteoarthritis or ligament degradation that causes them to slow down faster than they should.
Age isn't the only cause of joint issues, though. Some breeds, like bulldogs, are prone to joint problems, especially in their hips. PetLab Co. Joint Care Chews support the health of your pup's joints.
Each one is full of natural ingredients like salmon oil, green-lipped mussels (known for their high dose of omega-3s), and glucosamine, which work together to decrease inflammation and strengthen ligaments.
It doesn't hurt that they're tasty, too. Get a tub of 30 PetLab Co. joint care chews for $39.
PetLab Co. Dog Dental Formula Review
When it comes to pets, tooth health is often overlooked. But their chompers work the same way ours do. They break down, rot, and their gums can even become inflamed due to tartar build-up.
The Dog Dental Formula has been specially crafted to get rid of that build-up—and the best part is there's no brushing involved! All you need to do is put a teaspoon of the clean liquid in their water bowl.
While they slurp, this product works kind of like how a mouthwash does, getting in between teeth and dissolving plaque. Suitable for dogs and cats, an 8 oz bottle of PetLab Co. dental formula is $37.32.
PetLab Co. Vitality Pro Review
Everyone wants their best friend to maintain peak physical performance and cognitive ability, PetLab Co. wants to do the same. Their Vitality Pro formula is made for all ages and breeds and can help maintain general health including cardiovascular function, visual function and a healthy immune system.
Made with scientifically researched and backed ingredients like Vitamin E and Resveratrol, Vitality Pro is a safe and natural way to keep your pup healthy. PetLab Co's Vitality Pro is sold in 8FLOZ (236ML) bottles and can be purchased today for only $35.
Is PetLab Safe?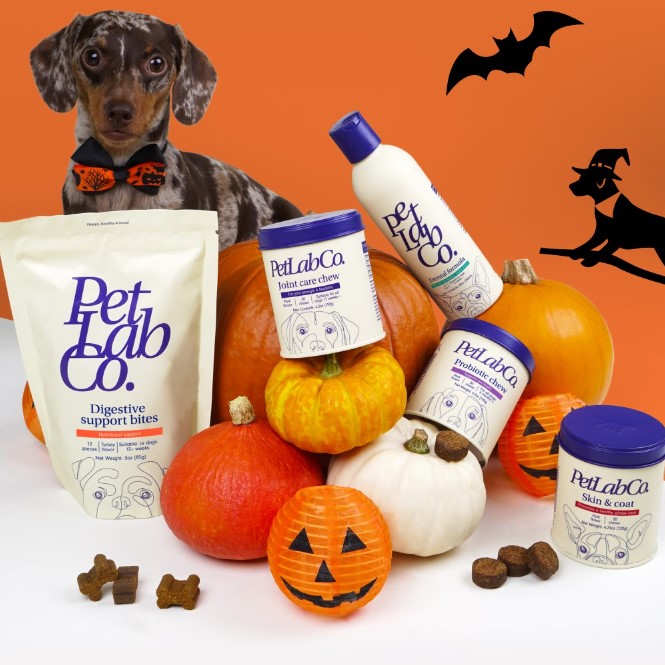 PetLab Co. products are made with nutritious, natural ingredients. The vitamins and minerals found in each one are thanks to the high-quality foods they select.
If you are wondering if PetLab Co. products are safe for everyday use then you will be happy to hear that all PetLab Co. Products have been approved for daily consumption.
Who Is PetLab Co. For?
PetLab Co. provides nutritious supplements made with natural ingredients remedies for common issues in pets—things like irregular stools, skin irritation, and joint pain. Just like humans, these problems can often be remedied by way of proper nutrition.
PetLab Co. is for any pet owner who wishes to increase their pet's vitality and help them feel better. But, it isn't a replacement for regular veterinary care. If something seems really wrong with your furry friend, it's best to get it checked out by a professional.
PetLab Co. Reviews: What Do Customers Think?
Customers are the lifeblood of any business, and with them sits the key to understanding what a product or brand is really like. No PetLab Co. review would be complete without hearing from shoppers, and so here, you'll find the results of a thorough web search for only the most helpful buyer feedback.
PetLab Co.'s profile displayed a 4.4/5 star rating awarded by 7,442 customers. I've included the rating snapshot below to help you see how that rating was calculated:
Excellent 73%
Great 9%
Average 4%
Poor 3%
Bad 11%
With 81% of buyers experiencing excellent or great service, I'd say PetLab Co. is doing pretty good in terms of overall customer satisfaction. Let's take a closer look at some feedback.
Happy pet owners write about positive changes in their pets' conditions. One PetLab Co. review reads, "I see a huge difference in my 13 year old. Bunch of little lumps and bumps are gone and she's just happier." It's so amazing to see how a simple product can change everything.
To hear more about product effectiveness, I checked out the Joint Chews on Amazon. They have an overall score of 4.3/5 stars and 6,256 ratings. In terms of a breakdown, 81% of customers awarded the chews a 4 or 5/5-star score, while just 6% gave them a 1/5-star rating.
Buyers report of a "youthfulness" that type Joint Chews brought around for their pups. One said, "I began to notice a difference after two weeks little by little."
At 6 weeks, they said their pup had a new lease on life. All in all, PetLab Co.products are rated above 4/5 stars. Customers seem to be generally pleased with the results they've seen in their pets.
Is PetLab Co. Worth It?
For a health product to be worth it, it needs to work. From our research, PetLab Co. products certainly do. The majority of pet owners are ecstatic about the difference the brand's products make in their pets' lives.
I can appreciate the wholesome ingredients the brand uses, along with the transparency in ingredients and customer service I've seen displayed across review websites. Health is important and your pet's overall wellness often rests in your hands.
PetLab Co. Promotions & Discounts
Throughout this PetLab Co. review, I kept an eye out for deals offered on the brand's website. Here's what I discovered:
Free shipping on all orders
Subscribe to save 20% every month
Refer a friend for a $40 Amazon gift card
I would definitely recommend opting for the subscription option because of the discount and the fact you can cancel the subscription at any time easily.
Where to Buy PetLab Co.
You can buy the company's products directly from thePetlabco.com or Amazon.
FAQ
Where is PetLab Co. made?
Petlab Co. products are formulated in the USA.
Is PetLab Co. vegan and cruelty-free?
Dogs and cats are meat eaters by design, and while dogs can follow a vegan diet, cats cannot. There are a ton of super beneficial ingredients for dogs found in fish, meat, and dairy, and for that reason, the brand's products are not vegan.
The company's Instagram page declares that it is a 100% cruelty-free brand though, which I take to mean it doesn't subject animals to harm in the making of its products.
What is PetLab Co.'s Shipping Policy?
PetLab Co. ships within the US and UK. Shipping is free for all orders and takes between 3-5 days to get to you. Once you place your order online, the brand gets to work and sends it out within 24 hours.
To keep tabs on your package, copy and paste the order number sent in your shipping confirmation email into the Order Tracker on the brand's website.
What is PetLab Co.'s Return Policy?
You can return your PetLab Co. products within 30 days of purchase as long as they meet the following conditions:
They must be unused
They need to be in their original condition
The seal must be attached
To start a return, head to the Return Portal on the company's site. From there, PetLab Co. will give you steps on what to do next.
How to Contact PetLab Co.
I hope you got all the information you needed from this PetLab Co. review. If you still have questions, give the brand a call at 702-827-4738.
---
Explore your options for other healthy pet food and treats with these top brands:
Why not spoil your furry pal with toys delivered right to your door. Check out the BarkBox subscription.
Get Access to Exclusive Deals
Subscribe for free to get exclusive deals in your inbox. 100% privacy