Pill Club Birth Control Review
About Pill Club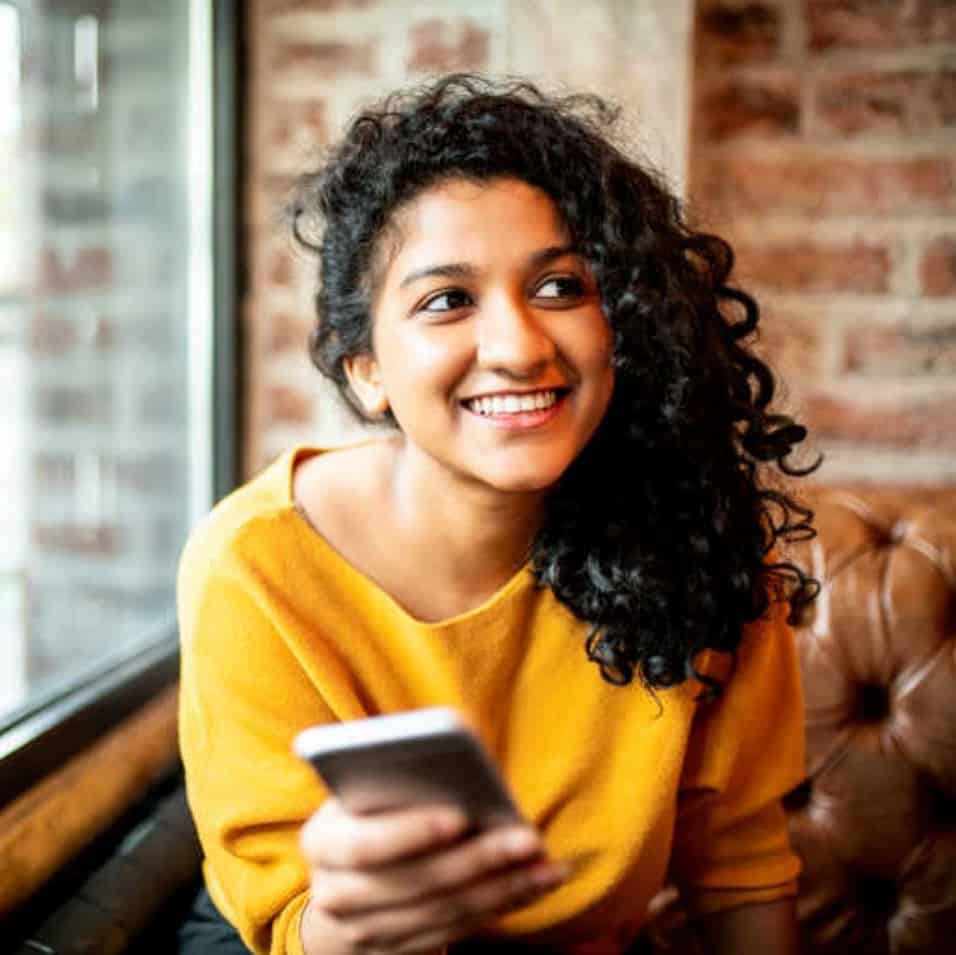 The Pill Club is changing how women receive birth control, offering prescriptions that are delivered right to the patient's door. They provide healthcare services for those who lead busy lives, and are looking for a more convenient alternative to making frequent clinic visits.
When leading a busy life, some things make a difference when wanting to save time. Birth control, and the process of getting it from point A to B, is one thing that can be taken off your plate with accessible services delivering birth control to the front door. According to this study[1], these services have risen in popularity with the pandemic, and both telephone and video platforms are well suited to provide necessary contraceptive care.
Many reproductive health care services can be performed virtually, which has become vital in providing timely interventions, including contraception counseling and provision.
For these reasons and more, the brand has landed mentions in BusinessWire, TechCrunch, Healthcare Global, and others. With a combined following of 300K on their respective Facebook and Instagram pages, Pill Club is a fast-growing telehealth service that makes birth control accessible to all.
This Pill Club birth control review will provide more details on the company, how their service works, customer feedback, shipping policies, and more to help you decide if the subscription is worth it.
Overview of Pill Club
The Pill Club was founded in 2014 by Nicholas Chang and Kevin Chung. Having attended medical school at Duke University, Chang witnessed the struggles patients faced when trying to acquire birth control[2]. Providing easy access to reproductive healthcare[3] has become the brand's mission ever since.
Pill Club's current CEO is Liz Meyerdirk, a founding member of UberEats. The medical team consists of doctors, nurse practitioners, and pharmacists to help prescribe, regulate, and process all orders. Their headquarters are located in California, but they deliver all over the United States.
Before getting into this Pill Club birth control review, let's go over some highlights of the brand.
Highlights
The Pill Club carries 150+ brands of birth control
Consultations with medical professionals offered
Many major insurance providers accepted
Free delivery for prescriptions
4000+ 4.5 star reviews
Transparent pricing
Easy, fast service through text
You can easily cancel the subscription without fees
Discreet packaging
Blog section for self-care tips and more about sexual education
How Does Pill Club Work?
The Pill Club's subscription is pretty straightforward. After signing up online, you can fill out a questionnaire that asks about your medical history, preferences, and lifestyle. Their team of professionals will then review your profile and prescribe the most appropriate birth control option.
The brand also lets members easily transfer to their pharmacy services. So, those who have an existing prescription with a different pharmacy can easily switch to The Pill Club by creating an account and sharing their current provider's address. Your doctor can also send your information to Pill Club through phone or fax.
After signing up and receiving your prescription, you can choose between 3 different subscription plans: monthly, quarterly, or annually. Your prescription will be sent straight to you—free of charge—once this process is complete. Our Pill Club birth control review will go into more details, coming up.
Pill Club Birth Control Pills Review
After signing up and filling out your health profile, you're able to choose whether you'll be using insurance or paying out-of-pocket. Pill Club accepts most recognized prescription insurance plans, and those who are covered can get the following premium services for free:
Online consultation and prescription services
Continued care with their medical team
Emergency contraceptives and female condom add-ons
Free and discreet delivery, auto-refills, and some bonus goodies in every package
Additionally, you can also pay with a credit card and choose between a monthly, 3-month, or yearly plan. It can be anxiety-inducing and time consuming for some people to refill their birth control prescriptions in person. The annual or quarterly program is perfect for those who don't want to leave their home or have time to wait for a doctor's appointment.
The Pill Club carries over 120 FDA-approved birth control[4] brands. Here are some of them:
Annovera Ring[5]: ANNOVERA is a long-lasting birth control ring that lasts one year. According to this review, the ring is placed into the vagina and contains low doses of a novel progestin, egesterone acetate, and ethinyl estradiol. It is easy to use and functions effectively due to its flexibility as it is made of silicone.
Sprintec: Sprintec is a monophasic pill, indicating there are two hormones involved in its functioning. These hormones are compounds of progestin and estrogen (norgestimate and ethinyl estradiol, respectively), both of which are typically produced by the ovaries at varying levels throughout a woman's menstrual cycle. This study[6] compared hormonal exposure from seven different regimens to endogenous hormonal exposure from ovulatory menstrual cycles in women.
Yasmin: This birth control pill was classified as high risk as it has been shown to increase the risk of blood clots, stroke, or heart attack. This case study[7] discusses the first case of upper extremity deep vein thrombosis, a blood clot blocking the veins or arteries, in a woman using Yasmin.
Desogestrel: Desogestrel is a progestin medication that is used in birth control pills for women and is also used in the treatment of menopausal symptoms. According to this review[8], desogestrel appears to offer clinical advantages because of its decreased androgenicity, which is responsible for producing physiological reactions similar to those produced by androgens.
Loryna: Loryna is a combination birth control pill containing female hormones that prevent ovulation. Loryna is often referred to as the generic version of Yasmin. This study[9] compares how the adrenal response to stressors varies across the hormonal contraceptive cycle in which Loryna was one of the test groups.
Isibloom: Isibloom is a combination birth control pill containing female hormones that prevent ovulation, and it causes changes in your cervical mucus and uterine lining. And many more!
The Pill Club's services also include ongoing medical care. If you're having an issue or want to switch up your prescription, shoot a text to their medical team, and they'll respond promptly. It's easy and convenient, and you don't have to endure long wait times to see a physician every month.
Receiving your birth control online is also an excellent option for those who wish to protect their privacy. The Pill Club has your back with their discreet packaging. Your delivery also comes with a few extra goodies—including stickers, skincare samples, and chocolate. Turn that dreaded time of the month into a relaxing self-care session!
Without insurance, it can be hard to keep up with prescription payments. Don't stress, you can cancel your Pill Club subscription anytime, with no additional fees.
Does the Pill Club deliver monthly?
Depending on the subscription plan you choose, Pill Club can deliver monthly. You can set up auto-refills so that they'll arrive at the right time. Delivery can take up to 3–5 business days after receiving your tracking number.
This Pill Club birth control review uncovered an important note: if you're covered by insurance, your delivery date depends on your individual policy. Contact your provider to double-check if exceptions apply.
Pill Club can deliver anywhere within the US. Still, they can only prescribe birth control in select states. For more information on this, we recommend visiting their website.
How Much is Pill Club?
If you're paying without insurance, there are three different subscription options to choose from, with varying prices. Here is a quick breakdown of how much Pill Club birth control pills cost under each plan:
Monthly: $23
3-Month: $32 ($11 per pack)
Annual: $91 ($7 per pack)
If you're paying out-of-pocket, it can be an additional $15/ year for their premium services. That includes online consultations and receiving consistent care from their medical team over text.
The monthly plan is the best option for those planning to use The Pill Club's services just once. Keep in mind that the medical team recommends the 3-month and yearly plans if you're trying to keep up a pill regimen. It's easy to forget your dose if you're always on the go, so these long-term programs can help you out.
Pill Club Reviews: What Do Customers Think?
You're probably wondering, is the Pill Club legit? The 4000+ glowing reviews on their website point to yes. This telehealth company receives high praise for their convenient services and accessibility. People also rave about their affordability and simplicity.
Our Pill Club birth control review came across many positive testimonies on their official site. One customer says, "The Pill Club is so convenient! I used to have to drive 15 minutes away to the pharmacy every month to get my pills. Their customer service is the best! Whenever I have a problem, I text them and within a day, they respond."
A first-time user says, "I actually love The Pill Club. They really outdo themselves. It's my very beginning journey with contraceptives and I was kind of scared. The Pill Club was easy, fast, and so warm. I genuinely feel good and taken care of. Will stay forever!"
We also found a Reddit thread with nothing but positive things to say about The Pill Club. One person calls them flawless and continues to talk about the delivery process, "I get a text the day the packet mails out letting me know if it's impending arrival."
Another person in the Reddit thread describes their experience transferring their prescription:
"I switched to them about a year ago. I already had a prescription so I just gave them the info for my current prescription and they got it from my pharmacy. […] I really like it. Comes every 3 months on the dot and they send you a text when they send it. The return address just says TPC, so it's discreet."
The Pill Club does have a Better Business Bureau page, but they're not accredited. But, they average 3.58 stars out of 5. Their negative reviews talk about unresponsive customer service via text and longer shipping times for their birth control supply. Their TrustPilot page also has the same complaints.
Overall though, TPC customers seem very pleased with their experience, especially those who are taking birth control for the first time.
Is Pill Club Worth It?
Based on this Pill Club birth control review, I would say that service is worth it. Their subscription plans are more affordable than other competing services, and it's also convenient. Plus, the free goodies that come with your shipments are a great bonus.
Access to birth control is a need for some, but unfortunately, it's not as easy for some people to get it. The Pill Club offers a hassle-free service for busy bees or first-timers.
That being said, if you do experience reactions to your medication, The Pill Club cannot offer a refund for your subscription. It's also important to take note of the criticisms in terms of their customer service. Maintaining a schedule with birth control pills is important based on your needs, so a responsive team is essential.
Another question worth asking would be: is The Pill Club safe? The telehealth company is run by Stanford medical physicians, nurse practitioners, and pharmacists that you can consult to find the safest option for you. If something does go wrong, their team will stop your subscription and recommend an in-person appointment with a doctor.
Pill Club Promotions & Discounts
When you're a new subscriber, the company offers the 1st month for free, provided you pay $1 for shipping. This Pill Club birth control review recommends following their social media platforms for any other upcoming promotions.
Sign up for Pill Club
Ready to sign up? This Pill Club birth control review will summarize the simple process for readers below:
Navigate to Pill Club's homepage and click on 'Get Started'
After inputting your information, fill out a health questionnaire
Based on the questionnaire, medical professionals will prescribe your medication
After providing insurance or your credit card info, choose between the monthly, 3-month, or yearly subscription plan
Get your birth control (plus a care package) delivered right to your door for free
FAQ
Who founded the Pill Club?
Kevin Chung and Nicholas Chang founded Pill Club. Chang was frustrated with the barrier of inaccessibility around birth control in some communities, and so the business was born.
How do I cancel my Pill Club subscription?
A paid subscription can sometimes be pricey. As said above in our Pill Club birth control review, it's super easy to cancel your membership in one of two ways:
Text them to cancel at 44872
OR call to cancel at their company phone number
What is Pill Club's Shipping Policy?
The Pill Club delivers to all 50 states in the United States for free. Your shipment will be completely confidential with their discreet, logo-less packaging. Tracking and delivery updates can be sent via text or email.
Shipments are fulfilled by UPS and then transferred to USPS for home delivery. Delivery generally takes 3–5 days. Additionally, if you are on vacation or at a different address, you can edit your delivery address at any time.
What is Pill Club's Return Policy?
The Pill Club does not offer refunds for lost shipments. If you're covered by insurance, check to see if your provider covers lost medication.
In case you're paying out of pocket and the package was never delivered, The Pill Club will waive any charges for your replacement. If you experience any side effects from your medication, the company cannot provide a refund. We recommend consulting their medical team any time you experience adverse symptoms related to your birth control method.
How to Contact Pill Club
Have more questions beyond our Pill Club birth control review? You can reach their team via any of the following methods:
Call: (772) 217-4557
Text: 44872
Fax the pharmacy: (888) 873-6994
Fill out a contact form on their website
The Pill Club's hours are Monday to Friday, 9 AM–5 PM PST.
---
Not sold on Pill Club? Check out Simple Health, another alternative for women's birth control pills.
Get Access to Exclusive Deals
Subscribe for free to get exclusive deals in your inbox. 100% privacy