STEEZY Review
About STEEZY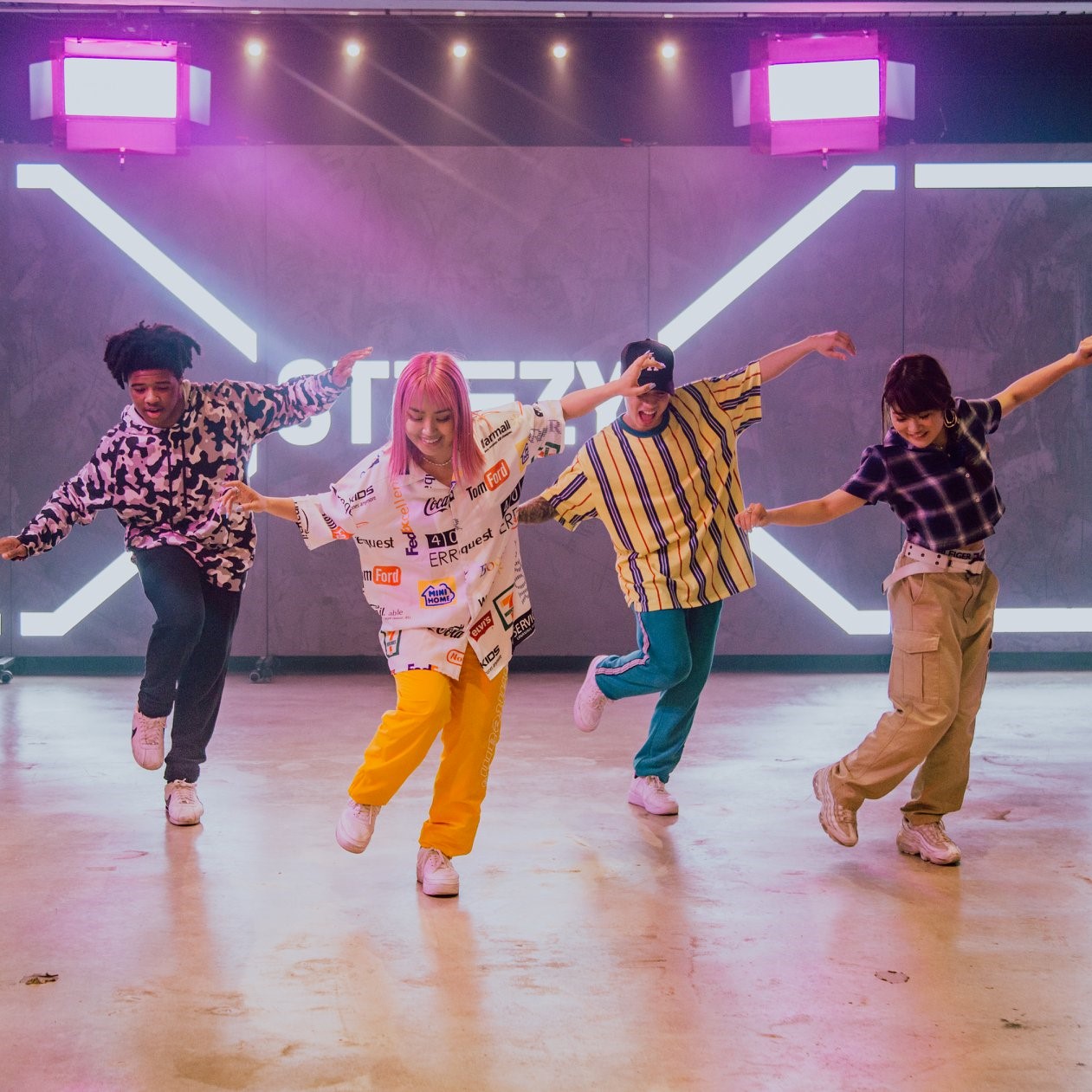 If you've always wanted to take a dance class, but are too shy to walk into a room full of people and start vibing with your two left feet, then you're not alone. Or maybe you're a skilled dancer, but the time and money that a studio membership requires is too much. Regardless of the reason, you might just want to dance from home, period.
Well, then STEEZY may be your answer. Catering to those who have extreme skills, or none whatsoever, this dance app has snagged the attention of the masses (including Paula Abdul) and has secured features on platforms like Forbes, CNBC, and Los Angeles Times. Plus, with their 616k followers on Instagram, they've got everyone dancing in the streets.
But can this app really teach people to dance as successfully as one might learn if they went to a real live class? That's what this STEEZY review is here to find out, starting with a little back story about where the company started.
Overview of STEEZY
STEEZY was founded by president and owner Connor Lim, with his co-founder Evan Zhou, back in 2014. WIth its headquarters in Los Angeles, this dance app began with the idea to make classes accessible and affordable to the masses.
Since then, that dream has become a reality, and then some. Now an internationally known company, STEEZY has a wide collection of styles and options for their subscribers, and are offering a highly demanded service.
Now a dance app with over 1 million downloads, this company has hit a niche with their offerings, and are well-loved by customers, just check out their STEEZY reviews for proof! Or perhaps it's due to one of the many highlights as seen below:
Highlights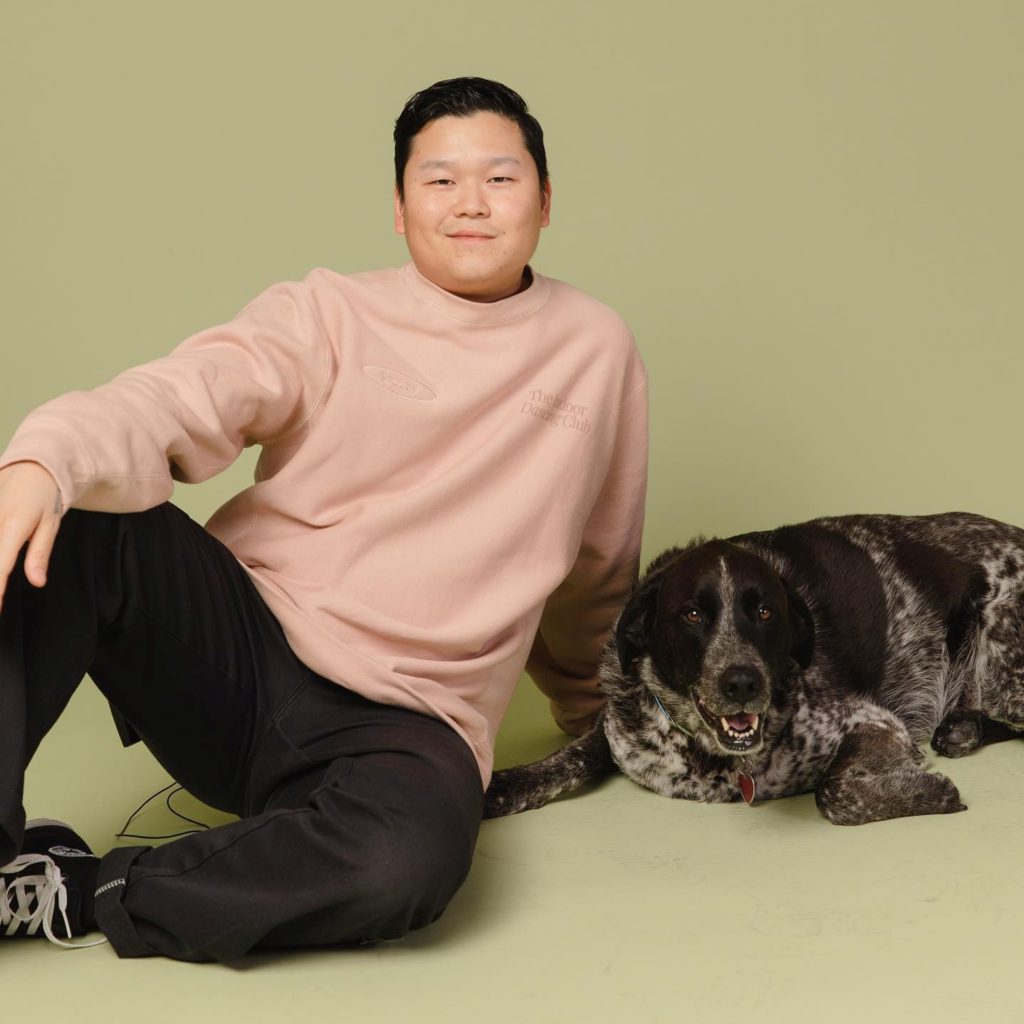 Mass variety of dance styles
7 day free trial
Over 1500 classes
More than 150 instructors available
Levels range from brand new through advanced
Available in over 100 countries
Over 50% savings for signing up annually
Compatible with TV, mobile, or tablet
With all that said, it can be really tempting to check out STEEZY, especially when you consider the part about their 7-day free trial. We all love convenience—who doesn't? It seems that this app doesn't just save you a convenient amount of time, but money too.
Since this all seems too good to be true, this STEEZY review is going to head into the details of their app, to make sure we've got all our facts straight.
STEEZY App Review
The STEEZY app has been designed for anyone to use, it's that easy. Once you've signed up and designated yourself which level you are (there are 4 different ones), you'll have the opportunity to choose from a ton of different class styles and lessons. Not only that, but STEEZY comes with functions you can use throughout each lesson.
With this app, you can switch views, which means you can watch from the front, or you can watch from the back, whichever suits your learning method best.
You can also loop the moves you're learning before moving onto the rest of the class, so you can hone in on the ones you might be struggling with.
You can also mirror your moves, which means that you can do exactly what the instructor is doing, rather than worrying if your "left" is the right one. You can even adjust the speed of your lesson with the speed control option, view specific sections of the class before you start, or use camera mode, so it looks like you're right next to the instructor.
STEEZY Subscription
The STEEZY subscription process is simple. Once you decide to sign up, you just choose one of their two subscription options:
Annual: $8/month
Monthly: $20/month
Once you've given STEEZY your credit card information, you'll have access to all of their online programs and classes. If you do change your mind and want to cancel, you can do so at any time.
Who Is STEEZY For?
STEEZY has been designed for people who love to dance or who always wanted to dance but never did because they thought they had 2 left feet. Designed to satisfy the cravings that a person might have to move their body, any time, anywhere, STEEZY has made taking dance classes so easy, it's literally at your fingertips.
If you've always wanted to take a dance class, or you don't have the time and money to take a dance class in-person, then STEEZY is for you.
With the freedom to use the app at home, whenever you please, so you don't have to worry about commuting to a studio and paying huge fees or worry about having an audience, if you're shy.
STEEZY is for folks who want to dance and feel good about it.
STEEZY Dance Class Levels
In order to extend their services to everyone, STEEZY has separated their offerings into 4 different levels of expertise, so anyone can either learn or enhance their dance skills.
Whether you have years of experience or have never taken a lesson in your life, STEEZY has an option for you, as you can see in the breakdown of levels below:
Brand New: If you're someone who loves the idea of dance but has never taken a class, then this level is for you. You may claim to have no rhythm or 2 left feet, but with their 10-day introductory program through this level, the app will lead you through lessons successfully, regardless of experience.
Beginner: if you feel like you have the basics under your belt, but still need someone to hold your hand and guide you, then the beginner level is for you. Plus, you're guaranteed to stay interested, since they've got more than 10 beginner classes to choose from that will be a nice easy place to start.
Intermediate: You may already have what it takes to dance, but desire challenging instructions that will help you grow your skills and learn new moves. In that case, intermediate is for you, where you'll use your pre-existing skills to get better and faster!
Advanced: Maybe you consider yourself a dance guru already, but you crave inspiration and a dance community that will keep you moving and grooving. That means the STEEZY advanced level is for you.
What Types of Dance Classes STEEZY Offers?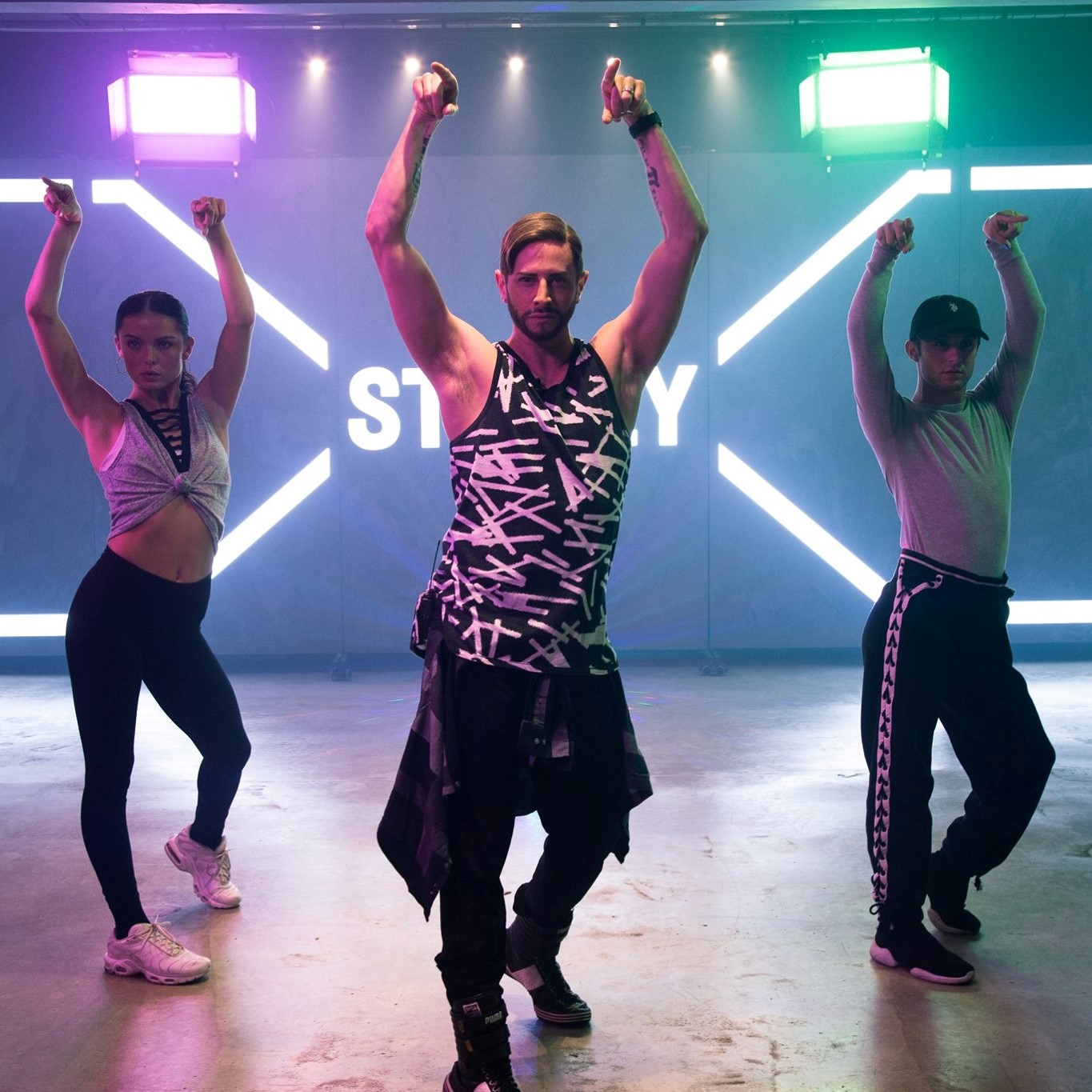 Good news! STEEZY offers over 1500 different classes in a wide variety of styles. This gives users a chance to expand not only their skills, but their genres. The app offers tons of different types of classes, including salsa, jazz, ballet, and hip hop, just to name a few.
How Does STEEZY Work?
The process to use STEEZY is simple. You just head to your app store and sign up! If you're not sure about the dance app right away, they allow you to have a 7-day free trial before giving them any of your credit card information to subscribe.
Once you've started your trial or you've subscribed, you can select your level of expertise and get going. The part that makes STEEZY so simple is their variety. With so many classes and genres to choose from, there's an endless number of ways to get dancing.
Once you choose the level and class you'd like to start with, you're off to the races!
STEEZY Reviews: What Do Customers Think?
If we were to go off of the great and exciting feedback from the STEEZY website, we might be satisfied to know that after they've received over 1 million downloads and 12k ratings, they've secured an average of 4.7/5 stars over their two app stores. But this STEEZY review decided to explore other third-party review sites to get the full picture.
We headed to a few online review forums, ones that give tried and true ratings after taking the products for a spin. An example of such a platform is Fit Health Momma, where the reviewer lays out her step-by-step experience with STEEZY, and how she feels about the app after giving it a try. In the end, she gave it a 9.7/10, and had this to say:
"STEEZY offers one of the most comprehensive dance apps out there. Between the vast selection of workouts and seamless tech integration, this app is one that most certainly impresses."
"The dance workouts are perfect for everyone from beginners to advanced dancers, just follow along with their world-renowned instructors and you'll have the moves down in no time. If you want to learn to dance, have some fun, and break a sweat, STEEZY is hands-down the best place to go."
Another platform of a similar style, called Fitness Drum, gave a detailed and top notch STEEZY review after trying out the app and deciding whether or not the dance journey was worth the money and the commitment. After giving it a shot, the reviewer said:
"Whether you want to improve your dancing or keep fit, STEEZY is well priced and offers lots of quality content to support your journey. The customer service is very good and this is reflected in the average app store rating, with the far majority of users giving it high praise."
"STEEZY is a great choice for all levels, including beginners. Although their website and marketing may often highlight some of the more advanced movements you can do, there is more than enough of very basic and beginner-friendly workouts to get you moving."
The last feedback we considered was from App Grooves, where STEEZY reviews have collected 4.6/5 stars out of 17k reviews, and where the overall website commends this dance app for its easy-to-use structure and its fun and various class options. Among plenty of other 5-star reviews, we found this rave:
"I LOVE THIS APP. I don't have much confidence dancing in public, let alone skill (unless shaking your butt off rhythm counts). But in all seriousness, best dancing app I've EVER used. Dancing is hard. Point blank. I'm telling you though, if you commit to this, make a schedule and do it, you'll get better and better in no time."
"Plus if you don't fully understand at first you can always rewind the video or rewatch it until you've practiced your heart out! 11/10 I would recommend at any level!!!"
It seems to us that the majority of STEEZY reviews, on the Google and Apple app stores, are generally positive. In a time when everything has gone online, whether it's for convenience or for safety, this app is gaining notoriety for the fact that it's capitalized on a niche that needed some attention. And the feedback shows this.
While not every STEEZY review is positive (some folks found glitches, while others found they didn't use it enough to warrant the price), the resounding opinion is that the dance app is great, regardless whether you're a beginner, an expert, or somewhere in-between.
Is STEEZY Legit?
As a young app that hits a niche market, you may be asking yourself if there are any red flags when committing to such a rare and seemingly awesome app. But even in its short lifespan, STEEZY has gained the trust and respect from the dance community.
With plenty of positive STEEZY reviews on Google Play and Apple App stores, great word of mouth, and features in well-known periodicals, we can say this dance app has done the leg work in making sure they provide the best dance experience for anyone who signs up.
Is STEEZY Worth It?
If you're into yoga, going to the gym, or taking dance classes, you know as well as anyone that the monthly fees of these extracurriculars can add up.
Not only do they take a financial toll on your wallet, but getting to and from most studios takes time, and many folks don't have that much extra time to spare. Which is where STEEZY comes in.
With a low monthly cost and the convenience of using the app from the comfort of your home, STEEZY allows users to learn the art of dance (no matter what level they're at) without spending a ton of time and money to do so. Which is why we'd have to say if you want to enhance your dance skills, the STEEZY app is well worth your time and money.
STEEZY Promotions & Discounts
While STEEZY doesn't offer typical coupon codes or discounted items, they do offer their subscribers some fantastic savings on dance plans.
Basically, if you sign up on an annual basis, you'll save a lot more. For example, the monthly plan is $20/month, which you can cancel at any time. But with the annual plan, you receive 58% savings, averaging $8/month. 
Where to Buy STEEZY
Since STEEZY is a subscription-based app that requires a sign-up as well as a monthly or annual payment, you can only acquire their services through their specialized app. You can find it zin the following app stores:
Google Play
Apple App Store
FAQ
Who owns STEEZY?
President, co-founder, and owner of STEEZY is Connor Lim, who runs the company alongside fellow co-founder Evan Zhou.
Is STEEZY good for beginners?
STEEZY isn't just good for beginners; it's good for folks who are brand new in the dance world. The dance app offers 4 different levels of difficulty, ranging from Brand New to Advanced. The app offers up an introductory program, as well as basic tutorials and simple choreography to get you started.
Is STEEZY a good workout?
Though the main goal of the STEEZY dance app is to help subscribers learn and create dance choreography, a bonus of any style of dance is that it's a fantastic workout. STEEZY makes fitness and fun an underlying benefit to most dance styles.
Can STEEZY teach you how to Dance?
The bottom line of STEEZY is dancing. Whether you're using it to improve your current (or non-existent) skills, or looking for new choreography and a vibrant dance community, this subscription-based app has it all.
While one of the core goals of STEEZY is to teach you how to dance, they cannot guarantee that you'll succeed, simply because everyone is different with their own physical and mental learning compatibilities.
What is STEEZY's Privacy Policy
Since STEEZY is a subscription-based service, they do require and hold some of your information and data. That's why their privacy policy covers how they share your personal data, and the purpose of their personal data collection.
It also touches on what kind of tracking tools they use, and what you can opt out of.
What is STEEZY's Refund Policy?
First, you might need to ask yourself if you're looking to cancel your subscription or acquire a refund, since both have separate instructions.
If you are looking to cancel your subscription, head to whichever app platform you used to acquire the STEEZY app, such as Google Play, and find the settings for the app itself. Within the Play Store, you'll be able to locate your payment plan and manage your credit card information, including the cancellation of your subscription.
If you would like a refund, that's just fine! If you contact STEEZY using one of the below methods within 30 days of the most recent charge, they'll help you through the refund process so you can get your money back for the most recent amount only. Once the process has been completed, your money will be refunded within 5-10 business days.
How to Contact STEEZY
Curious about improving your dancing but this STEEZY review didn't answer all your questions? There are two great and easy ways to get in touch with the brand—it just depends on what you need to ask or what your concerns might be. Check out the methods below for more details:
---
Check out similar brands you might like:
Get Access to Exclusive Deals
Subscribe for free to get exclusive deals in your inbox. 100% privacy