Tantaly Review
In partnership with Tantaly
About Tantaly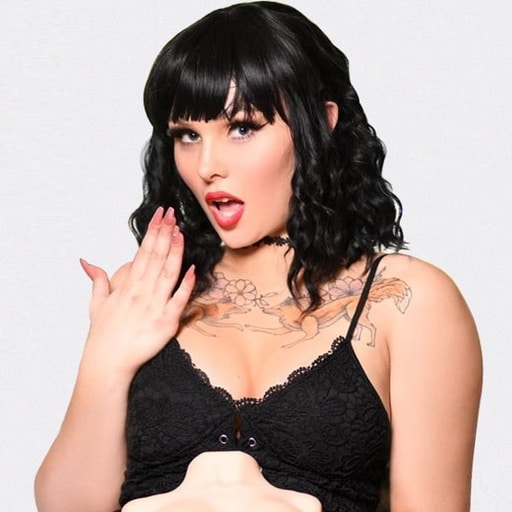 Tantaly's slogan, "Do real, Be real," hints at their hyper-realistic sex dolls that provide a lifelike experience. With soft skin, detailed features, and a flawless shape, it's no wonder they're talked about in popular media outlets like Cosmopolitan, Men's Health, and Bustle.
If you're a sex doll veteran, then you know that in the past, they've come with issues such as too-heavy weights, unrealistic skin, and details that simply don't cut it.
Tantaly was created to do better, their world-class high-quality dolls a cut above others and here to celebrate self-love. Of course, you don't have to keep your doll to yourself–they were designed to be loved by all.
Like what you've seen so far? Just wait. I'm about to kick things up a notch in this Tantaly review and give you delicious details on a few of the brand's hottest models, Britney and Nicole. I'll also dive deep into feedback, promotions, and more to ensure you get the full experience. Let's get started with the highlights.
Highlights
Gorgeous collection of lifelike sex doll torsos
Gel breasts for realistic bounce & movement
Incredible details
Easy to clean & store
Excellent customer feedback
Free discreet 6-10 day shipping
90-day warranty
Why You Should Trust Us
Our mission is to help you make better, more informed purchase decisions.
Our team spends hours researching, consulting with medical experts, gathering insight from expert professionals, reviewing customer feedback, and analyzing products to provide you with the information you need.
Tantaly Britney 28.6LB Big Boobs Sex Doll Review
With soft, realistic gel breasts and incredibly lifelike anatomy, Britney will take you on one hell of a ride. She recently received an upgrade to a gel breast formula called Tantabosom which bounces with much more realism than the previous model.
A recommended choice for beginners, Britney has all of the right proportions for guys discovering what they like.
Her vagina has all of the right details with a soft, wrinkled texture for the ultimate lifelike experience. Inside, her tunnel is crafted with bumps and ridges that simulate a real one.
Along with her outer appearance, Britney has an adjustable, stable skeleton that lets her get into all sorts of exciting positions. With back dimples, goosebumps, and human-like skin, feeling her up might just send you over the edge.
One of the coolest things about Tantaly is that all of their dolls have unique tunnels. That means, just like with real women, you'll always get a different experience. Don't be surprised if you find yourself wanting one of each.
Like their other dolls, Britney has an elastic tunnel that can take in all penis sizes. That said, you should always use a water-based lubricant for the best experience.
Britney has a little more space than some of the brand's other sex dolls. With 7" of vaginal length and 6.22" in her butt, she can handle whatever you throw at her. Despite her capacity, she weighs just 28.6 lbs and is easy to handle while standing.
Choose from Fair or Wheat skin colors and get playing with Britney for $360.
What customers say: "I love this sex doll. I call her my lady and I take her out sometimes. Her breasts were big and vivid. The inside of her vagina and anus are very realistic. I love licking and playing with my doll, and I want to have sex with it all the time." – Ethan, Tantaly.com
Tantaly Nicole: 39.6LB Lightweight Huge Papaya Breasts Sex Doll Review
If you're going to design the perfect sex doll, you might as well swing for the fences. Nicole is Tantaly's first lightweight sex doll to have large papaya breasts.
Breast guy? Then you'll love how realistic hers feel, designed to sag and bounce with extremely soft skin that's a dream to slide between. Originally, Nicole weighed 53 lbs, but Tantaly reduced her weight to 39.6 lbs to make her easier to handle.
Go ahead to switch things up with Nicole. She can be used while you're standing, laying, or from behind, or simply take in the wonders that are her large breasts with super satisfying breast play.
As for her tunnel, Tantaly incorporated a cock ring design for heightened sexual satisfaction. The circular design kicks in at the first 2 inches of Nicole's vaginal canal, providing an experience unlike anything you've ever felt. Enjoy a layered ring design throughout the anal tunnel for some seriously strong stimulation.
Nicole's vaginal tunnel measures 6.3" while her anal tunnel is 5.6" long. Pick her up and start playing for $550.
What customers say: "So Nicole arrived a few days ago. Took her for a test run. It took a bit of creative positioning for missionary but once in place I couldn't resist cumming deep inside her. The feeling inside was so realistic. Close to perfect feeling." – Lz, Tantaly.com
Who Is Tantaly For?
Tantaly makes realistic sex doll torsos in fair and wheat skin colors. They have options for both men and women and make sure to accommodate all kinds of preferences (ie. big butt, large breasts, transgender, etc.).
Tantaly is a highly recommended brand of lifelike sex dolls, and if you want something that won't disappoint, I recommend checking them out.
Tantaly Reviews: What Do Customers Think?
No matter what kind of sex toy you're buying online, you should always read reviews. This section of my Tantaly review is dedicated to them, and I'll take you through ratings and feedback found on and off of the brand's website for good measure.
On Tantaly.com, here are the featured sex dolls' scores:
Britney: 4.9/5 stars, 311 reviews
Nicole: 4.8/5 stars, 28 reviews
Sex dolls don't have to be reserved for solo play only. They make a fun addition to couple play too. The first Tantaly review for Britney we'll check out illustrates this. It reads:
"This was not the wife and I first sex doll torso. We have had a couple before, we discovered Tantaly's high-quality premium sex dolls. They are very realistic and well worth the money spent. The wife absolutely loves her. Anytime I take her out of the box, the wife can't keep her hands off of her breast and pussy. Actually, it's a big turn-on for us. So if you're on the fence about getting Brittney not to worry she is definitely well worth the money."
A turn-on is a turn-on, and women like what they like. Don't be afraid to pull Britney out around your girlfriend or hookup, just be sure to ask how she feels about it first.
On Amazon, Britney scored 4.3/5 stars based on 57 global ratings. Here's the rating snapshot:
5 stars: 76%
4 stars: 6%
3 stars: 4%
2 stars: 3%
1 star: 11%
"The quality of this product is super incredible considering how much your pay for it (imagine the quality of the higher priced products they offer). The skin softness and the openings are a 10/10. I'm a 7 and I was worried about the holes being too small but you don't have to worry because they are so stretchy and it creates an even tighter feeling," wrote one customer in a Tantaly review on Amazon.
There is an entire Tantaly Reddit community with tons of feedback about their sex dolls, such as this Tantaly review: "The new gel boobs feel so good on Britney! I can only imagine Monroe. If you're a fellow boob lover this is some fun info on the technology and options."
Once you see how Tantaly dolls bounce and move, you'll understand why people make such a big fuss about them. I struggled to find negative feedback for this brand, customers seem incredibly happy with their purchases.
While Tantaly orders appear to arrive on time, the only gripe customers have is that they wish theirs arrived sooner.
Is Tantaly Legit?
Tantaly is a legitimate company that has been featured by notable media outlets such as Cosmopolitan and Bustle. While researching the brand for this Tantaly review, I didn't run into any red flags about shipping or returns. They ship on time in discreet packaging.
Is Tantaly Worth It?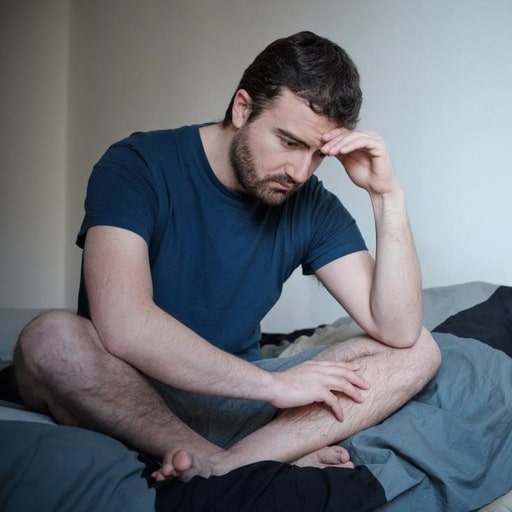 If you're looking for a lifelike, high-quality sex doll, then yes. The realism Tantaly puts into their dolls is kind of incredible –from their soft skin to their inviting anatomy.
Their sex dolls bounce and move just like a real person does, and they're crafted to delight your senses in every way imaginable.
How To Shop For The Best Tantaly Sex Doll Torso
If you've taken a peek at Tantaly's website, then you know you have quite a few options. So how do you choose? There are several important factors to consider before buying and I'll walk you through the lot of them here.
Material: Lifelike dolls are either made from silicone or TPE. Tantaly uses TPE because the material makes skin feel even more realistic. It also makes their sex dolls flexible.
Size: Tantaly offers torsos, life-size, and mini sex dolls. Smaller dolls are lighter and cost less while life-size dolls are the same size as a real person.
Shape: What turns you on? Do you like a big butt? How about large breasts? Tantaly plays into the male fantasy and even has male and transgender sex dolls so all of your dreams can come true.
Budget: Larger lifelike dolls cost more. Tantaly has dolls in the $100-$200 range, but most of their torsos are $300+.
Tantaly Promotions & Discounts
A few different discounts popped up at me while writing this Tantaly review. From March 1st-20th, the brand is offering 10% off when you purchase through PayPal. Secure shopping and a fun doll at discount? It doesn't get much better than that.
If you're shopping outside of that period, you can still get 10% off when you sign up for Tantaly's mailing list. Live in the US? Tantaly will ship your order for free.
Where To Buy Tantaly
You can find select Tantaly dolls at Amazon, but if you're interested in shopping their entire selection, I recommend going to Tantaly.com.
FAQ
Who owns Tantaly?
Tantaly is a part of Ruhot Technology Inc, the company's headquarters is in the United States, the branch is in Hong Kong, and the factory is in China.
How long can the doll be used?
You can use your dolls for 12-18 months depending on how often you use them. Following care instructions will help your dolls last longer. Avoiding rough play can also help extend their life. See below for some additional tips to keep her in tip-top shape.
Play on a towel or cloth
Cover the doll when storing to prevent dust from collecting
Lying flat is the best storage position
Don't wear dark underwear to prevent staining
Do not dress or store her in tight underwear
What is the size of Britney's bra?
Britney was designed to be realistic, so she has a real breast size of 32B. She also wears a size S in underwear. If you are shopping for lingerie that doesn't has a bra size, just buy a size S. Remember that TPE dolls get dirty easily, so go for light-colored items to avoid staining.
How can I wash the doll and heat it?
It's important that you treat your Tantaly doll like a lady, and that means regular cleaning. To ensure you clean her properly, follow these tips:
Remove any sharp accessories from your hands and ensure you do not have sharp nails
Use warm water under 50 degrees C and shower gel
Use a soft towel or sponge with antibacterial liquid soap and shower gel to clean her skin
Rinse her tunnels thoroughly to ensure all liquids are removed & wash the tunnels 3-5 times with shovel gel to rinse off any lubricants
Wash tunnel another 5-7 times with a cleaning rod and washer (tools you can get from Tantaly)
Use a soft absorbent towel to soak up water from the surface of the doll's skin
Squeeze the belly and hips while directing the doll downwards to drain her of any water
Insert an absorbent stick into the tunnel to absorb any leftover water, squeeze the hips and belly, then leave the stick in for 20 minutes
Make sure the doll's tunnel is completely dry
Apply renewal powder to her skin but never pour it down her tunnel
While using your doll, it might be nice to heat her, but you need to make sure you do this appropriately. Tantaly has heating rods to do this or you can use warm water. To safely heat your dolls, you need to ensure you follow directions. I'll walk you through them here:
If using warm water, never submerge her in temperatures exceeding 50 degrees celsius
Do not use a heating rod and warm water at the same time
Do not use a hair dryer or other heating device
If using the Tantaly heating rod, all you need is 15-20 minutes and she's good to go
What is Tantaly's Shipping Policy?
Tantalus ships around the globe and processes orders in 24-48 hours on weekdays. Shipping is free for all domestic US orders and you can expect delivery in 6-10 business days.
Upon delivery, you should inspect your package right away. If the outer package or inner plastic is opened, or if the outer box has obvious water stains, let Tantaly know right away.
What is Tantaly's Returns Policy?
If for any reason you need to return your Tantaly order, here's what you should know about the policy and process:
Ensure the internal plastic packaging of the doll is unopened
Email

[email protected]

They will approve your return and send you a return shipping address
How To Contact Tantaly
If you still have questions this Tantaly review didn't include, get in touch with the brand directly. They can be reached by emailing [email protected] and will get back to you in 24-48 hours. 
---
Check out related articles you might like:
Get Access to Exclusive Deals
Subscribe for free to get exclusive deals in your inbox. 100% privacy