The Luxury Closet Review
About The Luxury Closet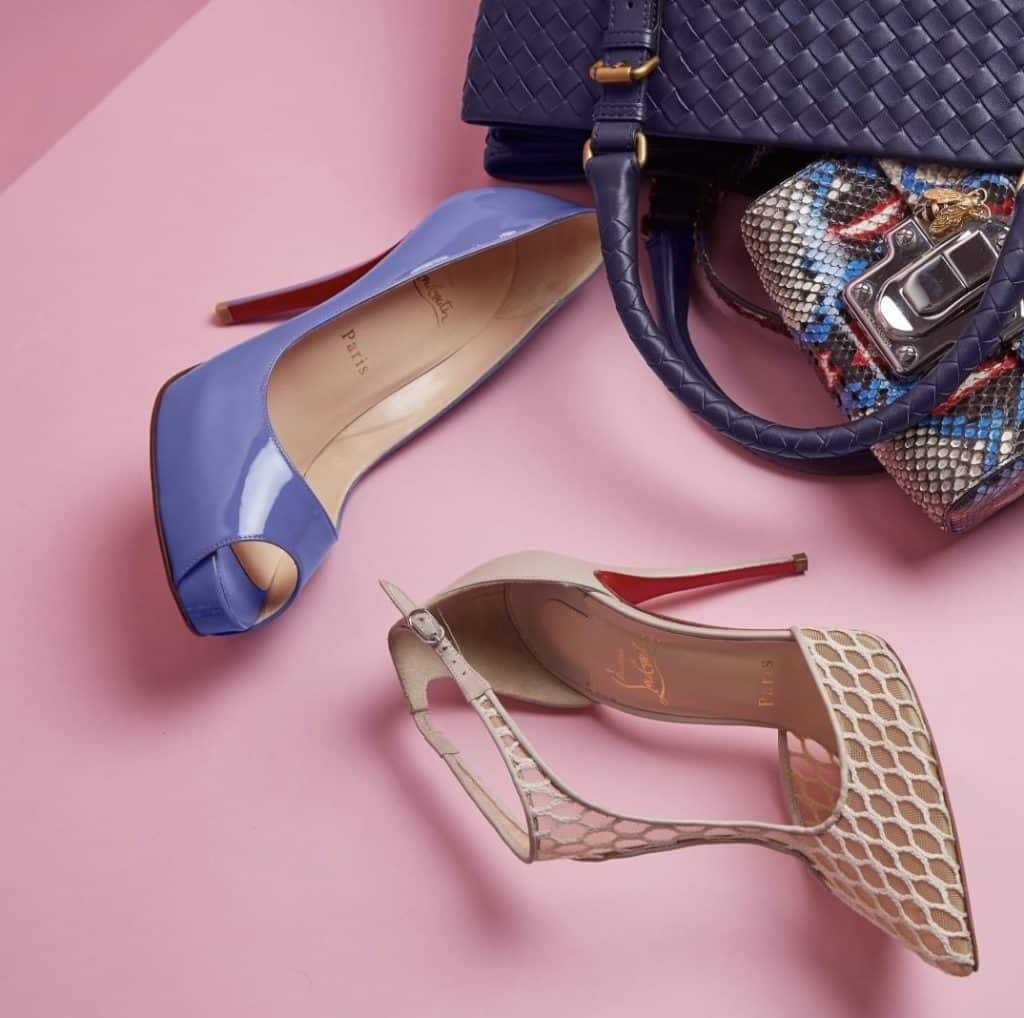 The Luxury Closet is an online fashion boutique that buys and sells designer items up to 70% off. The Luxury Closet showcases brands such as Louis Vuitton, Chanel, Cartier, and Rolex for men and women. With a cult fan base of 135K followers on Instagram, The Luxury Closet has been featured in prominent magazines like Elle Arabia, Women's Health, Esquire, and Grazia to name a few, and is the biggest luxury market in the Middle East.
Join me as we take a deep dive in The Luxury Closet review, exploring their collection, customer ratings, promotions, and more, to figure out if this budget friendly fashion brand is worth the buy.
Overview of The Luxury Closet
Founded in Dubai by Kunal Kapoor, The Luxury Closet has grown to sell high-end fashion items all over the world since its beginnings in 2011. The Luxury Closet was described by Elle magazine as a "treasure trove" for consumers looking for unique pieces at affordable prices. The Luxury Closet's dream is to transition into a completely sustainable global market, with the goal of adding, improving, and disrupting the online designer fashion market.
The Luxury Closet has a unique selling model that appeals to many fashion lovers: buyers choose between thousands of previously purchased items, while others sell their high-end pieces to The Luxury Closet customers. Customers can save a bit of money while choosing items in physical conditions they're comfortable with, while sellers can get back some of their money for pieces they no longer use.
Whether buying or selling on The Luxury Closet, you can end up saving thousands of dollars. You can put that toward your savings, lots of fancy coffees, or you know… More designer clothes. Either way, it's a win win. We'll get into how this system works the next section of The Luxury Closet review.
Follow me in The Luxury Closet review as we detail some highs and lows of the brand:
Pros
Incredibly huge catalogue for women and men ranging from clothing to accessories and household goods
More than 16,000 unique items sold
TLC Cash reward program: certain items give you points that you can then use towards further purchases
Certain items are offered at a lower price if the listed price doesn't appeal to you, though this doesn't guarantee you'll receive the lower price
Some items can be paid for partially so that buyers can reserve the piece, then pay off instalments over a maximum of 2 months
Cons
Shoppers outside of the Middle East face very long wait times for shipping
Heavy customs and duties are placed on items coming into North America that customers have to pay
Although returns are free, you only have 3 days to request it
Though the brand claims to verify the authenticity of each piece, there are some disturbing reviews online about items that were shipped out in unusable condition and some allegations that products shipped out were fraudulent pieces
How The Luxury Closet Works
For Buyers
The Luxury Closet resells previously loved pieces, so they do their best to showcase all angles of their merchandise so that the customer can see if the possible wear and tear is reasonable for their preference. For some items, the price can be renegotiated, if you're not happy with the listed price-but keep in mind, there's no guarantee that your haggling request will go through.
The Luxury Closet review turned up seriously flexible payment options: you can buy items upfront or pay the partial cost to reserve them, and pay the remainder by instalments over a maximum of 2 months. You can pay by bank transfer, debit/credit card, or through PayPal. Most high-end fashion brands are not this accommodating, so we give The Luxury Closet some points for these options.
The Luxury Closet provides detailed product specs including any imperfections, where the piece originates from and can be delivered to, and proof of authenticity. You can also learn how much TLC Cash can be earned for each piece, which can be used for future purchases on the site.
For Sellers
The Luxury Closet works on a consignment method, meaning you get paid after your piece sells. Sellers submit their product for sale by completing a form including details like the item's overall condition, specific areas of damage, and where it can be shipped. From listing items for sale to product visibility to sales, TLC does the work. Much easier than selling on eBay, and way more legit.
After filling out the seller form, users receive a quotation within 3-5 business days. Once you accept the quoted sales price, The Luxury Closet provides a tracking number for sellers to follow their item throughout the sales cycle. Between completion of the form, to quote acceptance and authentication, the process for listing items on the site takes approximately 10 business days.
The Luxury Closet Women's Collection
The Luxury Closet Women's Collection holds a wide assortment of high-end pieces, including clothing, shoes, bags, fine jewelry, watches, sunglasses, scarves, belts, and other accessories. Each item is stunning and reflects the brand's artful curation.
The Luxury Closet review gives you a snapshot of the pieces offered for women by some of the most coveted fashion brands. Take a look at some of the highlights:
Chloe Black Patent Leather Ada Shoulder Bag
This medium-sized Ada Shoulder Bag is a sleek and timeless staple in premium Italian-made leather. The artistic silhouette can dress up a pair of jeans or compliment an elegant little black dress, with its glossy finish and gold toned zippered pockets. This Chloe bag features a spacious interior for your essentials and protective metal feet.
The Ada Shoulder Bag is Gently Used, with scratches on the silver hardware, some white marks on the interior lining, and the zip pulls on both sides are missing. It's in good condition, and if you're fine with this minimal damage, you can get the bag for $153.90, a 94% discount (!) from its original price of $2,545-it's a steal for sure.
This Ada Shoulder Bag comes with its original dustbag and has a lifetime warranty. The bag is available for shipment throughout the United States and earns $2 of TLC Cash.
Concord White Mother of Pearl Stainless Steel Diamond Watch
The White Mother of Pearl Stainless Steel Diamond Watch is not just an accessory, but a powerfully innovative tool. This watch is a gorgeous accent with its unique mother of pearl dial. The smattering of diamonds on the bezel offers a mix of old world luxury with a new world nod to modernity. It's not blingy or ostentatious and has the look of practicality alongside glamor.
The White Mother of Pearl Stainless Steel Diamond Watch features durable stainless steel construction and is the battery has been newly replaced with an original Swiss battery. This Concord piece is in very good condition with only minor scratches on the surfaces and wear and tear on the rubber links. This item is available to ship to North America and is redeemable for 9 TLC Cash.
The White Mother of Pearl Stainless Steel Diamond Watch is priced at $921.29, 81% off the original price. It's a piece that you can make an offer for how much you'd like to pay.
Cartier Vintage Sapphire Diamond 18K Yellow Gold Ring
This stunning Vintage Sapphire Diamond 18K Yellow Gold Ring gives anyone an effortless touch of class. The appeal of this ring is timeless, and with it comes the 150+ years of Cartier elegance. This piece features 18 karat gold and set with an oval-shaped sapphire and six diamonds along the front band.
I love vintage jewelry. You wonder how many lives a piece has touched before it gets to you. Was this once a young lady's engagement ring? Maybe her lover presented it to her before going off to battle in France during the Second World War. Clearly I'm a bit too much of a romantic history buff, but you get my point.
The Vintage Sapphire Diamond 18K Yellow Gold Ring is such a great piece to have in the modern world, where it's less common for sapphires to be the centre piece anymore. This size 5.25 ring is in generally good condition with traces of usage adding to the vintage aesthetic of the piece. It's priced at $1,250, which is 72% off original price. Worth 13 TLC Cash, this Cartier ring ships to Canada and the United States.
Tod's Gold/Grey Gradient TO 139 Aviator Sunglasses
Sunglasses are one of the easiest ways to create intrigue and mystery to a look and these Tod's Aviator Sunglasses achieve that look with their mocha brown gradient lenses. These shades stand apart from typical aviators, and it seems like way too many people are wearing those. These sunglasses are so versatile I could see myself wearing them with a little black dress or a pair of jeans with a bomb leather jacket.
These like new sunglasses have a metal base with gold tones. Priced at $174.07, 66% off original price, the Tod's Aviator Sunglasses are a perfect example of The Luxury Closet's goal: affordable luxury. Redeemable for 2 TLC Cash these sunnies are available to ship to the USA.
The Luxury Closet Men's Collection
Don't worry, boys, The Luxury Closet has you covered too. With an impressive range of men's clothing, men's accessories, fine jewelry, watches, and men's shoes, there's something for every guy looking to add premium fashion to their life.
The men's catalogue is vast, so we'll take a look at a few select pieces in The Luxury Closet review of their Men's Collection.
Salvatore Ferragamo Black Leather Card Holder
Salvatore Ferragamo is renowned for their quality leather goods, and this card holder is no exception to that standard. This Black Leather Card Holder contains Italian-made pebbled black leather. For guys who don't want bulky wallets looking awkward in their pocket, this card holder can carry two essential cards and cash. It's made for the back pocket, and you won't even notice it's there.
Priced at $125.31, a 72% discount, this Black Leather Card Holder from Ferragamo makes an excellent addition to any man's basic necessities. With minor signs of use, this card holder is in very good condition and is available to ship to Canada and the USA.
Bernhard H. Mayer Black Stainless Steel Nauticus Astro Limited Edition Men's Wristwatch
Bernhard H. Mayer's Nauticus Astro Watch is seriously exclusive, one of 4999 ever made. Talk about having a watch that no one else has (almost). This time piece features a striking black dial against stainless steel, and a date window in the 3 o'clock position. The white hands and numbers stand out against the black face, so while this watch is simple, it's worthy of admiring looks.
Another cool feature of the Nauticus Astro Watch is that it's water resistant up to 500 meters. You can wear it in the ocean on your trip to Capri, Italy (this watch is making me imagine locations that match its sophistication). Then pair it with chinos and boat shoes. If you're a diver, this piece would be very useful.
This limited edition watch has never been worn and is available in the original box and case. Shipping worldwide, this Nauticus Astro Watch is priced at $565.90 and incredible 74% discount. Pair this watch with a casual everyday look, or a suit and suave it up.
Dolce & Gabbana Brown Havana Sunglasses
I am a big believer in the power of accessories to bring a fresh element to your look. These Havana Sunglasses are the perfect example of how shades can take an outfit to the next level. Featuring a metal base, brown tortoiseshell frames, and mocha brown lenses these sunglasses reflect Dolce & Gabbana elegance.
These glasses are brand new in their original box and case which makes their price of $175.68 (55% off) a bargain. The Havana Sunglasses are available for worldwide shipping and come with a lifetime warranty. Wear these classy shades when you're out with the boys, preferably while drinking a cuba libre.
S.T. Dupont D Atelier Sun Burst Red Ballpoint Pen
An often-overlooked accessory in fashion is stationary. S.T. Dupont challenges this norm with their Sun Burst Ball Point Pen. This pen is lacquered with a sun burst red body finished off with platinum metal. It also features a twist mechanism for easy use.
You don't have to be a high class lawyer or a real estate mogul to use this pen. Using a premium pen premium pen in the office shows that you're a professional and have stellar style. The Sun Burst Ball Point Pen shows you're the real deal, and it'll almost certainly impress your boss.
This Sun Burst Ball Point Pen is available never used in its' original box and case, and ships worldwide. Redeemable for 4 TLC Cash, this pen is priced at $379.50 which is 84% in savings.
The Luxury Closet Reviews: What Do Customers Think?
Overall, it appears that customers are very happy with their purchases and customer service from The Luxury Closet. Most buyers rate their experiences between 4-5/5 stars stating that customer service reps made their buying and selling journeys effortless and enjoyable. Many buyers rave about the unreal prices of these previously loved luxurious pieces, while other admire the multitude of ways The Luxury Closet takes payment.
With everything on the internet, there is a catch. Along with these 5 star reviews lurk more than uncomfortable 1 star reviews from customers complaining about long delivery times. After digging into these complaints it seems like regardless of global location, shipping times come up as an area of frustration for some customers.
There are a few troubling allegations from customers claiming that the products they have been sent are either in worse condition than previously stated, or even calling the authenticity of some items into question. The Luxury Closet has yet to respond to these complaints from what I can find, so I cannot say for certain if these complaints are well founded or not, but it's definitely something to take into consideration.
Is The Luxury Closet Worth It?
With the reviews being so mixed with extremely high praise and devastatingly scathing disappointment, it's hard to say whether or not The Luxury Closet is worth it. It's clear from The Luxury Closet review that their prices are competitive and offer great savings. It sounds like the majority of customers would return to shop again, and if long wait times and heavy duties don't scare you away, then I would say go for it.
There's always a risk in buying items second hand, but The Luxury Closet is quite transparent about the wear and tear on their items and most pieces are returnable, so the risks don't seem to be that high.
The Luxury Closet Promotions & Discounts
For The Luxury Closet review, I hunted the site for a Luxury Closet promo code, but couldn't find one. The website does have a permanent Sale section and seasonal sales, so this makes up for the lack of a Luxury Closet discount code.
The Luxury Closet has an internal reward program that encourages customers to return to their site to redeem TLC Cash. Most items in the boutique are eligible for TLC Cash of varying amounts. To collect TLC Cash, shoppers must create an account with the boutique and items that are eligible for the rewards show up as account credit 7 days after receiving the item.
Shop The Luxury Closet
To shop The Luxury Closet's items or sell designer pieces, visit their website: theluxurycloset.com. They also have a pop-up store in Dubai, where a limited selection of products are available. The company recommends ordering items and selecting the Pick Up option if you're located in Dubai, so you can see and try on items before you buy.
FAQ
In The Luxury Closet review, we cover some of the most frequently asked questions, and you can always find out more by reaching out to the company through one of the methods listed in the next section on contact info.
The Luxury Closet Sizing
Since The Luxury Closet resells items rather than manufacturing themselves, they use a standard global size conversion chart for men's and women's clothing and footwear. Each item includes a description of the size it's available in, as well as flat-lay measurements of pieces to help the buyer gauge whether or not it will fit them.
The Luxury Closet Shipping Policy
The Luxury Closet offers free shipping on all orders and they ship all over the world. For local Dubai shoppers they include an option to pick up their orders in person. For those of us outside of the UAE here's what shipping looks like:
While shipping is always free, the cost of duties varies from country to country and these costs are to be covered by the customer. International orders take approximately 2-3 weeks to arrive. Tracking is available for every purchase on the My Purchases page on the website.
It is important to note that there are some items that will not be able to be shipped to certain countries due to materials used that are illegal in said country (Alligator skin for example).
The Luxury Closet Return Policy
If you are unsatisfied with your purchase, you have 3 days after receiving the item to request a return. The customer is eligible for a full refund excluding duties and customs charges already paid. If a customer changes their mind before the item is shipped, out then the customer will save on duty charges.
Each item will indicate whether or not they are returnable, as not every piece can be returned keep an eye out for that if you're at all unsure of a purchase you plan to make. Refunds are processed within 7 business days of receiving the item, and the refund amount will be processed within another 3-5 business days.
If you sell an item on The Luxury Closet and wish for it to be returned, note that there is a consignment lock-in period during which the item remains for sale on the website (90 days for sellers within the UAE, 180 days for sellers outside the UAE). After this period, you can request for your unsold items to be returned.
If you feel that a return is necessary during the consignment period, returns can be requested after a waiting period of 10 days; a charge of $20 is placed on each item, and sellers are responsible for the cost of return shipping.
Contact The Luxury Closet
If you have questions that weren't covered in The Luxury Closet review, you can contact the team by:
Live Chat on the website
Calling their customer support hotline at +97142472985
Emailing

[email protected]

Sending mail directly to their office:
Novotel Dubai Al Barsha,
API Trlo Tower,
Office 908,
PO box 502626
---
If you're not sold on The Luxury Closet, check out other buy/sell platforms for luxury items:
Get Access to Exclusive Deals
Subscribe for free to get exclusive deals in your inbox. 100% privacy