Approved Science Review
About Approved Science
Approved Science is a wellness company that makes dietary supplements to boost energy, increase vitality and support optimal health. The company has a broad product portfolio, with supplements to aid weight loss, enhance digestion, promote mental focus, manage stress, improve sleep, and more.
The brand has a smaller following online, with just under 1k followers on Facebook and Twitter. The company does have a YouTube channel as well where they post some informational videos.
In my Approved Science review I plan to see if they can put their money where their mouth is. I'll profile the brand, examine the science behind some of their products, and review customer feedback to help you make an educated purchase decision.
Overview of Approved Science
Approved Science is a progressive company that manufactures dietary supplements to support health, vitality, and wellbeing. Based in the United States, Approved Science manufactures its products at a cGMP-certified facility to ensure quality.
The primary objective of Approved Science reviews is to go beyond marketing and educate consumers on how their products work based on scientific evidence.
This review will address product benefits, potential side effects, special discounts, and more. But first, let's start with some brand highlights:
Highlights
All products produced in the USA
The manufacturing facility is FDA registered
Key ingredients supported by clinical research
Significant savings for multiple purchases
100% Money-Back Guarantee
Exclusive discounts available on the company website
All products are 100% natural and free from additives or preservatives
Approved Science Keto Review
Let's begin with a little health class refresher. Carbohydrates are the main fuel source that your body burns throughout the day. If you don't consume enough carbs, your body uses stored fat for fuel instead. This metabolic process is called "ketosis" and serves as the foundation of the keto diet we all keep hearing about.
Supplements like the Approved Science Keto work to stimulate ketosis and improve your metabolism. This helps you lose weight because your body is relying more on fat than carbs. The supplement also contains four types of ketones, which is the stuff your fat produces during ketosis.
A single bottle of Approved Science Keto retails for $60. Approved Science offers a $10 discount if you buy directly from their website. The savings increase with each additional purchase as follows:
Single Bottle of Approved Science Keto: $50
Intermediate: 2 Bottles of Keto + 1 Bottle Free for $32
Best Value: Buy 3 Bottles of Keto + 3 Bottles Free for $23
Ingredients Label
The main ingredient is their Proprietary Beta-Hydroxybutyrate Blend, which contains:
Calcium Beta-Hydroxybutyrate
Magnesium Beta-Hydroxybutyrate
Sodium Beta-Hydroxybutyrate
Potassium Beta-Hydroxybutyrate
These four ketones are chemicals that will give you a boost of energy when you aren't eating a lot of carbs. These ketones have a lot of claimed benefits including helping your brain health, supporting weight loss, and more.
There are two other key ingredients in this supplement are apple cider vinegar and BioPerine. The capsules themselves are made from vegetable cellulose.
Nutritional Value
Here's how much of each ingredient you will find in this supplement:
Calcium Beta-Hydroxybutyrate: 500mg
Magnesium Beta-Hydroxybutyrate: 500mg
Sodium Beta-Hydroxybutyrate: 500mg
Potassium Beta-Hydroxybutyrate:500mg
Apple Cider Vinegar: 400mg
BioPerine: 10mg
Benefits
Approved Science Keto is engineered to deliver the following benefits:
Achieve a state of ketosis to use fat for fuel
Helps regulate blood sugar
Helps suppress appetite
Helps increase satiety
Provides electrolytes lost from low-carb or Keto dieting
How Does It Work
Approved Science Keto contains a blend of ketone salts to help your body switch into a state of ketosis. This occurs when your body does not have enough carbohydrates to use for energy. Your body then switches to alternate fuel sources, namely fat and ketones.
Approved Science Keto uses four types of ketone salts to achieve ketosis, along with apple cider vinegar to reduce your appetite and black pepper to help improve the absorption of nutrients.
Scientific evidence on the effect of ketone salts improving weight loss is limited. A 6-week study[1] explored the impact of a low-calorie diet with ketone salts on body composition. While the participants did lose weight, the results were not impacted by the use of the ketone salts.
In other words, the low-calorie diet was responsible for the weight loss effect.
While Approved Science Keto may help you achieve a state of ketosis, the jury is still out on whether this product will help you lose weight more effectively.
How to Take & Dosage
Approved Science Keto should be taken with a glass of water. The recommended dosage is three capsules, which can be taken together or divided throughout the day.
Approved Science Restlex Review
Have you ever heard this trick for falling asleep? Apparently, keeping still in bed for about 15 minutes without tossing or turning will do the trick, or so we've heard.
Of course, that task is easier said than done if you have restless leg syndrome. That incessant tingling sensation can make it near-impossible to get your 40 winks in!
That's why there's the Approved Science Restlex, an oral supplement designed to relieve that agitation.
Made with proprietary blends and herbs known for relieving stress and anxiety like chamomile and lavender, these supplements are the brainchild of scientists looking to get our blood flowing and sleep patterns in check.
A single bottle of Approved Science Restlex retails for $60. Approved Science offers a $10 discount if you buy directly from their website. You can save more with each additional purchase as follows:
Single Bottle of Approved Science Restlex: $50
Starter: Two Bottles of Restlex for $35
Intermediate: 2 Bottles of Restlex + 2 Bottles Free for $28
Best Value: Buy 3 Bottles of Restlex + 3 Bottles Free for $23
Ingredients Label
Approved Science Restlex is a smorgasbord of vitamins and minerals, including:
B-Sci Vitamin B Complex (including vitamins B1, B2, B6, B12, and folic acid)
Mag-Sci Magnesium Complex (made with magnesium glycinate and magnesium oxide)
Vitamin C
Vitamin D3
Vitamin E
Iron
L-Theanine
Valerian Root Powder
BioPerine
Listed first on this long list of ingredients is the company's vitamin B complex. And that is with good reason. B vitamins are essential nutrients that play a part in many areas of your body.
Giving your body these vitamins will help you break down sugar, produce energy, boost your immune system, and more!
The capsules also contain herbs you might recognize in your favorite kinds of relaxing herbal tea, like lemon balm, chamomile, and English lavender.
Nutritional Value
Approved Science Restlex contains a blend of vitamins and minerals in the following amounts:
Vitamin C: 90mg
Iron: 15mg
Vitamin D: 125mcg
Vitamin E: 134mg
B1: 1.2mg
B2: 5mg
B6: 30mg
Folate: 500mcg
B12: 250mcg
Magnesium Complex: 420mg
The recommended daily value for the additional herbs, amino acids, and extracts in Approved Science Restlex has not been established.
Benefits
Approved Science Restlex is made to provide the following benefits:
Prevents uncomfortable symptoms associated with Restless Leg Syndrome
Relaxes muscles and relieves muscular stress
Reduces pain and irritation
Enhances blood flow and circulation
Enhances oxygen delivery
Prevents nutrient deficiencies to decrease symptoms
Helps to promote higher quality sleep
How Does It Work
Restless Leg Syndrome (RLS)[2] is a condition caused by dysfunction of the nervous system that manifests as constant movement of the legs. Symptoms may feel like itching, burning, or tingling sensation and can often disrupt sleep, as the condition usually occurs at night.
Approved Science Restlex aims to address the condition by relieving the symptoms and supporting the circulatory system with nutrients such as Vitamin C and Iron. In addition, Approved Science Restlex contains herbs such as Valerian and Chamomile to reduce symptoms of RLS.
One 8-week study[3] examining the effects of valerian supplementation on RLS found that it improved symptoms and decreased daytime sleepiness.
Another ingredient in Approved Science Restlex is lemon balm[4], an effective therapy for multiple sleep disorders.
How to Take & Dosage
Approved Science Restlex should be taken with a glass of water. The recommended dosage is two capsules, which you should take one hour before bed.
Approved Science Glutathione Review
Have you ever seen those before-and-after pictures of recent presidents, one from when they were just elected next to one from the end of their term? Some of them look like they've aged 15 years in the span of just four! The reason for that is not hard to imagine: stress.
Oxidative stress and the prevention of it is one of the biggest factors in the anti-aging process, and Approved Science Glutathione is no exception. Its main ingredient is an extremely potent antioxidant called L-glutathione, known for its detoxification capabilities that slow down cellular aging.
A single bottle of Approved Science Glutathione retails for $60. Approved Science offers a $10 discount if you buy directly from their website. And the savings increase with each additional purchase as follows:
Single Bottle of Approved Science Glutathione: $50
Intermediate: 2 Bottles of Glutathione + 1 Bottle Free for $33
Best Value: Buy 3 Bottles of Glutathione + 2 Bottles Free for $32
Ingredients Label
Approved Science's proprietary Glute-Sci blend consists of reduced glutathione and a phospholipid complex containing sunflower oil and sunflower lecithin. Adding to the mix, like the other supplements I've reviewed so far, are BioPerine, vitamin C, and their Patented Bioavailability Enhancer.
Glutathione is an antioxidant known for being essential to your immune system. It plays an integral role in building tissue, and has many associated health benefits.
Other nonmedicinal ingredients include magnesium stearate, silicon dioxide, and the vegetable capsules themselves.
Nutritional Value
Approved Science Glutathione delivers 120mg of vitamin C in each serving of two capsules. The Recommended Daily Value of the other ingredients has not been established, but you can find the amounts per serving below:
Reduced L-Glutathione: 500mg
Phospholipid Complex: 100mg
BioPerine: 5mg
Benefits
Approved Science Glutathione is designed to provide the following benefits:
Neutralizes toxins and prevents their absorption
Maintains optimal levels of Glutathione for antioxidant support
Protects skin from environmental toxins
Helps to slow cellular aging
Supports healthy immune function
Supports cardiovascular health
How Does It Work
As I mentioned, ​​glutathione[5] is an amino acid and one of the most important antioxidants in the body. It is used by every cell and tissue in the body. It plays a critical role in managing oxidative stress and in immune function.
A 6-month study[6] published in the European Journal of Nutrition showed that supplementation of glutathione effectively increased glutathione in the blood and at the cellular level. A reduction in oxidative stress in the subjects supplementing with glutathione was also observed.
How to Take & Dosage
​​Approved Science Glutathione should be taken before meals with an 8oz glass of water. The daily dosage is two capsules. For best results, it is recommended to take one capsule in the morning and one in the afternoon.
Who Is Approved Science For?
Approved Science supplements are designed for healthy adults 18 and older who seek to improve their health and wellbeing. With a broad portfolio of products geared toward a myriad of needs, Approved Science aims to be a one-stop shop for your dietary supplement needs, including weight management, antioxidant support, digestion, sleep, and much more.
Approved Science Side Effects
For readers of this Approved Science Review, it is important to highlight any potential side effects from the use of these supplements. Research suggests that glutathione is well tolerated and safe for supplementation.
The ketone salts in Approved Science Keto can cause gastrointestinal stress in some. One study that explored the effects of sodium and calcium ketone salts on healthy adults observed that GI issues affected some participants.
The vitamins and minerals in Approved Science Restlex are safe for use, but it is important to note that if you are taking additional vitamins and minerals in other products, you may want to consult with a qualified healthcare practitioner.
For example, Approved Science Restlex has high amounts of B vitamins, including B6 and B12, so you may want to cross-check other products you are taking so that you don't consume an excessive amount.
Lastly, excess Vitamin B12 is correlated with some health conditions[7].
Approved Science Reviews: What Do Customers Think?
Any good Approve Science review must include what customers say about the company's products. So to do this, I took a look at the many compelling testimonials from customers on their official website and Amazon.
While I wish average star ratings were available on the brand's own website, I was pleased to find a couple of the products featured in this review on Amazon:
Glutathione: 4.6/5 stars over 64 global ratings
Restlex: 3.7/5 stars over 125 global ratings
One customer couldn't stop gushing about the Glutathione supplement: "I take Glutathione knowing it helps reduce inflammation in the body. I tried using another brand, but it was a higher dosage and the result was I developed headaches while taking it. This brand from Approved Science seems to agree with my body. Thank you for a great product."
Restlex also found its fair share of fans on Amazon. One customer wrote: "I was skeptical about this but I wasn't getting relief with other stuff but I couldn't believe that it was actually working!! I take two at bedtime and can sleep well."
The company's Keto supplement wasn't available on Amazon, but on their official website I found one bodybuilding customer who gave it 4.7/5 stars. They wrote:
"I have been a fan of the Keto Diet for a few years now and think it is amazing. But I wanted a boost so decided to start taking Approved Science Keto – I have seen great results! This supplement is the perfect add on to the diet I follow. It works great for my body and burning unwanted fat. Five Star product!"
Unfortunately, I couldn't find the brand on the Better Business Bureau website and there's only one review on Trustpilot. I wish there were more outside sources to draw on, but their scientific research and FDA-approved facilities are certainly enough to ensure the brand's quality, not to mention their loyal customer base.
Is Approved Science Legit?
​​Readers of this Approved Science review should know that the company appears legit, with a customer support team available seven days a week to handle any questions or concerns. They also offer a 60-day money-back guarantee if you are not happy with the products or customer experience.
Is Approved Science Worth It?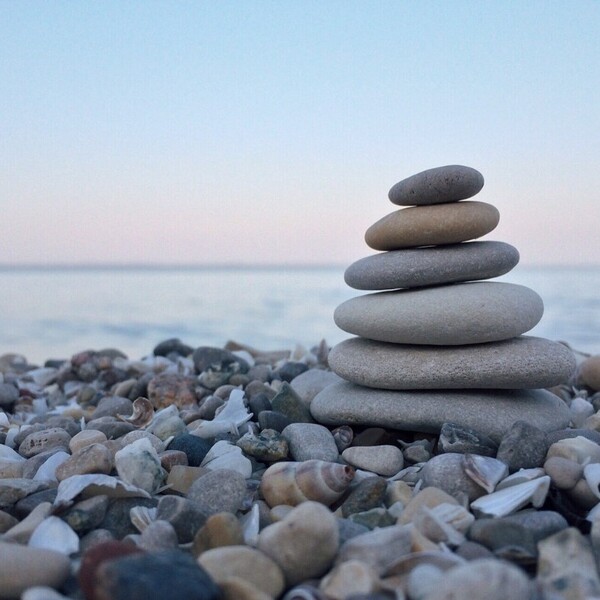 After reviewing the formulas, key ingredients, supporting research, customer feedback, and company policies from Approved Science supplements, this brand gets a solid recommendation.
Approved Science manufactures high-quality formulas with ingredients backed by research and a 60-day money-back guarantee. Readers of this Approved Science review looking for a one-stop shop for their health and wellness needs should consider this brand.
Approved Science Promotions & Discounts
I found that the company has multiple promotions, depending on how many bottles of product you purchase as detailed above.
Where to Buy Approved Science
The easiest way to purchase Approved Science supplements is directly through the company website or from Amazon. All product purchases from the company are backed by a 60-day, risk-free, 100% satisfaction guarantee.
FAQ
Is Approved Science vegan?
Approved Science products are vegan-friendly! Their products are also non-GMO and do not conduct any testing on animals.
Is Approved Science gluten-free?
Approved Science does not claim to be gluten-free. Readers of this Approved Science review who are gluten sensitive or intolerant should consult with their healthcare professional before using this product.
What is Approved Science's Shipping Policy?
There are multiple shipping options available when purchasing products directly from Approved Science. Total costs are variable and depend on the total order amount. Generally, the team processes and ships products on the following timelines:
Standard Shipping: 3-6 business days
Expedited Shipping: 2-3 business days
Express Shipping: 1-2 business days
Please note that the above shipping options and timelines pertain to US customers only. For international customers, costs and timelines will vary depending on location and order size.
What is Approved Science's Return Policy?
The customer support team at Approved Science has a 100% risk-free return policy that speaks to their belief in their formulas. If you are unhappy in any way about your order and would like to return the product, you have 60 days to return the used or unused
bottles, and the customer support team will give you a full refund, minus shipping costs.
How to Contact Approved Science
If you have additional questions about these products after reading this Approved Science review, you can contact them directly at:
Contact Form: Here
Email:

[email protected]

Phone: 1-888-307-4790
Their customer service team is available Monday to Friday from 8:00 am to 8:00 pm EST and on weekends from 9:00 am to 6:00 pm.
---
Check out similar brands you might like:
Double Wood Supplements Review
Get Access to Exclusive Deals
Subscribe for free to get exclusive deals in your inbox. 100% privacy