OmegaXL Review
About OmegaXL
Anyone who has ever dealt with joint pain knows just how limiting it can be. Often, it's so overwhelming that simple tasks that we take for granted, such as walking up stairs, become a major challenge.
OmegaXL is a supplement brand designed to improve joint health and relieve pain using the power of essential fatty acids, including Omega-3.
Great HealthWorks has created an essential fatty acid product that they claim is 20 times more powerful than standard fish oil. Sourced from Green Lipped Mussels, it is sustainably farmed in New Zealand and is available in a small, soft-gel format.
This OmegaXL review will pressure test the brand to see if the marketing holds up to the science.
Overview of OmegaXL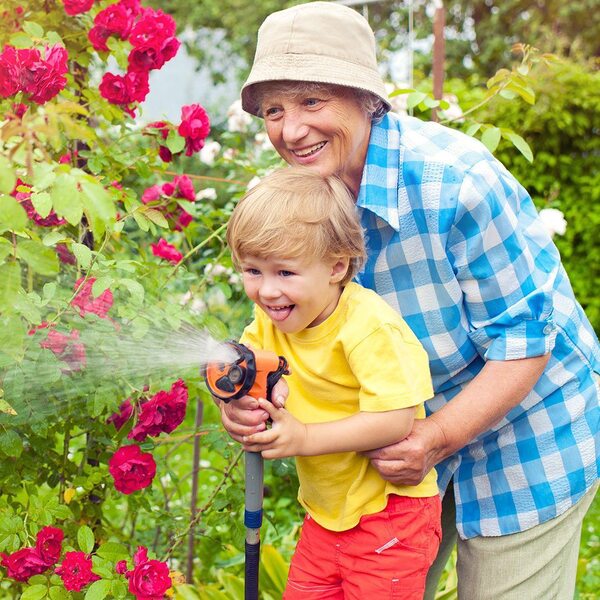 OmegaXL is the flagship brand of parent company Great HealthWorks, which is one of the largest direct-to-consumer companies in the United States. Their mission is to improve people's lives by bettering their health.
Based in Fort Lauderdale, Florida, OmegaXL has been available since 2003 and is part of a portfolio of products aimed at enhancing health and wellness. In addition to OmegaXL, the company also makes ProbioticXL, TurmericXL, and VitaminXL-D3.
OmegaXL's key selling point is the Green Lipped Mussel. Great HealthWorks claims to have chosen this unique species, native to New Zealand, for its rich anti-inflammatory[1] properties and Omega-3 content. The Green Lipped Mussel has been a staple food of the Maori indigenous people of New Zealand.
The main goal of this OmegaXL review is to help consumers sort through the marketing hype and understand the actual benefits of the product, based on science.
OmegaXL makes a number of bold claims in their marketing. So let's take a closer look at some of the product's highlights.
Highlights
Contains over 30 different fatty acids, unlike standard fish oil
Produced from New Zealand waters
Sourced from Green Lipped Mussels
Supported by over 35 years of research on its oil blend
Does not cause "fish burps" or weird aftertaste
Over 17,000 Amazon reviews with an average rating of 4.3
Offering an introductory "Buy One, Get One Free" on a subscription plan
OmegaXL Review
OmegaXL competes in the massive Omega-3 fatty acids category online and in health and wellness stores. The Omega-3 market was worth approximately $4 Billion worldwide and is expected to grow to $9 Billion by 2026.
In this OmegaXL Review, we will be examining three products, starting with OmegaXL before examining VitaminXL-D3 and TurmericXL.
Ingredients Label
OmegaXL is made of a blend of fatty acids derived from Green Lipped Mussel oil extract, extra virgin olive oil, and Vitamin E[2]. The total blend size per serving of two soft gel capsules is 300mg.
OmegaXL does not contain shellfish allergen protein, artificial ingredients, milk, yeast, corn, or gluten. These ingredients claim to be backed by 35 years of research.
Nutritional Value
OmegaXL is a dietary supplement and is not considered a food. The fatty acids in each serving contain some dietary fat, which is not listed on the supplement facts.
Benefits
The benefits of OmegaXL according to the manufacturer, include joint pain relief caused by inflammation, faster muscle recovery from training and due to aging. These claims were called into question by the FDA in 2021.
How Does It Work
OmegaXL is a blend of over 30 fatty acids, including the essential fatty acid Omega-3. Essential fatty acids are considered essential because the human body cannot make them. We must get them from foods like fish, chia seeds, and flaxseeds or through supplementation.
Omega-3 has been clinically shown[3] in multiple studies to relieve joint pain associated with various inflammatory conditions, including rheumatoid arthritis and inflammatory bowel disease.
How to Take & Dosage
Great HealthWorks recommends taking four OmegaXL capsules a day, ideally for at least 8 weeks. They can be taken all at once or once in the morning and once at night, but should be taken with a meal. The choice is up to you!
A bottle of OmegaXL with 60 capsules is available for $47 after shipping and handling. At this price you will also receive a second bottle free of charge. After your first purchase, the price will increase.
Let's take a look at the second product in this OmegaXL Review.
VitaminXL-D3 Review
Ingredients Label
VitaminXL-D3 is a supplement that delivers 5000 IU of Vitamin D3 per serving. It does not contain milk, milk by-products, egg and egg by-products, fish, shellfish, tree nuts, peanuts, peanut oil, wheat, yeast, artificial ingredients, corn, or soy.
Nutritional Value
VitaminXL-D3 is a dietary supplement. The active ingredient, Vitamin D3, is in a soft gel capsule that also contains safflower oil, which has some dietary fat. The amount of fat is negligible.
Benefits
Vitamin D3, the active ingredient in VitaminXL-D3 is a fat-soluble vitamin, along with A, E, and K. There are so many benefits that Vitamin D3 provides that we could literally write a book on it.
For starters, Vitamin D3 is beneficial for bone health, immune function, and reducing the risk of a host of diseases, including diabetes, multiple sclerosis, and various cancers[4].
Vitamin D3 has also been clinically shown to improve body composition in conjunction with exercise. A 12-week study[5] conducted on overweight and obese adults who engaged in weight-training and also took Vitamin D3 showed improvements in peak power and waist-to-hip ratio.
How Does It Work
Vitamin D3 is often called the sunshine vitamin. While classified as a vitamin, it is more accurately a fat-soluble hormone[6] that is made by the body from cholesterol. Vitamin D3 has numerous roles in the body, including growth and development during adolescence, optimal hormone function, and protection from infection and disease.
How to Take & Dosage
The manufacturers of VitaminXL-D3 recommend taking 1 softgel capsule every day, with or without food. Expecting mothers and moms who are breastfeeding are not recommended to take this supplement.
A 30-capsule bottle of VitaminXL-D3 retails for $15 and has free shipping and handling when you sign up for Great HeealthWorks' Monthly Auto-Ship Savings Program.
OmegaXL TurmericXL Review
Ingredients Label
TurmericXL features a blend called Ultra Curcumin, which is made up of fenugreek and turmeric extract, standardized to a minimum of 35% curcuminoids. Each capsule contains 250mg of this blend.
It does not contain milk, milk by-products, egg and egg by-products, fish, shellfish, tree nuts, peanuts, peanut oil, wheat, yeast, artificial ingredients, corn, or soy.
Nutritional Value
TurmericXL is a dietary supplement, so its nutritional value is not applicable in this case.
Benefits
The creators of TurmericXL claim that their product contains 45 times more active curcumin than standard curcumin supplements. According to the brand, some of the benefits of this supplement also include:
Metabolic health support
Healthy immune function
Promotes a healthy inflammatory response
Supports memory and mental focus
How Does It Work
Turmeric[7] is a spice that is used in cooking extensively in Indian and other East Asian cuisines. One of the active ingredients in turmeric is curcumin, which has a host of health benefits.
Curcumin has anti-oxidative and anti-inflammatory properties and has been used[8] to manage arthritic pain, metabolic syndrome, and anxiety.
How to Take & Dosage
The creators of TurmericXL recommend taking it once per day, with or without food. Expecting mothers and moms who are breastfeeding are not recommended to take it.
One 30-capsule bottle of TurmericXL retails for $20 with free shipping and handling when you sign up for the Monthly Auto-Ship Savings Program.
Who Is OmegaXL For?
The flagship product, OmegaXL, is ideal for anyone who consistently has joint pain and/or soreness from exercise. Specific populations that come to mind include senior citizens and athletes, although joint pain is widespread among the general population.
VitaminXL-D3 is ideal for healthy individuals over the age of 18. The substantial serving size of 5000 IU per serving is great for those who have been identified as having a Vitamin D3 deficiency from a healthcare professional, as covered in this study[9].
TurmericXL is marketed to individuals over the age of 18 who are looking to optimize their health via improved immune, metabolic, and brain function. Specific populations that could benefit from TurmericXL include those who are prone to colds, people trying to improve their body composition, and those looking for a mental edge.
OmegaXL Side Effects
The fatty acids in OmegaXL, specifically Omega-3, are important nutrients and are safe when taken as directed. It is important to note that excessive amounts of any nutrient can lead to toxicity, which is why it's so important to follow the label as directed.
Environmental toxins[10] in Omega-3 supplements are a risk, which is why quality and sourcing are important.
The active ingredient in VitaminXL-D3 is also very safe when taken as directed. Toxicity can occur in very high concentration, but this is rare and should not occur if you follow the label instructions.
OmegaXL Reviews: What Do Customers Think?
There is no shortage of positive reviews about OmegaXL online. On Amazon, each of the products covered in this OmegaXL review have generally received positive ratings:
OmegaXL: 4.3/5 stars after over 17,000 reviews
VitaminXL-D3: 4.6/5 stars 74 reviews
TurmericXL: 4.5/5 stars over 296 reviews
One OmegaXL customer said, "A friend of mine recommended these, otherwise I would have never tried them. I've tried a lot of these types of supplements with little to no results. I am happy to say that this product does reduce my pain. I have severe arthritis in my shoulder and the Omega XL makes it much more tolerable. I will be ordering again."
Another happy reviewer said, "I'm a 62-year old runner; running is hard on the hips and the knees. OmegaXL has helped me to run pain free. After just sixty days of taking OmegaXL, my knees don't make any sound when I go upstairs. No more pain during or after a 7K run. I have taken many different joint supplements and OmegaXL has made the most significant improvement."
If you thought OmegaXL's customer reviews couldn't get any better, you were wrong. Yet another person who referred the brand to a family member raved about the supplements:
"Bought these for my mom who has been having knee issues. They are amazing! I can't get over how well these have been working for her. She had been in so much pain and was told she would need knee surgery in the very near future. She has been taking them for just over a week and has already noticed dramatically reduced pain while walking."
On Walmart.com, OmegaXL is also highly rated, with an average rating of 4.4/5 stars over 85 reviews. However, It should be noted that Great Healthworks is rated quite poorly on Google. There are a total of 208 reviews with an average rating of 1.9/5 stars.
Is OmegaXL Worth It?
After reviewing the products in this OmegaXL Review, it's time to decide if this product is worth using. Although the company claims that OmegaXL is superior to standard fish oil, research to support this claim is nonexistent.
Also, since they use a proprietary blend, it doesn't indicate the amount of key ingredients in their supplements.
I believe that as a consumer, you have the right to know exactly what you are getting from your supplements. Based on the lack of supportive information about its marketing claims and proprietary blend, we suggest ingesting at your own discretion.
On the other hand, I do recommend trying OmegaXL's VitaminXL-D3. The amount of Vitamin D per serving, 5000 IU, is substantial and is supported by solid research.
OmegaXL Promotions & Discounts
For first-time customers, OmegaXL is available for direct purchase online for the introductory price of $40 for two 60-capsule bottles. This does not include shipping and handling charges. These two bottles will last you 30 days if taken as directed.
Where to Buy OmegaXL
OmegaXL is available for purchase directly from their website as part of a subscription program. This subscription service appears to be Great HealthWorks' main business model.
After the introductory price of $40 for two bottles of OmegaXL, consumers will automatically receive monthly orders unless they cancel their subscription online or via phone.
Any of the products covered here are also available for purchase at large online retailers such as Amazon and Walmart. However, as of writing, both VitaminXL-D3 and TurmericXL were out of stock on Amazon.
FAQ
Is OmegaXL vegan?
OmegaXL is sourced from Green Lipped Mussels, so it is not vegan. VitaminXL-D3 is non-GMO but does not claim to be vegan. Vegan readers of this OmegaXL Review will be pleased to see that TurmericXL is vegan, as indicated by a seal on the packaging.
Is OmegaXL gluten-free?
All of the products examined in this OmegaXL review are gluten free. OmegaXL states this in the supplement facts, while VitaminXL-D3 and TurmericXL include a gluten-free seal on their labels.
What is OmegaXL's Shipping Policy?
OmegaXL is able to process orders quickly and efficiently. Orders received are generally processed within 48 hours and delivered within 3-5 business days. Availability and shipping from other retailers may vary.
What is OmegaXL's Return Policy?
OmegaXL offers a 60-day money back guarantee on their products. If unsatisfied with your purchase, simply return the remaining product along with any bottles. Keep in mind that you must pay shipping and handling charges for your return.
Also note that the guarantee only applies to first-time purchasers who order directly from the company site and live in the US or Canada.
How to Contact OmegaXL
OmegaXL's customer service team is available during business hours from Monday to Friday between 9:00 am and 6:00 pm via phone at 1-800-488-8082.
Otherwise, you can visit their website to message their live support, or fill out their online contact form.
---
For more supplements, check out these brands:
Get Access to Exclusive Deals
Subscribe for free to get exclusive deals in your inbox. 100% privacy