PetCareRX Review
About PetCareRX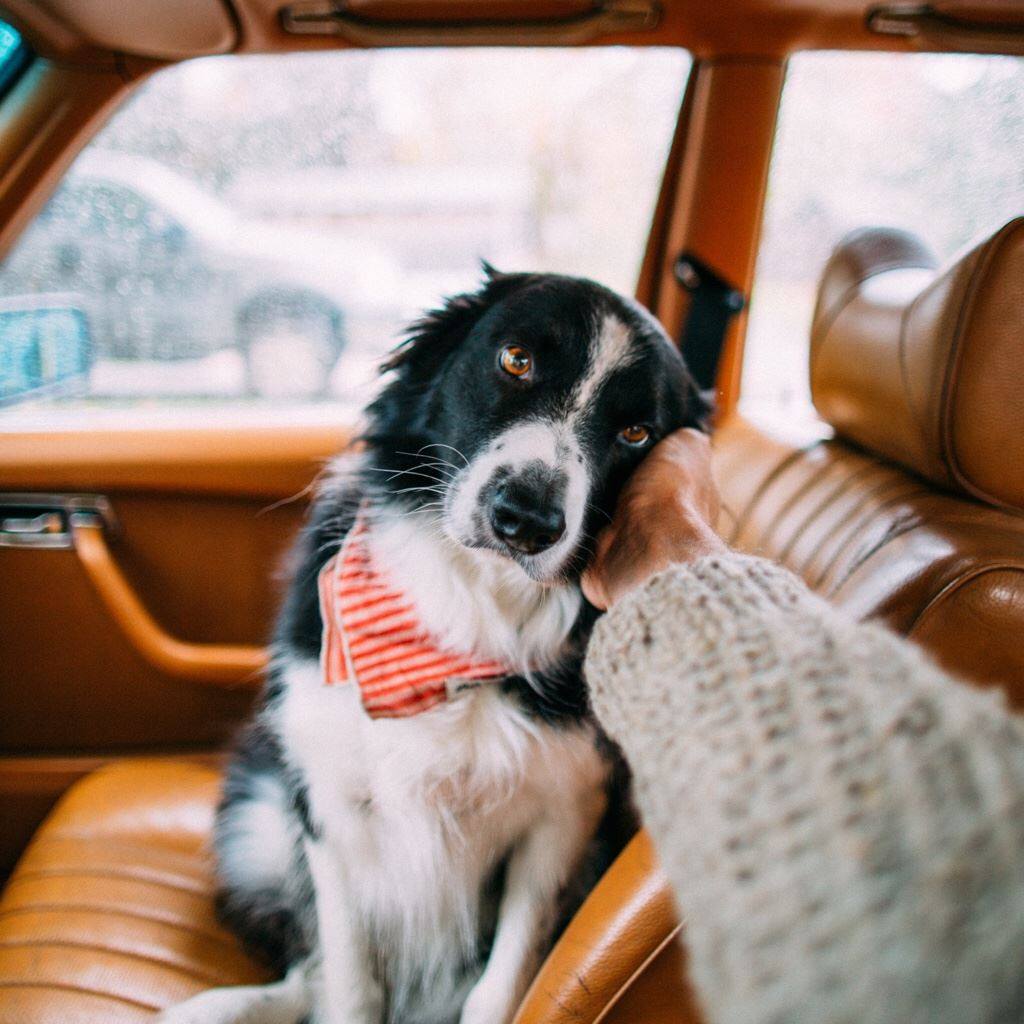 There's a reason so many of us call our pets our "fur babies;" they are an important part of our family. That's why pet owners will do anything to take care of the health and happiness of their cats and dogs. PetCareRX is an online retailer that sells FDA-approved pet medications, food, and various other pet supplies.
PetCareRX has earned a reputation of getting the best prices on the market with programs like the PetPlus membership, which offers exclusive price matching and easy access virtual vet support. The online retailer has accumulated a strong social media following over the years as they have nearly 80,000 likes on Facebook.
Ready to learn more? My PetCareRX review will take an in-depth look at this pet med and supply online retailer and its products, customer ratings, promotions, and more, to help you decide if their products are worth the buy.
Overview of PetCareRX
PetCareRX was started in 1998 when Blake Brossman went through a difficult period with his pet's failing health. He realized that pet medication sold at wholesale prices would make a big difference in pet owners' lives.
PetCareRX was founded with the mission to "add love to the world" by making pet medications more widely available and more accessible for pet parents with tight budgets.
The PetCareRX headquarters is located in Lynbrook, New York.
Now that you've gotten some good background about the pet medication retailer, let's take a look at some of the highlights to choosing PetCareRX for your shopping needs.
Highlights
Wholesale prices on cat and dog medications and more
PetPlus membership offers exclusive savings and price matching
Virtual support from a licensed vet
Free shipping
Autoship for meds and supplies that you buy often
PetCareRX points program to earn points and save on purchases
PetCareRX Review
We want to give our animals the world… and they totally deserve it. Instead of running to the pet store to pay boutique prices multiple times a month, there's a new way to get your pet supplies.
PetCareRX is an online store that offers dog and cat food, prescription medications, wellness essentials, and items like heartworm and flea and tick protection, all of which can be ordered at your convenience and delivered to your home.
Who Is PetCareRX For?
PetCareRX is for pet parents with busy schedules and a tight budget but still want to provide their four-legged friends with the best care possible.
If you have pets with health issues, big or small, you can order prescription medications from the PetCareRX pharmacy. With approval from your vet, they are delivered directly to your door.
PetCareRX customers are looking to save time and money without sacrificing the quality of medications and essential supplies for their pets.
Why Do I Need To Make A PetCareRX Account?
So… you've browsed the pet food and essentials on the PetCareRX website and added items to your cart. When it comes time to check out, does it make sense to create a PetCareRX account or should you continue as a guest?
I'd recommend signing up and making a PetCareRX account. In the end, it's faster and more convenient for the customer. Your account will store your information for future deliveries, payments, and orders. 
If you purchase prescription medications on PetCareRX and need refills, you can login to your account and hit up the "refills" section to see how the process is expedited for you.
What Is PetPlus?
The PetPlus membership at PetCareRX is designed to get pet parents the best deals and access to animal essentials and medication sold on the website.
PetPlus memberships start at $99 per year, but the best part is that you get a 100% money back guarantee with this price tag. If you don't end up saving more over the course of a year than your annual membership cost, PetCareRX will reimburse you the difference.
For all your pet food, medications, and other pet supplies, PetPlus allows you to price match with competitors to get the lowest possible price. This can even reach up to 40% off in savings!
There's also the convenience of free shipping on every single order that you place on PetCareRX. If you prefer, you can pick up your medications at a pharmacy in your neighborhood.
Lastly, PetPlus offers free virtual vet consultations any time of day. If your dog is acting strange or you want some professional advice on your pooch's stomach bug, get qualified advice from a licensed telehealth veterinarian.
PetCareRX Product Review
Is your dog or cat the light of your life? I know that you're spending a lot of time and money on giving them the life that they deserve. Let's look at some of the best-selling pet products currently available at PetCareRX.
PetCareRX Dogs Review
Dogs have earned their reputation as man's best friend. If you're as loyal to your dog's health and wellbeing as they are to you, then you're going to want to shop at PetCareRX for food, medication, and other essentials. Let's talk about some of their most popular items for dogs.
PetCareRX K&H Pet Products Chocolate Pet Cot Review
Does your dog have thick fur? Does he spend the humid summer months looking for shade and cool corners to curl up in? If you've got a big fluffy winter pup in warm weather, you need to spoil them with the PetCareRX K&H Pet Products Chocolate Pet Cot.
This K&K chocolate pet cot sits a few inches off the ground and the middle layer is made from a specially designed mesh that doesn't absorb water and keeps your furry friend cool in all temperatures.
If you travel a lot with you dog, you can easily break the cot down and bring it along on any trip so your four-legged companion can sleep in style.
The PetCareRX K&H Pet Products Chocolate Pet Bed is priced at $25 with the 25% off discount code or $33 at regular price.
PetCareRX GREENIES Dental Chews Value Size Review
Your dog's dental health is vital; however, it seems to be the most neglected element of animal health. It can be difficult keeping your pup's breath fresh and getting their teeth cleaned. This is where PetCareRX GREENIES Dental Chews (Value Size) come into play.
This 36 oz value pack of GREENIES contains 130 chews that help get rid of stinky plaque buildup. The chews are shaped like sweet little toothbrushes that are sure to get your smiling while your pup cleans theirs!
For dogs that have had a difficult time with these chews in the past, they're now made from a brand new formula that's easier to chew and full of healthy vitamins.
The Value Pack of GREENIES Dental Chews is on sale for $34 (down from $45).
PetCareRX Cats Review
Whether your cat runs the house or prefers to remain unseen, they're an important part of your family. Let's look at some of the most popular PetCareRX products for these playful creatures that deserve nothing less than royal treatment.
PetCareRX Ethical Pet Meow Oval Cat Dish Coral Review
Is your cat known to be a creative eater, flipping bowls and making messes? If you're on the hunt for a new food bowl, check out the PetCareRX Ethical Pet Meow Oval Cat Dish in coral.
This six-inch cat dish is made in a hardwearing stoneware that will hold up if they get playful with their food. It's made in an oval shape that's been proven to be an optimal shape for cat food dishes.
The PetCARERX Ethical Meow Oval Cat Dish is only $4 on sale (down from $5).
PetCareRX K&H Pet Products Kitty Sill Double Stack EZ Window Mount Review
Is your cat willing to risk everything to gaze out your window? Do you often wonder how in the world they got up there? The PetCareRX K&H Pet Products Kitty Sill Double Stack EZ Window Mount may replace you as your cat's new best friend.
This Kitty Sill Window Mount features four heavy duty suction cups that keep the mount in place when your kitty jumps up. Plus, it folds up nicely if you decide to close your certains or blinds.
Available in grey and black, the PetCareRX K&H Pet Products Kitty Sill Double Stack EZ Window Mount is $36 on sale (down from the regular price of $48).
PetCareRX Pet Meds Review
As pet owners, I know that you will do anything to keep your four-legged friends healthy and happy. Of course, sometimes our dogs and cats need medication to get through a short-term sickness, manage a chronic illness, or lessen the symptoms of aging.
Keeping your furry companion healthy doesn't have to break the bank and consume all your time. PetCareRX allows you to stop for your pet's medication online and deliver them to your door with no fuss.
PetCareRx offers a huge variety of EPA and FDA-approved prescription medications for both dogs and cats. Whether your pet requires antibiotics or anti-fungal medication, this online retailer has you covered. Dealing with arthritis, diabetes, incontinence, or heart issues? Again, PetCareRx can supply what you need.
From long-lasting medications to one-off orders of tick medication, PetCareRX can hook you up with the supplies you need to take care of your cat or dog.
Comparison: PetCareRX vs. Entirely Pets
This PetCareRX review wouldn't be complete without comparing the company with a competitor and seeing how they measure up. Entirely Pets is an online retailer that offers pet essentials and non-prescription medications.
Let's look at some of the ways in which PetCareRX and Entirely Pets are similar:
PetCareRX and Entirely Pets both offer a variety of pet food, supplements, flea & tick meds, dental care products, and more
Both PetCareRX and Entirely Pets offer a rewards program to earn points and save
You can return (most items) that don't work for your pet within the allotted refund time periods
There are a few ways in which PetCareRX and Entirely Pets differ though. Let's have a look at how:
PetCareRX has a pharmacy that can offer administer prescription medications with vet approval
Entirely Pets ships internationally and offers free ground shipping for orders over $69
PetCareRX features the PetPlus program which offers price matching, free shipping and 24/7 virtual vet guidance
Even though these two animal-medicine and supply websites are quite similar, owners who need prescriptions for their pet will have more luck shopping with PetCareRX.
PetCareRX Reviews: What Do Customers Think?
We might not be able to ask four-legged customers what they think of the online retailer, but we can certainly turn to the PetCareRX reviews to see what the humans think of their experience.
First up, let's peek at their website to check out some of their best-selling products and what the PetCareRX reviews from customers have to say:
● Royal Canin Veterinary Diet Glycobalance Canned Dog Food: an average of 5/5 stars with 6 PetCareRX reviews and one customer noting that it's "great for a diabetic"
● Nexgard Chewables Flea & Tick Prevention: an average of 5/5 stars with 96 customer reviews
● Dasuquin for Dogs Health Supplement: an average of 5/5 stars with 75 PetCareRX reviews and one customer saying that it was "excellent for my dogs" in terms of increasing mobility
● Proin Urinary Tract Tablet: an average of 5/5 stars with 95 customer reviews
● Acepromazine Tranquilizer Tablet: an average of 4.5/5 stars with 21 customer reviews
A lot of pet parents are talking about saving money in their PetCareRX reviews. One customer left at 5/5 star review on TrustPilot about her experience that said:
"PetCareRX has saved me so much money than what I was paying for my three seniors' medicine at my vet office. Their customer service is stellar and they keep in contact to make sure that everything is in order. Their prices are some of the best online and I can't recommend them enough!"
On Sitejabber, PetCareRX reviews currently sit at 4.14/5 stars with 561 reviews that rave about great service and high value. One shopper left a 5/5 star review discussing her experience of getting her dog's special food at PetCareRX. She said:
"This was my 1st experience ordering from PetCareRX, and I was pleasantly surprised by a few things. The dog food I needed was not in stock elsewhere, but I received it within just a few days of ordering it. (Thank you ~ I did not want to have to switch my dog's food with his sensitive stomach!) And the customer service was fantastic."
One thing for future customers to note is that the Better Business Bureau website has several PetCareRX reviews discussing pricey automatic renewal charges for membership fees that they didn't approve. This might be something worth keeping in mind if you sign up for the PetPlus program.
Is PetCareRX Worth It?
Based on the many positive PetCareRX reviews from satisfied pet parents, if your animal requires prescription medication on a regular basis, this online retailer is a great option that offers lots of savings and perks.
You can also shop for pet food, treats, and other essentials. If you sign up for the PetPlus program, you can receive up to 40% off the regular price and fast free shipping.
PetCareRX Promotions & Discounts
There are several ways to score extra savings and deals while shopping on the PetCareRX website:
At checkout, click the "Discounts, Promotions, and PetCareRX Points" button which shows you offers and promotions that are currently available to you
If you sign up to be a PetPlus member (which starts at $99/year), receive up to 40% off regular price items, free shipping, and more perks
Current PetPlus members can refer-a-friend which earns extra points and credits
The PetCareRX Points Program allows you to earn points on every purchase
Find daily coupons on the main and coupons page
Where to Buy PetCareRX
Need to order a prescription or another essential for your pet? You can shop exclusively at PetCareRX on their website: petcarerx.com.
FAQ
How do I order my pets prescription medications through PetCareRX?
The process of ordering your pets' prescription medications through PetCareRX is simple! Search and add the correct medication to your cart, and make sure to match up the prescribed dosage amount.
You'll be asked a few questions about your pet and veterinarian, and PetCareRX will confirm with your vet before the prescription order goes through.
How do I order refills?
Ordering refills is easy with PetCareRX. Once you have already ordered a prescription medication for your pet, you can login to your account and go to the "refills" section to add items to your cart.
What's the PetCareRX guarantee?
PetCareRX is a professional and licensed pharmacy that guarantees prescription medications that have full U.S. Food & Drug Administration approval. Items such as tick and flea powders are approved by the U.S. Environmental Protection Agency.
PetCareRX is dedicated to bringing only the best and healthiest options to your pets. They never use expired medications or ones from foreign countries.
What's the PetCareRX points program?
If you shop for pet essentials on PetCareRX often, it makes sense to sign up for the PetCareRX points program. To sign up and earn points on every purchase, you need to order something from the website at least once every six months. Every purchase earns you points, with PetPlus members earning twice the amount.
Is PetPlus an autoship program?
PetPlus is not an autoship program, and you are free to purchase items as you need them. PetPlus is a program that will get you free shipping on every order, savings of up to 40% off regular price items, and 24/7 virtual vet advice.
Does PetCareRX allow returns?
PetCareRX is happy to offer customers returns on items that have been purchased within the past 30 days with some exceptions.
What is PetCareRX's Shipping Policy?
PetCareRX is proud to offer their special PetPlus members free shipping on any order.
For those that are not PetPlus members, standard ground shipping is available in the United States (excluding Hawaii and Alaska) for $6. Expedited shipping is available for additional charges. UPS expedited shipping charges are as follows:
UPS 3-Day Select Shipping: $20
UPS Next-Day Air Shipping: $25
Any orders that weigh over 60 lbs will be shipped at ground carrier rates.
For orders that are placed prior to 2 p.m. (EST), they will usually be shipped out on that same day. All PetCareRX prescriptions need to be approved by a veterinarian prior to shipping. Any orders shipped through standard shipping should arrive between 3 – 7 business days.
International shipping is not available at PetCareRX as they only ship within the United States. PetCareRX does not ship to PO/APO boxes as well.
Any orders placed for pet food on the PetCareRX website will be shipped out on the next business day. Pet food will also be placed in separate packaging as well at no extra cost to the customer.
PetCareRX ships out orders on Monday – Friday, excluding holidays.
For those that are using a free shipping offer on the website, the offer will be applied after your discount and PetCareRX points have been earned.
What is PetCareRX's Return Policy?
PetCareRX is proud to offer customers a 30-day return policy for products that don't work out, but there are a few items that do not qualify like prescriptions, prescription food orders, and pet food that has been opened.
Any items that you're hoping to return should be unopened and in the original condition that they arrived at your doorstep.
To begin the return process, reach out to PetCareRX by email or phone. If your order is eligible for a return, PetCareRX will provide you with a return authorization code.
The return address can be found on the original packing slip. If the packing slip is no longer available, write your name, order number, return code, address, and contact information on a piece of paper and secure it to the return package.
Return shipping costs are the responsibility of the customer unless the return has to occur due to a mistake on PetCareRX's end.
Once you have sent back your order, PetCareRX will be in touch via email about the processing of your refund.
How to Contact PetCareRX
I hope you enjoyed this PetCareRX review! Need to contact the team? There are a few ways to reach out:
Email: [email protected]
By phone at: 1-800-844-1427 Monday – Friday 9 a.m. – 6 p.m. (EST)
Through the live chat feature on their website
---
Check out similar brands you might like:
Get Access to Exclusive Deals
Subscribe for free to get exclusive deals in your inbox. 100% privacy