SeroVital Review
About SeroVital
There's a reason why the anti-aging market is worth billions. While adding years to our life is certainly desired by most, showing signs of aging—like a slower metabolism, wrinkles, and low energy—isn't.
Luxury creams and serums work but they have their limits, and that's where SeroVital's Renewal Complex and Advanced formula come into play.
SeroVital is a breakthrough company that specializes in repair and renewal formulas for the skin and hair.
Its clinically-backed formulas have been proven to raise HGH levels, leading to a wide range of benefits, including fewer wrinkles, more energy, and even an increased sex drive.
Naturally boosting HGH levels by eight times, SeroVital is used by celebrities and has made headlines in Shape, Allure, CNN, and many other buzz-worthy publications. It even has a 60K+ social community.
But is it right for you? Check out this SeroVital review to find out. Ahead, I'll tell you about this brand's bestselling products, plus I'll check out customer feedback, promotions, and more. But first, let's start with a little background info.
Why You Should Trust Us
Our mission is to help you make better, more informed purchase decisions.
Our team spends hours researching, consulting with medical experts, gathering insight from expert professionals, reviewing customer feedback, and analyzing products to provide you with the information you need.
Overview Of SeroVital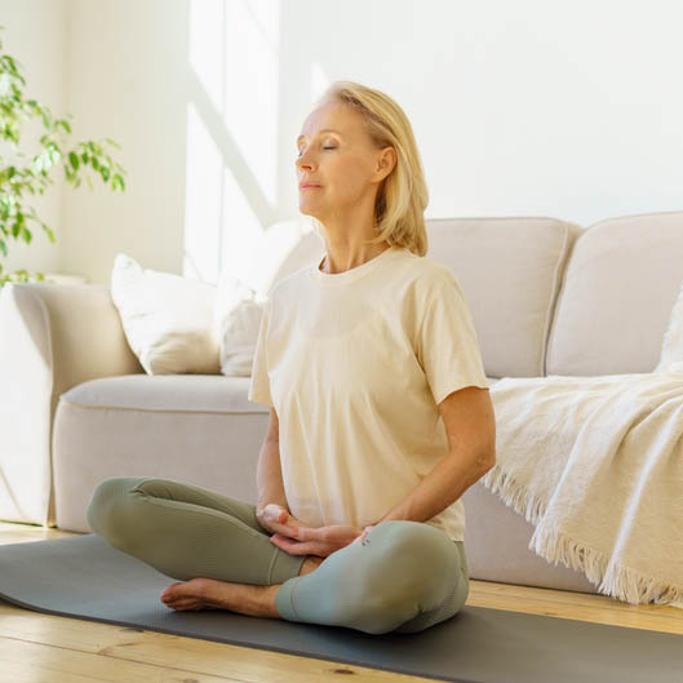 SeroVital is distributed by SanMedica International, a company on a mission to revolutionize anti-aging products. With a product line free from toxic ingredients like sulfates, synthetic dyes, BHS, BHT, and parabens, the Utah-based brand aims to make its formulas as clean as possible. 
And while tidying up its ingredient lists, SeroVital also did the same for its production process, installing 4,700 solar panels to its HQ and recycling more than 34 tons of materials each year.
Since SeroVital is dedicated to helping all, it also donates to Women of the World to help forcibly displaced women around the globe.
Feel like you know the brand a little better? Good, because there's lots more to unpack in this SeroVital review. The highlights are up next.
Highlights
Clinically-validated anti-aging complexes
Tested by four separate clinical trials
Boosts HGH levels by 682%
Research-backed ingredients
Free from sulfates, parabens, phthalates, and formaldehyde
90-day money-back guarantee
I'll segue into the next section of this SeroVital review with a fun fact: SeroVital produces the only complex on the market that can naturally boost HGH levels by 682%. Impressed? You ain't seen nothing get. 
While the brand makes a range of skincare and hair care formulas as well, the focus of this review will be on its two oral supplements: the Renewal Complex, and the Advanced formula. Let's pop open a pack and dive in.
SeroVital Review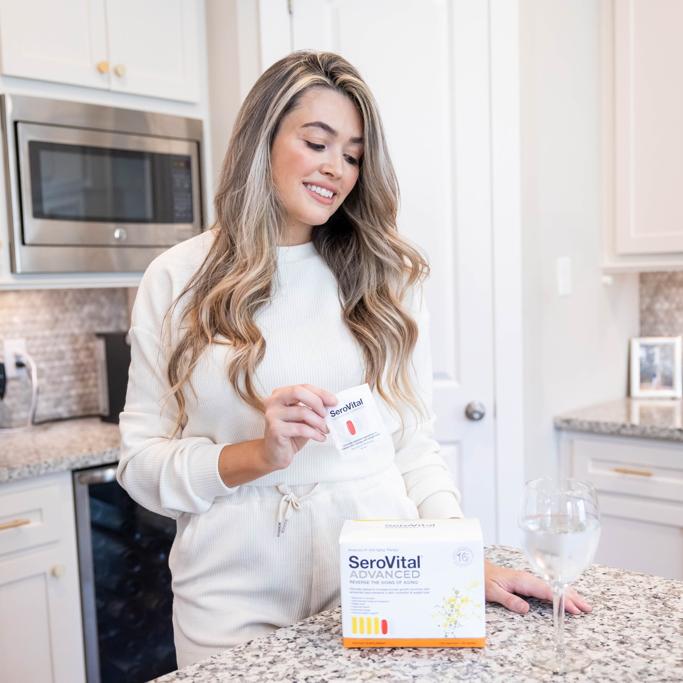 Here's the thing about HGH (human growth hormone): our bodies naturally produce it, and increasing the amount the body produces has been linked to a host of benefits—including tighter skin, leaner muscle, higher energy levels, and an improved sex drive.
So it's not just about looking better, it's about feeling better too.
The SeroVital Renewal Complex has been clinically proven to increase your body's natural production rate of HGH, which means it's a safer alternative to synthetic HGH injections.
As a scientifically developed and clinically-tested formula backed by 15 patents, the Renewal Complex transforms the game of iffy anti-aging products into somewhat of a sure thing.
Hormone free, the Renewal Complex includes six key amino acids that have been clinically proven to help you sleep better, decrease body fat, and improve your mood.
Grab a one-month supply of capsules for $99 or subscribe to pay $79. To plan ahead, choose the 90-Day Starter Kit to save $99. Not a fan of capsules? Get the Renewal Complex in a Fruit Punch Powder for the same price.
SeroVital Advanced Review
SeroVital Advanced is a step up from the Renewal Complex. It includes a Morning Blend and an Evening Blend, the latter of which contains the same ingredients as the Renewal Complex.
The Morning Blend is packed with HGH-raising ingredients, antioxidants, and beneficial extracts to nourish your hair and skin.
While the Advanced formula isn't specifically meant for weight loss, users who followed the prescribed regimen lost an average of 8.6 lbs. Others experienced an uptick in energy, better sleep, an improved mood, and visual differences in their skin.
A one-time purchase of the Advanced formula costs $139, but if you subscribe, you could get it for $111. Planning on making it a long-term thing? Choose the 90-Day Starter Kit and save 43% ($180).
SeroVital Before And After
SeroVital is clinically proven to increase the body's HGH levels, reduce time awake at night, and improve fitness markers. Backed by four separate clinical trials, thousands have weighed in on the results of SeroVital's formulas. 
Here are a few SeroVital before and after results of those who have taken them long-term:
Month 1: Improved Sleep

"I was skeptical, but after about a month I realized I wasn't so tired all of the time. Then the compliments started and now I'm hooked!" – Barb

Month 2: Boosted Energy

"I have been taking this for just over a month and I have a ton more energy… Friends told me after the 2nd week my skin around my eyes looks so much firmer. This really works and [is] worth the money." – Christine J.

Month 3: Increased Muscle Mass & Improved Mood

"I am on my third box of SeroVital-hgh. I am 55 years old and I have noticed more energy, better sleep, better muscle tone, and better-looking skin… I am a believer." – Laurie L.

Month 6: Reduction In Fine Lines & Wrinkles & Radiant Skin

"I just turned 70 and was going to treat myself to a facelift. After taking SeroVital-hgh for six months, I look and feel so much younger I decided I didn't need one!" – Connie L.

Month 9: Firmer, tighter skin

"Already have noticed firming in my face and upper arms, and increased energy. This has motivated [me] to start doing Pilates regularly." – Yvonne M.H.
SeroVital doesn't show any before and after photos on its website, but you'll find a few on YouTube, Facebook, or through a Google search.
SeroVital Ingredients
SeroVital has two different complexes: its regular Renewal Complex, and its Advanced formula. The latter is simply the original complex with an added regimen of morning capsules. 
Here's what you'll find inside the Renewal Complex:
L-Lysine Hydrochloride
L-Arginine Hydrochloride
Oxo-Proline
N-Acetyl L Cysteine
L-Glutamine
Schizonepeta
The Advanced formula includes capsules with the aforementioned ingredients called the "Evening Blend" as well as the "Morning Blend" which includes these key SeroVital ingredients:
Ceramides
Hyaluronic acid
Collagen
Keratin peptides
The Morning Blend also contains chlorella, coffee bean extract, Lady's Mantle extract, cumin seed extract, wild mint extract, Smart Release (Purified Japanese Glucomannan/Konjac Root Extract), Triticum aestivum extract, and 18 additional ingredients that are listed as "other ingredients."
SeroVital Side Effects
Since SeroVital isn't a hormone, you won't need to worry about the dangerous side effects associated with synthetic HGH.
Much of what's inside these complexes is made from natural ingredients with a safe reputation for consumption in healthy adults. However, if you're on medication or are under 18 years old, contact your doctor before taking SeroVital.
While there are no SeroVital side effects directly linked to its formulas, there are some general side effects related to frequent consumption of the amino acids inside of its complexes. These include things like stomach pain, heartburn, nausea, constipation, and lightheadedness.
It's also possible that long-term side effects, like diabetes, heart disease, and cancer, may be linked to raising HGH levels unnaturally (by taking a supplement instead of letting your body produce it naturally).
Who Is SeroVital For?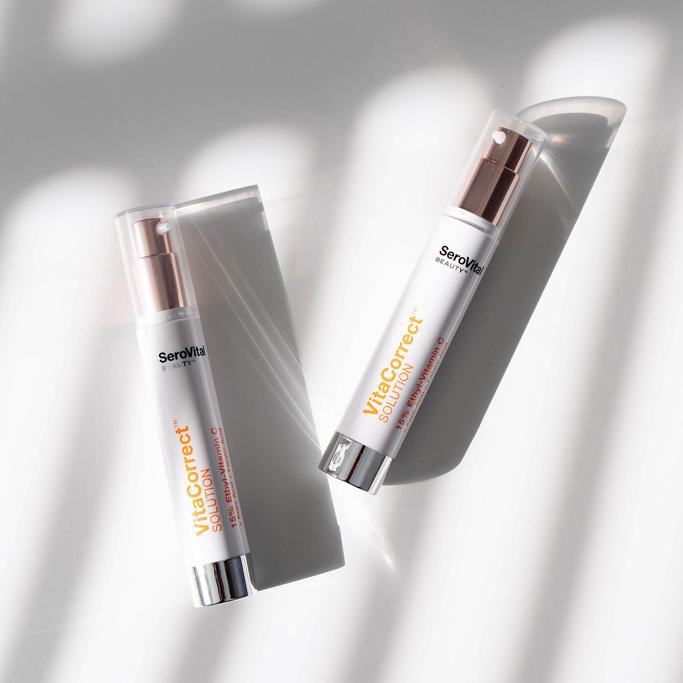 SeroVital is for those over 18 years old. It appears to be marketed more towards women than men, but I don't see why men couldn't try these products as well.
A clinically-proven choice for energy, sleep, weight loss, and firmer, tighter skin, this brand's supplements are ideal for those interested in aging more gracefully.
SeroVital Reviews: What Do Customers Think?
You've already seen a bit of buyer feedback in this SeroVital review, but in this section, we'll check out more comments and ratings from around the web. There's a ton of buzz about this brand online, but let's start a little closer to home on SeroVital.com. 
Here are the ratings for the products I've featured:
Renewal Complex: 4.6/5 stars, 1,937 reviews
Advanced: 4.7/5 stars, 1,870 reviews
Here's the first SeroVital review we'll look at: "For sleep it is definitely helping. Haven't slept so well in years. I think it has been helping to reduce body fat. My clothes have been fitting better and I don't know what else to attribute it to."
Most folks who leave a review do so after only a few weeks, so it's rare to see those who speak of long-term results. From those who have been taking it short-term, it appears that the renewal complex truly does improve sleep and promote energy.
The next source we'll check out is Amazon. There, the Advanced formula was awarded 4.2/5 stars and has 2,668 reviews. You'll find the snapshot below:
5 stars: 64%
4 stars: 12%
3 stars: 11%
2 stars: 4%
1 star: 9%
Here's one positive SeroVital review from Amazon: "It helps me sleep better through the night and wake up rested. This easy product has helped my hair come in stronger and thicker. My skin has the elastic appearance it did in my 30's and has made managing my weight as easy as when I was younger."
It sounds like everything SeroVital claims its complex does, it truly does. But let's check one last source for good measure.
This time, I hit up Ulta and looked into the Advanced formula where 1,182 shoppers gave it 4.6/5 stars. And 95% said they would recommend it to a friend.
"I started taking the Advanced supplements almost a month ago and I've noticed increased energy, and I've been sleeping well. My mood is better and my body feels great! I've noticed I've shed a few pounds as well…I've tried many supplements, this really works for me," one happy customer wrote in their SeroVital review.
Judging from the ratings and SeroVital reviews which all seem to echo one another, these formulas really work. While not every single person who tried them experienced results, the majority certainly did.
Is SeroVital Legit?
Thousands of people say that SeroVital products work. The brand has a huge following and its products are used by celebrities. And for those two reasons, I think it's safe to say that SeroVital is legit. 
Since we're on the topic of safety, I think now's a good time to mention that some SeroVital products come with a Proposition 65 warning because they contain lead.
By law, any product sold in California must bear this warning if it contains any of the 900 synthetic and natural ingredients deemed to cause cancer or birth defects.
For reference, Aspirin comes with the same warning.
Is SeroVital Worth It?
SeroVital is clinically proven to work. And not only that, but it has thousands of positive reviews from users who also say it works. 
What people experience and the rate at which they see results may differ, of course, but from what I've seen throughout this SeroVital review, its products really do make a difference—especially in terms of sleep, energy, weight, and firmness of the skin.
SeroVital Promotions & Discounts
Since you've made it this far in my SeroVital review, you probably know that this brand's products aren't cheap. Thankfully, I discovered that SeroVital offers a subscription service where you can save 20% and get free shipping. 
But whether or not you choose to subscribe, if you sign up for the mailing list, you'll get a 15% off coupon.
Where To Buy SeroVital Products
You can find SeroVital products at Amazon, Walmart, Costco, and GNC. If you want to take advantage of savings or sign up for a subscription, I recommend shopping on SeroVital.com.
FAQ
Who owns SeroVital?
SanMedica International owns SeroVital.
Does SeroVital ship internationally?
SeroVital ships around the globe. The only locations it doesn't ship to are Israel, Spain, and Japan.
What is SeroVital's shipping policy?
While SeroVital ships around the world, all international orders will need VAT and customs approval.
Shipping for US subscribers is free, but shipping for international orders will be calculated based on location. Once your order has been processed, you'll receive a confirmation email with a tracking link and a delivery estimation.
What is SeroVital's return policy?
SeroVital has a 90-day money-back guarantee for all its products. So no matter what you buy, you do it at no risk. That's a pretty awesome deal if you ask me. Here's what else you should know about the return policy.
For the guarantee to be valid, you'll need to send your items back in their original packaging
You're allowed one free return or exchange per product (you'll be responsible for return shipping for all other items)
To start a return, call or email customer service and they'll send you a return label
Print off the label and attach it to the outside of your package
When SeroVital receives your return(s), within five business days, they'll issue your refund via your original method of payment.
How To Contact SeroVital
If you need any other information that wasn't included in this SeroVital review, you can get in touch with the brand's team by calling 1-800-435-1409 or by emailing [email protected].
SeroVital's customer service hours are Monday to Friday, 8:00 am – 7:00 pm, and Saturday 10:00 am – 6:30 pm (EST).
---
Shopping for more supplements? Take a peek at these brands:
Looking for something more old-school? Check out the 20 Best Skincare Products and Treatments available online.
Get Access to Exclusive Deals
Subscribe for free to get exclusive deals in your inbox. 100% privacy