Knix Review
About Knix
Knix is a Canadian company that strives to make the challenging aspects of everyday life more graceful and stylish. They provide bras, underwear, and other sports attire for women of all sizes. 
The brand has 521K followers on Instagram and has been featured in media outlets such as Best Health Mag, Glamour, Cosmopolitan, and more.
My Knix review will provide an in-depth look into the company and its products to ensure you make the right purchase decision.
Overview of Knix
Whether you're looking for a sports bra, and everyday bra, or a maternity bra, Knix has you covered. They offer consultations on getting that perfect fit via email or in-person by appointment.
Their selection of bras and underwear are advertised in a purposeful way, making it easier to find the perfect bra for almost any outfit.
Joanna Griffiths began her journey into Knix by inventing underwear to prevent leakage for women. She continues to lead the brand from Toronto, Ontario.
Knix bras and underwear are designed for women who don't want to worry about any leaks from working out, breastfeeding, bladder issues, etc. and don't want to have any unnecessary discomfort in their lives.
Up ahead in my Knix review, I'll share some highlights of shipping with the brand:
Highlights
10% off your first purchase
Products are easy to wash
30 day returns for Knix bras, even if the bra has been worn or washed
Knix's Instagram gallery gives an enhanced view of their products by allowing customers to share how their Knix bra and underwear look in reality
Knix focuses on the following core values:
Finding the perfect bra and underwear size for each customer. Knix provides detailed instructions on how to measure yourself for a Knix bra and offers fitting appointments. 
Making Knix bras and underwear as functional and as comfortable as possible. For women looking for a sports bra, a bra for breastfeeding, or a bra for comfort—Knix is determined to give their customers comfort and satisfaction.
Ensuring their customers are completely satisfied. They offer exchanges and/or store credit within 30 days. 
Empowering women of all ages and sizes. Knix bras offers up to a G cup, which is a rare and difficult-to-find size.
Knix bras and underwear showcase the brand's determination to raise physical confidence among women.
Knix Sports Bra Review
This Knix Catalyst Sports Bra comes in violet, black, steel grey, and a limited edition pattern. It may seem expensive at $98, but the quality proves itself: the Catalyst outperformed over 800 bras it was tested against.
Easy to wear, this Knix piece molds to your body, supporting your breasts and keeping things comfy. Knix bra reviews gave this sports bra a 5 star average, making it a stellar workout choice. 
Knix Evolution Bra Review
The Evolution Bra is a reversible wireless bra that comes in black, beige, grey, and a limited edition colour for $68. The bra's lack of seams and 4-way stretch fabric allows it to fit the shape of your body.
This piece provides all-around comfort, supportive without the need for padding. The Evolution Bra also has an average review of 5 stars, but with limited reviews to consult compared to the Catalyst.
Knix Leakproof Nursing Bra Review
Knix's nursing bra comes in just 2 colours, black and beige. Its leak proof padding makes breastfeeding less of a hassle and the fabric is made extra stretchy for the intense body changes mothers must go through1.
It has five adjustable latches for just that purpose. For a decent price of $68 and with an average of 5 star Knix bra reviews, this leakproof bra is up for the challenge.
Knix Underwear Review
Knix designs underwear in thong, cheeky, bikini, high rise, high rise thong, and short styles. This Knix review takes a look at some of the brand's most popular designs.
Thigh Saver Short
The Thigh Saver Shorts are exactly as they sound—say goodbye to thigh chafing. These Knix underwear shorts come in black and beige for a fair price of $39.
This underwear is seamless and made with a comfortably stretchy fabric. Thigh Saver Short may not come in a wide variety of colours and designs, but they save your thighs for a reasonable price.
The only negative aspect would be that since the underwear covers the thighs, they may only be wearable with dresses and high-waisted pants. When it comes to Thigh Saver Short, they will function as a buffer for your thighs so long as you wear them with enough coverage.
With multiple 5/r star Knix reviews, the Thigh Saver Short is a popular product in its category.
Essential Thong
Knix's Essential Thong is one of the most diverse products found on their website. With a variety of designs and colours, the Essential Thong is a must have.
Stylish and functional, the Essential Thong has it all. It is quick to dry after a sweaty workout, seamless, and extremely soft. No panty lines, no sweat marks, no problem.
The stretchy softness of this Knix underwear line is simply essential for any athletic ensemble. For a fair price of $23, this is by far one of the brand's most reasonable underwear offers.
Leakproof Boyshort
A Knix review found that the Leakproof Boyshort is a very popular product in its category. With even more designs and colours than the Essential Thong, this Knix underwear is both stylish and helps prevent leakage.
This piece is seamless and can contain up to 3 tbsp of liquid without leaking. The built-in liner is very thin, making it almost indistinguishable from non-leak proof Knix underwear. With over a thousand 5 star reviews, Knix's Leakproof Boyshort is a bestseller.
Knix's Leakproof collection is also available in thong, cheeky, bikini, high rise, high rise thong, and short styles.
For a generous price of $27, this extremely absorbent Leakproof Boyshort is sure to help any woman with bladder issues and periods carry on with their day, without having to worry about the state of their underwear.
Where Are Knix Products Made?
A Knix review indicates that the brand is committed to ethical sourcing. While many of their orders are shipped from their Canadian locations, their products are mainly created in China and South Korea. Knix has chosen factories that are socially and environmentally adequate to their core values.
Where To Buy Knix
Retail Stores
Knix has two retail locations in Canada: 
630 Queen St West, Toronto, ON.
2076 W 4th Ave, Vancouver, BC.
If you want to have a Knix bra-fitting appointment made, you can visit the Knix Showroom in either location to be seen by a Knixpert. Appointments can also be made online beforehand.
Is Knix Online?
Knix has its highest amount of selection and customer service online. All products are available on their main website and Amazon.
Knix Promotions & Discounts
For this Knix review, I hunted for the best deals available and found the following:
Receive 10% off your first order online
Give $15 get $15 off your order if you refer a new customer
Papaya Sculpt Legging on sale for only $50 instead of $80
Bundle and save on select limited-edition undies
FAQ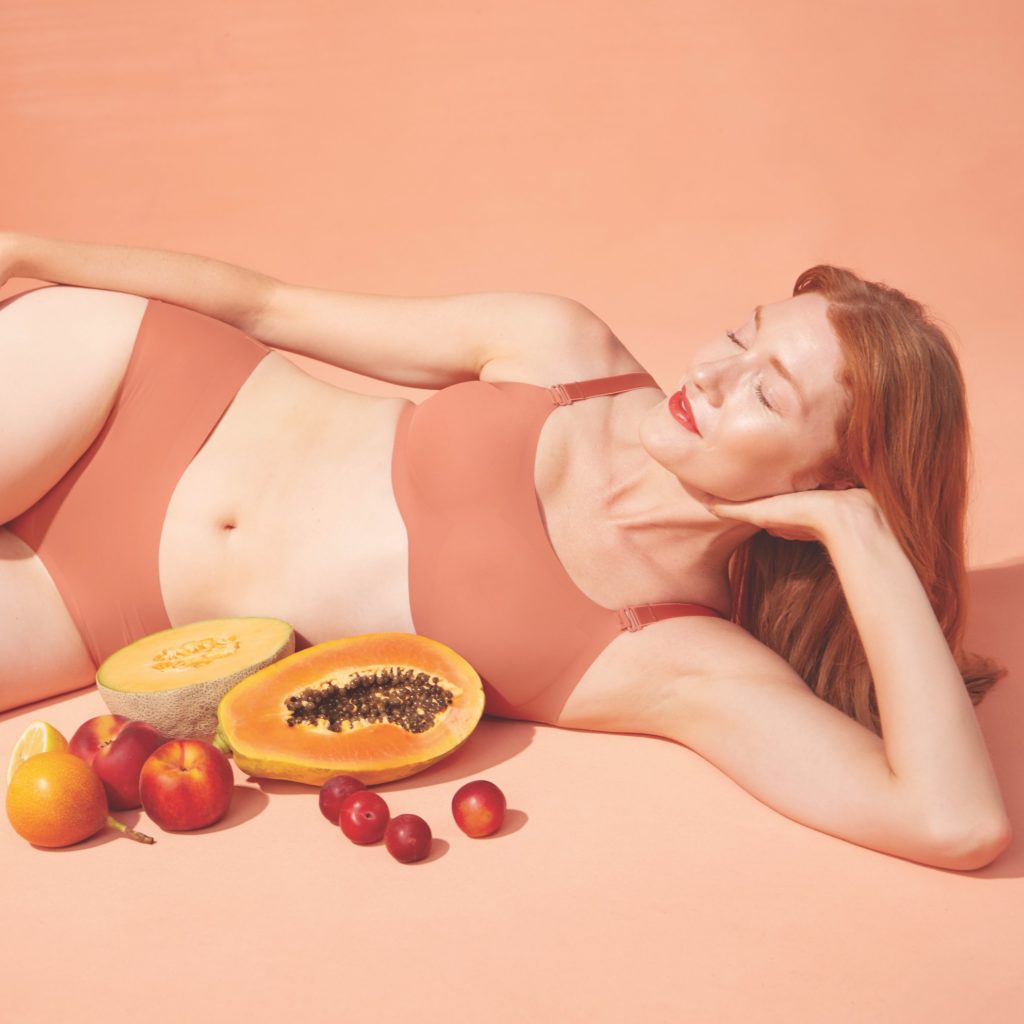 Knix Shipping Policy
Knix ships primarily Canada and the United States, but can ship to many other countries. All orders are shipped from Canada, so Canadian shipping is undoubtedly the most efficient. 
I'll outline some shipping details below in this Knix review:
Canada
Via Canada Post
Free shipping on orders over $100 before taxes, shipping, or any discounts
Flat rate of $10 shipping to Central Canada
Flat rate of $20 shipping to the North West Territories, Nunavut, and Yukon
Arrival time is between 3-5 business days in the GTA, between 3-10 business days in urban areas, and between 6-15 business days to other locations within Canada
United States
Via DHL Shipping
Free shipping on orders over $75 USD before taxes, shipping, or any discounts
Flat rate of $7 shipping
Average arrival time is between 3-10 business days
Order over $700 may be subject to customs fees
International
Via DHL Shipping
Free shipping on orders over $150 USD before taxes, shipping, or any discounts
Flat rate of $25 USD shipping
Average arrival time is between 10-25 business days
Custom fees may apply
Knix Return Policy
Knix returns cannot be processed when underwear has been worn, simply for hygienic reasons. But a Knix bra can be returned or exchanged within 30 days, even after washing and wearing it. 
Items that are on sale with a discount of 20% or more can be exchanged and are eligible for store credit, but not a refund. Items with a discount of less than 20% have individual return policies.
Contact Knix
I hope you enjoyed this Knix review! For more information, inquiries, and services, the customer service team can be reached via the following channels:
Live chat with their team is available 8am-3pm, 7 days a week
Phone: (647) 691-5544
Email:

[email protected]
---
Exploring your options for period care? Check out these other popular brands:
Ruby Love Period Underwear Review
Get Access to Exclusive Deals
Subscribe for free to get exclusive deals in your inbox. 100% privacy